Belgrade ne dispose pas de métro. Le réseau est constitué de tramways et bus (parfois éléctriques). Ticket au tarif unique de 60 dinars environ (50 cts d'euros).
Vous pouvez également, pour vous rendre d'un point à un autre, prendre un taxi. Il sont très nombreux et il ne vous faudra pas plus d'une minute pour en attraper un (il vous en coûtera 3 à 5 euros pour un trajet de quelques kilomètres).
There is no underground in Belgrade. The network consists in tramways, buses and trolleybuses. Ticket costs about 60 dinars (0,50 euros)
You can also take a taxi from one place to another. There are many of them and you will catch one in less than 1 minute (it will cost between 3 and 5 euros for fro A 10 mn drive).
Cartes des transports en commun / public transport maps :
http://www.belgrademaps.com/en/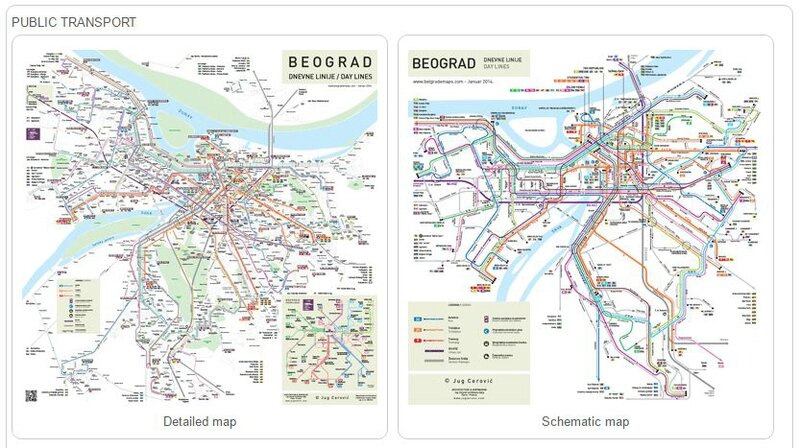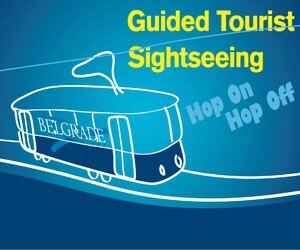 Visite de Belgrade en tramway - Durée 60 mn : s'adresser à l'office du tourisme - Knez Mihailova 5, de 9.00 à 21.00
Vendredi : 20.00 à 21.00 (visite en anglais) - Samedi : 16.00 à 17.00 (visite en anglais)
Tramway sightseeing - Duration 60 mn : tourist information center - Knez Mihailova 5, from 9.00 am to 9.00 pm
Friday : 8.00 pm to 9.00 pm (english language tour) - Saturday : 4.00 pm to 5.00 pm (english language tour)