FLATS .
Belgrade est riche en appartements à louer de qualité et entièrement équipés, à la nuité ou pour des séjours plus longs. Vous pouvez par exemple en trouver chez / Belgrade offers many fully equipped and high quality apartments to rent for a short or a long stay, for example at :
Autres adresses / other addresses :
http://www.rentbeograd.com/en/
http://www.sanapartmani.com/apartman.php?code=FLL029
HOTELS .
Vous trouverez facilement sur internet de nombreux hotels d'un très bon niveau à Belgrade. Les tarifs sont abordables pour une capitale. Le plus célèbre est certainement l'Hotel Moskva (hotel Moscou) qui a plus de 100 ans :
You will easily find on internet good standard hotels. Prices are not so expensive for a main town. The most famous is probably the Hotel Moskva, it was built more than 100 years ago.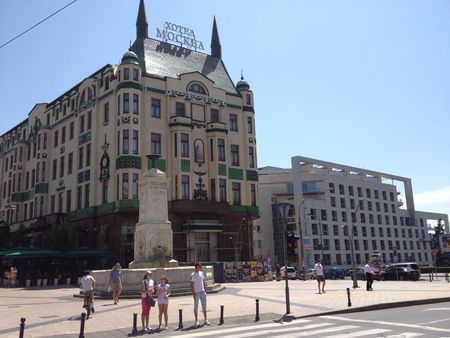 B & B .
Bed and breakfast :
Smokvica B & B : Molerova 33 - 11000 Belgrade. Tel +381 0694446403 (www.smokvica.rs)