25 mai 1892 : date de naissance de Josip Broz, dit Tito.
Le musée présente des objets personnels ayant appartenu à Tito. Collections archéologiques, d'armes, de peintures et de nombreux cadeaux reçus par Tito tout au long de son règne.
Vous aurez également accès à la Kuća Cveća (la Maison des Fleurs), qui abrite la tombe de Tito, située à proximité immédiate du musée.
Collection de bâtons relais (Zbirka štafeta). Le 25 mai de chaque année, jusqu'en 1987, un passage de relais (relais de la jeunesse) était organisé à travers le pays, à partir de sa ville natale Kumrovec, traversant les villes principales de la République Socialiste de Yougoslavie, pour arriver jusqu'au stade Marakana de l'Etoile Rouge de Belgrade où le bâton, accompagné d'un message, était remis à Tito lors d'une grande cérémonie.
25th of may 1892 : Josip Broz (Tito) birth date.
The museum shows many objects that belonged to Tito. Archaeological collections, guns, paintings and many other gifts that were given to Tito throughout his reign.
You will also have access to the Kuća Cveća (the House of Flowers), where Tito's tomb can be seen.
Adresse / adress : Botićeva 6, Belgrade
Heures d'ouverture / Working hours :
Tous les jours, sauf le lundi, de 10.00 à 18.00 / from 10.00 a.m. to 6.00 p.m. every day except Mondays.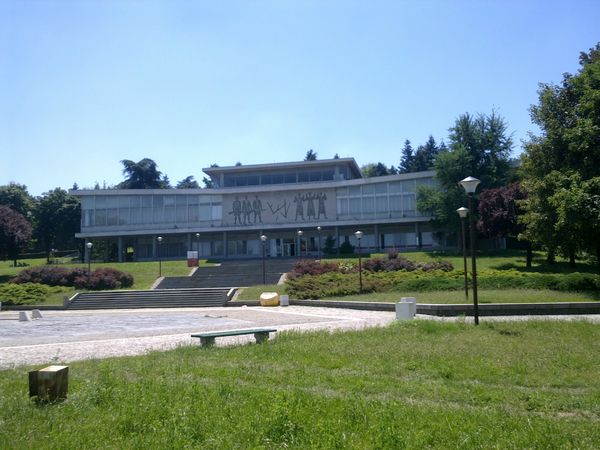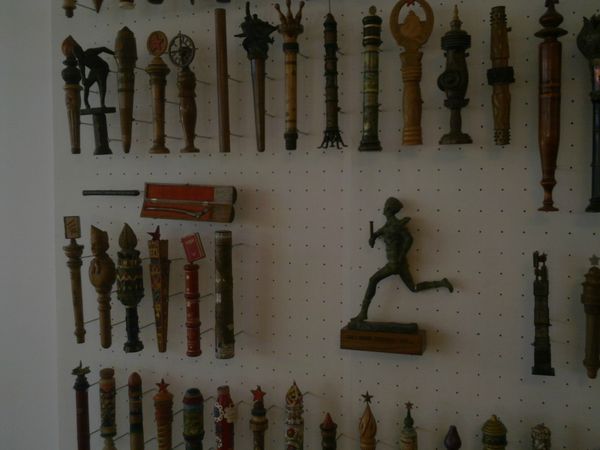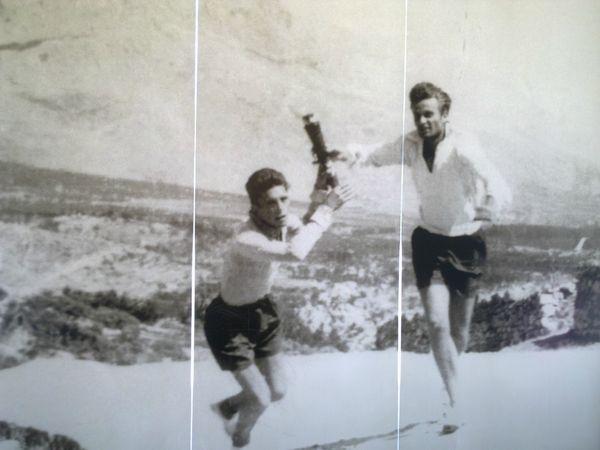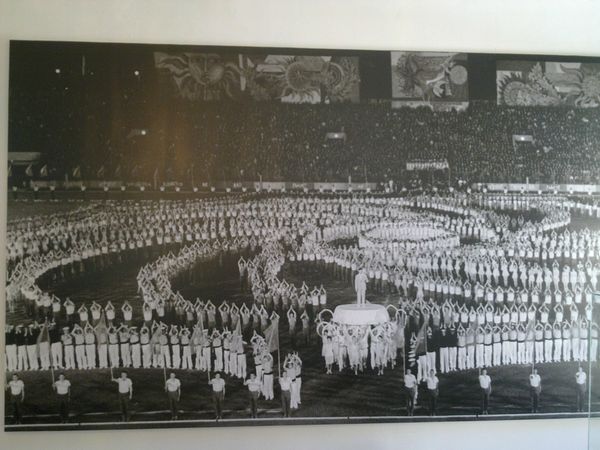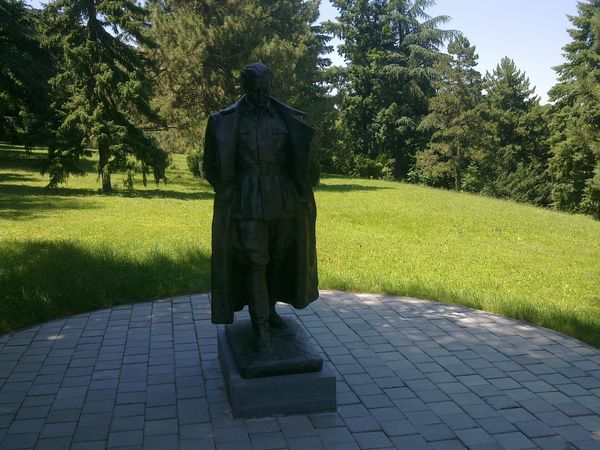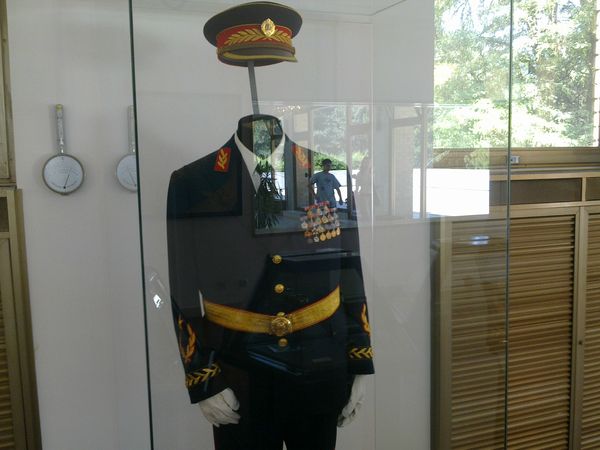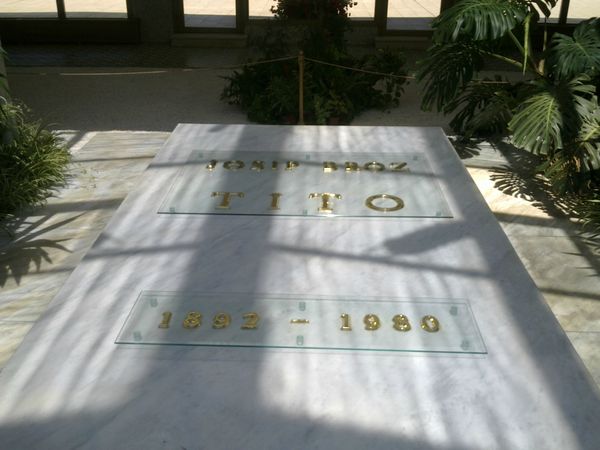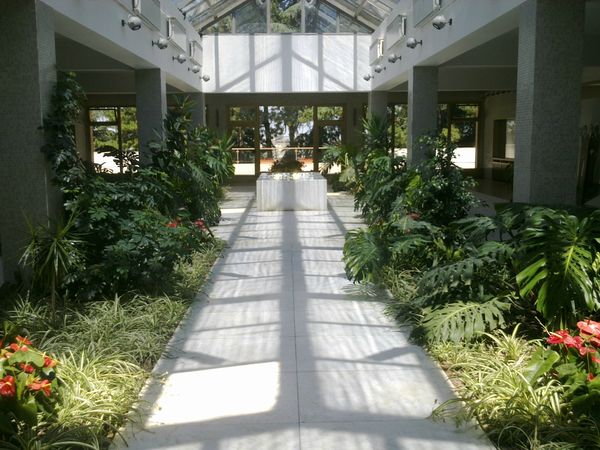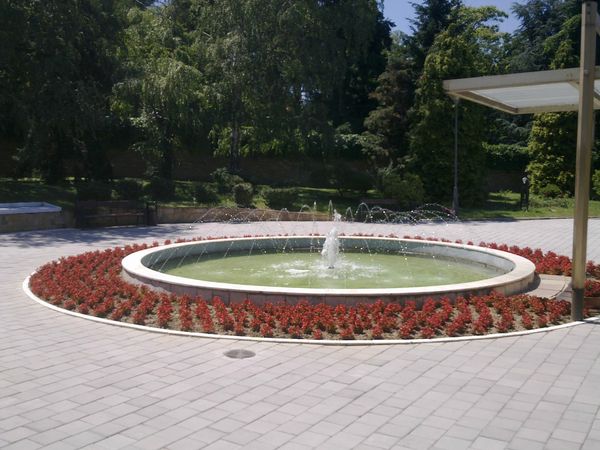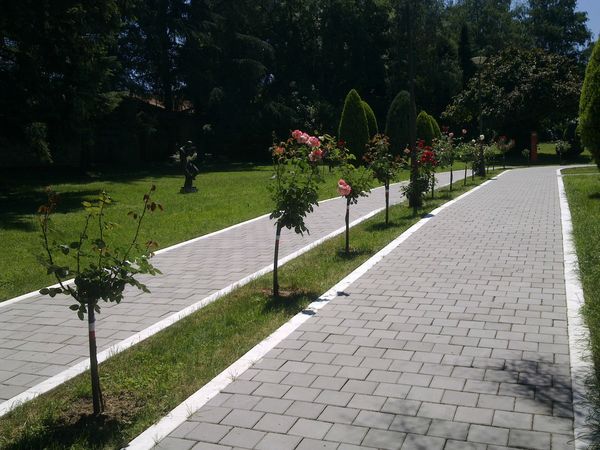 Le 26 octobre 2013, Jovanka, la veuve de Tito est inhumée à ses cotés :
On 26th of october 2013, Jovanka, Tito's widow, is now buried near him :