Ambassade de France à Belgrade, avec son style Art-Déco, conçue dans les années 30 par l'architecte Roger-Henri Expert (adresse : Pariska 11, Belgrade) / French embassy in Belgrade with its Art-Déco style built in the 30s by architect Roger-Henri Expert :
Web site : http://www.ambafrance-srb.org/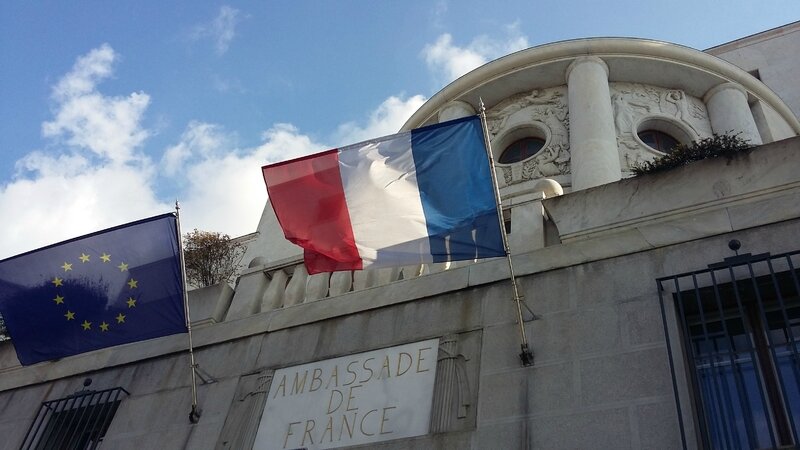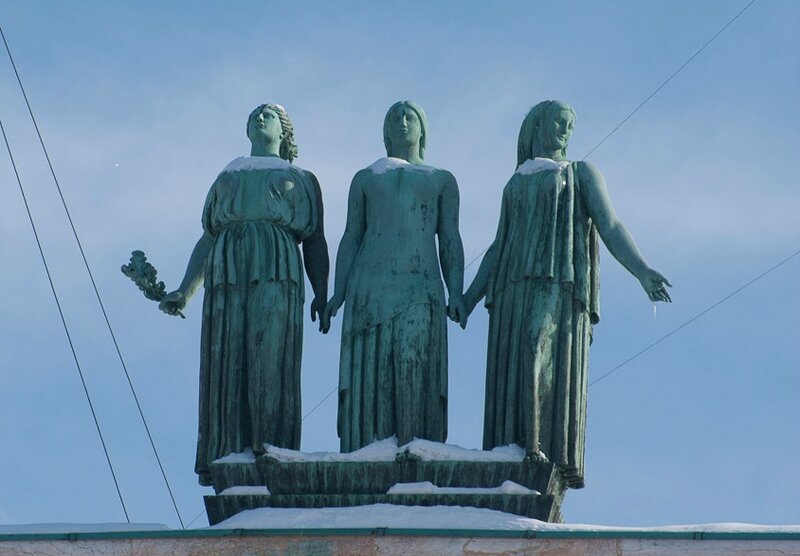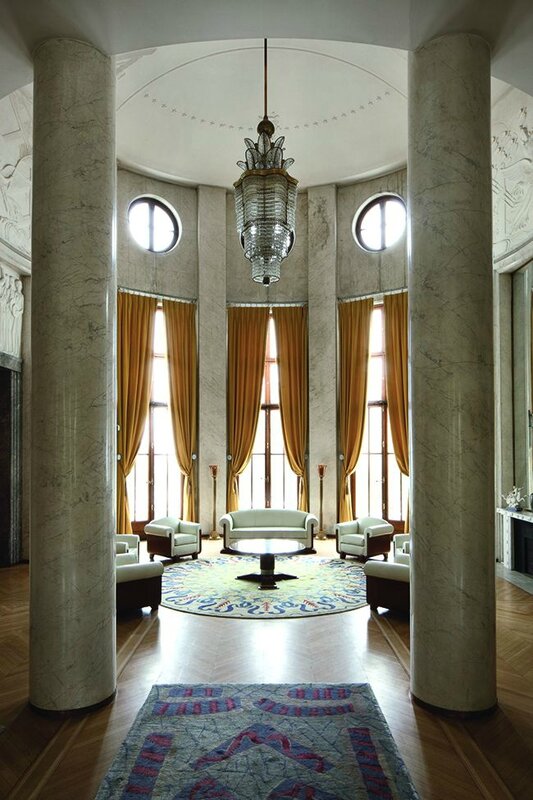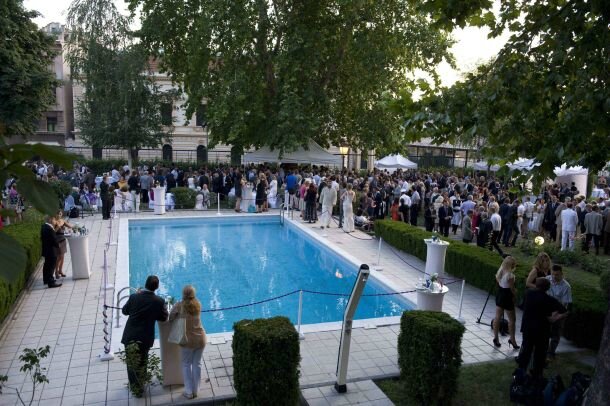 Francuski Kulturni Centar / Centre Culturel Français (adresse : Knez Mihailova 31), avec son hall d'exposition, sa bibliothèque.
Site web : http://www.institutfrancais.rs/fr/01a.html
Video : http://www.youtube.com/watch?v=1h2S5SsjjbY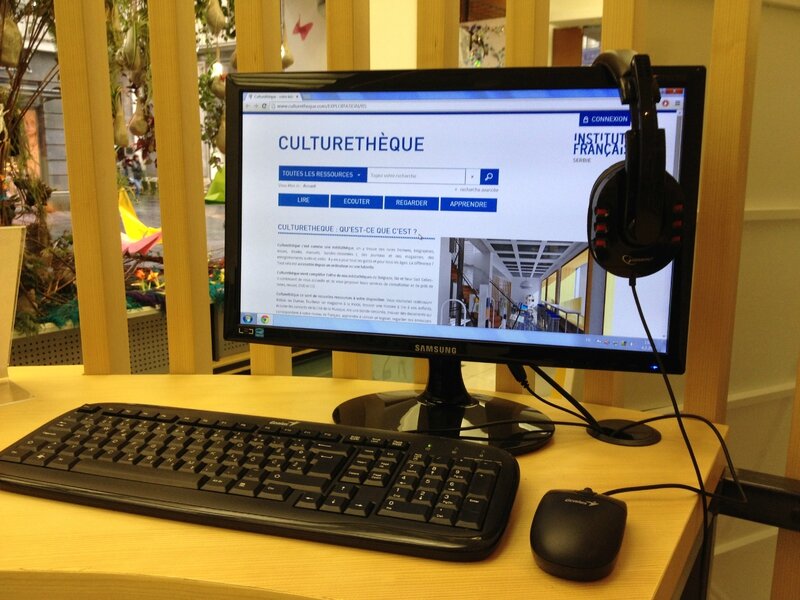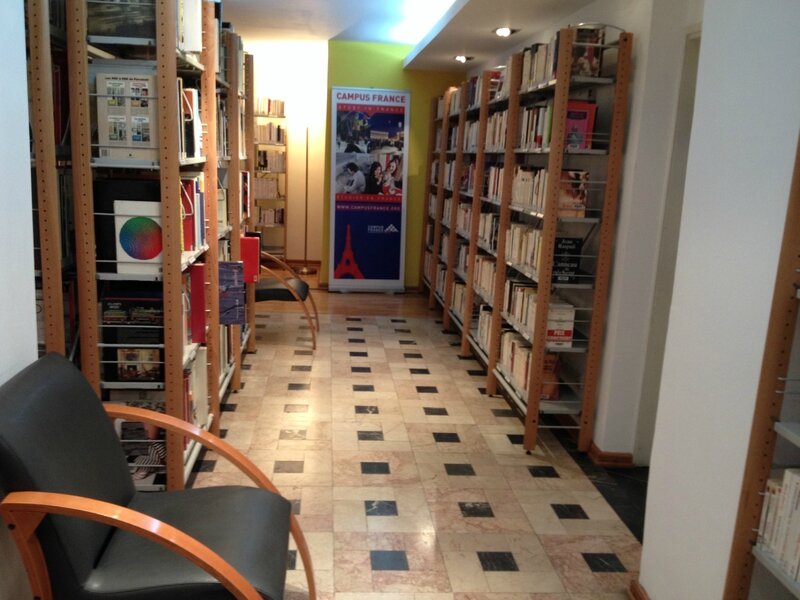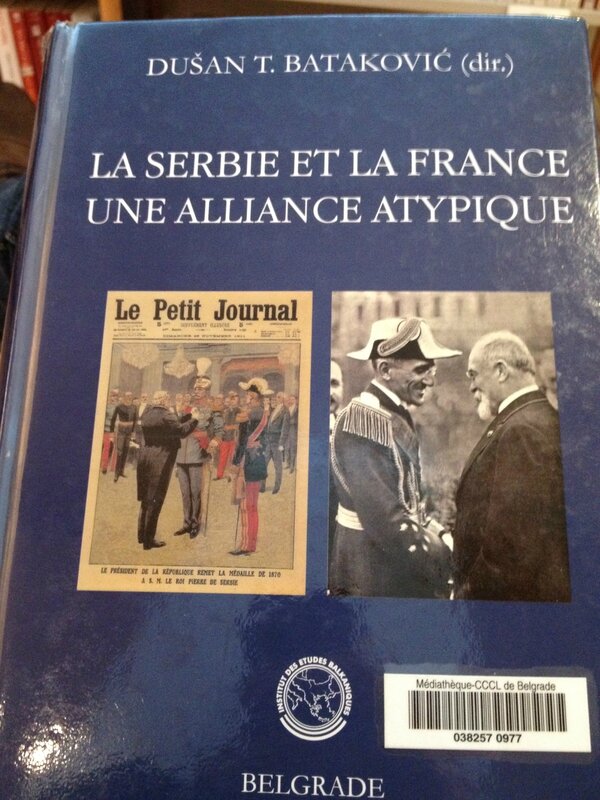 Monument à la France (Parc Kalemegdan). " Волимо Француску као што је она нас волела" ("Nous aimons la france comme elle nous a aimés"), en hommage à la fraternité des soldats serbes et français durant la première guerre mondiale / Monument of gratitude to France (Kalemegdan park). " Волимо Француску као што је она нас волела" ("We love France as she loved us"), in tribute to the brotherhood between French and Serbian soldiers during the WW1.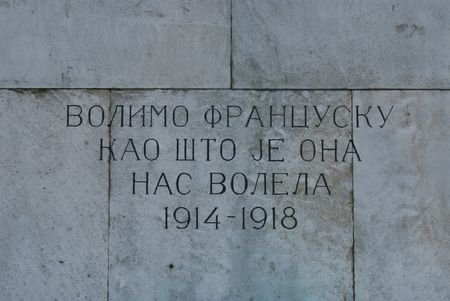 Inauguration du monument le 11 novembre 1930 / unveiling of the monument on 11 november 1930 :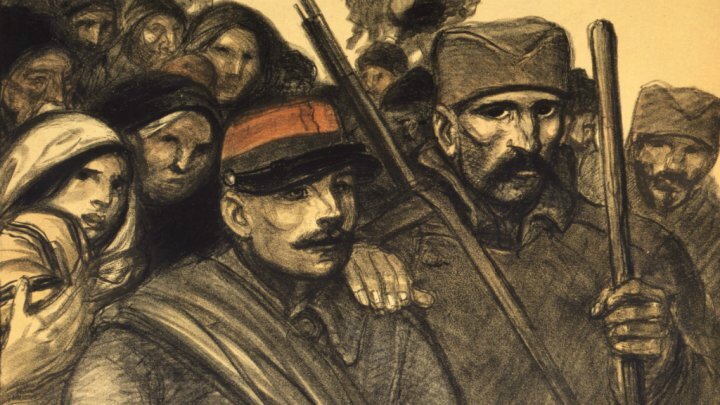 En 1916, le journal Le Matin, relate le sauvetage de l'armée Serbe par l'armée Française. Il s'agissait de porter secours à 125 000 soldats Serbes qui battaient en retraite à travers l'Albanie, sous la pression des armées Allemande et Bulgare / In 1916, the daily paper Le Matin reported the rescue of the Serbian Army by the French Army. The french saved 125 000 soldiers retreating through Albania under pressure of German and Bulgarian armies :
Statue du Maréchal Louis Franchet-d'Esperey. Méconnu en France et véritable héro en Serbie. Chef des Armées alliées à Salonique (26 divisions dont 9 grecques, 6 françaises, 6 serbes, 4 anglaises et 1 italienne) il lance une grande offensive en septembre 1918 contre l'armée germano-bulgare, d'abord à travers la Macedoine, puis à travers la Serbie. Le 1er novembre, il entre dans Belgrade en libérateur avec le prince Alexandre. Il sera nomé Voïvode de l'armée de Serbie et fait Grand-Croix de l'Ordre de Karageorges avec épées. Un grand boulevard porte également son nom.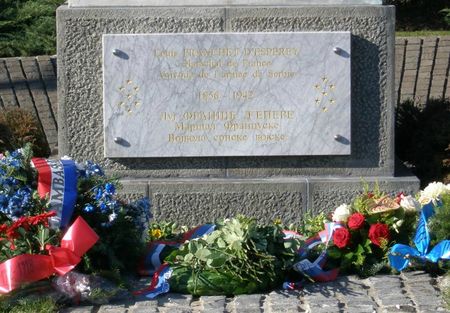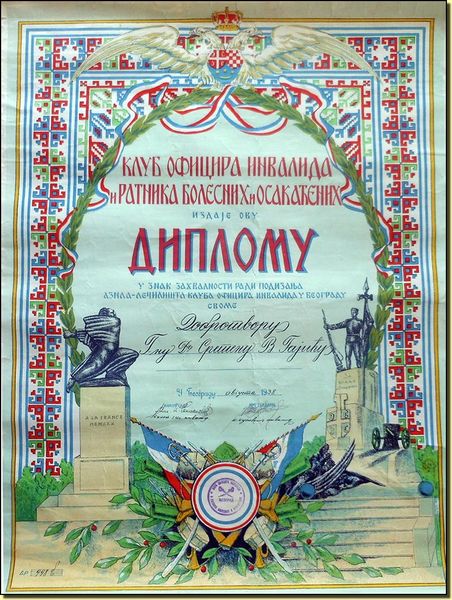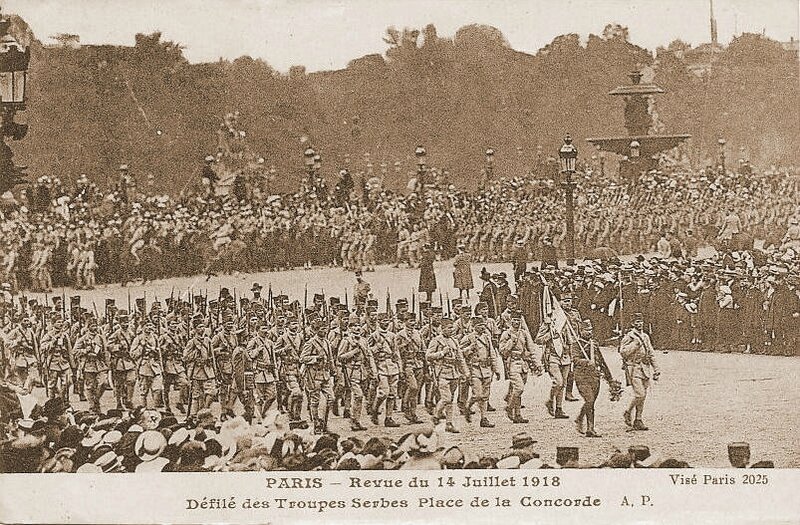 En dehors de villes françaises, il n'y a que six villes dans le monde a avoir eu le privilège d'être décorées de la Légion d'honneur. C'est le cas de Belgrade qui reçut cette distinction le 28 décembre 1920 pour son courage heroïque durant la Première Guerre Mondiale. Une plaque commémorative de l'évènement est visible à l'Hôtel de Ville de Belgrade (Stari Dvor).
Apart French cities, only six cities in the world have had the privilege of being decorated with the Legion of Honor. This is the case of Belgrade which received this distinction on December 28, 1920 for its heroic courage during the First World War. A plaque commemorating the event is visible at the Belgrade City Hall (Stari Dvor).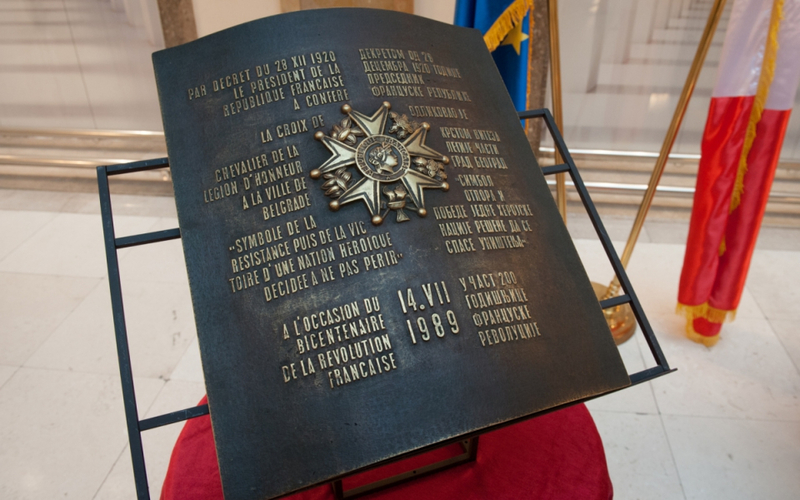 Journal de guerre du Roi Pierre Ier de Serbie, rédigé en français (Fondation Pierre Ier - Topola - Serbie) / War diary of King Petar I, written in french (Foundation of King Petar I - Topola - Serbia) :
Cimetière militaire français de Belgrade dans lequel repose 375 soldats tués lors de la Première Guerre Mondiale. Chaque année une cérémonie commémorative a lieu en novembre en l'honneur de ces soldats tombés sur le front d'Orient / French WWI cemetery where 375 french soldiers lie. Every year takes place in november a commemorative ceremony in honour of those soldiers who fell on the Eastern front :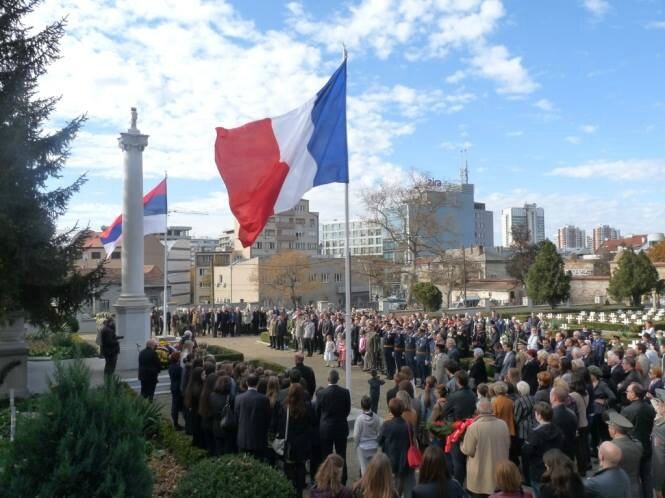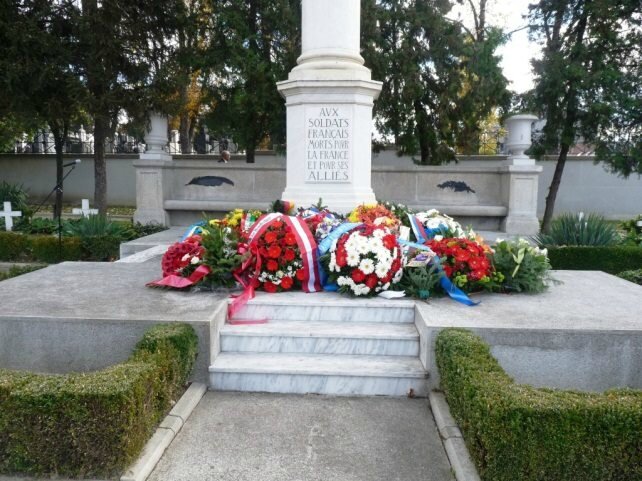 Pavillon de la Serbie à l'Exposition Universelle de 1900 à Paris / Serbian pavilion at the Exposition Universelle held in Paris in 1900 :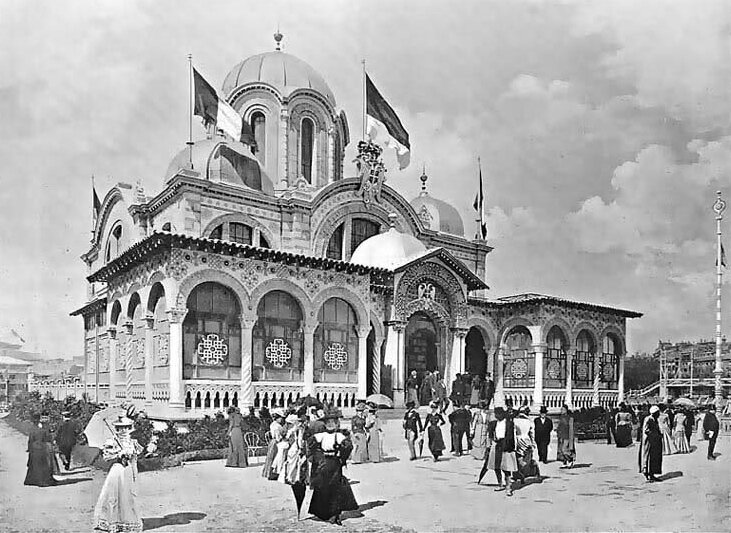 Ulica Francuska (pronnoncer Oulitsa Frantsouska) : Rue de France / Street of France :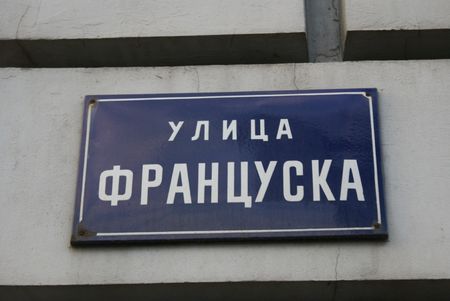 Boulangerie Française : La Petite Cantine - Dobračina 19, 11000 Belgrade :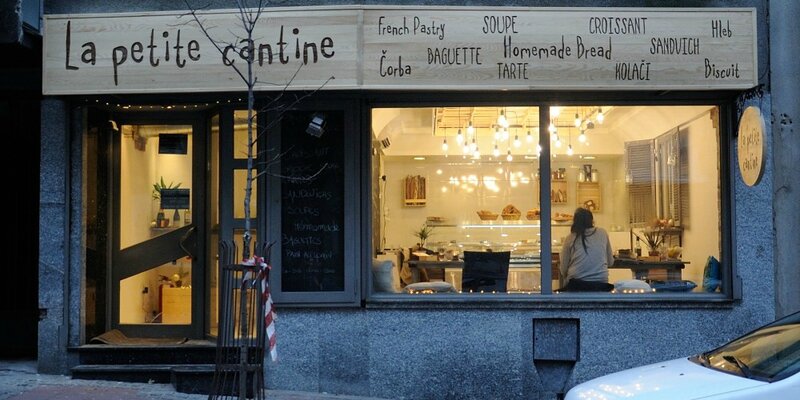 La France à Belgrade, c'est aussi des bars, des restaurants...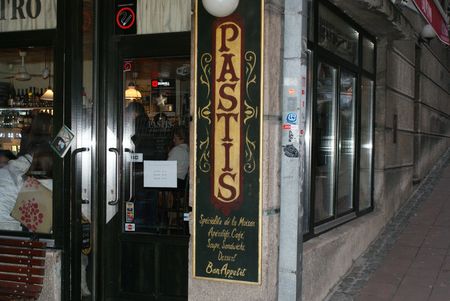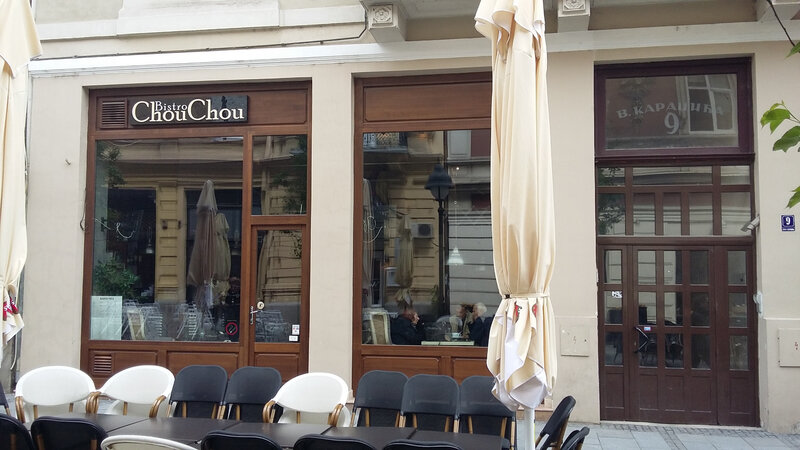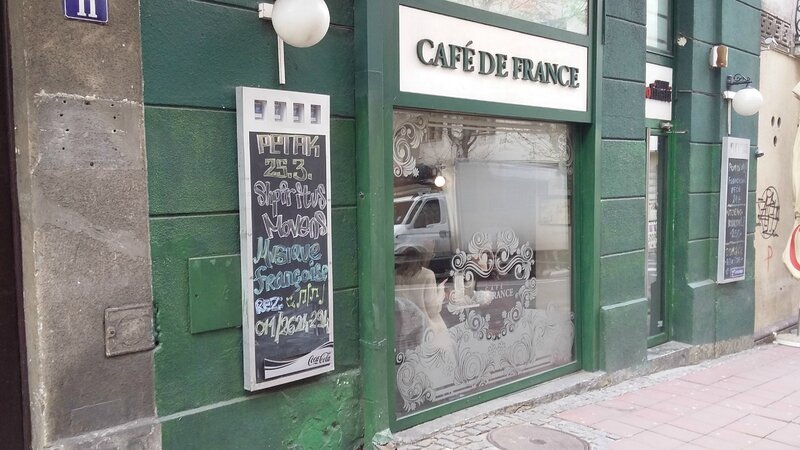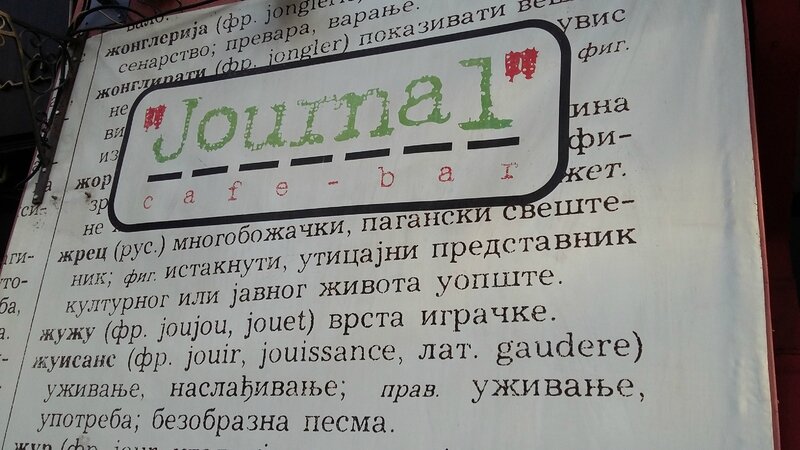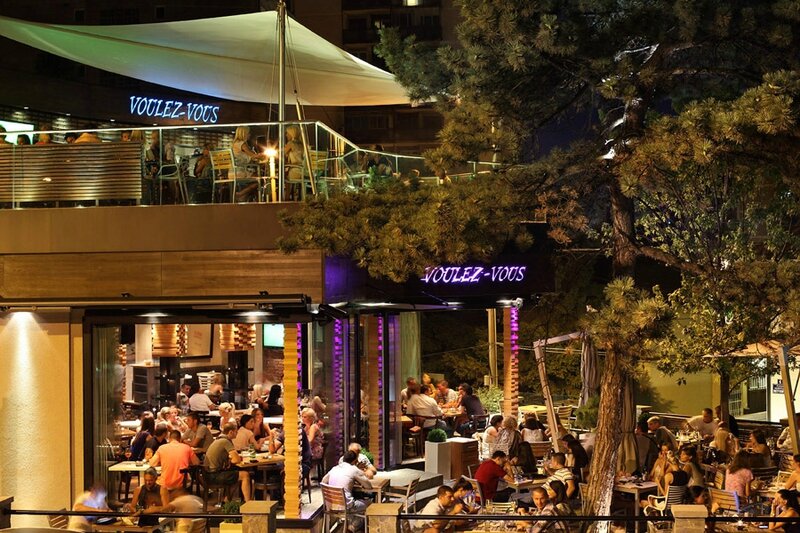 Salon du livre francophone / French-language book fair :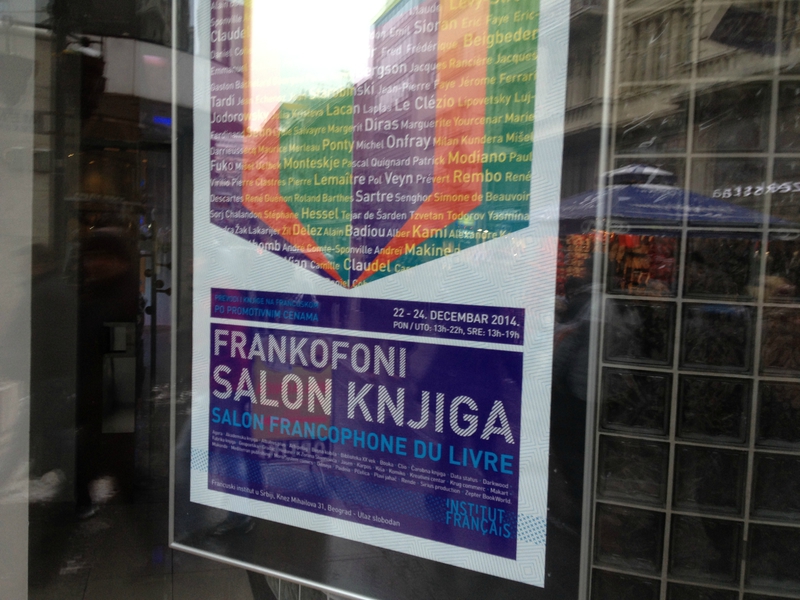 Chambre de commerce Franco-Serbe. 10 Kosovska - 11000 Belgrade / Franco-Serbian chamber of commerce :
Web site : http://www.ccfs.rs/
A l'image du Tour de France, La Serbie aussi a son "TOUR" :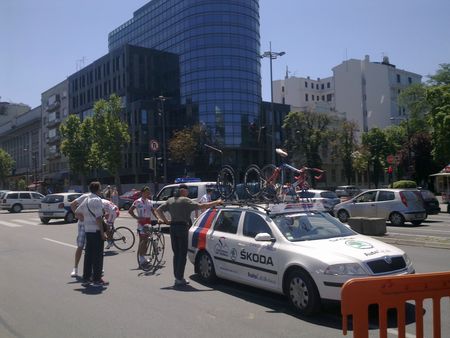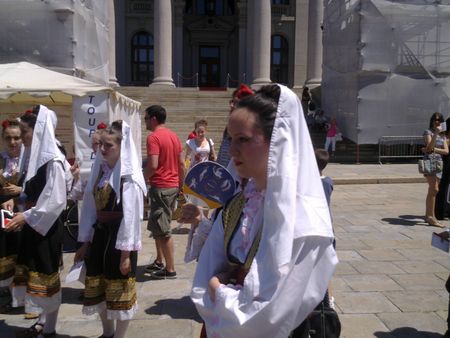 Mai 2014, inondations en Serbie. Sapeurs sauveteurs de la Sécurité Civile de Nogent-le-Rotrou en action dans la région de Kostolac, à l'est de Belgrade / May 2014, flodds in Serbia. French rescuers from Nogent-le-Rotrouin action in Kostolac area, eastern Belgrade :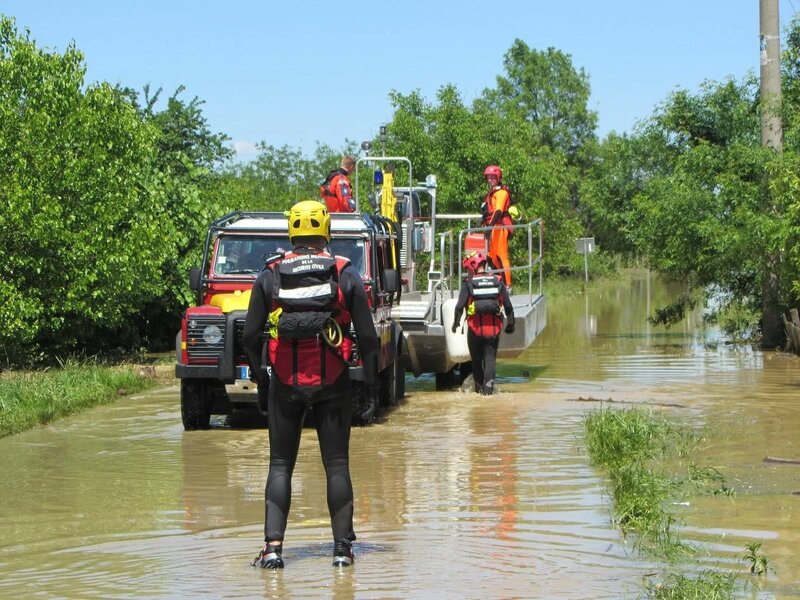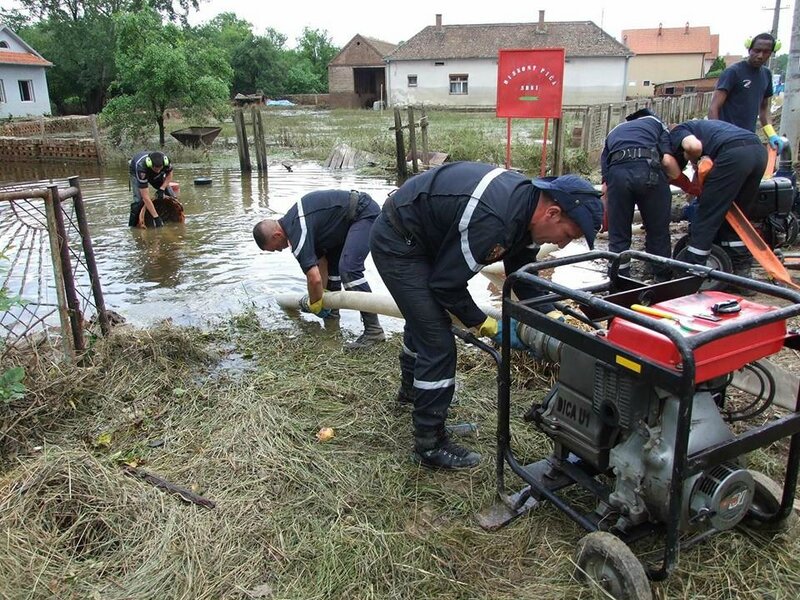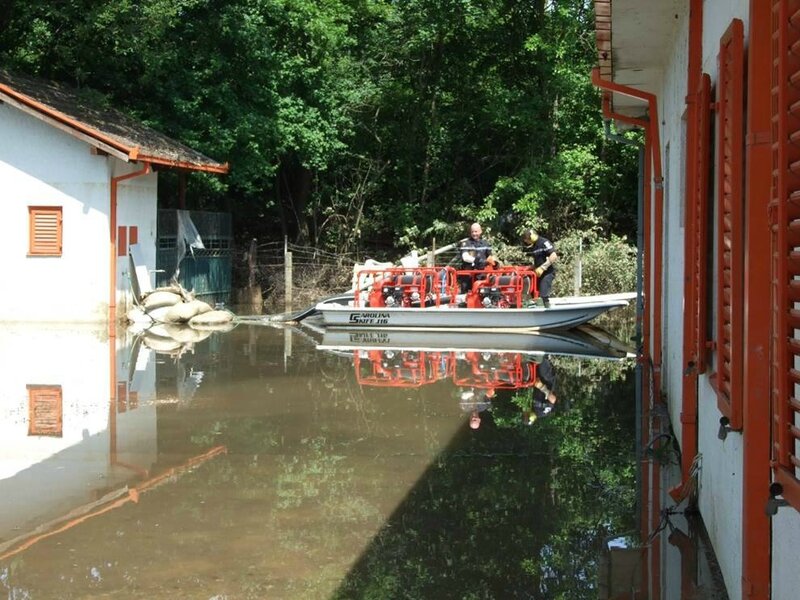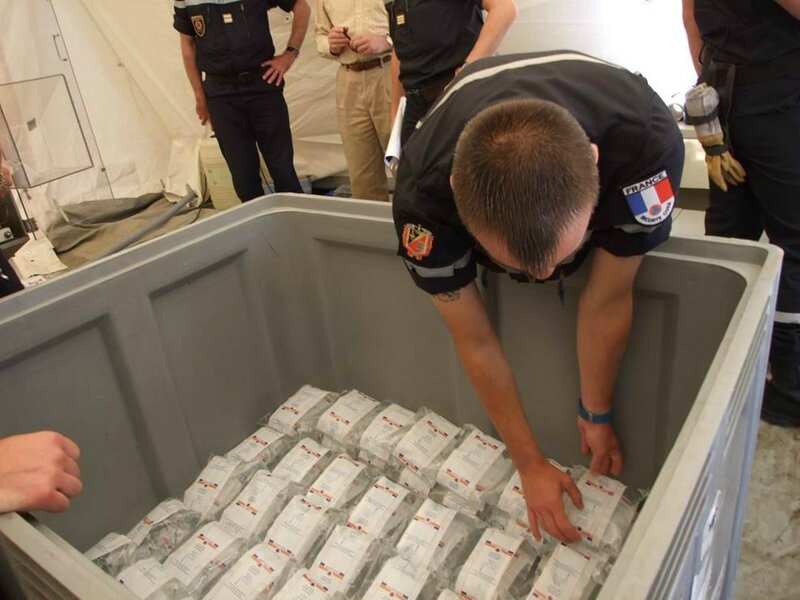 Septembre 2014 : visite de Gerard Depardieu à Belgrade / Gerard Depardieu visit Belgrade :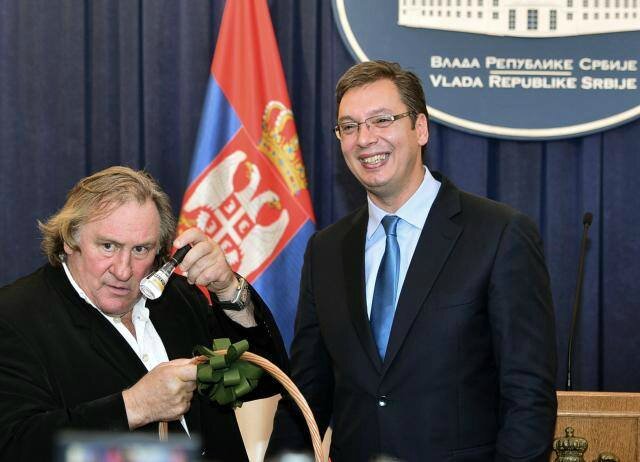 Charles Aznavour, premier concert à Belgrade le 17 janvier 1969 / 19.01.1969, first concert of Charles Aznavour in Belgrade (Dom Sindikata) :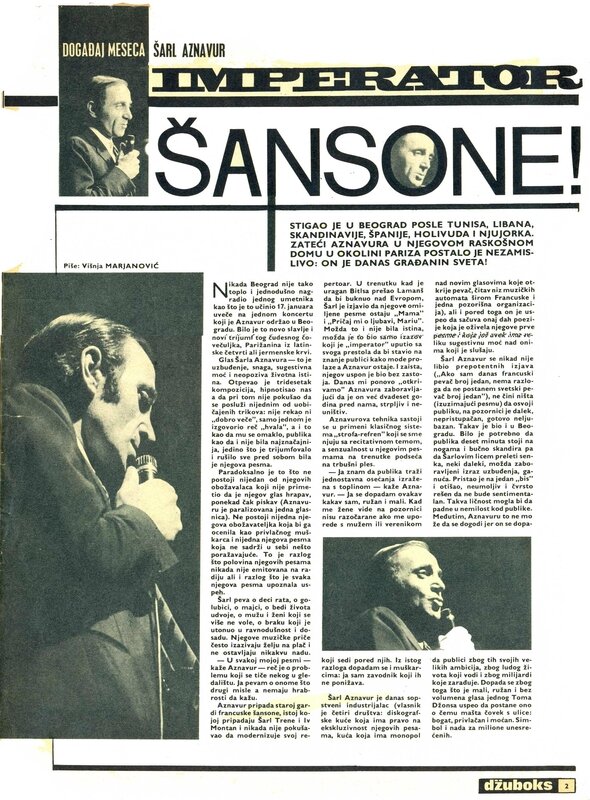 7 et 8 novembre 2014 : Visite officielle du premier ministre Manuel Valls en Serbie. Visite des sinistrés d'Obrenovac suite aux inondations, rencontre à Belgrade avec le premier ministre Alexandar Vucic, discours devant le monument "A la France" au parc de Kalemegdan, dépôt de gerbes.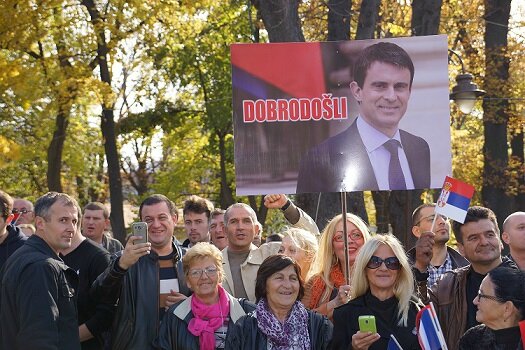 Veilles voitures Citroën / old Citroën cars :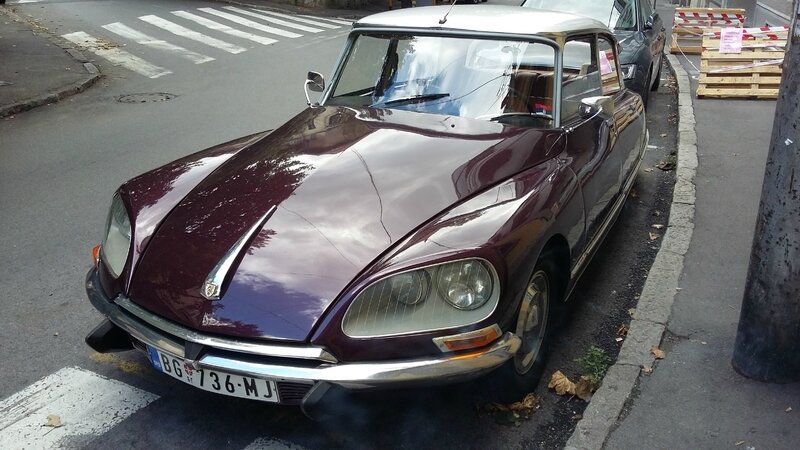 Pain blanc français ( Француски хлеб бели /Francuski hleb beli) :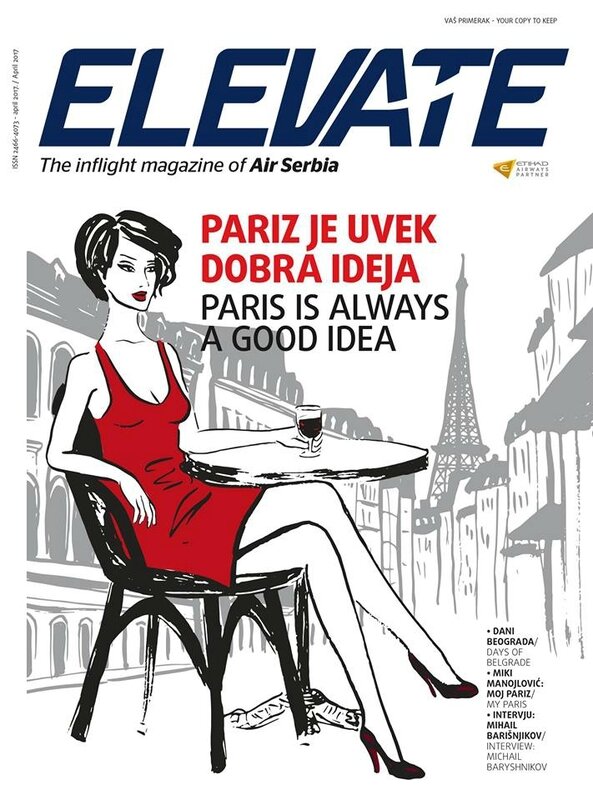 La langue Serbe a emprunté un certain nombre de mots à la langue Française à travers les siècles, en voici quelques exemples / The Serbian language has borrowed a significant number of words from the French language throughout the centuries, here are some examples :
butik / boutique
kamion / camion
karamela / caramel
katastrofa / catastrophe
fakultet / faculté
montaža / montage
pire / purée
minijatura / miniature
maketa / maquette
parket / parquet
katedrala / cathédrale
marka / marque
kompot / compote
komentar / commentaire
kanal / canal
kabare / cabaret
šofer / chauffeur
kamuflaža / camouflage
masaža / massage
pidžama / pyjama
terasa / terrasse
tekstil / textile
telefon / téléphone
moda / mode
mitraljez / mitrailleuse
milijarda / milliard
lavabo / lavabo
bonbone / bonbon
frižider / frigidaire
replika / réplique
šifra / chiffre
šef / chef
trotoar / trottoir
šal / châle
šarlatan / charlatan
šik / chic
lokativ / locatif
luksuz / luxe
luster / lustre
magazin / magasin
kreten / crétin
krep / crêpe
kondukter / conducteur
klinika / clinique
karton / carton
egoist / egoïste
emisija / émission
eskadra / escadre
ešarpa / écharpe
fotelja / fauteuil
fraza / phrase
epoha / époque
deviza / devise
bicikl / bicyclette
atelje / atelier
azil / asile
angina / angine
ambasada / ambassade
ambalaža / emballage
ansambl / ensemble (artistique)
abažur / abat-jour
bižuterija / bijouterie
paž / page
plaža / plage
rezerva / réserve
rezime / resumé
rezultat / résultat
rubrika / rubrique
sufle / soufflé
plafon / plafond
platan / platane
parfem / parfum
plomba / plomb
repertoar/ répertoire
šarmantna / charmante
makro / maquereau
televizor / téléviseur
klošar / clochard
revanš / revanche