Adresse : 17 Bulevar kralja Aleksandra, Belgrade
Jugoslovenski AeroTransport, abrégé en JAT (Југословенски аеротранспорт). Compagnie nationale aérienne Serbe fondée en 1947. En septembre 2013, JAT devient Air Serbia après un accord avec son nouvel actionnaire principal Etihad Airways. Air Serbia renouvèle sa flotte en 2014 et achète plusieurs Airbus A319.
JAT means Jugoslovenski AeroTransport, the national serbian airline was founded in 1947. In september 2013, JAT becomes Air Serbia after an agreement signed with its main new shareholders Etihad Airways. Air Serbia bought in 2014 a few new Airbus A319.
Avant sept 2013 / Before sept 2013 :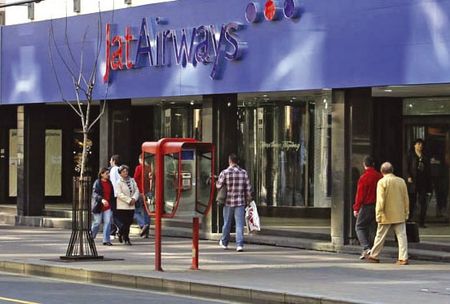 Après sept 2013 / After sept 2013 :