Dom Sindikata, construit en 1955 et de forme incurvé, fût réalisé dans le plus pur style soviétique, était le siège des puissants syndicats ouvriers d'après guerre. Il abrite désormais le cinéma Dvorana Doma Sindikata (http://www.dds.co.rs/), ambiance communiste année 60 garantie à l'intérieur, le hall d'entrée, le box office, les couloirs qui mènent aux salles sont restés intacts, comme si le temps s'était arrêté...Dom Sindikata possède également une salle de concert de 1600 places.
Dom Sindikata, achieved in 1955, is curved and was built in a pure sovietic style. It was the main place for powerful workers syndicates. There you can find now the Dvorana Dorna Sindikata cinema (http://www.dds.co.rs/), the communist style of the 60's is still present inside. The main hall, the box office and the corridors that leads to the auditoriums are still intacts, like time has stopped...Dom Sindikata also provides a concert hall with 1600 seats.
Adresse : Trg Nikole Pašića - Beograd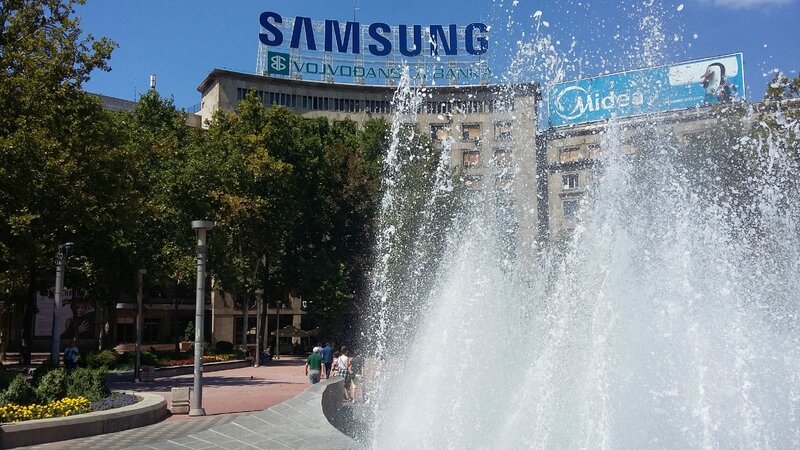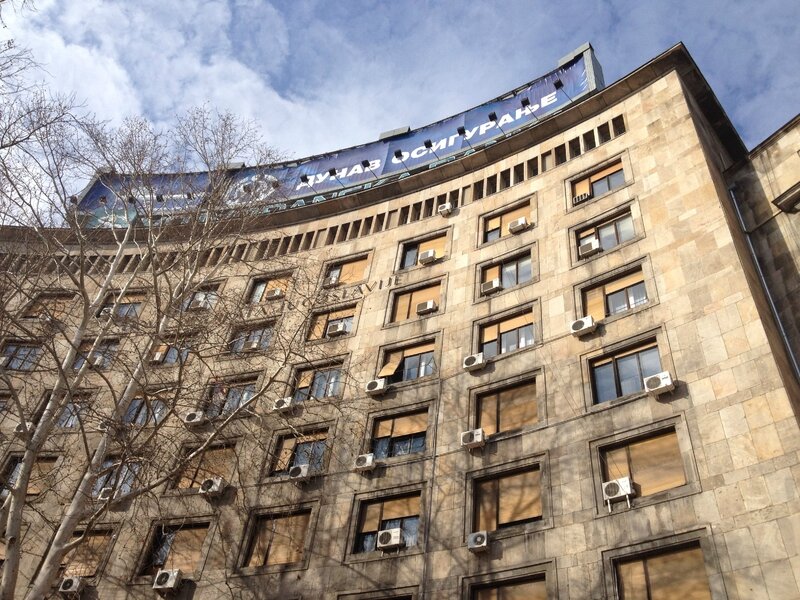 Montevideo : film Serbe sur l'épopée de l'équipe de football yougoslave ayant réussi à atteindre la demi-finale de la première coupe du monde organisée en Urugay en 1930 / Serbian film about the yugoslavian football team which reached the semi-final of the first world cup organized in Urugay in 1930.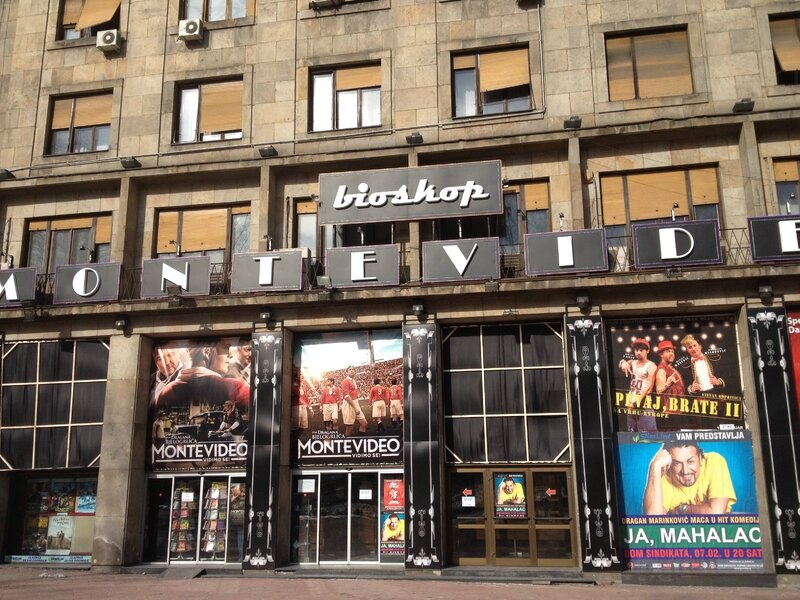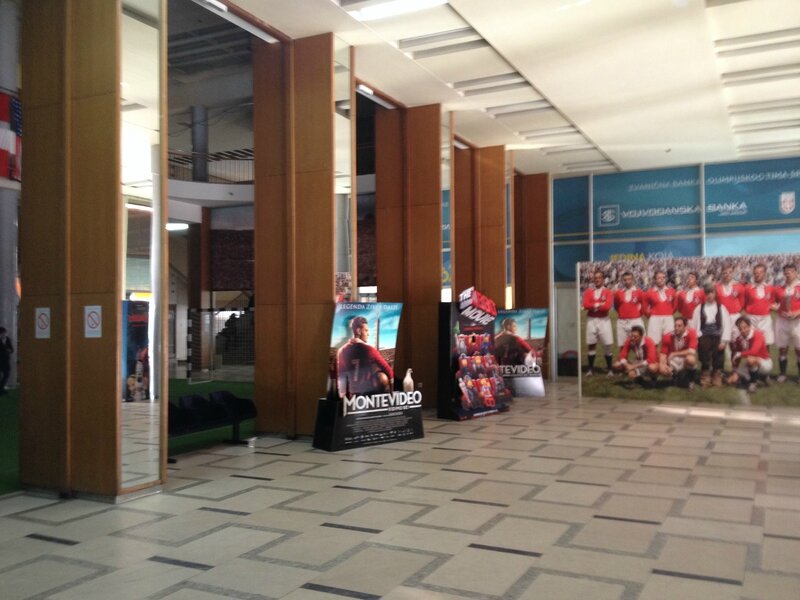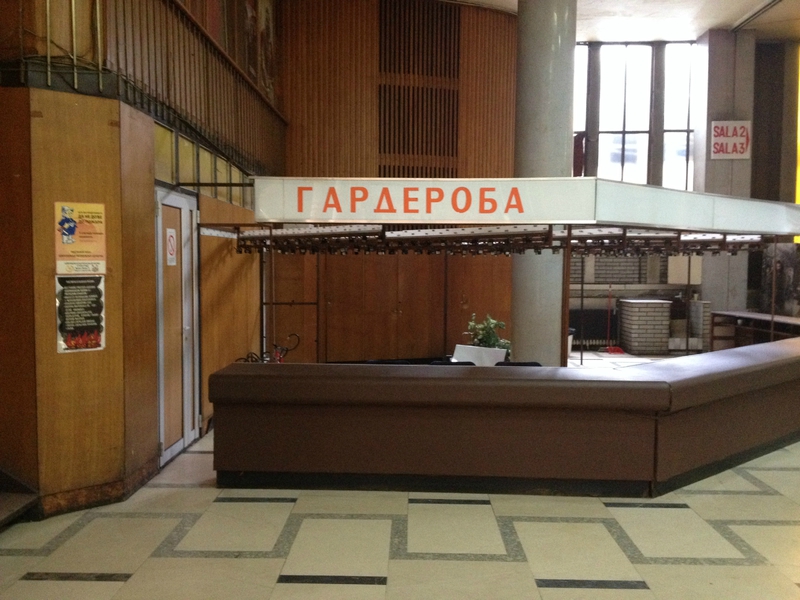 Concert du groupe Crvena Jabuka, avril 2014 / Concert of the band Crvena Jabuka, april 2014 :
https://www.youtube.com/watch?v=fpdLXymcWcw
https://www.youtube.com/watch?v=PqchTzLXKWU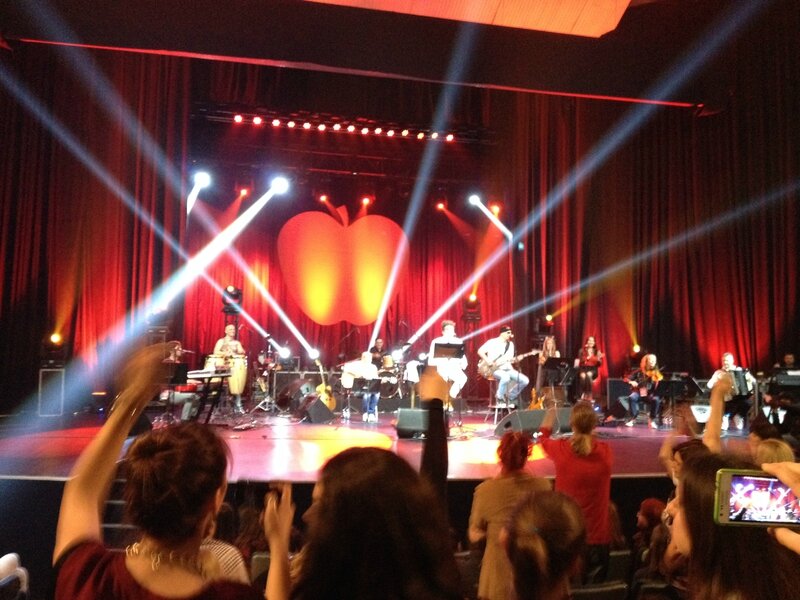 Charles Aznavour, premier concert à Belgrade le 17 janvier 1969 / 19.01.1969, first concert of Charles Aznavour in Belgrade :