Adresse : 6 Kralja Petra - 11000 Belgrade
Plus vieux restaurant de Belgrade, construit en 1823. Le nom de ce restaurant changea plusieurs fois de nom au gré de ses propriétaires suuccessifs, jusqu'en 1892 où celui-ci pris le nom de "Kod Saborne crkve" ("A la cathédrale", à cause de la cathédrale Saborna située à proximité immédiate). Les autorités de l'église orthodoxe refusèrent l'usage de ce nom et le propriétaire le remplaça alors provisoirement par un point d'interrogation "?", ce nom sera finalement conservé... On y sert des plats traditionnels Serbes.
The oldest Belgrade restaurant, built in 1823. The name of the restaurant changed several times as its owners, till 1892 when it was called "kod Saborne crkve" ("at the cathedral", because Saborna cathedral church is located just near). Church authorities didn't allow the use of that name, the owner then replaced it with a question mark "?" as a temporary solution which has remained untill today... Traditional Serbian food is served.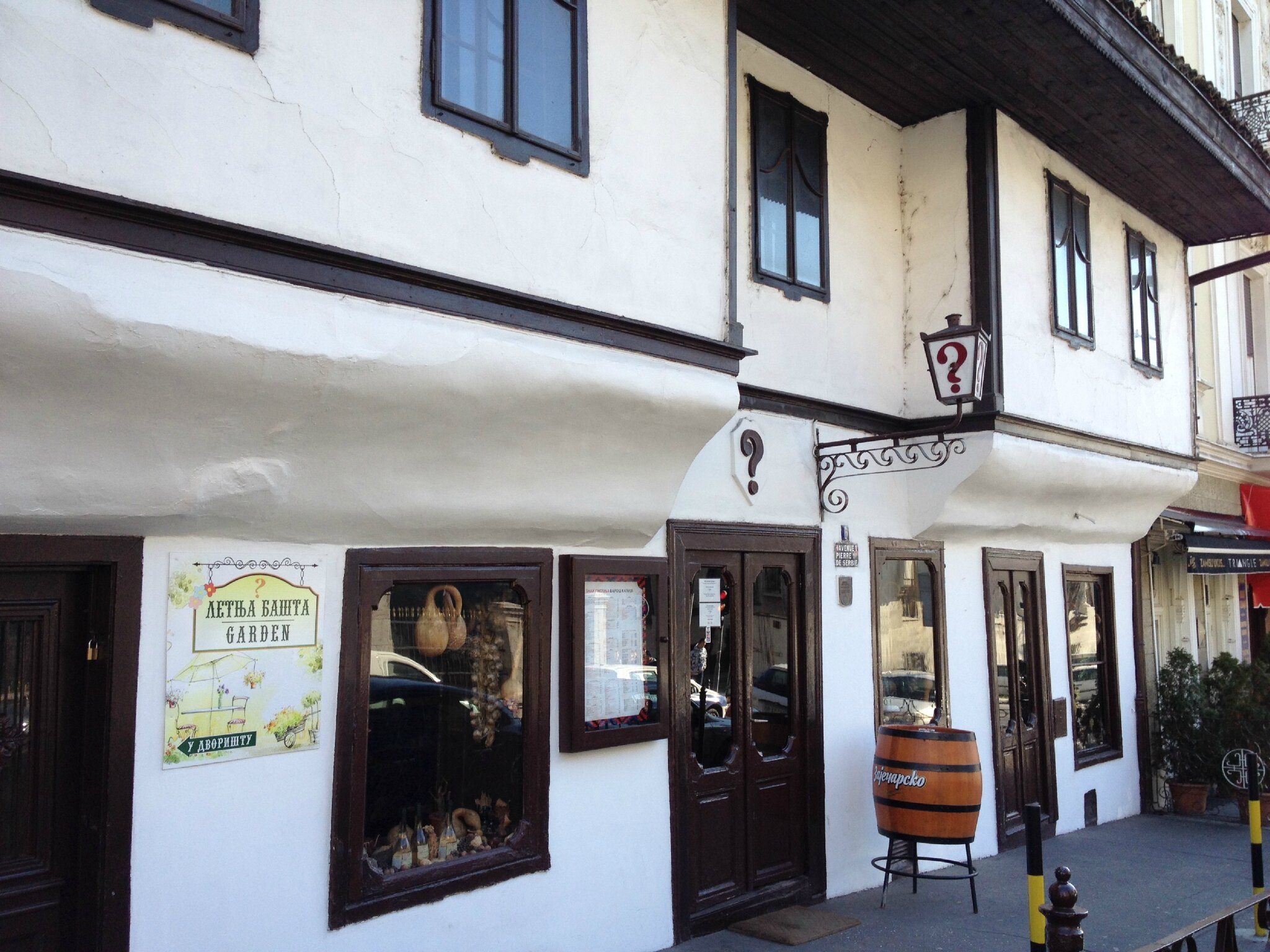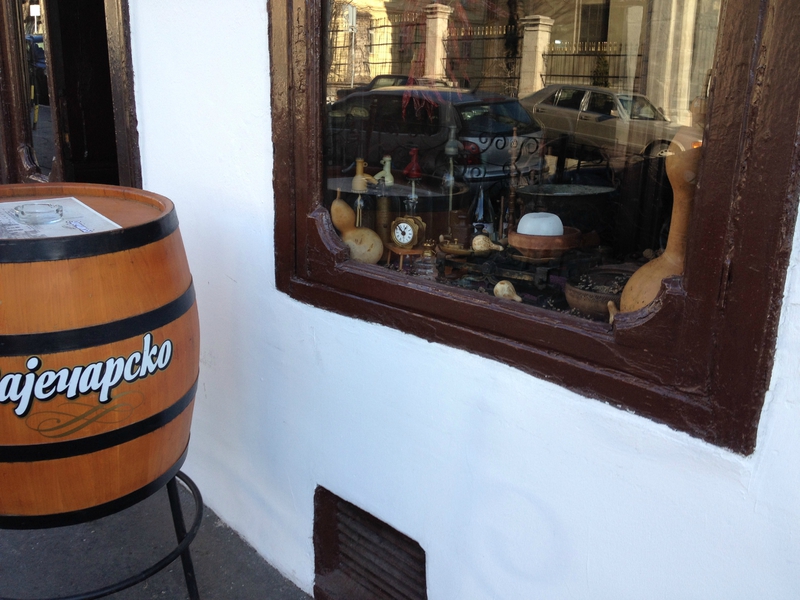 Restaurant "?" en 1965 / Question mark restaurant in 1965 :