Le Complexe Royal se compose essentiellement de 2 édifices historiques, le Palais Royal (construit en 1929) et le Palais Blanc (construit de 1934 à 1937). Cet ensemble se trouve sur les hauteurs de la colline Dedinje et occupe une très large surface de 134 hectares, les jardins et l'immense parc furent dessinés par le paysagiste français Edouard André. C'est la résidence officielle de la famille royale Karađorđević.
Les visites s'effectuent du 1er avril au 31 octobre, les samedi et dimanche.à 11.00 et 14.00. Pour des raisons de sécurité car la famille Royale habite les lieux, vous devez réservez vos billets au moins un jour à l'avance à l'Office du Tourisme de Belgrade (Knez Mihailova 5, 11000 Belgrade - Tel : +381 11 263 53 43). Un bus vous prendra une demi heure avant le début de la visite Trg Nikole Pašića (près du parlement).
The Royal Compound consists of two main historic buildings, the Royal Palace (built in 1929) and the White Palace (built 1934-1937). It is located on the top of the Dedinje Hill and occupies a hudge surface of 134 hectares, gardnes and park were designed by the french landscape architect Edouard André. It is the official residence of the Serbian royal dynasty Karađorđević.
Visits are organized from the 1st of april until the 31st of october, on saturdays and sundays at 11:00 am and 2:00 pm.For security reasons because the Royal family lives there, you must book your ticket at least one day before at the Tourist Organization of Belgrade (Knez Mihailova 5, 11000 Belgrade - Tel : +381 11 263 53 43). A bus will pick you up half an hour before the visit starts on Trg Nikole Pašića (near the Parliement).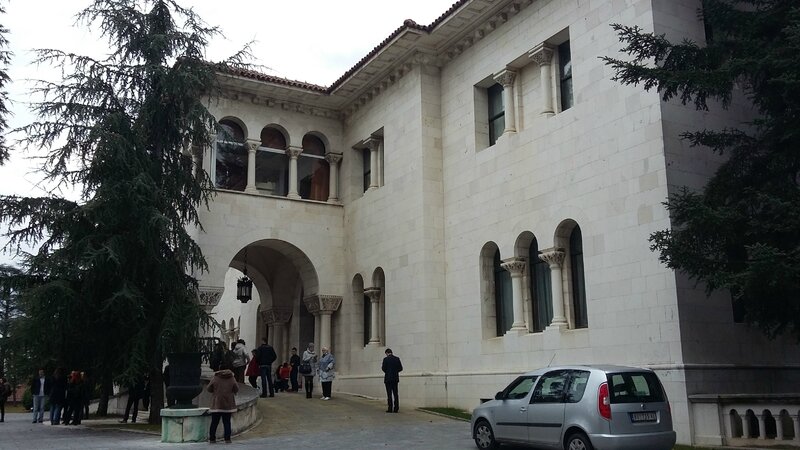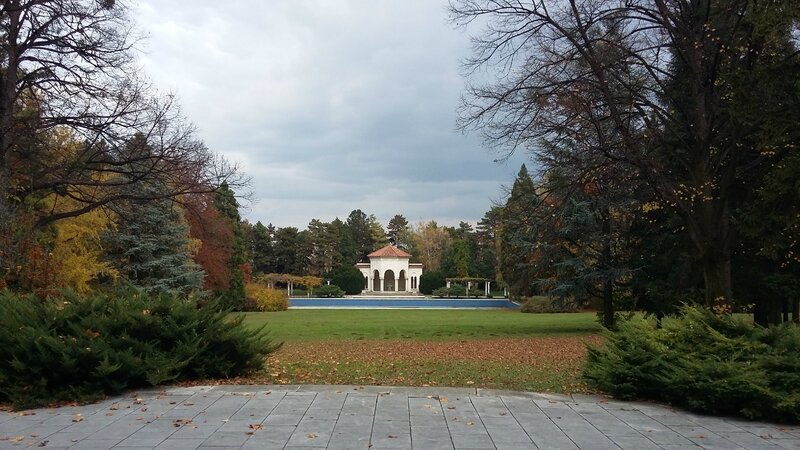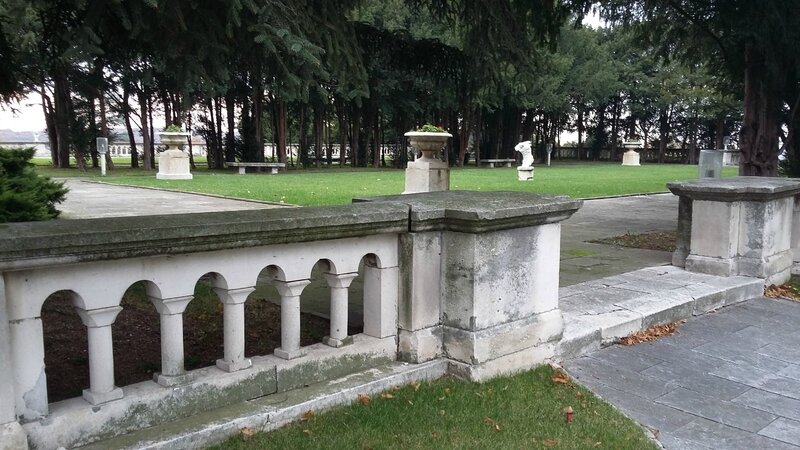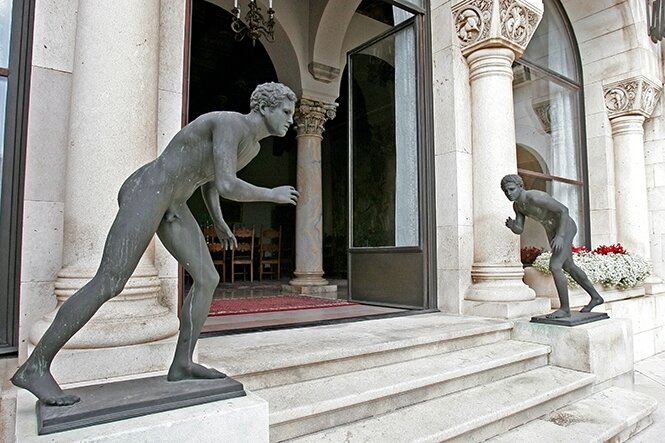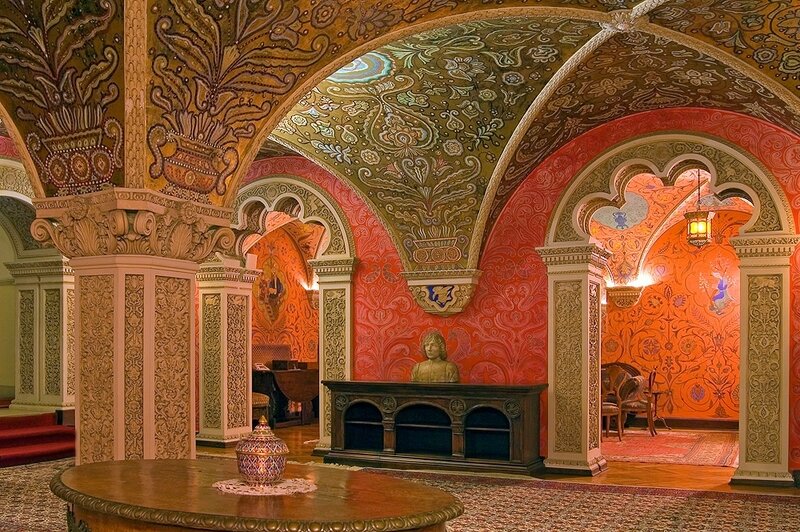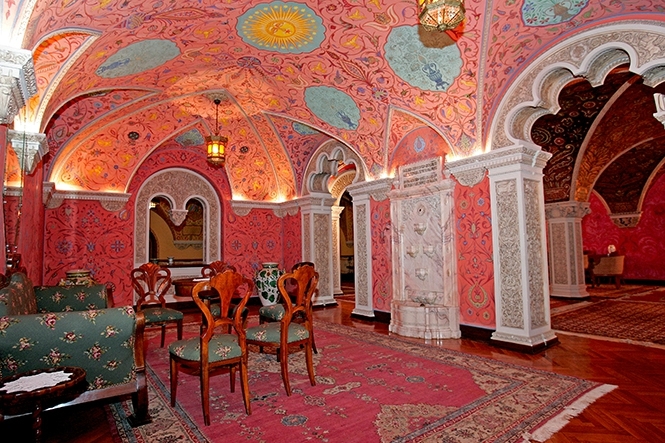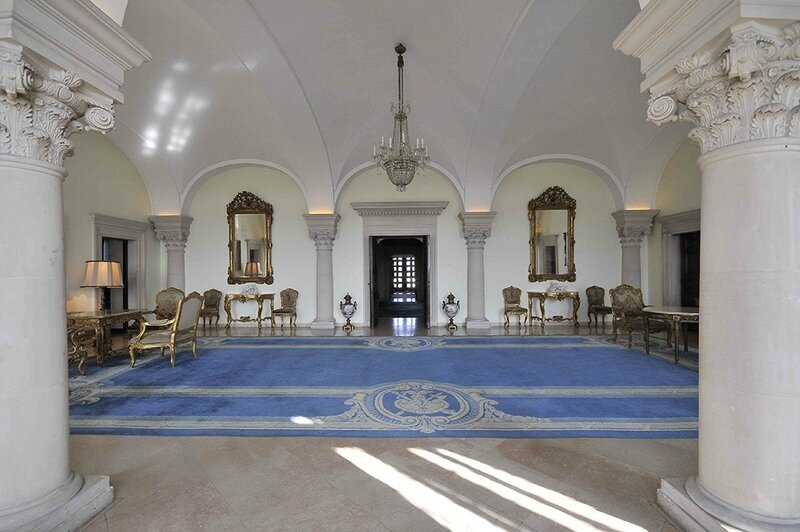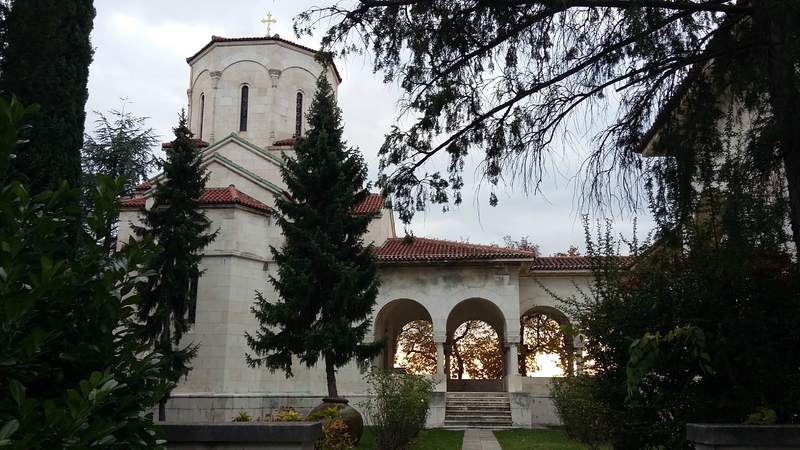 Chapelle Royale : on notera l'orifice dans le front du Christ laissé par une balle qu'aurait tiré un des partisans de Tito / Royal Chapel : please note the hole in the Christ's forehead that one of Tito's partisans would have done with a gun :