Le Kolo est une danse folklorique des pays slaves, son nom provient des cercles formés par les danseurs lors de leurs performances. Danse composée de pas serrés et rapides.
Kolo is a folk dance of slavic regions, the name comes from the circles performed by the dancers. This danse contains tricky and quick steps.
Exemples :
http://www.youtube.com/watch?v=IbNpR8LikXQ
Adresse : Takovska 2, Beograd.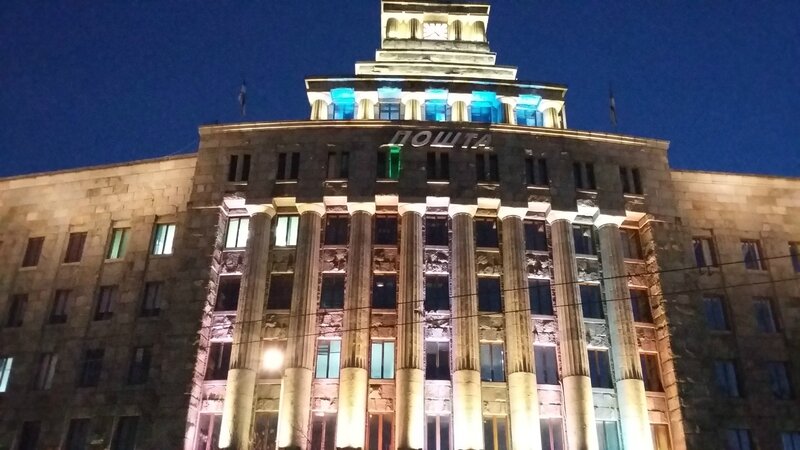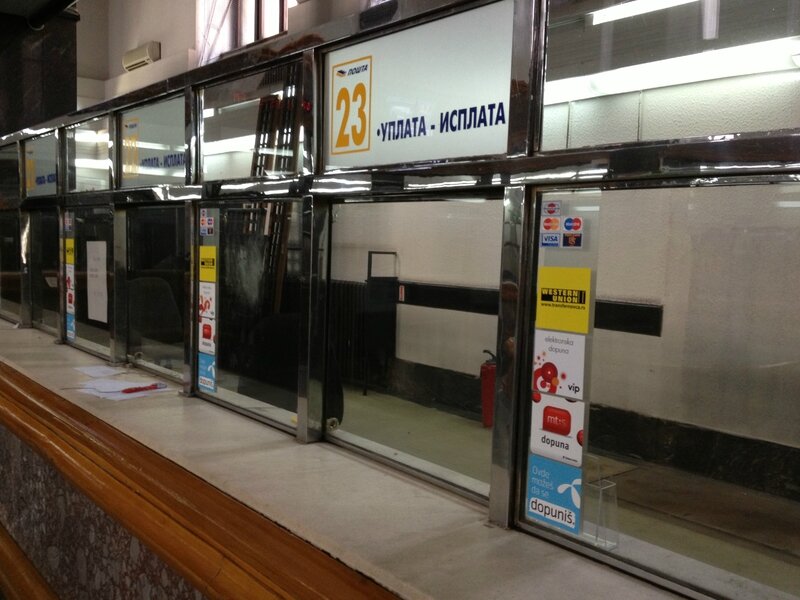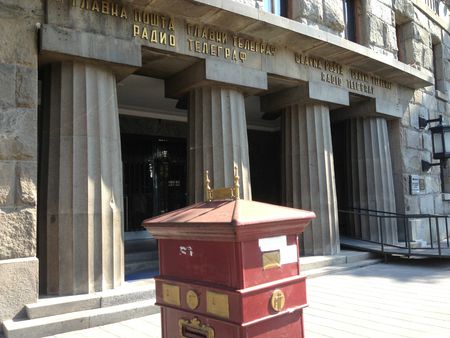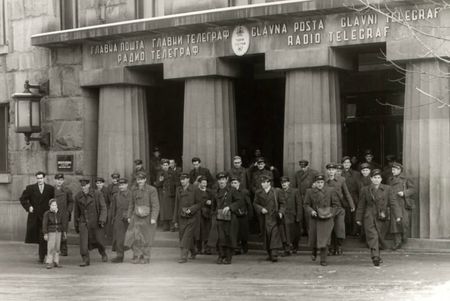 Stari Dvor, qui signifie "vieux palais", fût construit de 1882 à 1884 et fût la résidence royale des dynasties Obrenović et karađorđević, (Adresse ; Kraljna Milana).
Stari Dvor, which means "old palace", was built from 1882 to 1884 and was the royal residence of the Obrenović and karađorđević dynasties, (Adress : Kraljna Milana).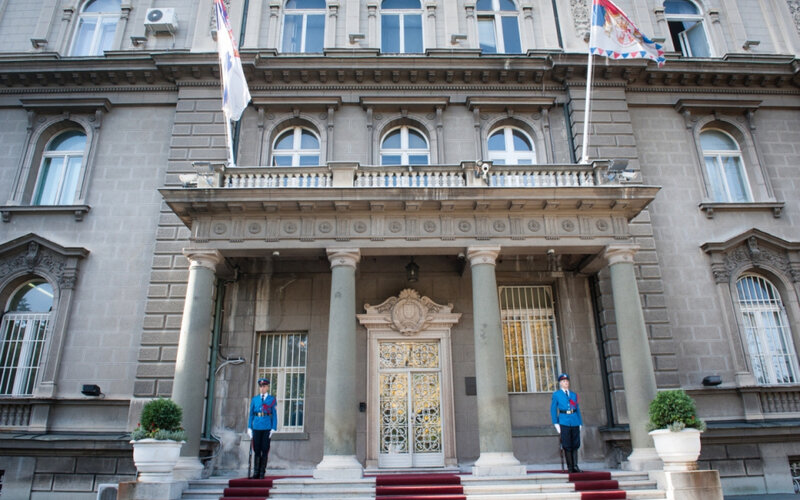 Dom Sindikata, construit en 1955 et de forme incurvé, fût réalisé dans le plus pur style soviétique, était le siège des puissants syndicats ouvriers d'après guerre. Il abrite désormais le cinéma Dvorana Doma Sindikata (http://www.dds.co.rs/), ambiance communiste année 60 garantie à l'intérieur, le hall d'entrée, le box office, les couloirs qui mènent aux salles sont restés intacts, comme si le temps s'était arrêté...Dom Sindikata possède également une salle de concert de 1600 places.
Dom Sindikata, achieved in 1955, is curved and was built in a pure sovietic style. It was the main place for powerful workers syndicates. There you can find now the Dvorana Dorna Sindikata cinema (http://www.dds.co.rs/), the communist style of the 60's is still present inside. The main hall, the box office and the corridors that leads to the auditoriums are still intacts, like time has stopped...Dom Sindikata also provides a concert hall with 1600 seats.
Adresse : Trg Nikole Pašića - Beograd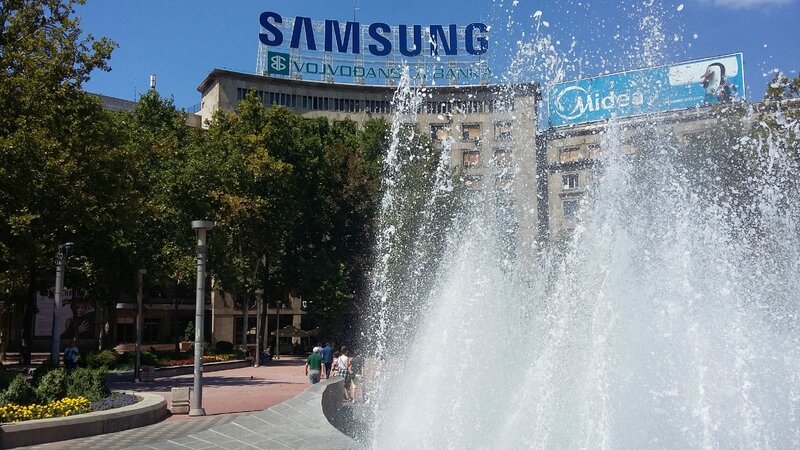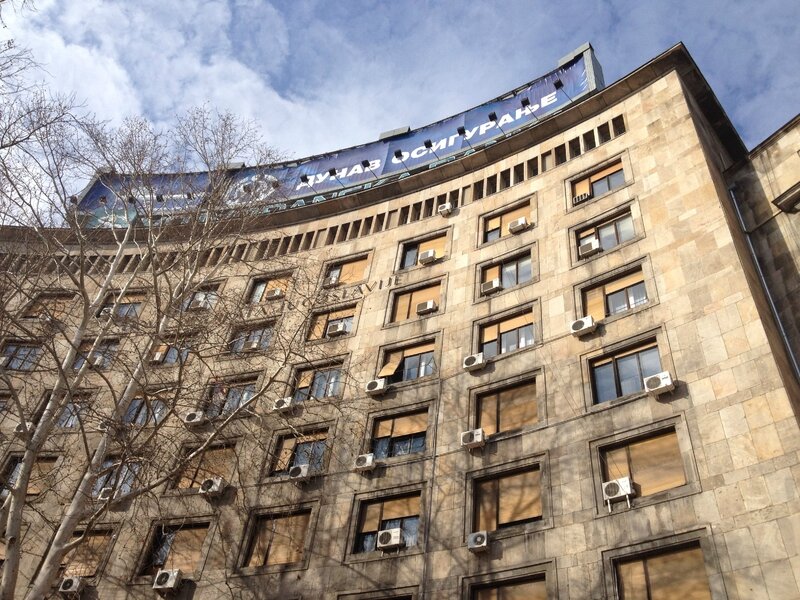 Montevideo : film Serbe sur l'épopée de l'équipe de football yougoslave ayant réussi à atteindre la demi-finale de la première coupe du monde organisée en Urugay en 1930 / Serbian film about the yugoslavian football team which reached the semi-final of the first world cup organized in Urugay in 1930.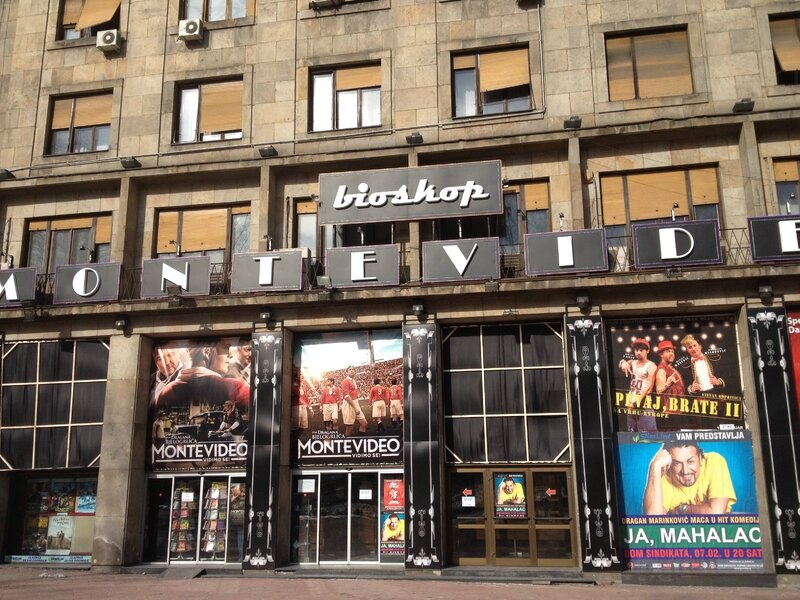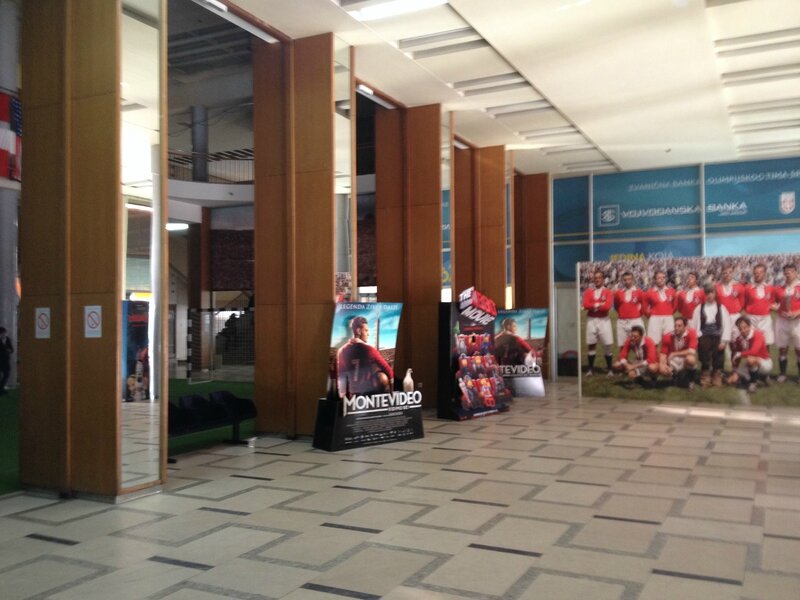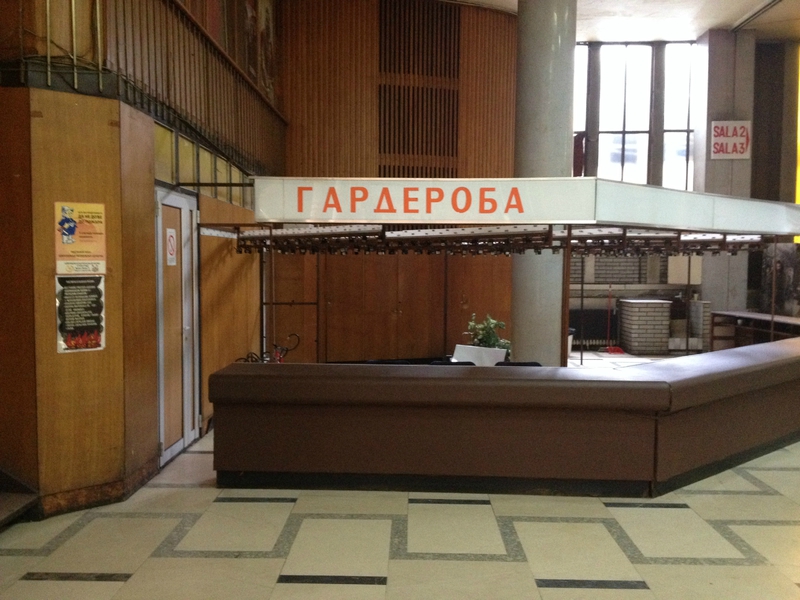 Concert du groupe Crvena Jabuka, avril 2014 / Concert of the band Crvena Jabuka, april 2014 :
https://www.youtube.com/watch?v=fpdLXymcWcw
https://www.youtube.com/watch?v=PqchTzLXKWU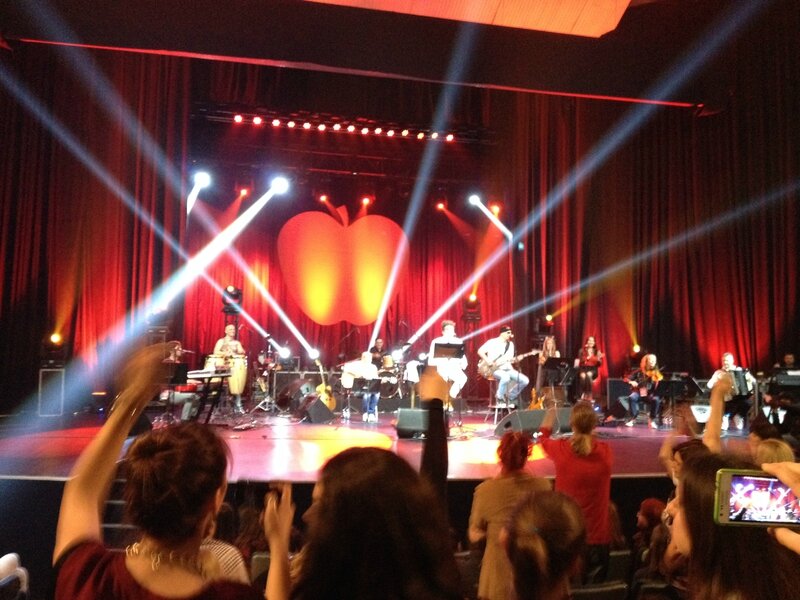 Charles Aznavour, premier concert à Belgrade le 17 janvier 1969 / 19.01.1969, first concert of Charles Aznavour in Belgrade :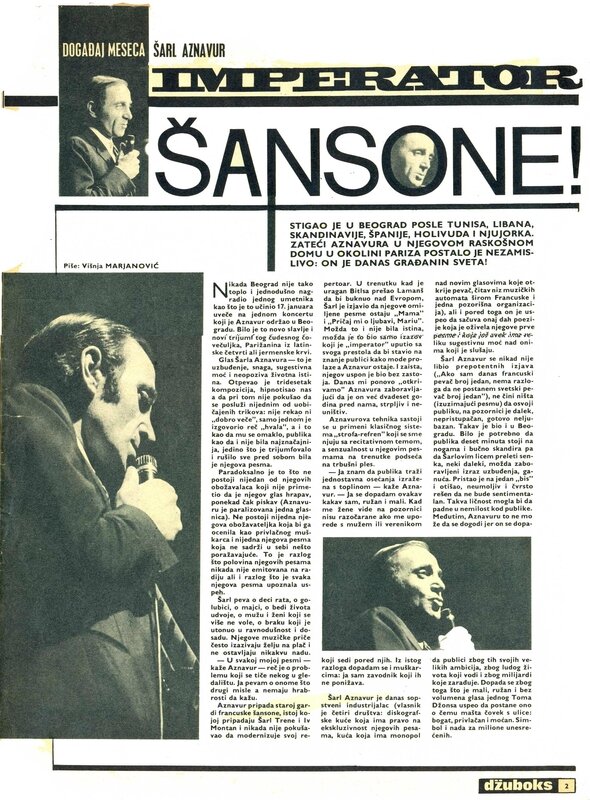 La Bilbliothèque Universitaire de Belgrade, située Boulevard Kralja Aleksandra, fût fondée après la Première Guerre mondiale, en 1929, avec les dons de l'homme d'affaires américain Andrew Carnegie. C'est la plus grande bibliothèque de Serbie.
The Belgrade University Library, located on Kralja Aleksandra street, was founded after the First World War, in 1929, with donations of the american businessman Andrew Carnegie. It is the biggest library of Serbia.
Parc Cyrille et Méthode (Apôtres des Slaves) :
Park Cyril and Methodius (Apostles of the Slavs)
RTS (Radio-televizija Srbije), Siège de la radio et télévision nationale Serbe, située derrière l'église Saint Marc
RTS (Radio-televizija Srbije), building of Serbian national radio and TV , just near Saint Mark's church
L'ancien bâtiment, qui jouxte le nouveau et qui fût bombardé en 1999 par les forces de l'OTAN, est toujours visible.
The old building, near the new one, can still bee seen. It was bombed in 1999 by NATO forces.
Adresse : 17 Bulevar kralja Aleksandra, Belgrade
Jugoslovenski AeroTransport, abrégé en JAT (Југословенски аеротранспорт). Compagnie nationale aérienne Serbe fondée en 1947. En septembre 2013, JAT devient Air Serbia après un accord avec son nouvel actionnaire principal Etihad Airways. Air Serbia renouvèle sa flotte en 2014 et achète plusieurs Airbus A319.
JAT means Jugoslovenski AeroTransport, the national serbian airline was founded in 1947. In september 2013, JAT becomes Air Serbia after an agreement signed with its main new shareholders Etihad Airways. Air Serbia bought in 2014 a few new Airbus A319.

Avant sept 2013 / Before sept 2013 :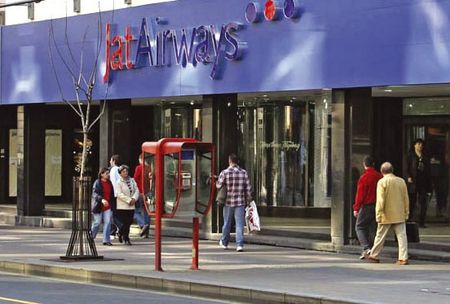 Après sept 2013 / After sept 2013 :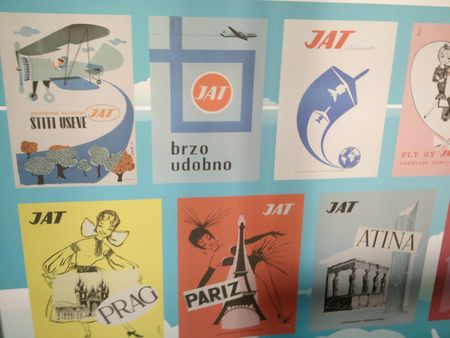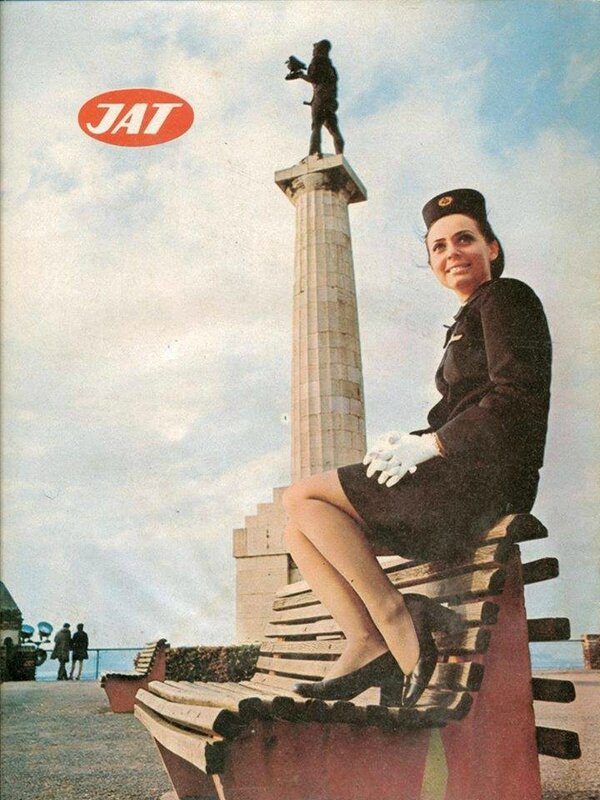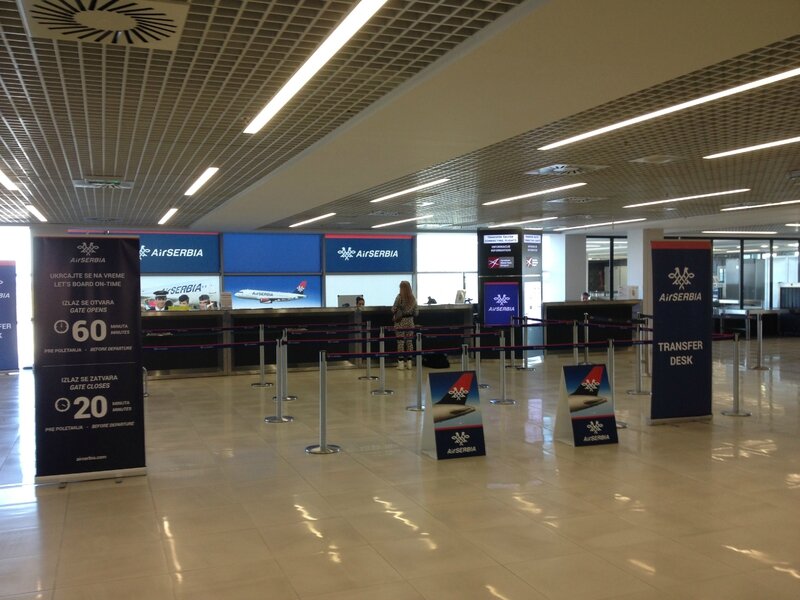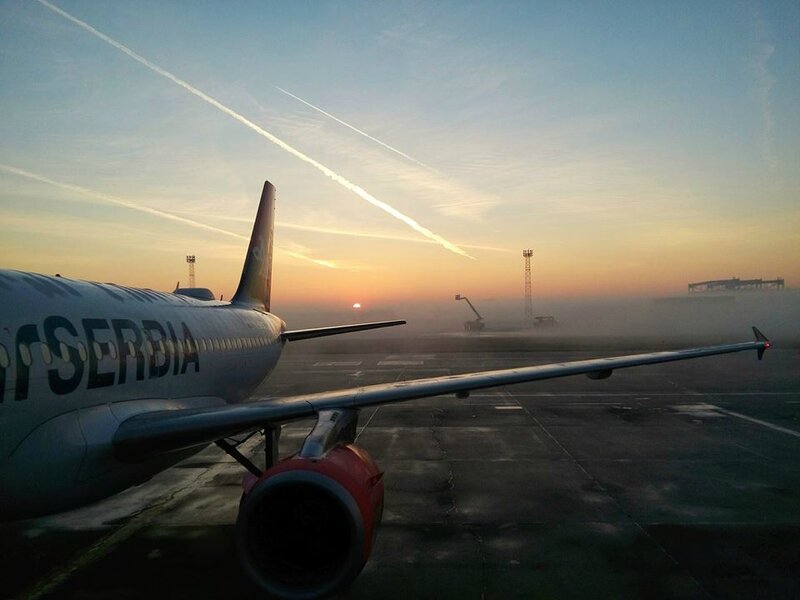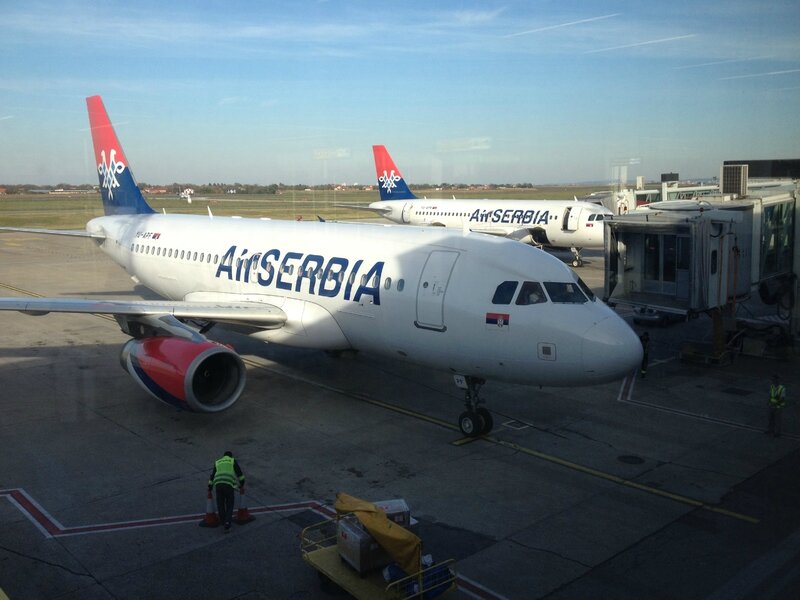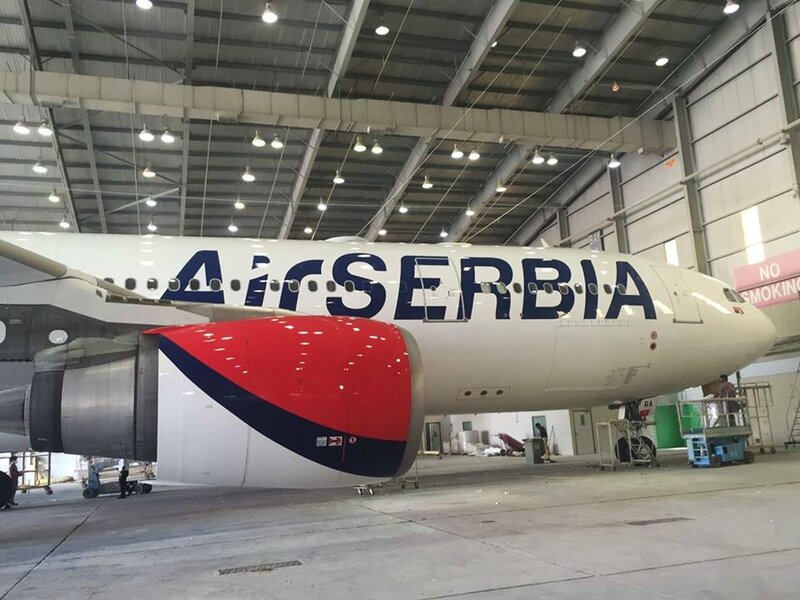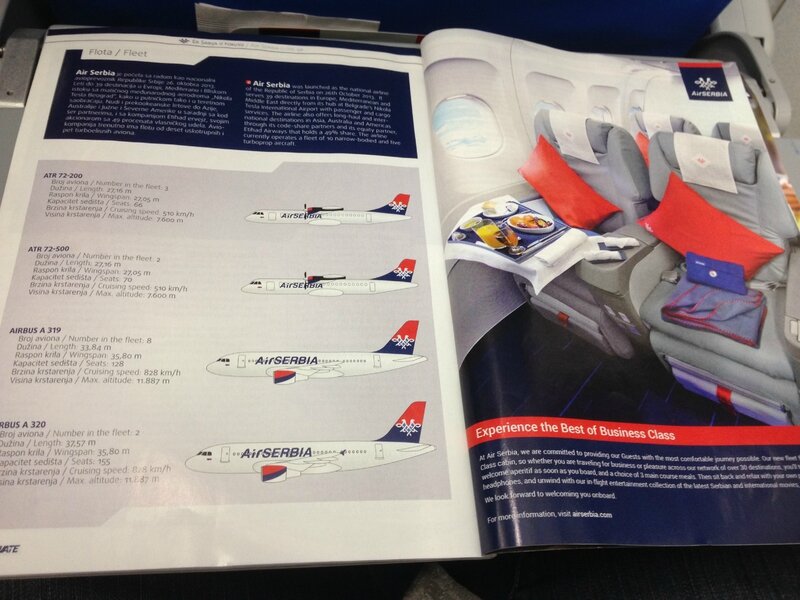 Air Serbia a pour habitude de donner à certains de ses avions des noms de personnalités. Le musicien Goran Bregović fût le cinquième à être honoré de cette façon en 2017 après le joueur de tennis Novak Djoković, le basketeur Vlade Divac, le footballeur Dejan Stanković, et l'acteur Predrag Miki Manojlović.
It is a general practice for Air Serbia to give names of celebrities to some of its planes.The musician Goran Bregović was in 2017 the fifth Serbian citizen to be honored in this way, after tennis player Novak Djoković, basketball player Vlade Divac, football player Dejan Stanković, and actor Predrag Miki Manojlović.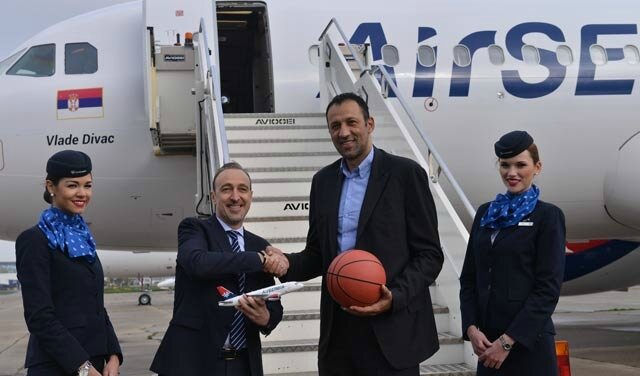 2017 : Edition d'un timbre pour célèbrer les 90 ans de la compagnie nationale :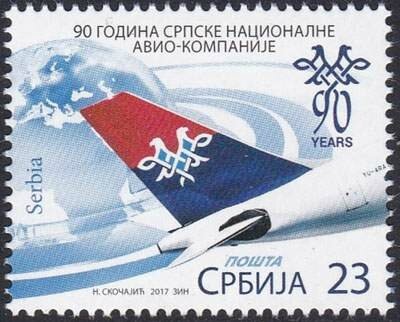 Residence commandée par le prince Miloš Obrenović pour sa femme Ljubica (1788-1843) / Residence ordered by prince Miloš Obrenović for his wife Ljubica (1788-1843).
Adresse / adress : 8, rue Kneza Sime Markovića. Ouvert Lun, Mer, Ven 10-17.00, Jeu 12-20.00, Sam 11-17.00, Dim 12-14.00, fermé le lundi. Opened on Tu, We, Fr 10-17.00, Th 12-20.00, Sa 11-17.00, Su 10-14.00, Mo - closed. Entrée / Ticket price : 200 dinars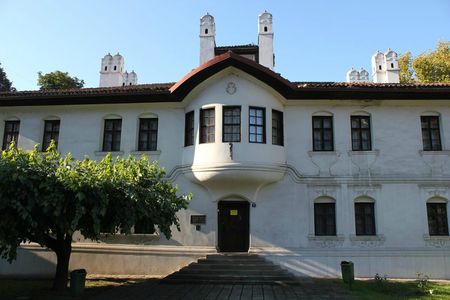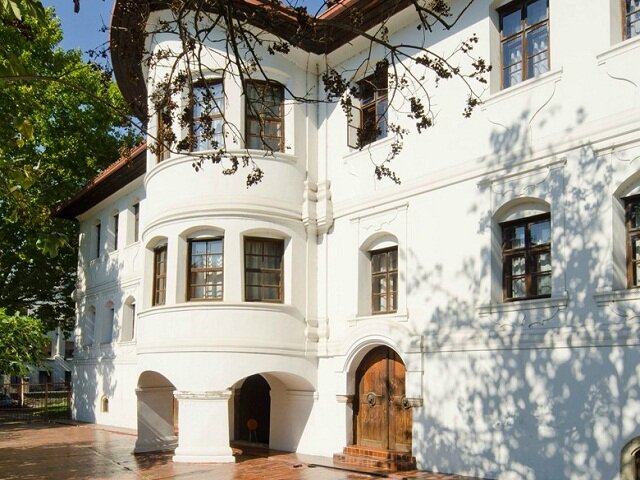 L'Hotel Metropol Palace est situé boulevard Kralja Aleksandra, près du parc Tasmajdan. Il fût construit dans les années 50 par l'architecte Dragiša Brašovan. Il comporte 199 chambres et 40 suites.
The Metropol Palace Hotel is located on Kralja Aleksandra bulevar, near Tasmajdan park. It was built in the 50's by the architect Dragiša Brašovan. It has 199 guest rooms and 40 suites.