Jugoslovenska Kinoteka : Kosovska 11 - 11000 Belgrade
La Cinémathèque Yougoslave (en Serbe : Југословенска кинотека/Jugoslovenska kinoteka). L'édifice, de style classique et d'inspiration Austro-Hongroise, date de 1846. L'interieur fût redesigner récemment par l'architecte Pavle Vasev. La collection de la cinémathèque comprend plus de 95 000 films de différentes productions nationales et de tous genres, muets, noir et blanc, couleur, le film le plus ancien étant celui du couronnement du Roi Pierre 1er en 1904. Des équipements cinematographiques anciens sont également exposés dans le hall d'entrée, en accès libre.
A l'intérieur : Cinéma, musée, archives.
The Yugoslav Film Archive (Serbian: Југословенска кинотека/Jugoslovenska kinoteka). The edifice, in classic style with Austro-Hungarian inspiration was built in 1846. Interior was redisigned recently by architect Pavle Vasev.The Film Collection contains over 95 thousand films of various national productions, of all genres, silent and sound, black & white and color starting from the oldest extant film in the country Coronation of King Peter the First in 1904. Old cinematographic equipments are also on display in the hall entrance, with free access.
Inside : Cinema, museum, archives.
Web site : http://www.kinoteka.org.rs/wp/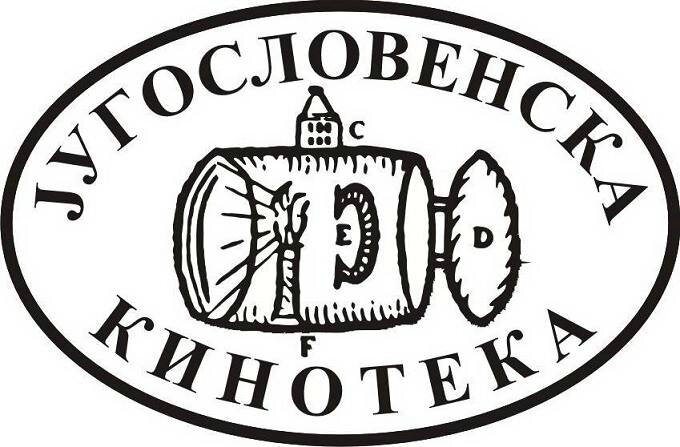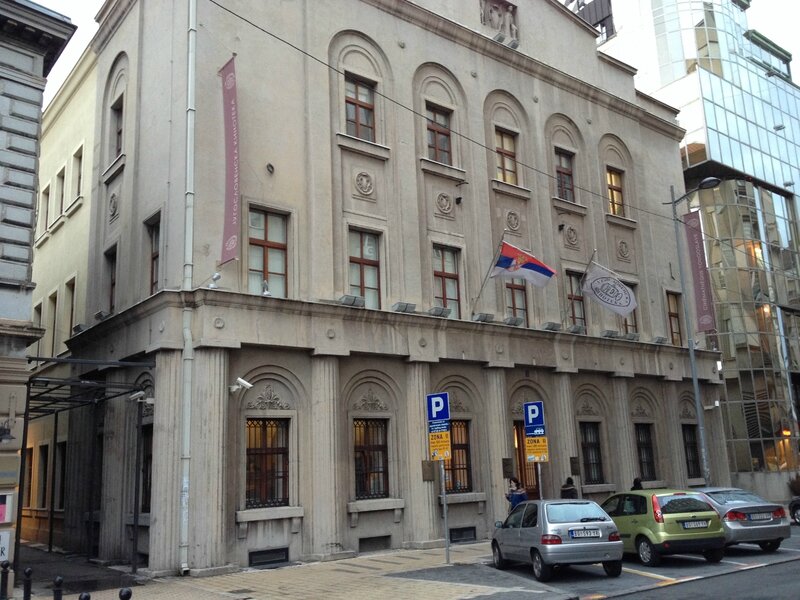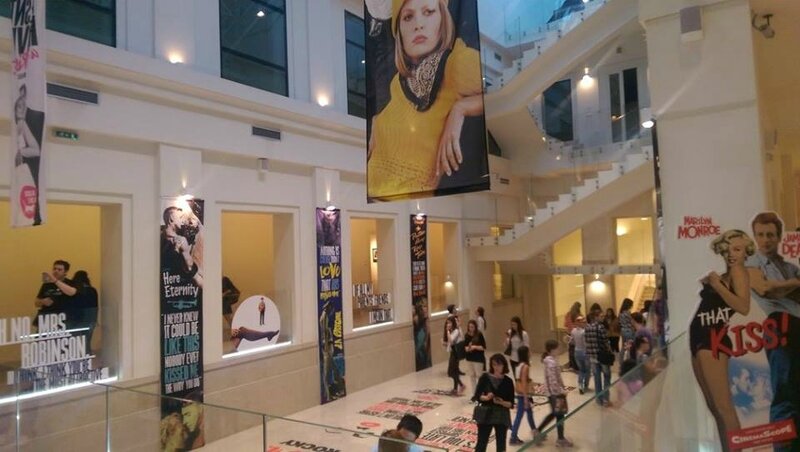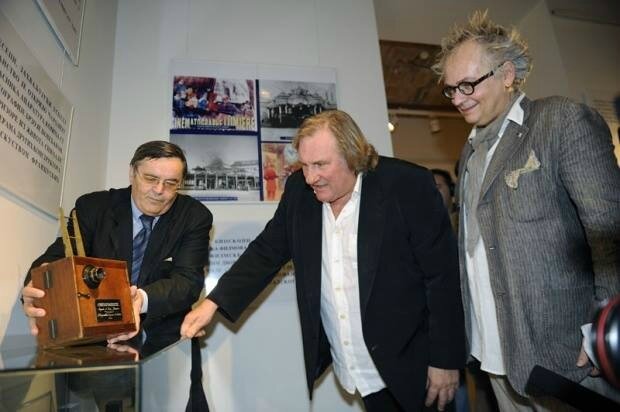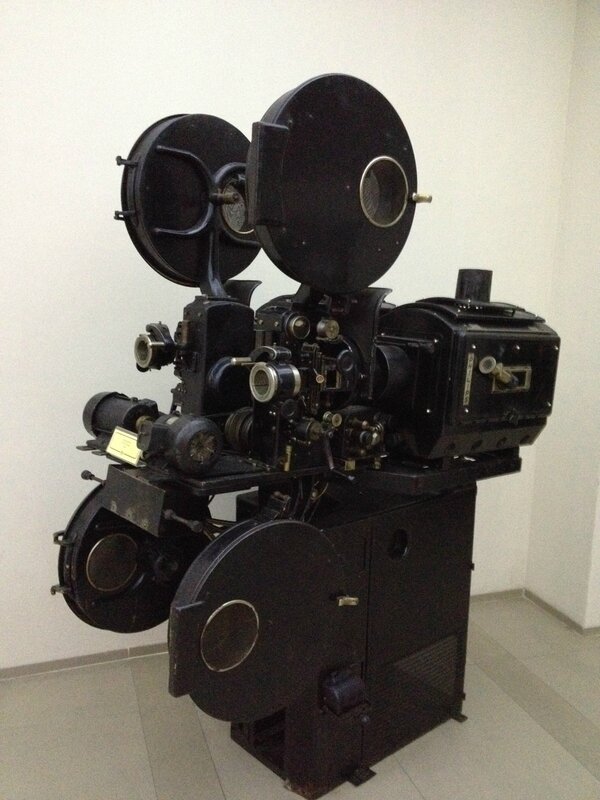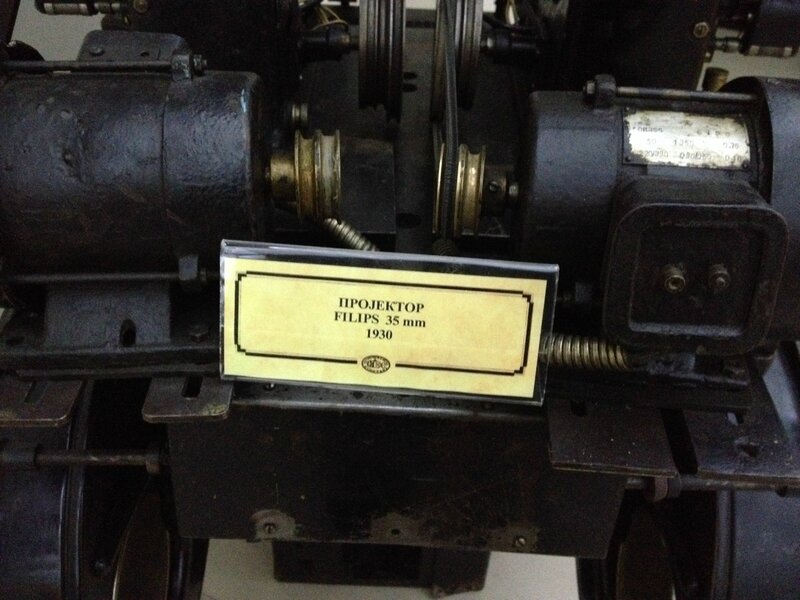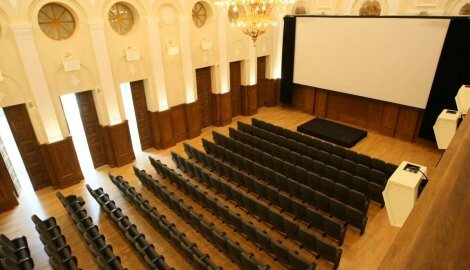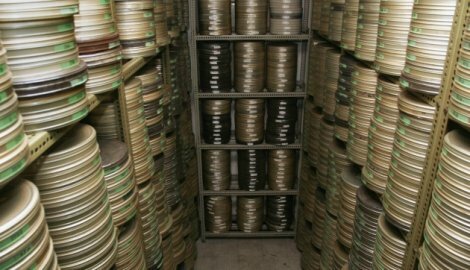 La tour du Millénaire, située dans la municipalité de Zemun, offre un point de vue spectaculaire sur le Danube. Elle fût construite en 1896 à l'intérieur des plus anciennes fortifications préservées datant du 14 ème siècle sur la colline de Gardoš. Ona retrouvé à cet endroit des traces d'établissements depuis le néolithique jusqu'à nos jours, soit 7000 ans. La tour, haute de 36 mètres, fût érigée sur le point culminant de la colline et avait la fonction de tour de garde. A partir de là, vous pouvez rejoindre le coeur du vieux Zemun en empruntant des escaliers et d'étroites rues pavées.
The Millenium Tower, located in the municipality of Zemun, provides a spectacular viewpoint over the Danube. It was built in 1896, within the oldest preserved fortification from the 14th century on the top of the Gardoš hill. This is the place where the remnants of the settlements can be traced from the neolithe till today, for 7000 years. The tower, 36 meters high, was built on the prominent spot of the hill and had the function of watchtower. From there, you can walk down stairs and narrow cobblestone streets till the heart of the old Zemun.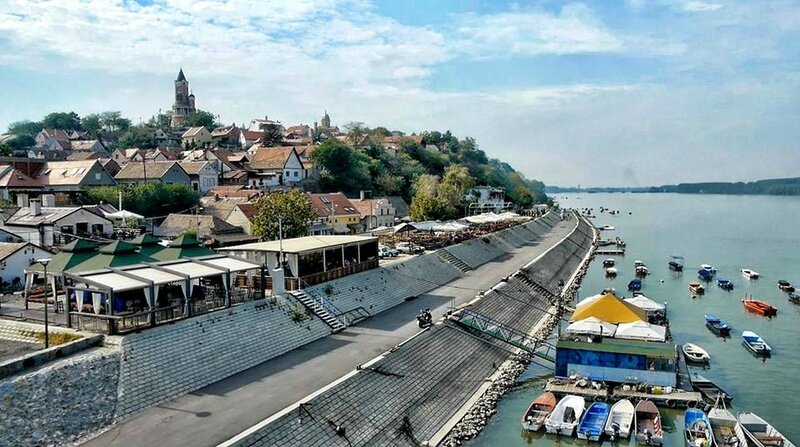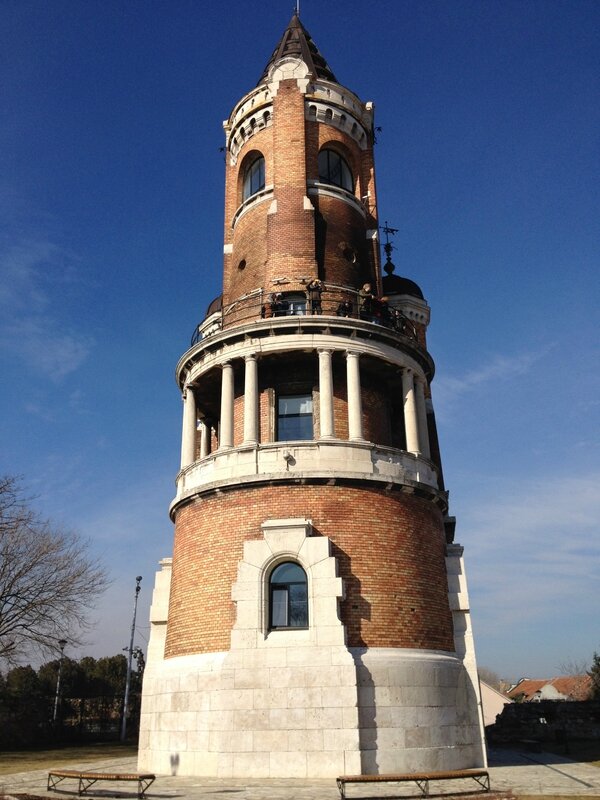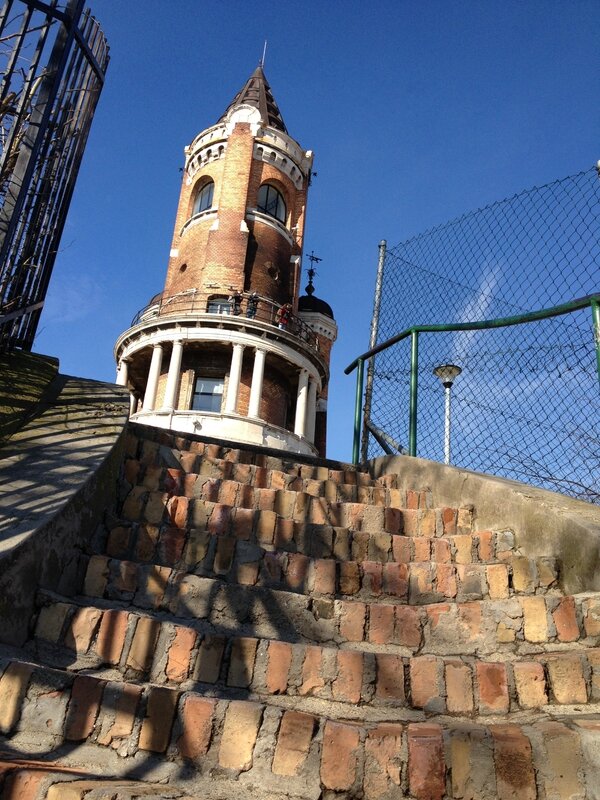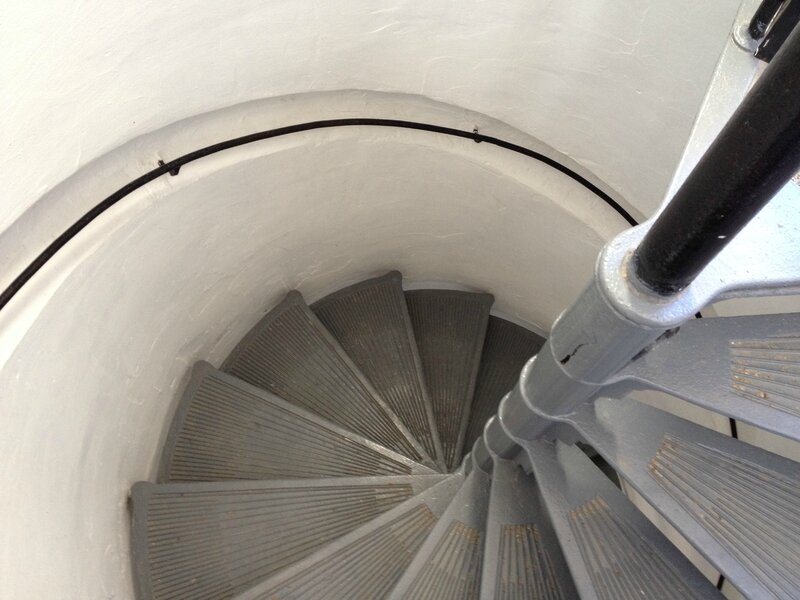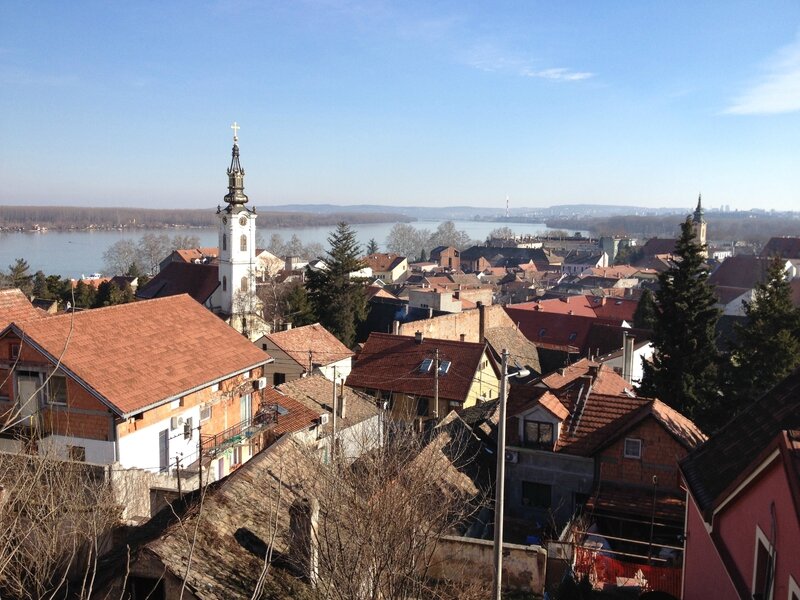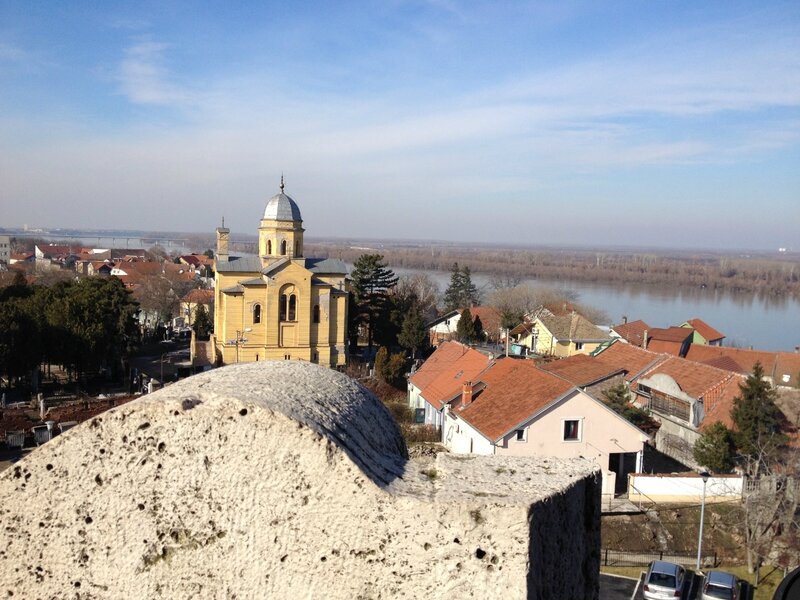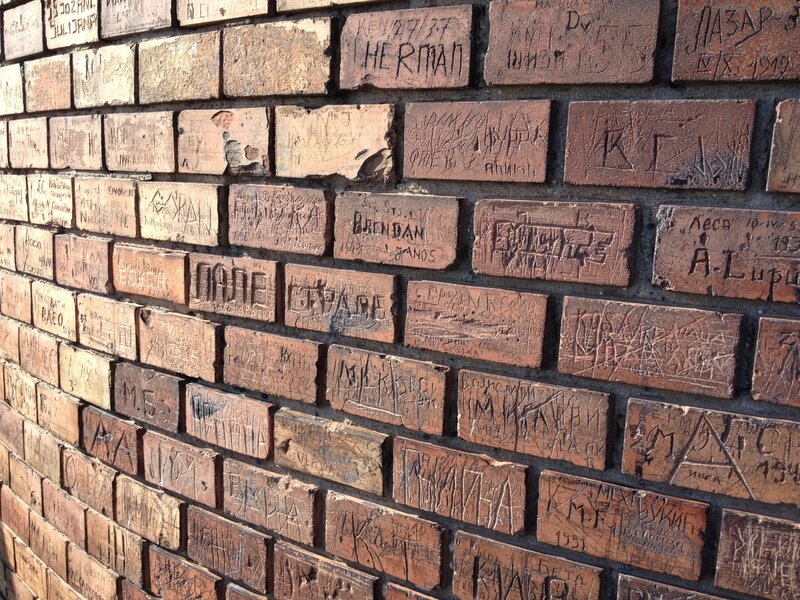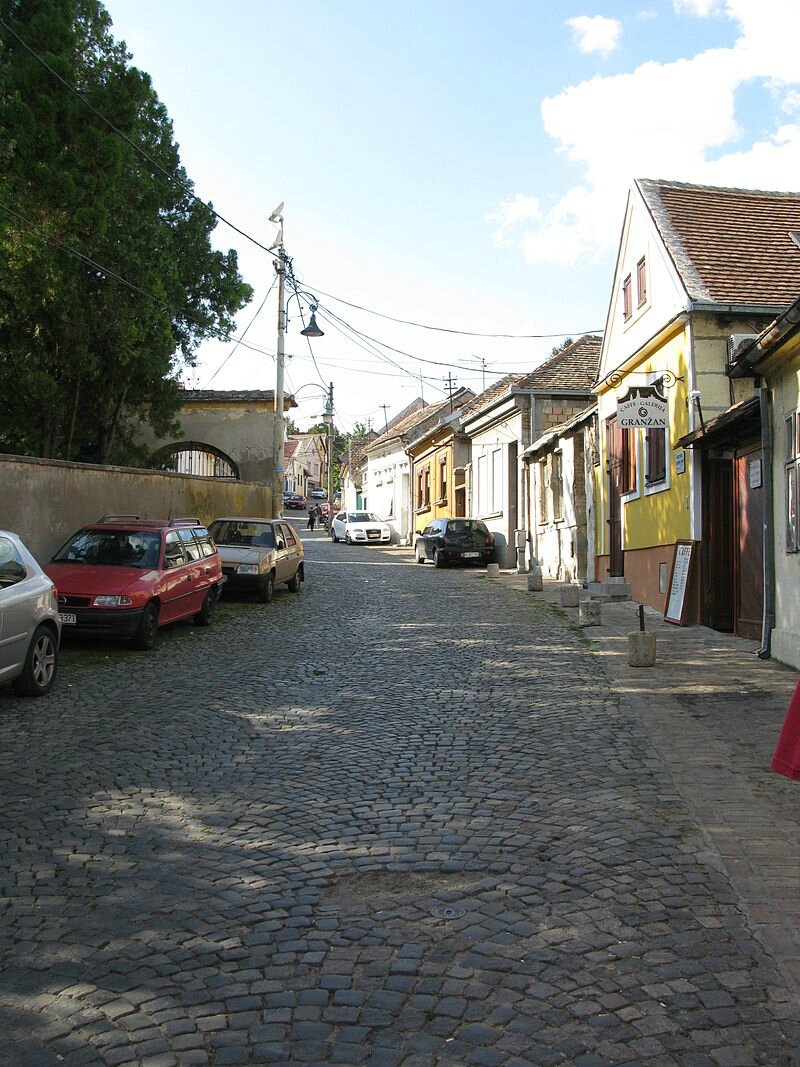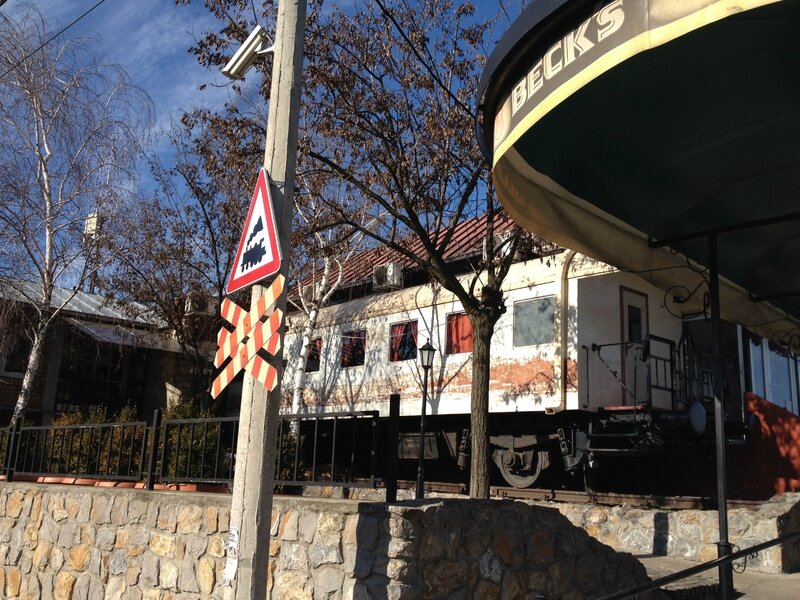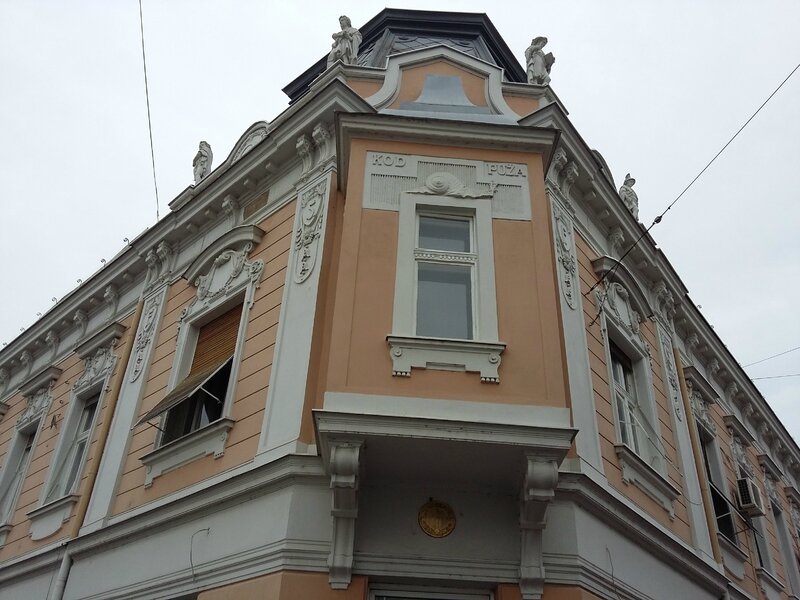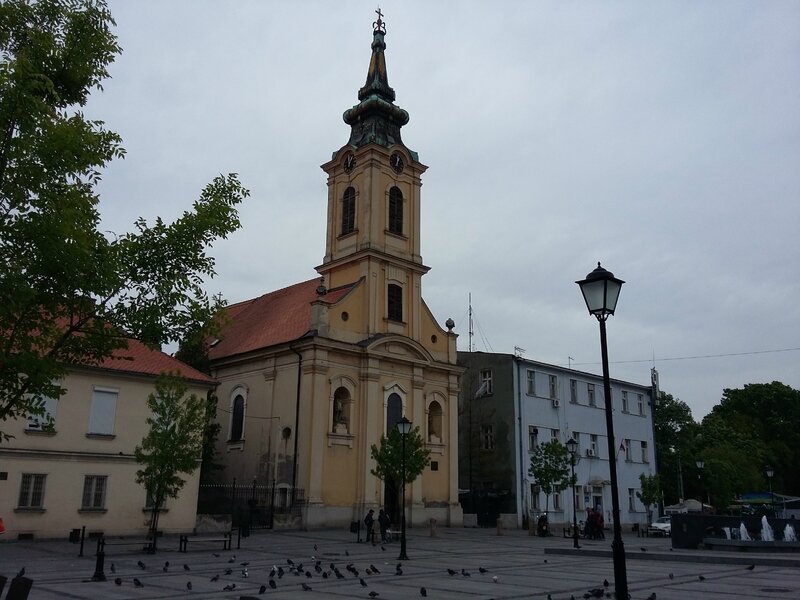 Kare : Dečanska 12 - 11000 Belgrade
Magasin de décoration pour la maison / Home decorating store
Adresse : 6 Kralja Petra - 11000 Belgrade
Plus vieux restaurant de Belgrade, construit en 1823. Le nom de ce restaurant changea plusieurs fois de nom au gré de ses propriétaires suuccessifs, jusqu'en 1892 où celui-ci pris le nom de "Kod Saborne crkve" ("A la cathédrale", à cause de la cathédrale Saborna située à proximité immédiate). Les autorités de l'église orthodoxe refusèrent l'usage de ce nom et le propriétaire le remplaça alors provisoirement par un point d'interrogation "?", ce nom sera finalement conservé... On y sert des plats traditionnels Serbes.
The oldest Belgrade restaurant, built in 1823. The name of the restaurant changed several times as its owners, till 1892 when it was called "kod Saborne crkve" ("at the cathedral", because Saborna cathedral church is located just near). Church authorities didn't allow the use of that name, the owner then replaced it with a question mark "?" as a temporary solution which has remained untill today... Traditional Serbian food is served.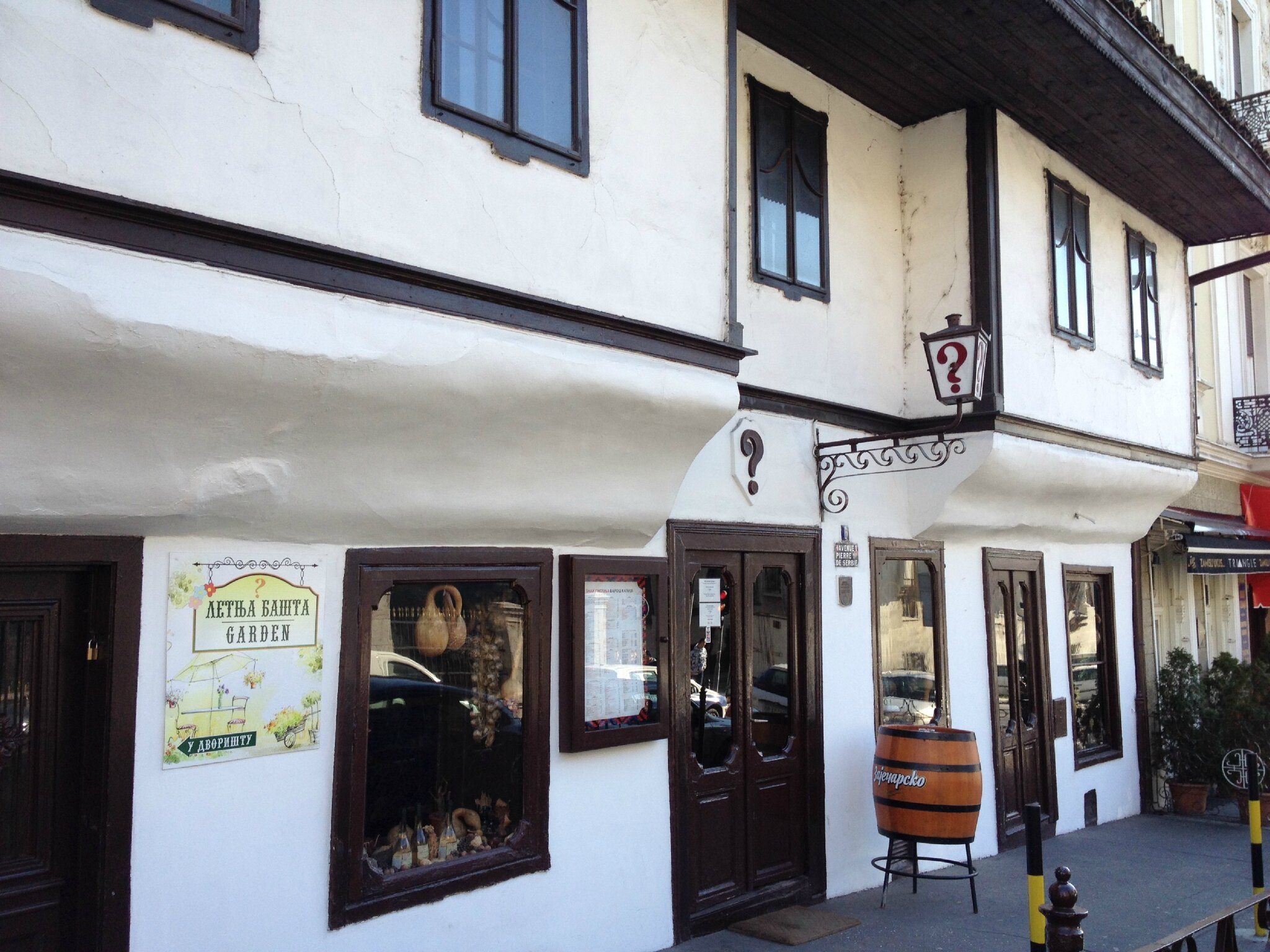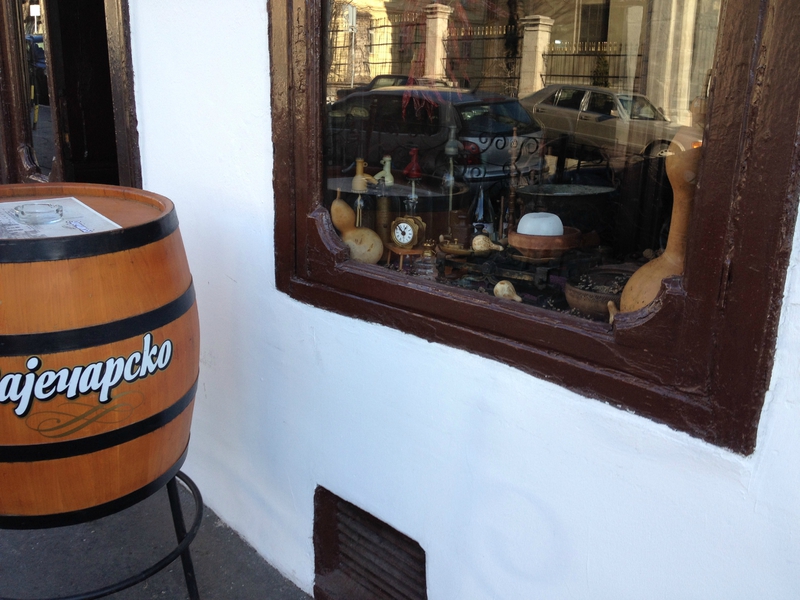 Restaurant "?" en 1965 / Question mark restaurant in 1965 :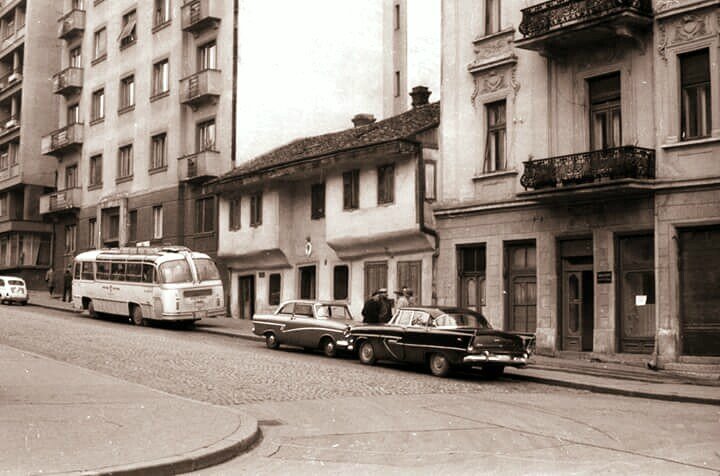 Comprend 2 musées, que vous pouvez visiter avec le même billet, situés à 2 adresses différentes / Includes 2 museums that you can visit with the same ticket.
Web site : http://www.muzejnt.rs/site/home

1/ Musée de la Société Médicale Serbe / Museum of the Serbian Medical Society
Le premier mai 1868, dans l'ancienne rue Vidinska (désormais rue George Washington), fût inauguré le bâtiment de l'hôpital du district et de la ville de Belgrade. Il fût construit sur la base de nombreux dons privés de la part des citoyens et sur un terrain offert par le Prince Mihajlo. L'édifice est un mélange d'arts romanesque, gothique et renaissance. Aujourd'hui, il est le siège de la Société Médicale Serbe et fait partie du musée des sciences et technologies de Belgrade.
On 1st of may 1868, in former Vindinska strett (now Džordža Vašingtona street), the building of the Belgrade city and district hospital was opened. It was built on the land donated by Prince Mihajlo while many citizens made their donations in money. The building is a mix of romanesque, gothic and and renaissance architecture. Today, it has a status of cultural monument, is the seat of the Serbian Medical Society, and is part of the Belgrade museum of science and technology.
Adresse/adress : Džordža Vašingtona, 11000 Beograd
Horaires d'ouverture/Opening hours : Mardi-dimanche/Tuesday-Sunday : 10.00 - 20.00
Entrée/Ticket price : 200 din.
Exposition : Médecine en Serbie à travers les siècles / Exhibition : Medical practice in Serbia through the centuries :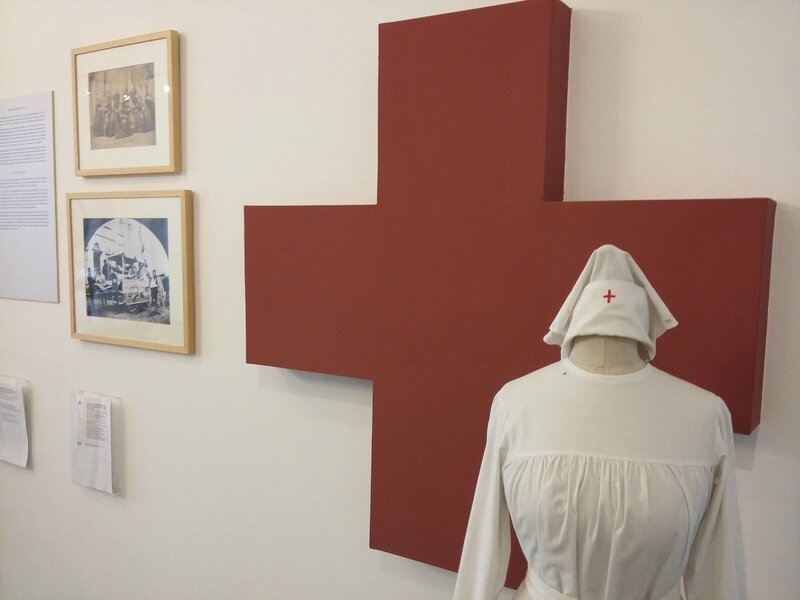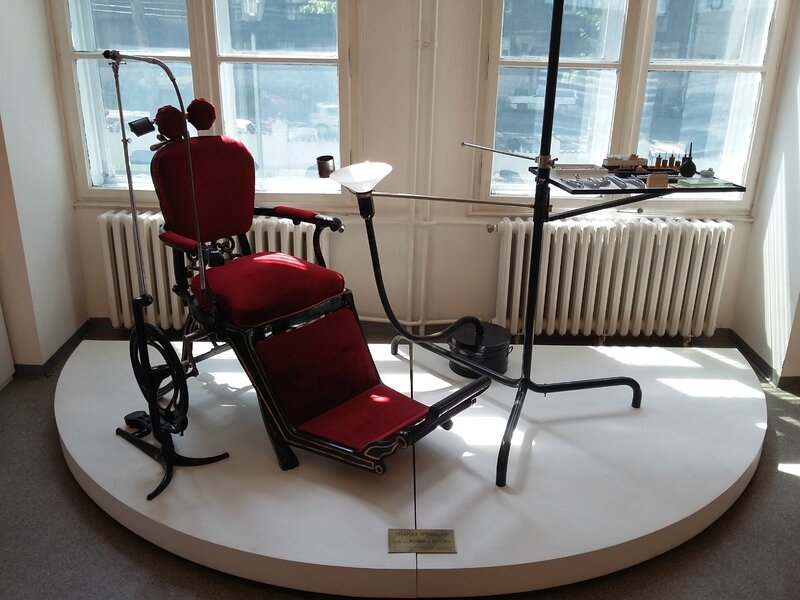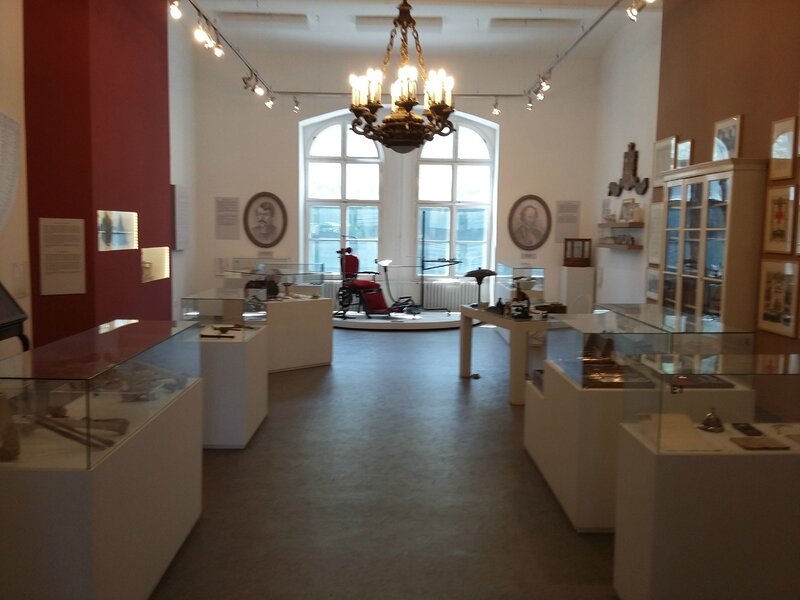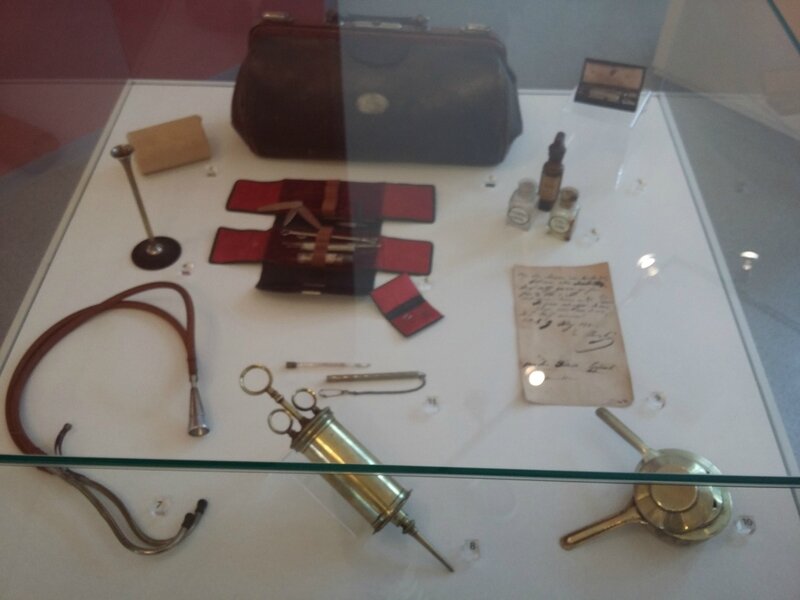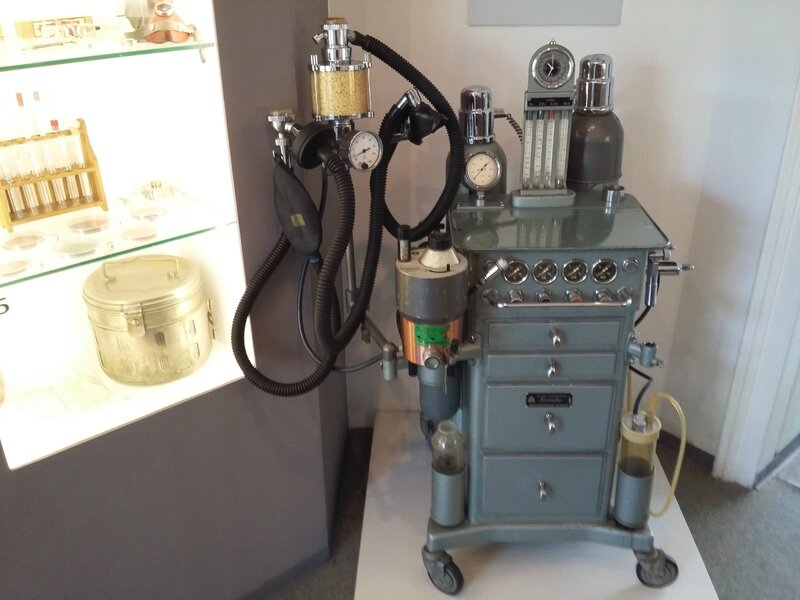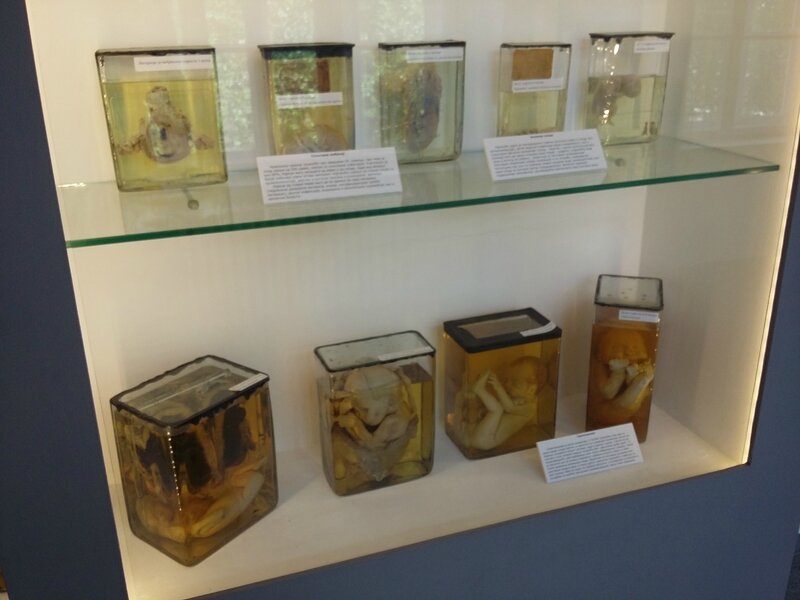 Stevan Milosavljević (1827-1879) : termina ses études de médecine à Paris en 1855, il fût le premier Serbie né en Serbie à devenir docteur en médecine :
Stevan Milosavljević (1827-1879) : completed studies of medicine in Paris in 1855, he was the first Serbian born in Serbia who became a doctor of medicine :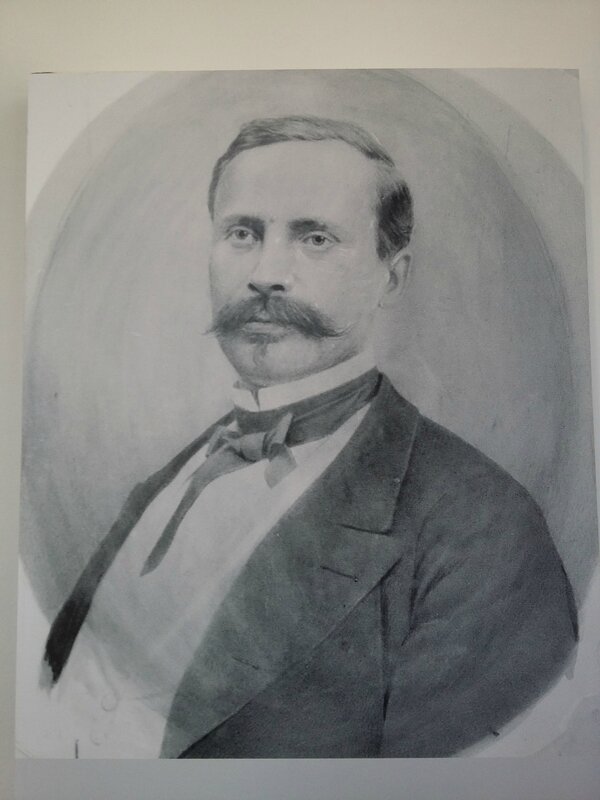 Draga Ljočić (1855-1926) : termina ses études de doctorat en médecine à la faculté de Zurich en1879. Elle fû la première femme Serbe, née en Serbie, à devenir docteur en médecine :
Draga Ljočić (1855-1926) : completed doctoral studies at the facuty od medicine in Zurich in 1879. She was the first Serbian woman, born in Serbia, who became a medical doctor :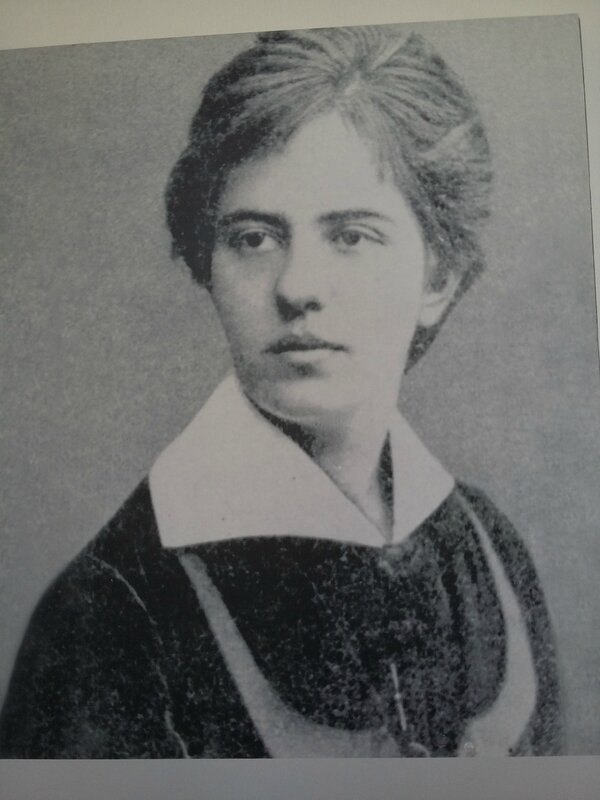 2/ Musée des Sciences et Techniques / Museum of Science and Technology
Adresse/adress : 51 Skender-Begova, 11000 Beograd
Horaires d'ouverture/Opening hours : Mardi-dimanche/Tuesday-Sunday : 10.00 - 20.00
Sur une surface de 2500 m2, exposition sur l'évolution des sciences et techniques au 20ème siècle / On a surface of 2500 m2, exhibition about the evolution of science and technologies through the 20th century.

Centrale thermique "Morava" / Thermal power plant "Morava" :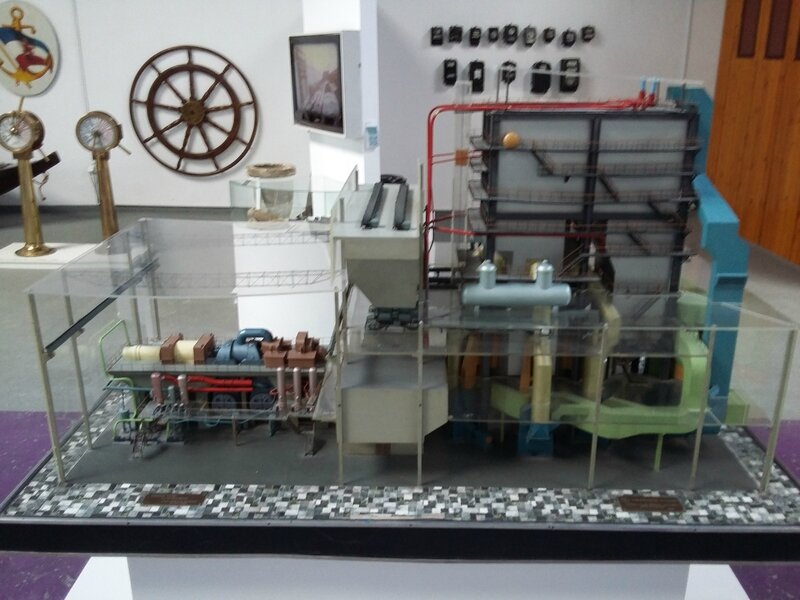 Microscope électronique Siemens / Electronic microscope ELMISKOP 101 (1960) :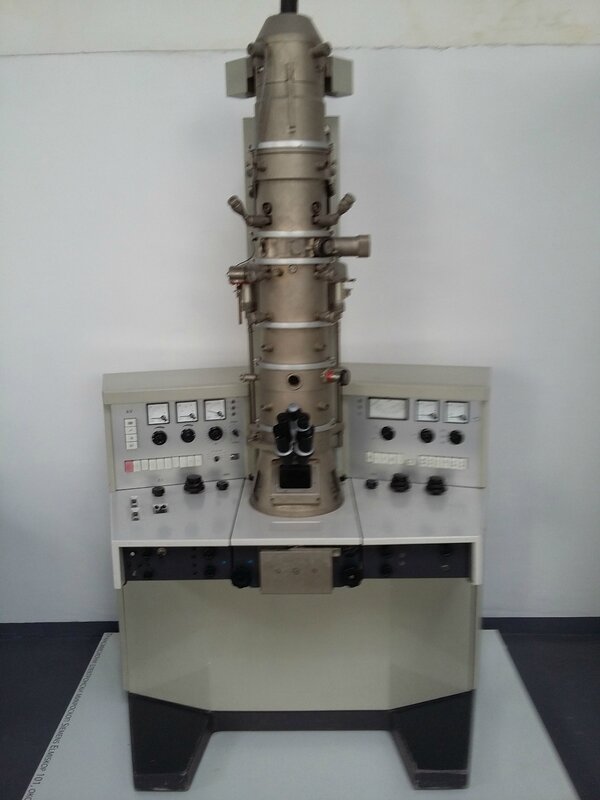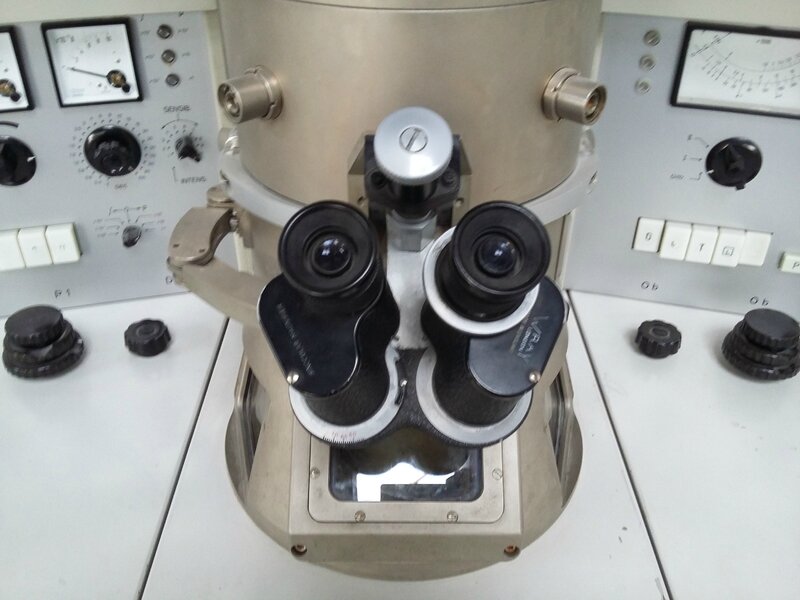 Pont d'impédance Muirhead / Impedance bridge Muirhead :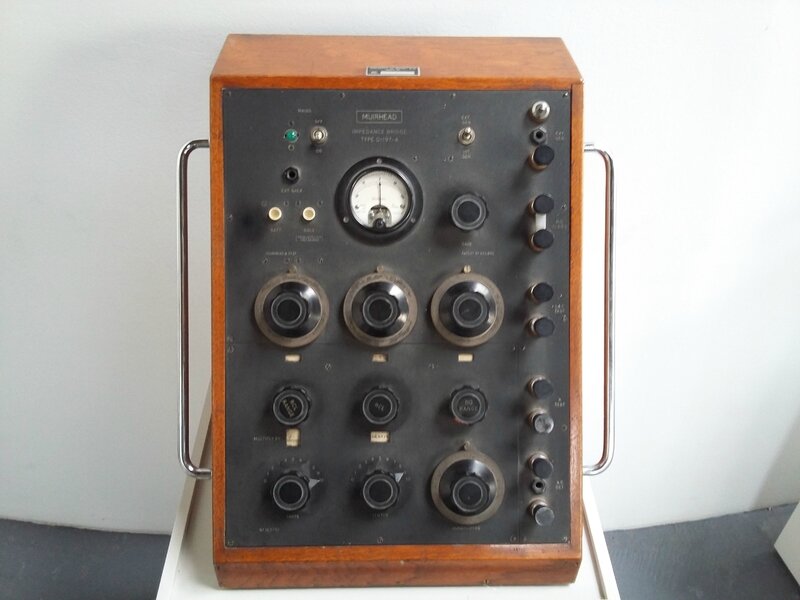 Ordinateurs personnels / Personal computers :
. ZX Spectrum (1982) - Commodore 64 (1982) - Atari 800 XL (1983) - Schneider CPC6128 (1984) - Portable computer IBM5155 (1984) - Macintosh Plus (1986)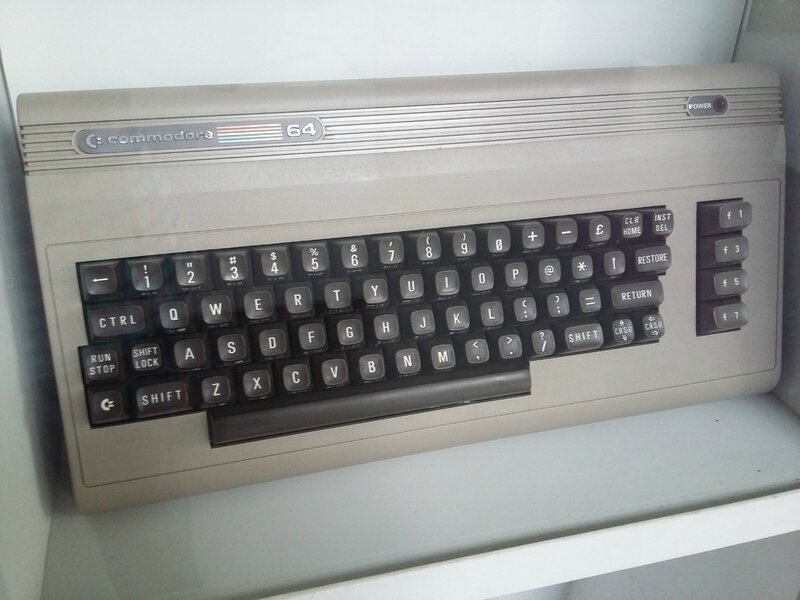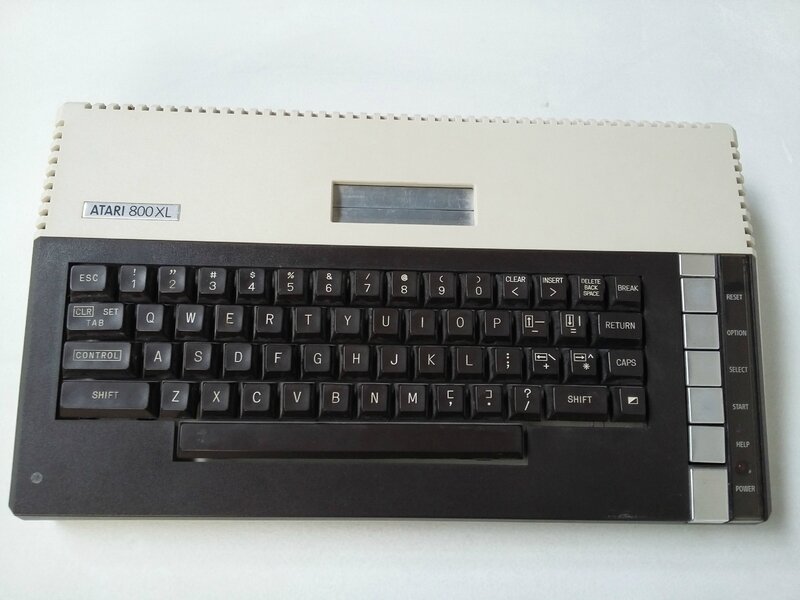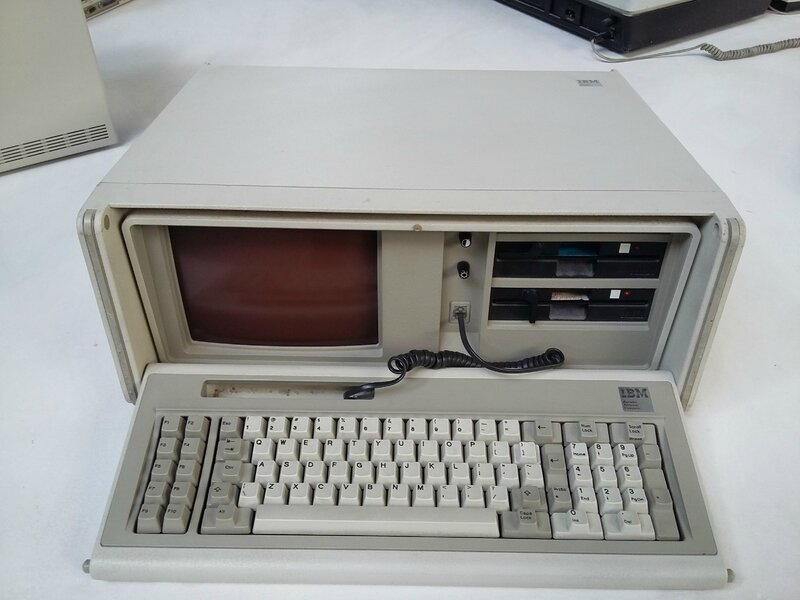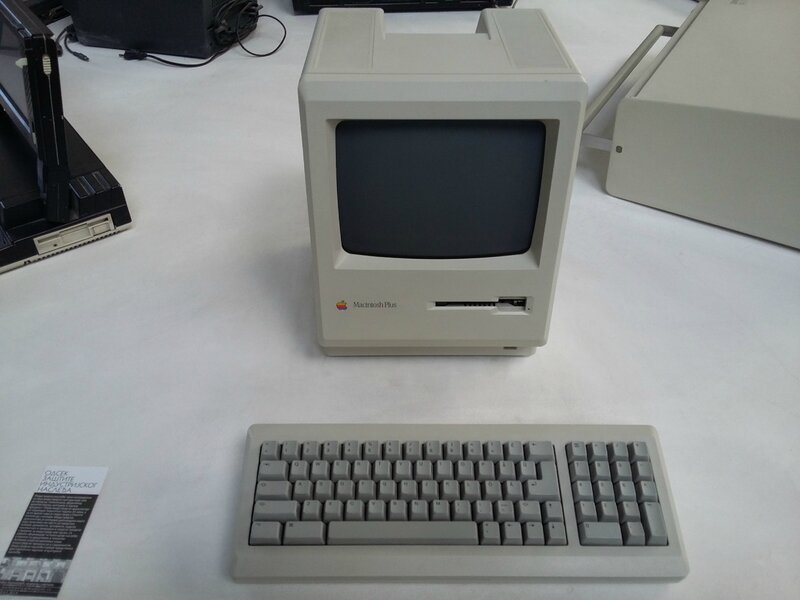 Aspirateur Electrolux (vers 1930) / Vacuum cleaner Electroux (around 1930) :
Cuisinière Siemens (1940) / Siemens stove (1940) :
Cocotte-minute RAPID (1950) / Pressure cooker RAPID (1950) :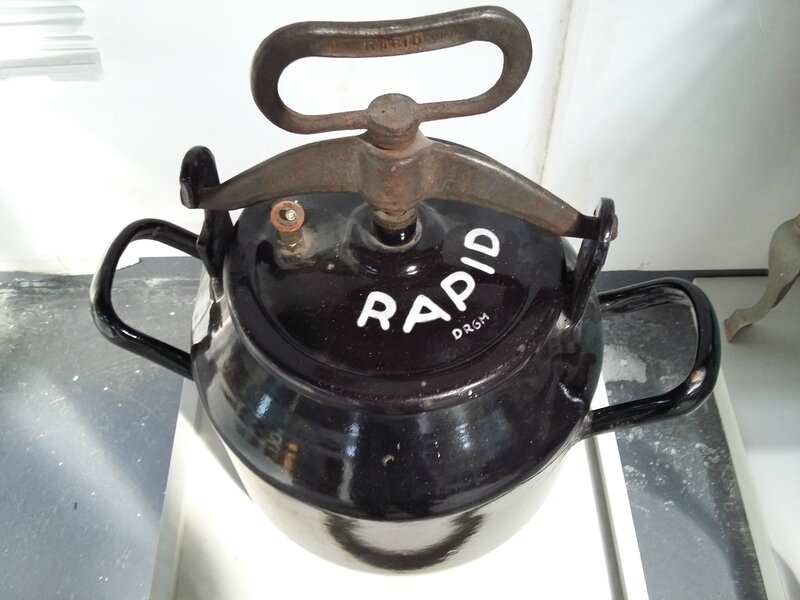 Cabinet de dentiste (début 20ème siècle) / Dentist office (begining of 20th century) :
Fer à friser électrique (1965) / Electric hair curler iron (1965) :
Cabine Photomaton Siemens & Halske (vers 1926) / Automatic photo device Photomaton Siemens & Halske (around 1926) :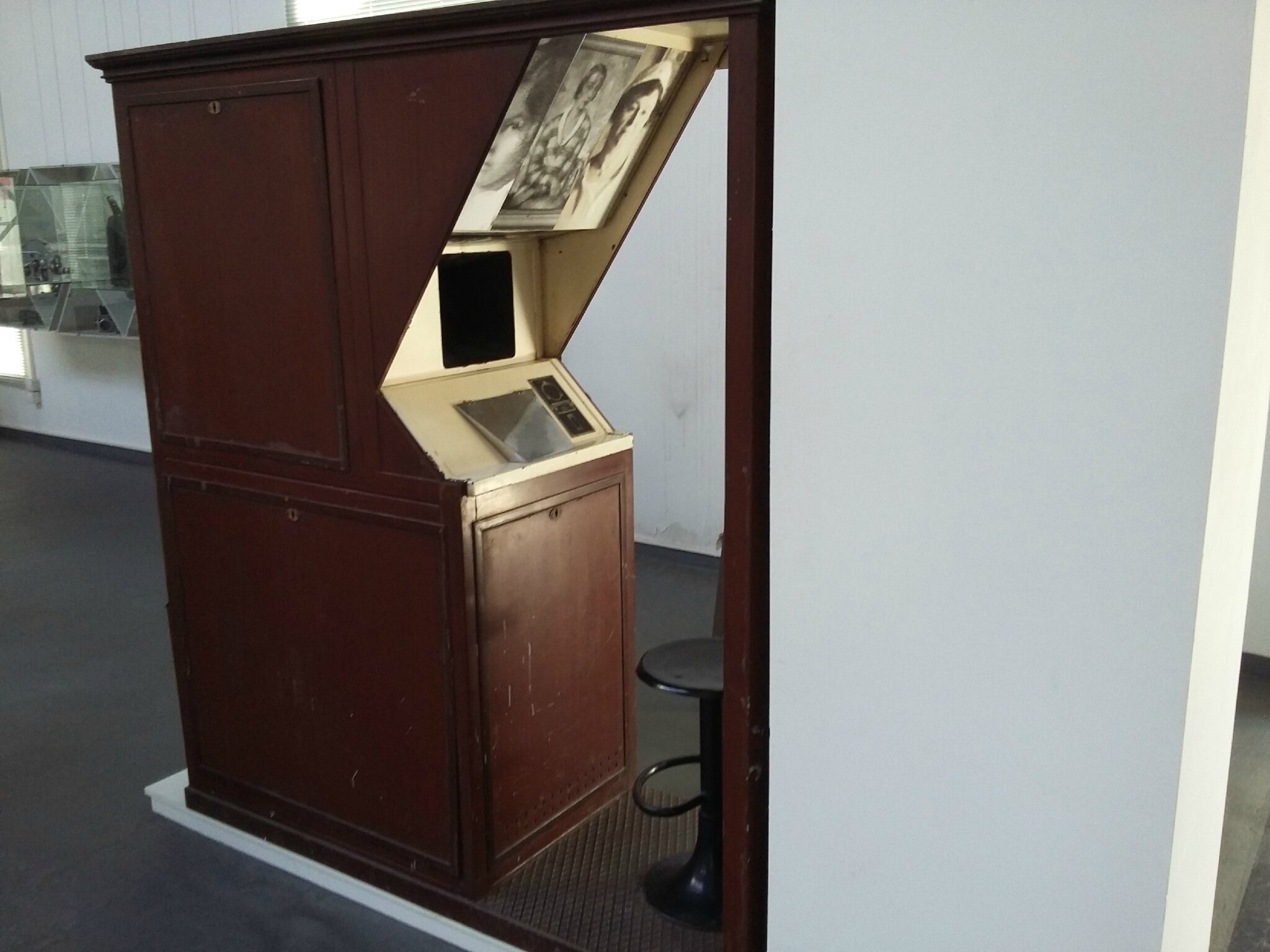 Et aussi / and also... :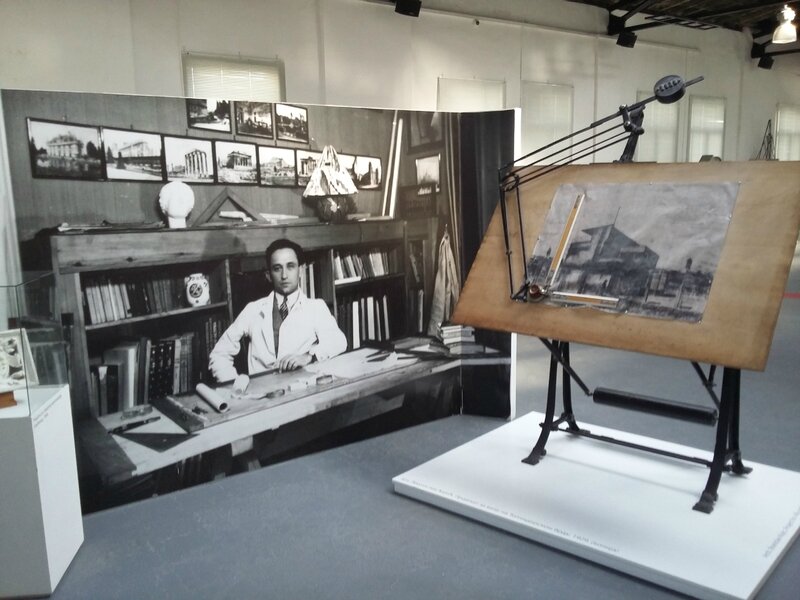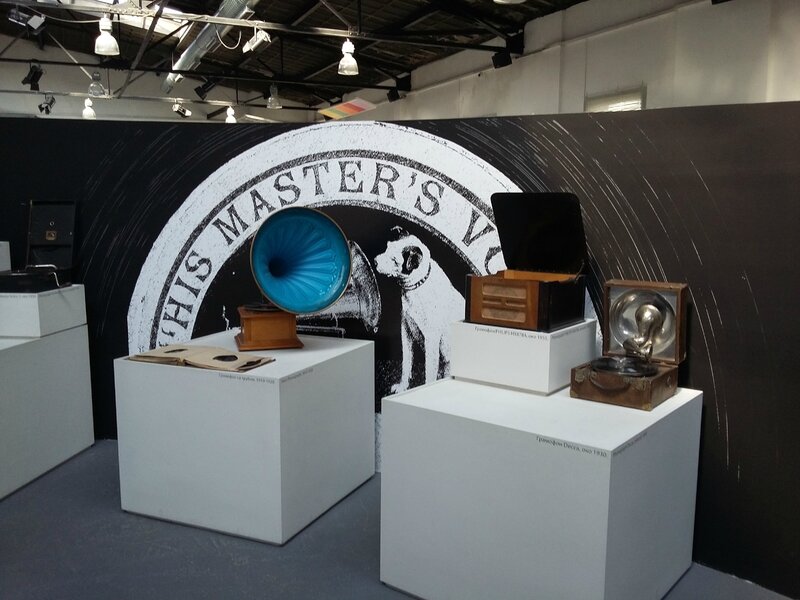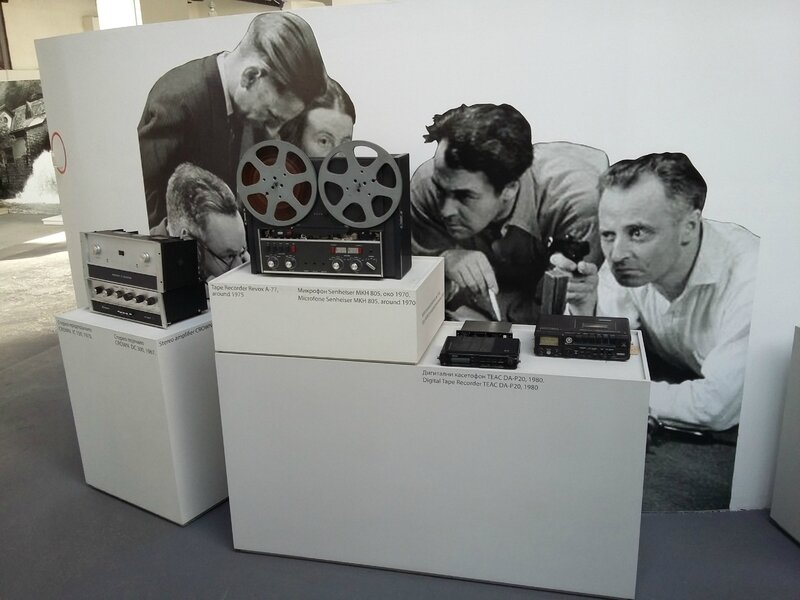 Limunana : eau, citron, citron vert, sucre de canne, glace / water, lemon, lime, sugar cane, ice
Tellement rafraîchissant !! / So refreshing !!
Lieu / place : Smokvica, Kralja Petra 73 - Beograd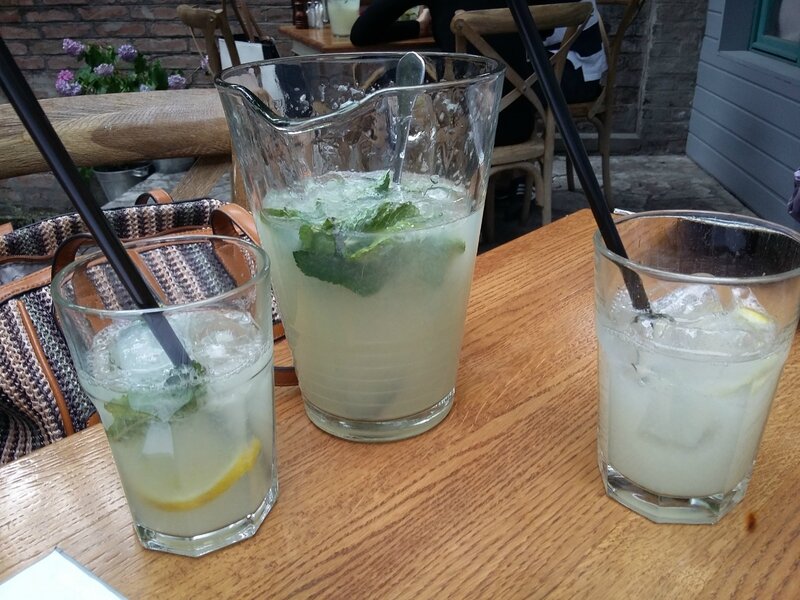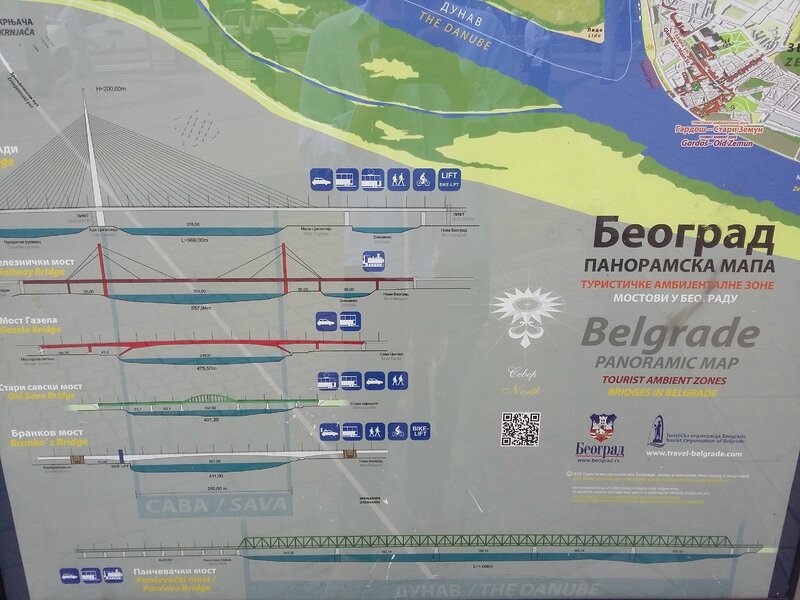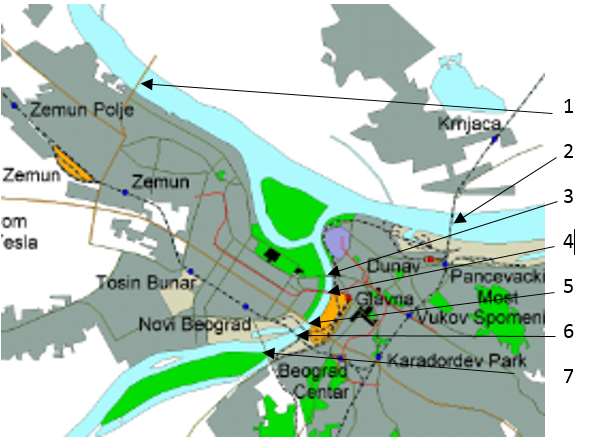 1. Pont Pupin (ou pont de l'amitié Sino-Serbe) / Pupin bridge / Pupinov most :
Lg : 1507 m Years of constr. : 2011-2014 River : Danube
2. Pont de Pančevo / Pančevo bridge / Pančevački most :
L : 1075 m Years of constr. : 1935, rebuilt 1946 River : Danube
3. Pont de Branko / Branko's bridge / Brankov most :
L : 450 m Years of constr. : 1957-1979 River : Sava
4. Ancien pont de la Save / Old Sava bridge / Stari Savski most :
L : 430 m Years of constr. : 1942 rebuilt 1984 & 2007 River : Sava
5. Pont de Gazela / Gazela bridge / Gazela :
L : 332 m Years of constr. : 1966-1970 River : Sava
6. Nouveau pont ferroviaire / New railway bridge / Novi železnički most :
L : 1928 m Years of constr. : 1976-1979 River : Sava
7. Pont d'Ada / Ada bridge / Ada most :
L : 996 m Years of constr. : 2008-2011 River : Sava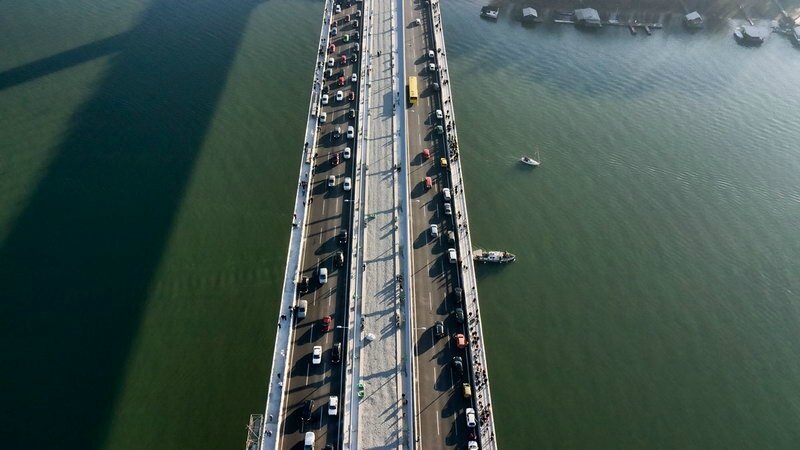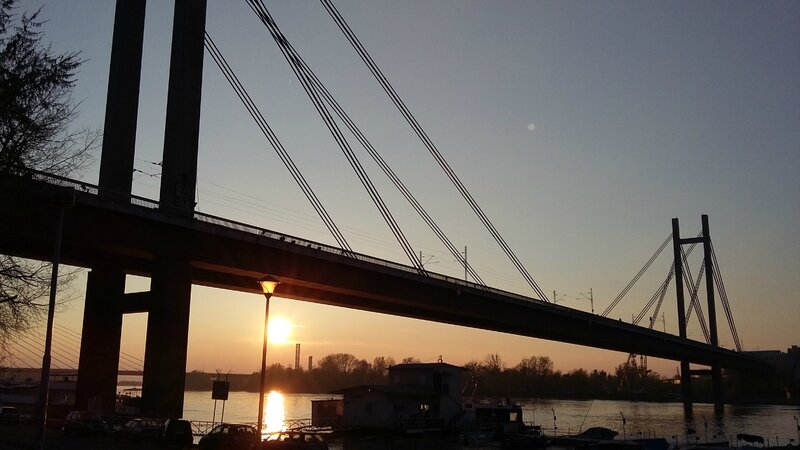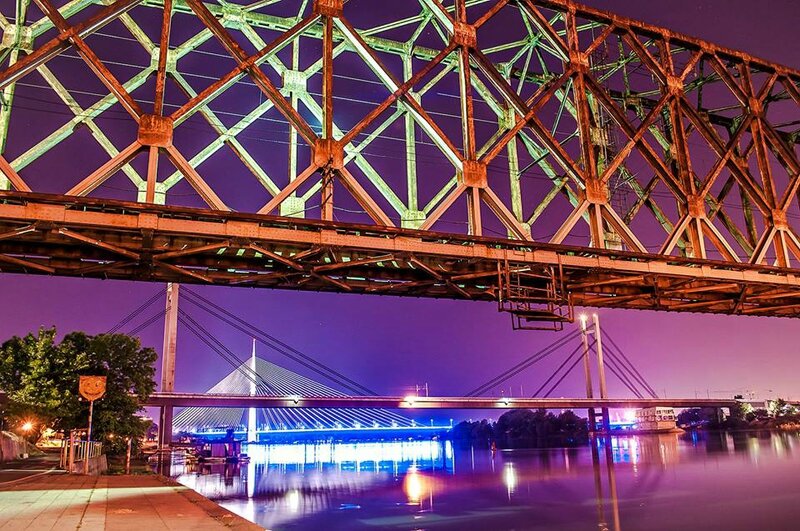 Situé sur l'avenue Roosevelt (Ruzvelta), le cimetière fût construit en 1886, il vaut le coup d'oeil. Il intègre pusieurs emplacements spécifiques, comme pour les tombes militaires, les tombes juives ou les citoyens méritants (poètes, écrivains, hommes politiques, compositeurs, sportifs célèbres...). Un cimetière militaire Français de combattants tombés sur le front d'Orient lors de la Premère Guerre Mondiale est également visibe à l'extremité ouest du cimetière, mais ouvert seulement pour les commémorations, 396 soldats y reposent.
Located in Roosevelt street (Ruzvelta), the cemetery was built in 1886, it is worth to visit. It includes several specific parts such as military graves, jewish graves and graves of distinguished citizens (famous politicians, writers, musicians, poets, sportsmen...). A french first world war military museum also takes place at the east end but is opened only for commemorations (396 French soldiers who died on the Salonica front are buried there).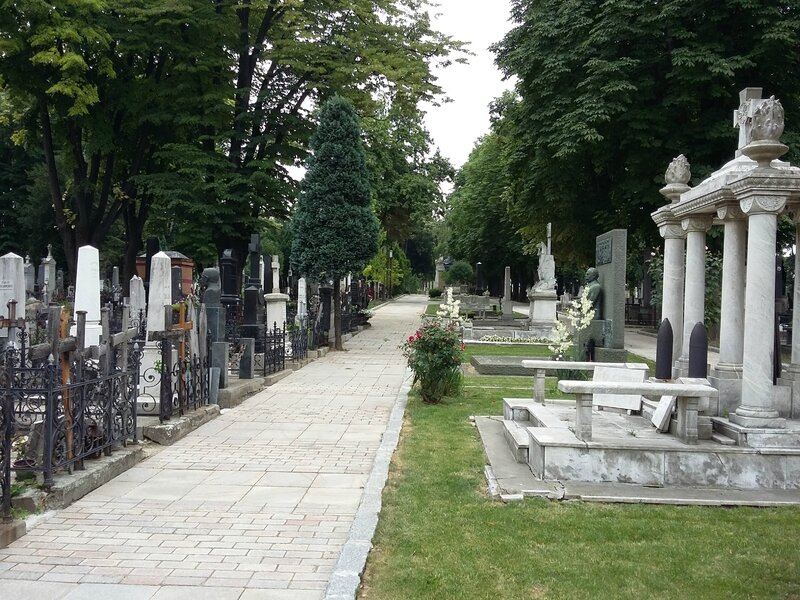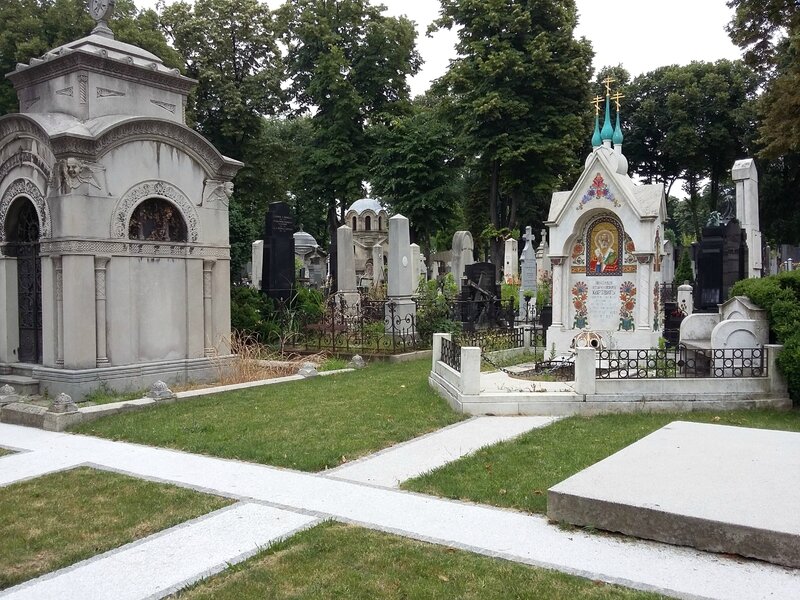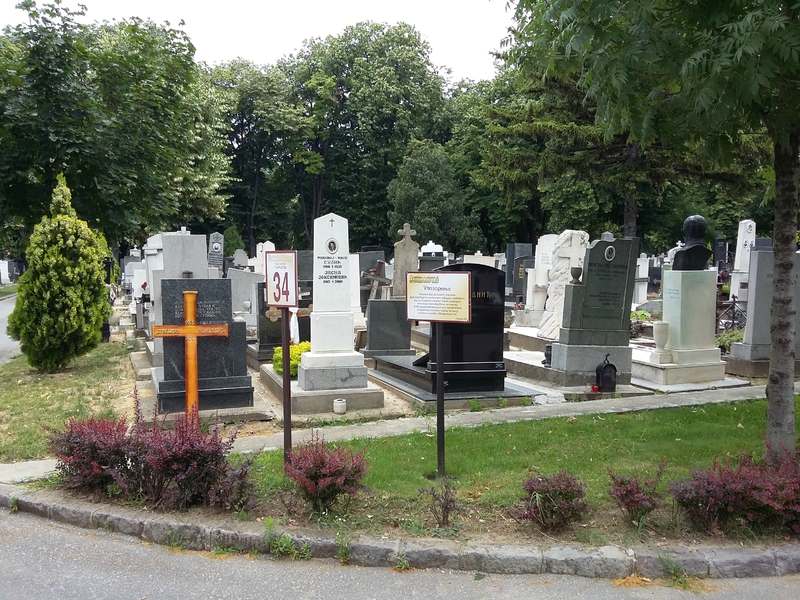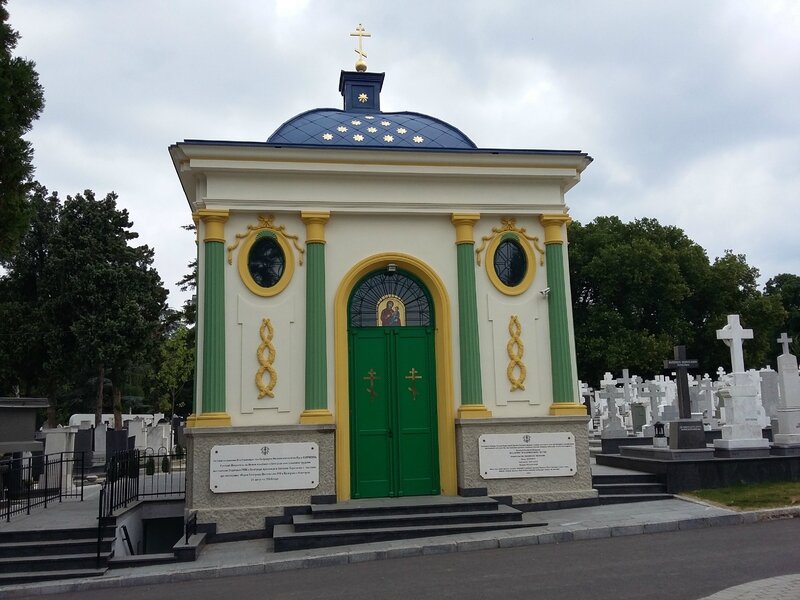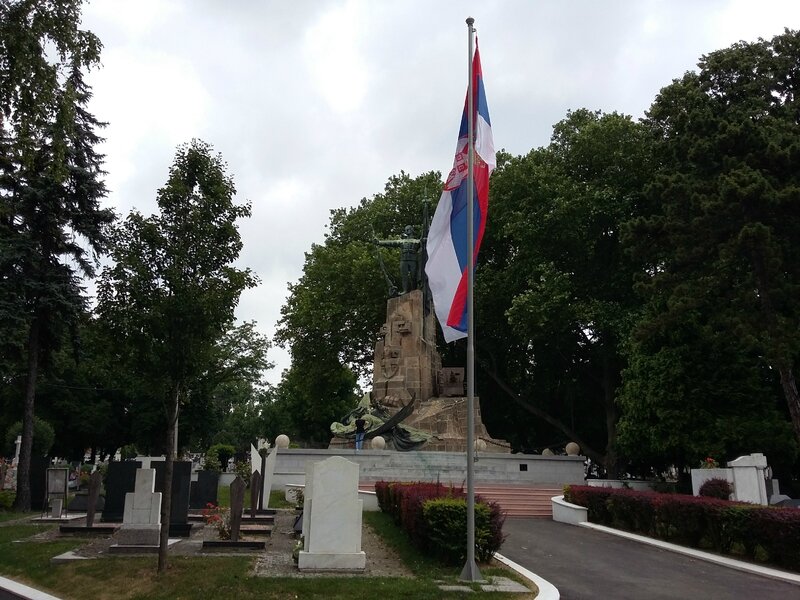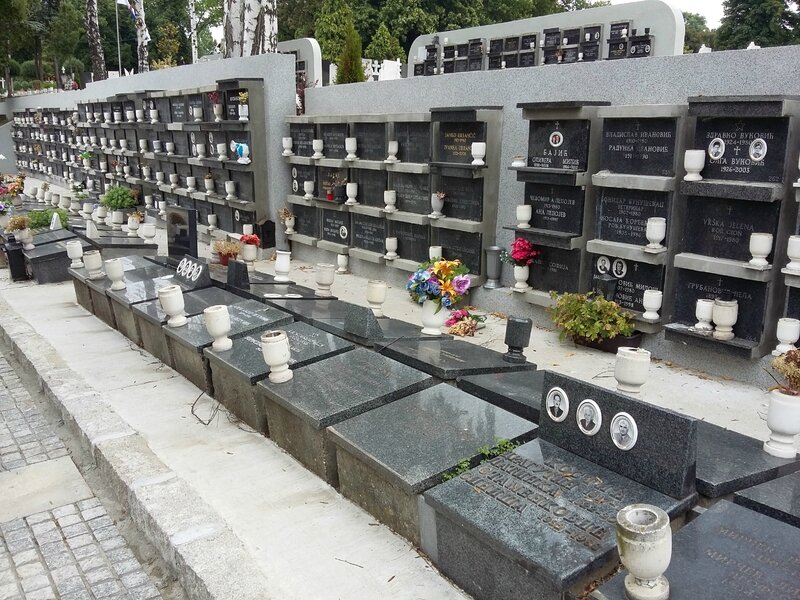 Eglise Saint Nicolas (1893) / Saint Nicholas church (1893) :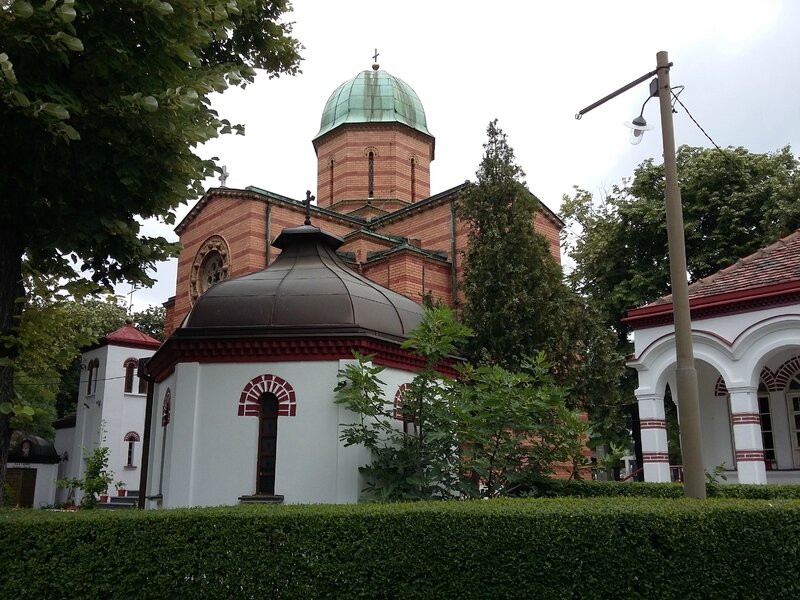 Tombes des citoyens méritants / Graves of distinguished citizens :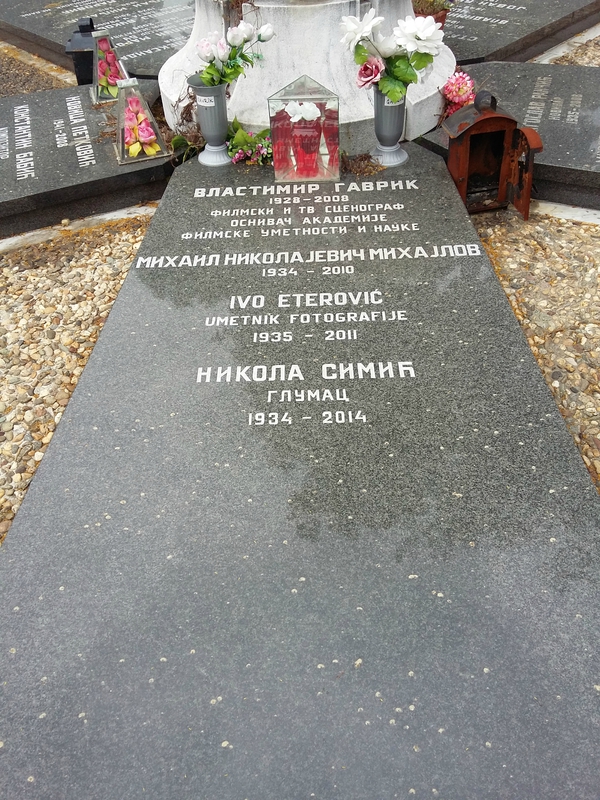 Cimetière Militaire Français / French military cemetery :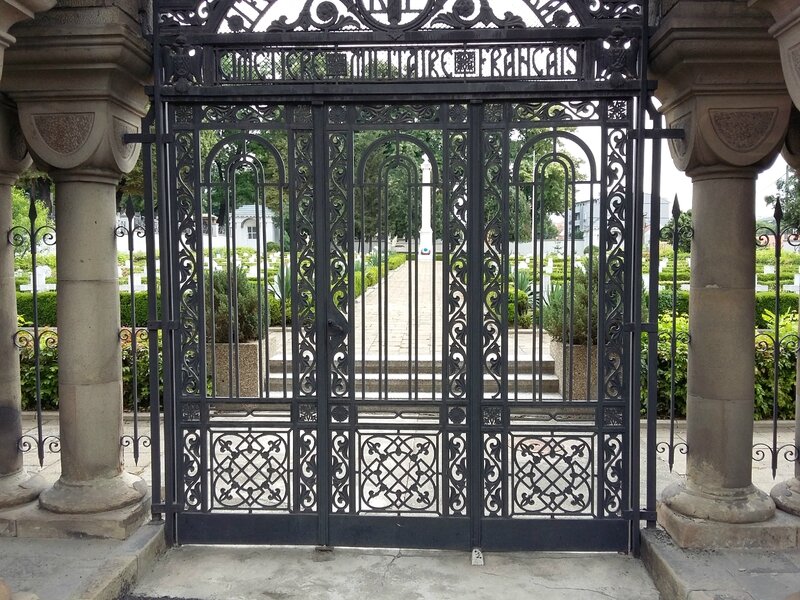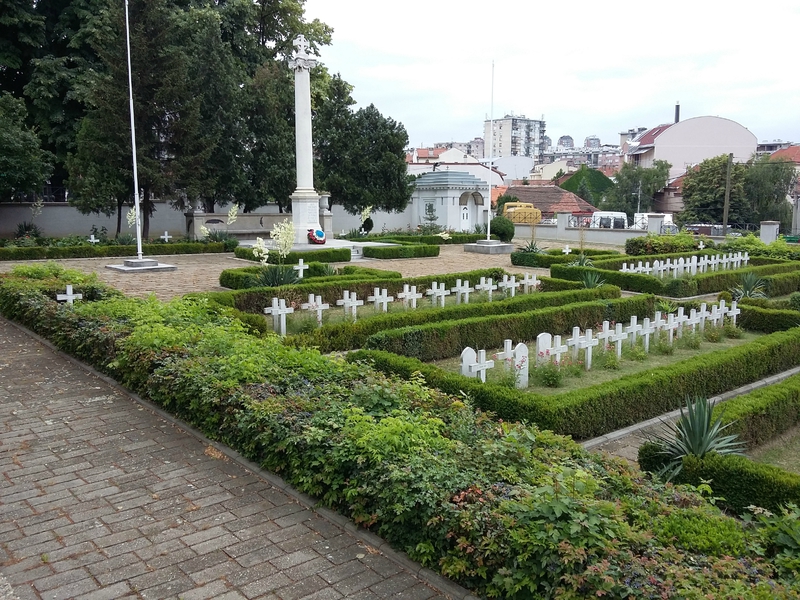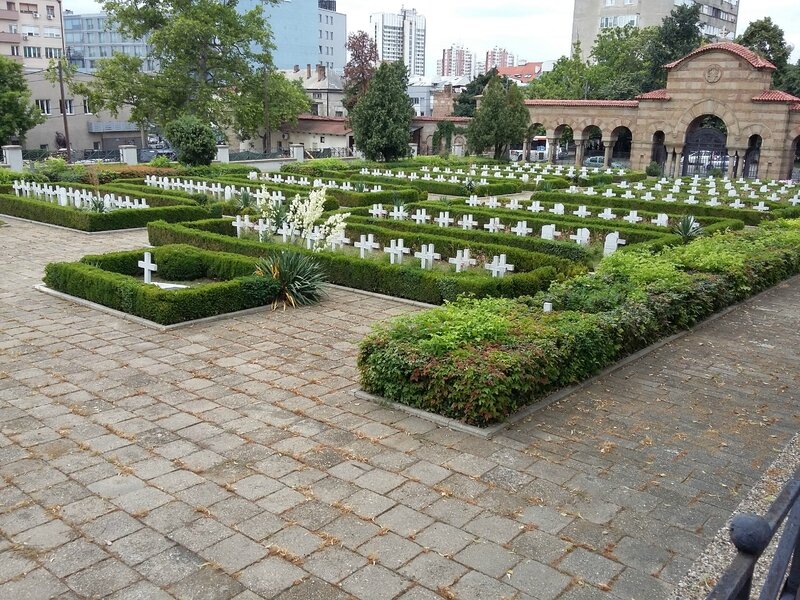 Adresse : Majke Jevrosime 13 - Belgrade
Horaires d'ouverture :
Du lundi au vendredi : 10.00 à 15.00
Premier samedi de chaque mois : 11.00 à 19.00
Sinon, fermé les samedis et dimanches
Adress : Majke Jevrosime 13 - Belgrade
Opening hours :
Weekdays: 10 a.m. to 3 p.m.
First Saturdays of the month: 11 a.m. to 7 p.m.
Closed on Saturdays (if not the first of the month) and Sundays
Vue depuis la rue Palmoticeva / View from Palmoticeva street :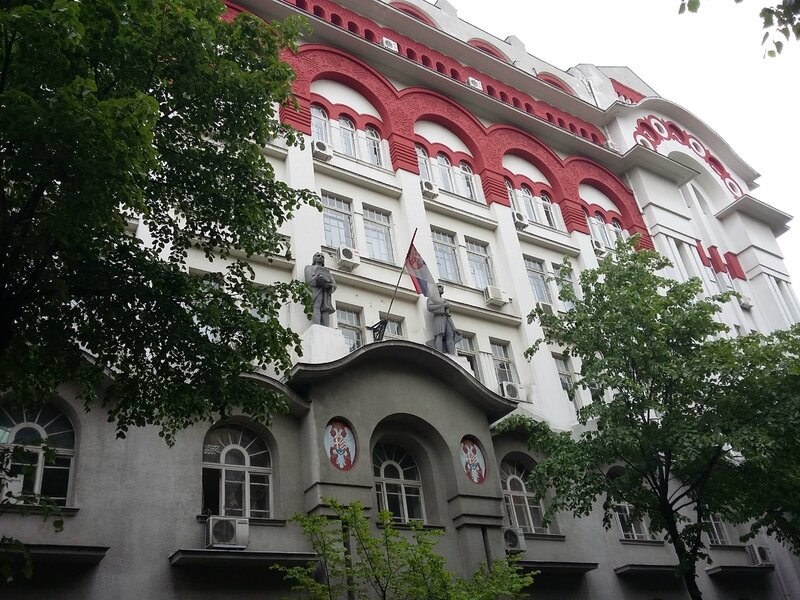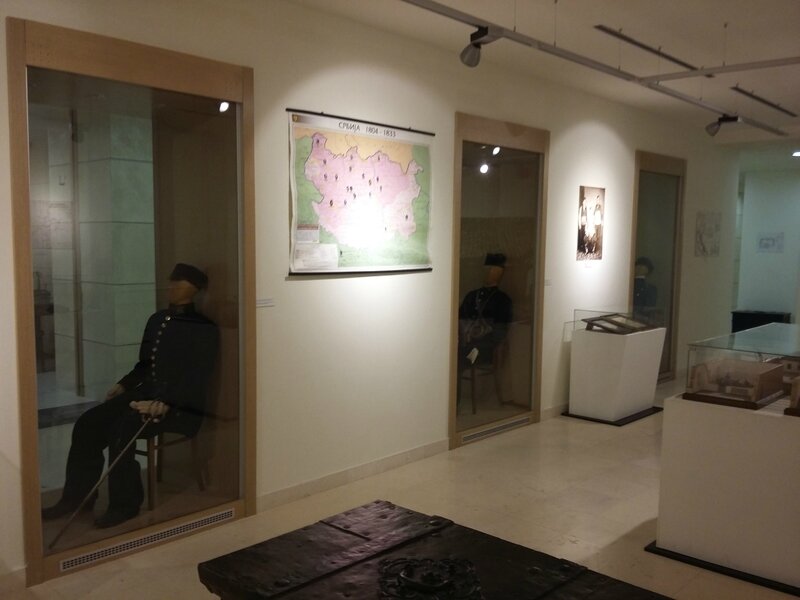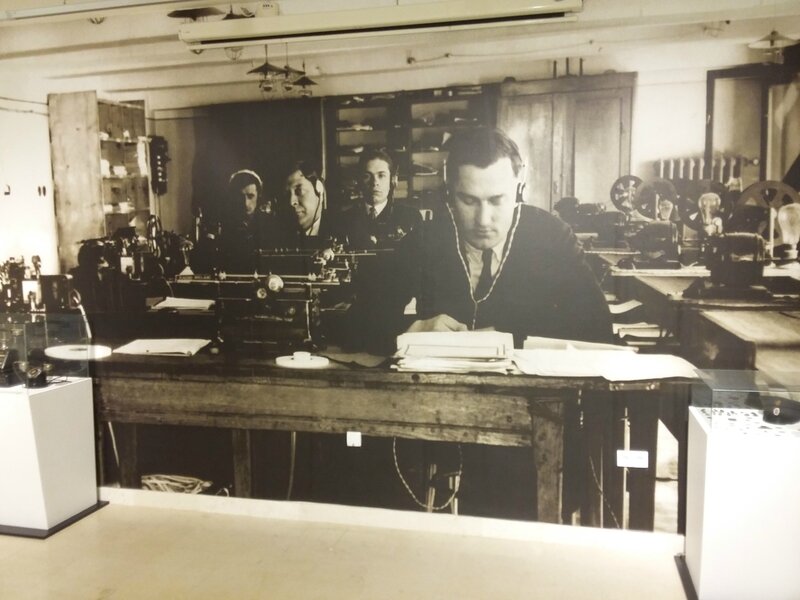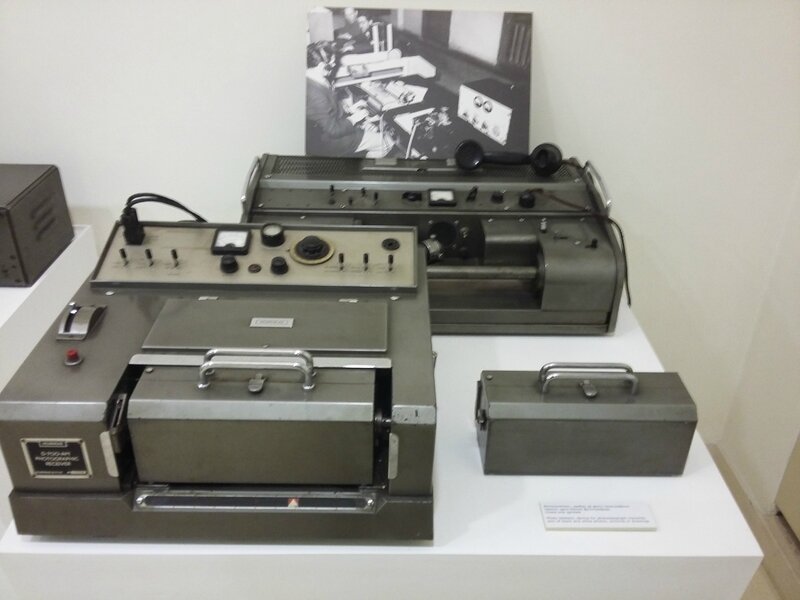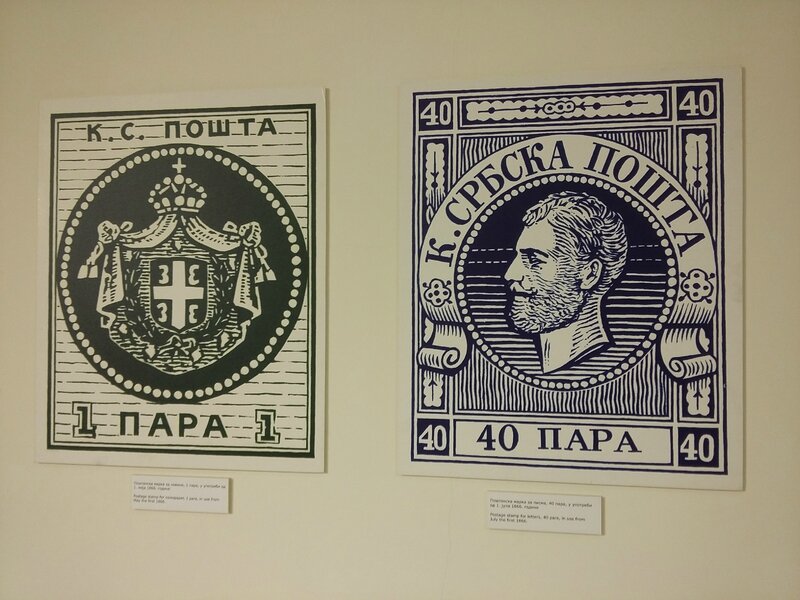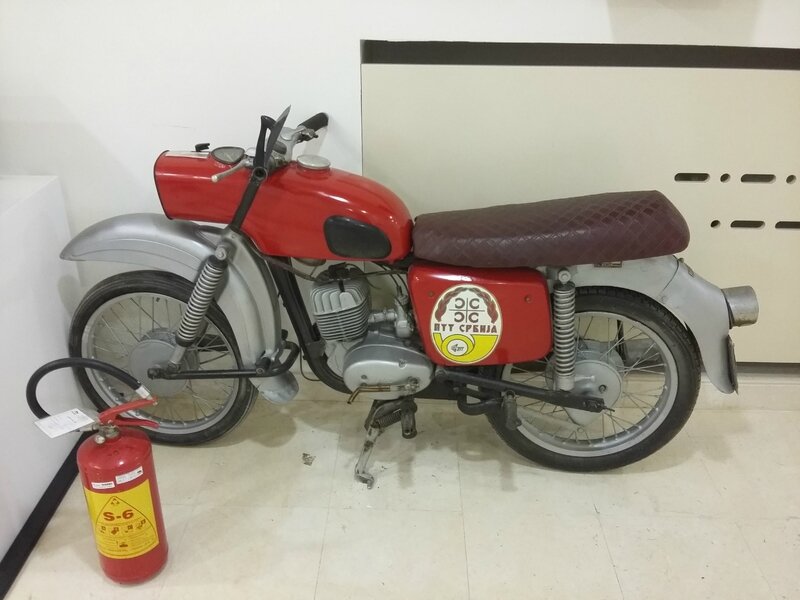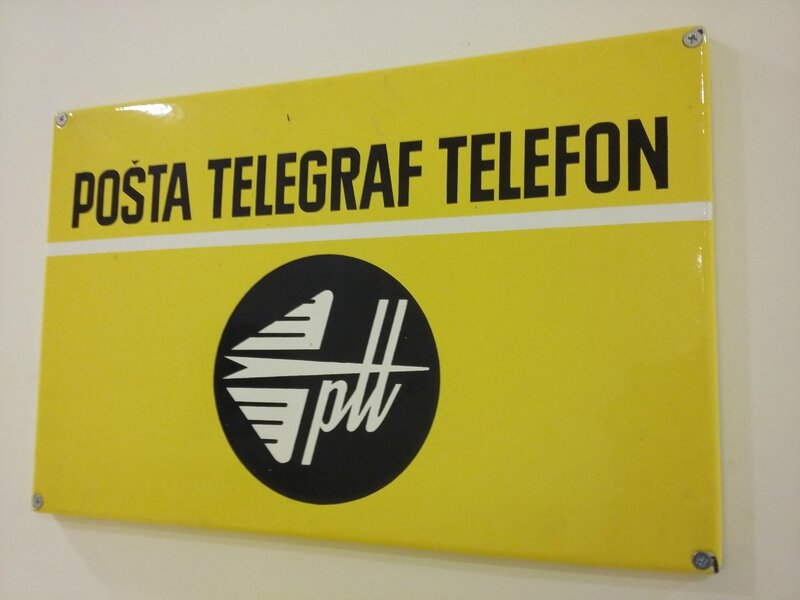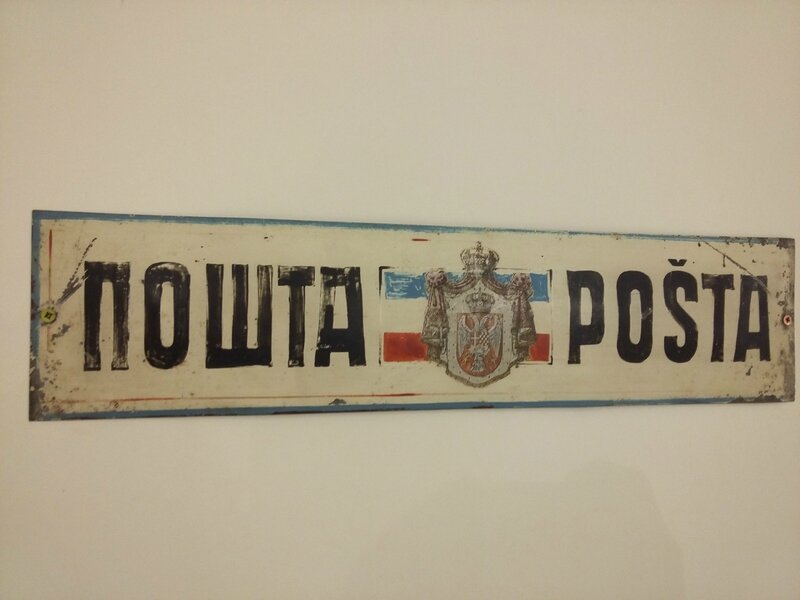 Cabine téléphonique, à Belgrade, dans les années 60 / Phone booth, Belgrade, in the 60's :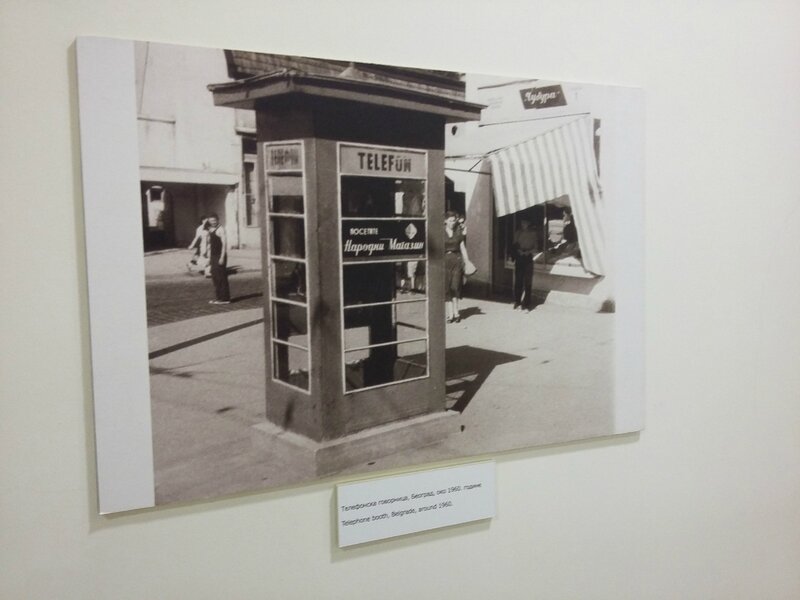 Buste de Nikola Tesla (par M. Lukić) / Nikola Tesla bust (by M. Lukić) :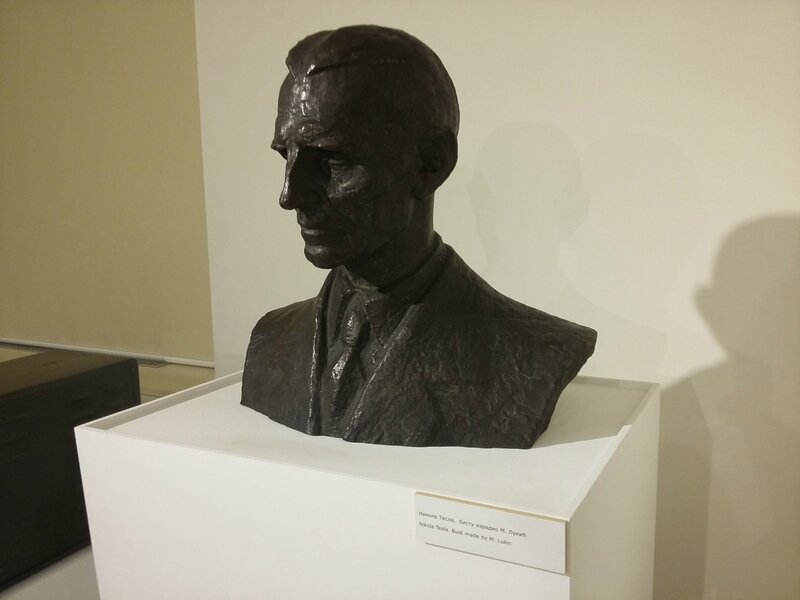 Standard téléphonique "Pupin", 1958 / Telephone exchange "Pupin", 1958 :
Tampons postaux / Post seals :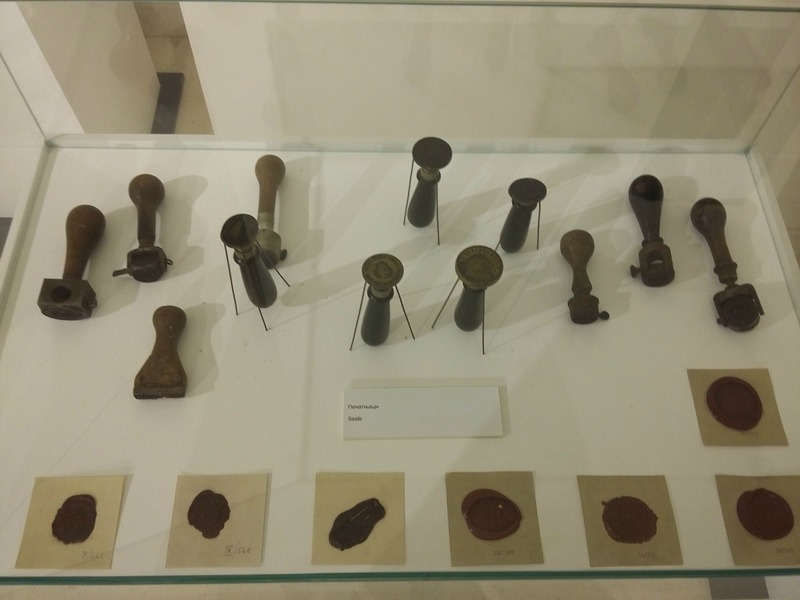 Signatures de la Conférence de Paix de Paris, 1919 / Paris Peace Conference signatures, 1919 :
Central téléphonique à induction qui a servi à transmettre la nouvelle de l'assassinat de François-Ferdinand, 28 juin 1914 / Induction exchange from Sarajevo which reported news about assassination of Franz-Ferdinand, 28 june 1914 :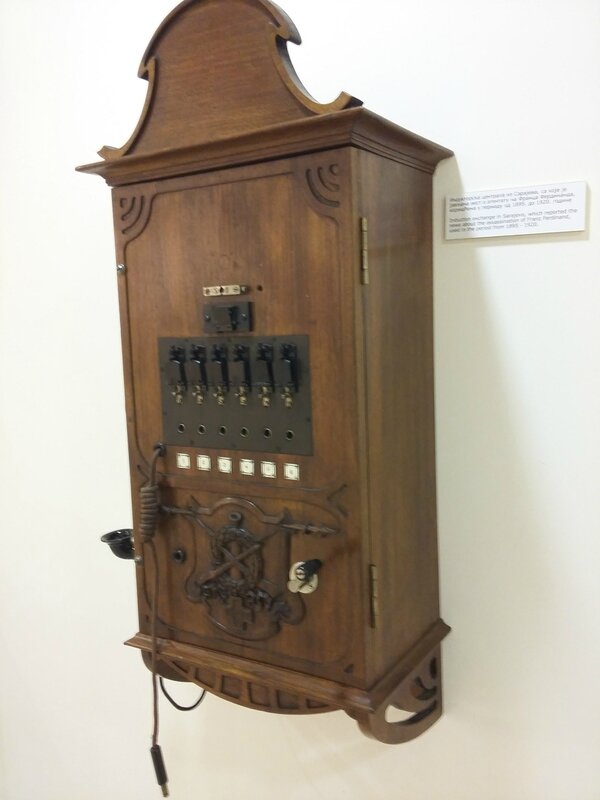 La tour de télécommunication d'Avala / The Avala telecommunication tower :
Marché aux puces de Belgrade : chaque week-end à l'hotel Slavija de Belgrade, de 10.00 à 16.00. Vieux meubles, pièces de monnaie, timbres, montres, broderies etc...Prix de l'entrée : 100 dinars (moins de 1 euro)
Belgrade's flea market : every weekend at the Slavija hotel, from 10 am till 4 pm. Old furniture, coins, stamps, watches, embroidery etc...Ticket price : 100 dinars (less than 1 euro)