Address : 17, Svetogorska Street; 11000 Belgrade
La maison de Jevrem Grujić, homme politique Serbe célèbre du milieu du XIXème siècle, fût construite en 1896. C'est un mélange de styles néo-classique, baroque et néo-renaissance. La maison de Grujić comporte des oeuvres d'arts et autres objets précieux (sculptures, armes à feu...), rassemblés par les membres de la famille Grujić au cours des XVIIIème et XIXème siècles.
The House of Jevrem Grujić, famous Serbian politician from the middle of the 19th century, was built in 1896. It is a mix of neoclassical, baroque and neo-renaissance styles. The house includes a number of precious objects (paintings, sculptures, firearms...) that members of the Grujić family collected during the 18th and the 19th century.
Heures d'ouverture :
Les jeudi et vendredi de 15:00 à 20:00
Les samedi et dimanche de 11:00 à 16:00
Opening times:
Thursday and Friday from 3.00 pm until 8.00 pm

Saturday and Sunday from 11.00 am until 4.00 pm

http://en.domjevremagrujica.com/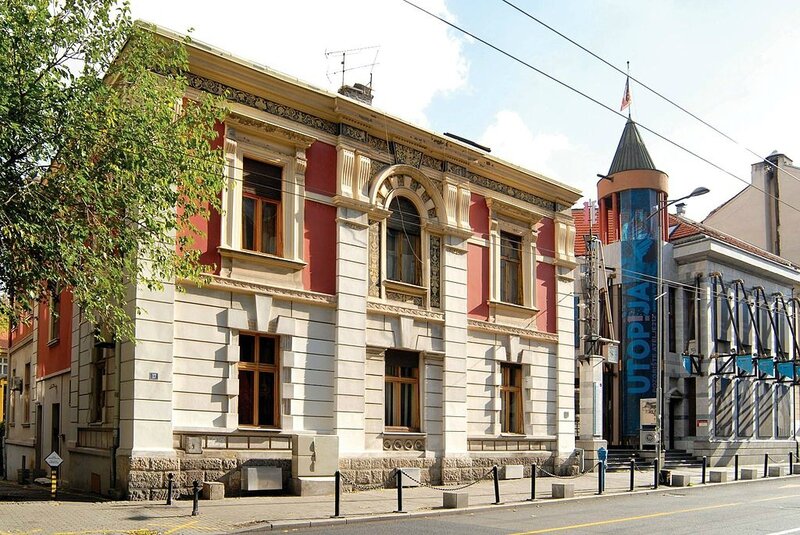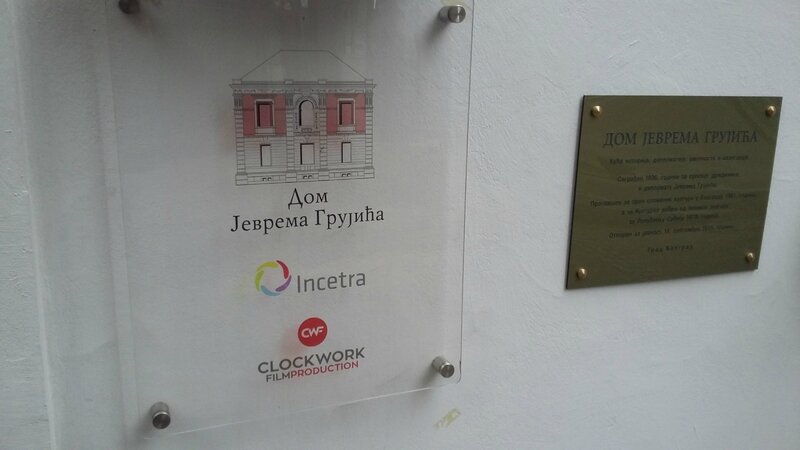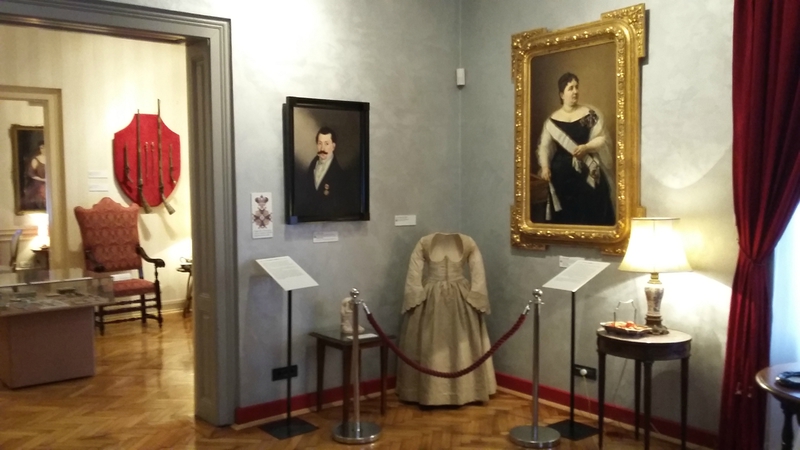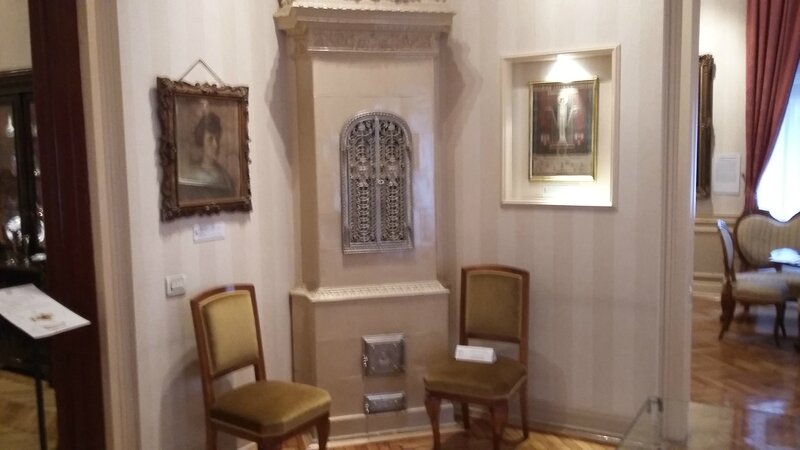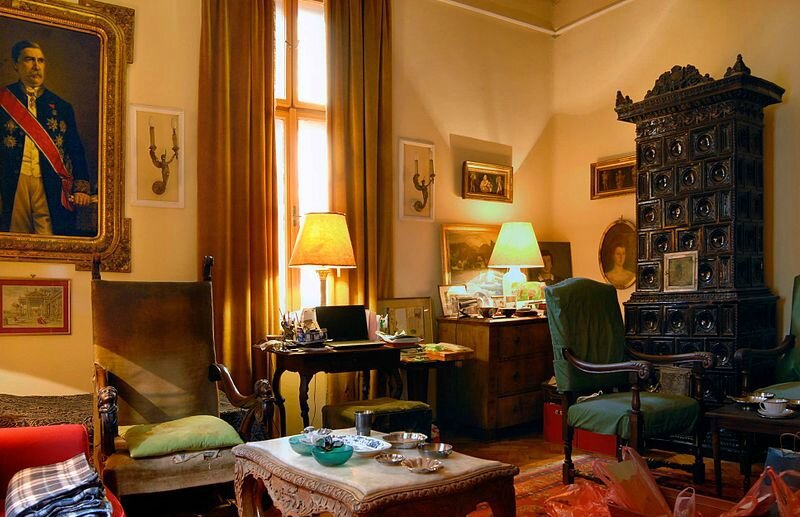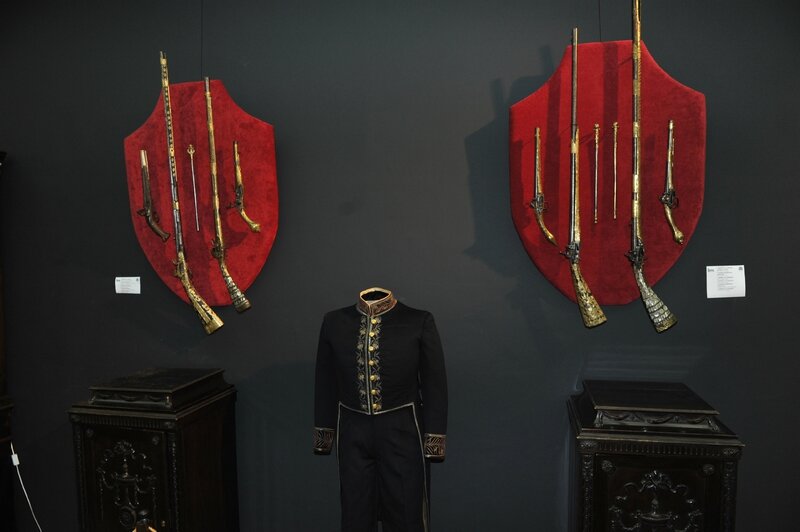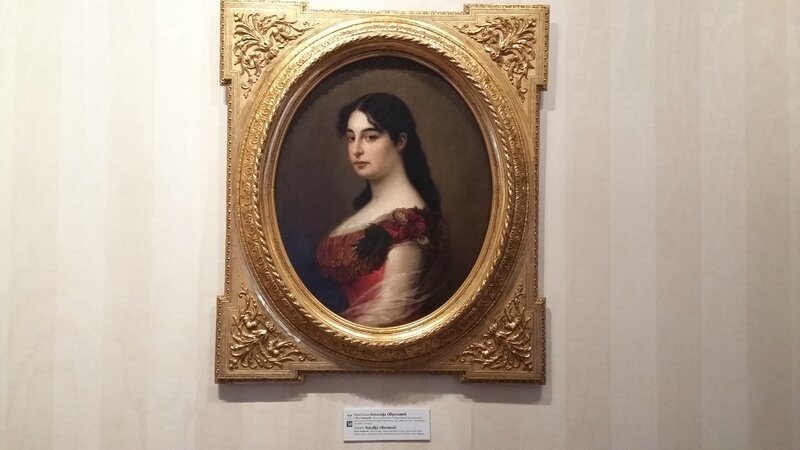 Service à liqueur en bronze et en cristal, cadeau de mariage de Natalija et Milan Obrenović à Stana et Stevan Grujić (1878) / Wedding gift from Natalija and Milan Obrenović to Stana and Stevan Grujić (1878) :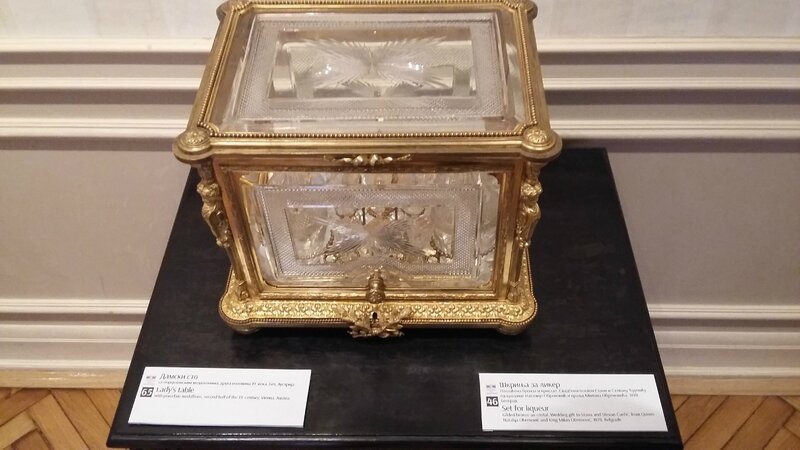 Situé juste en face de la cathédrale Sveti Sava, le bâtiment, de style moderne, fût construit entre 1966 et 1972 par le peintre et architecte Ivo Kurtović. C'est la plus grande bibliothèque de Serbie, habritant de nombreux ouvrages et documents numérisés. L'intérieur fût rénové entre 2007 et 2011. Son grand hall d'entrée comporte un espace d'exposition, vous pourrez également y trouver des articles de papeterie et quelques souvenirs. Atmosphère paisible et studieuse garantie...
Located just in front of the Sveti Sava temple, this modern style building was built between 1966 and 1972 by the architect and painter Ivo Kurtović. It is the largest library of Serbia with numerous books and digitalized documents. The interior was renovated from 2007 to 2011. The main entrance hall includes an exhibition space where you can also buy stationery items and some souvenirs. Studious and peaceful atmosphere guaranteed...
Heures d'ouvertures / opening hours :
Lundi au samedi / Monday to saturday : 8.00 - 21.00
Dimanche / Sundays : 8.00 - 15.00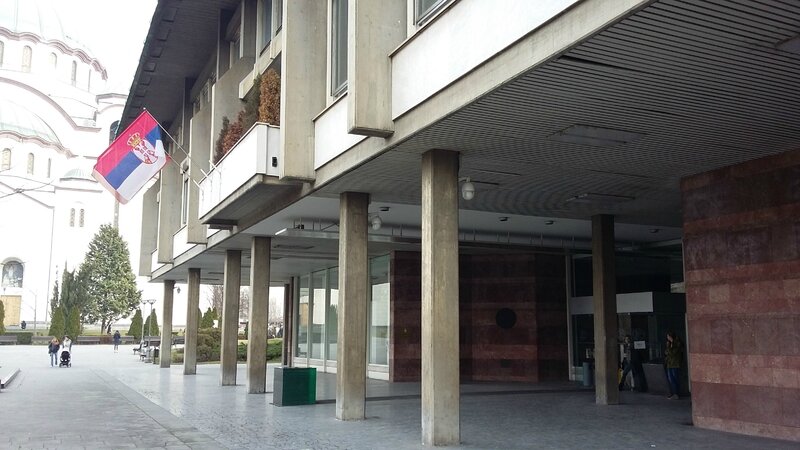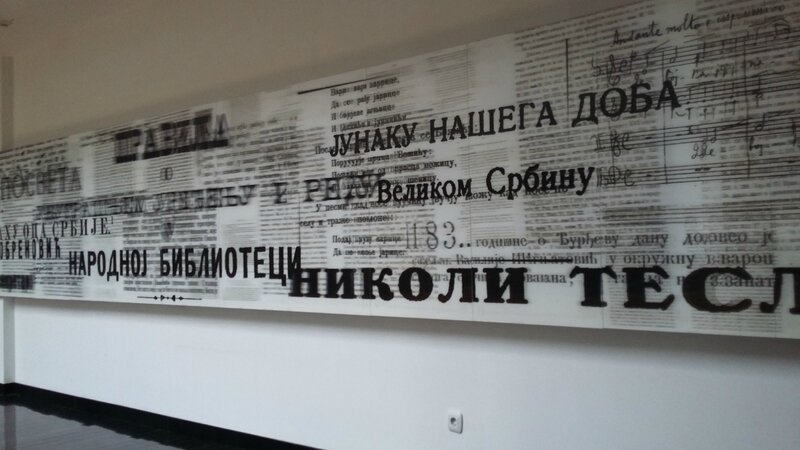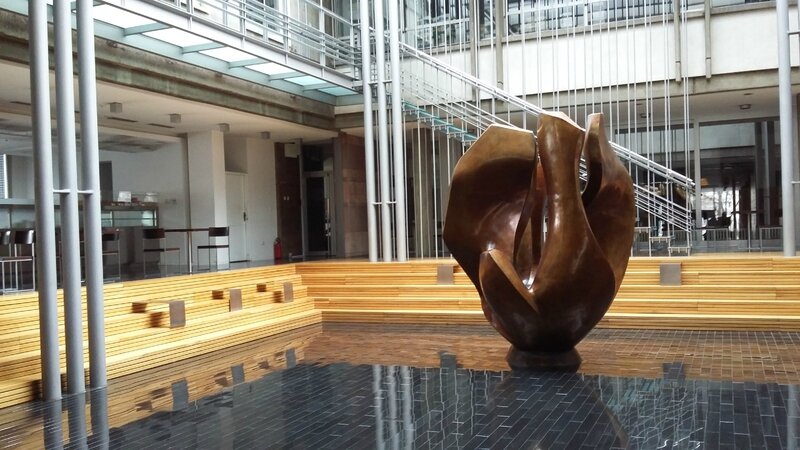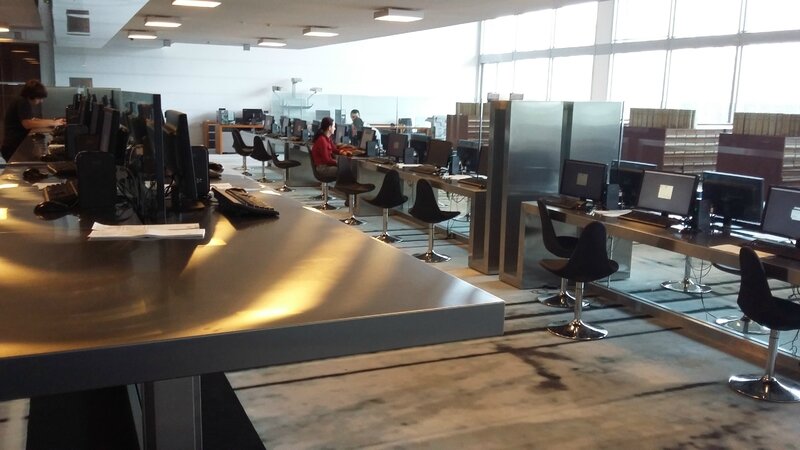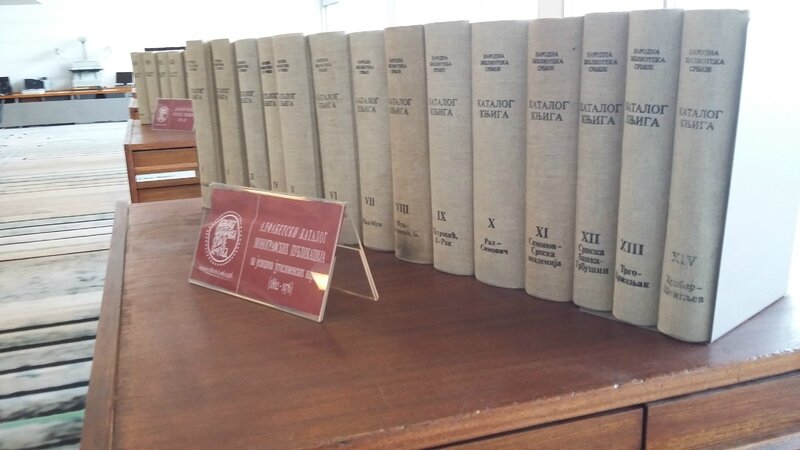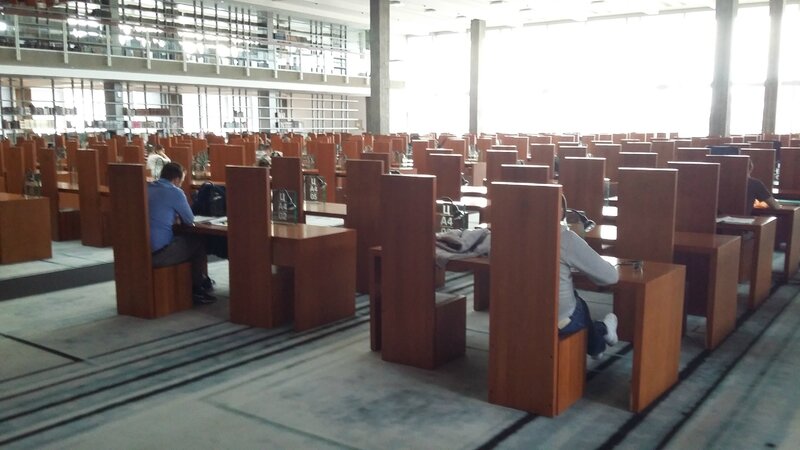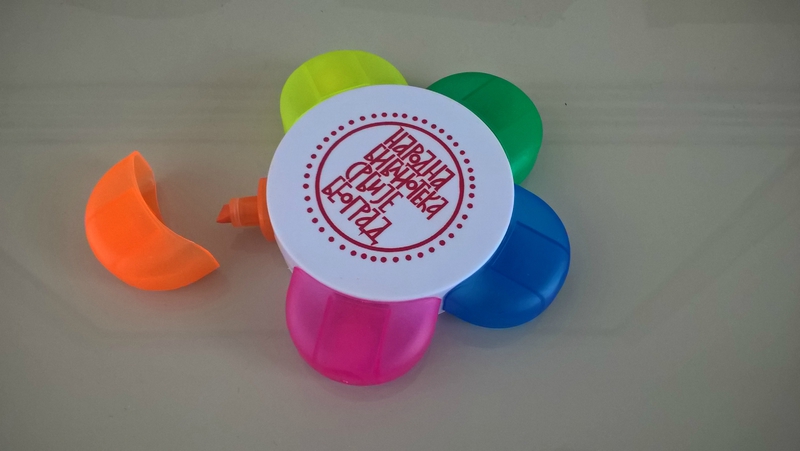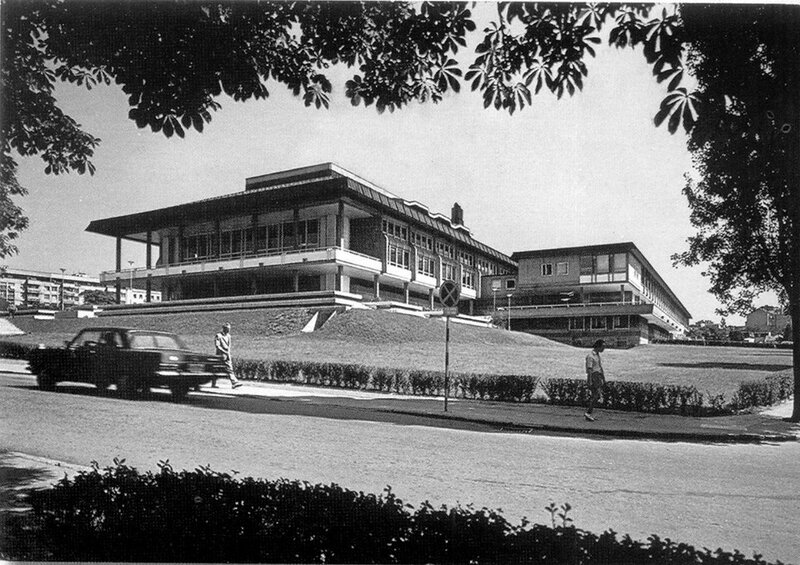 Supermarché Idea London, inauguré en 2016 / Idea London supermarket, opened in 2016.
Adresse ; Kralja Milana 28, Beograd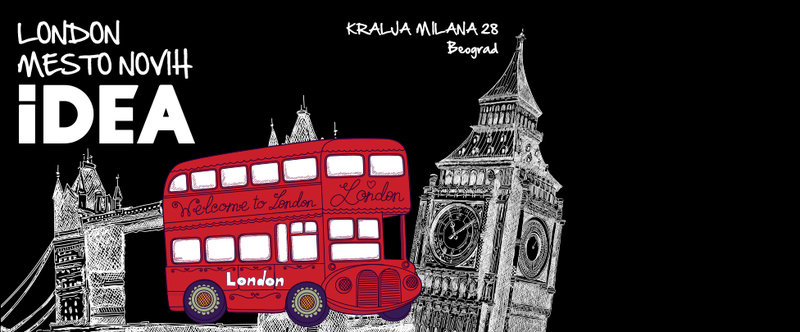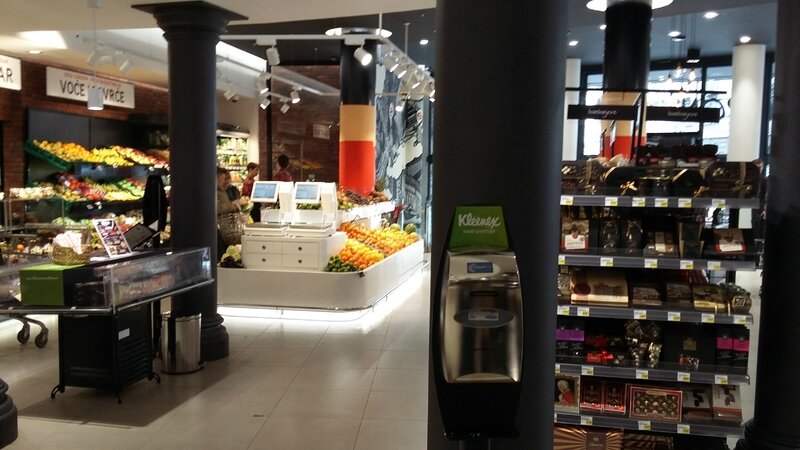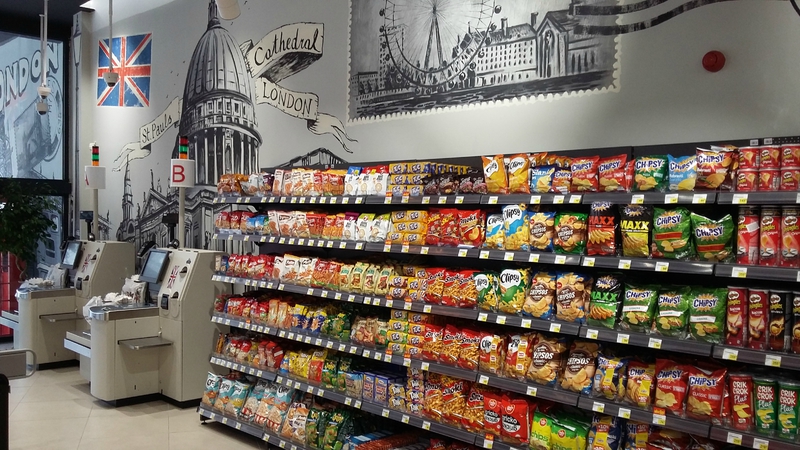 Belles maisons et café sympathique avec terrasse admirable rue Petrogradska / Nice houses and homely cafe with lovely terrace in Petrogradska street :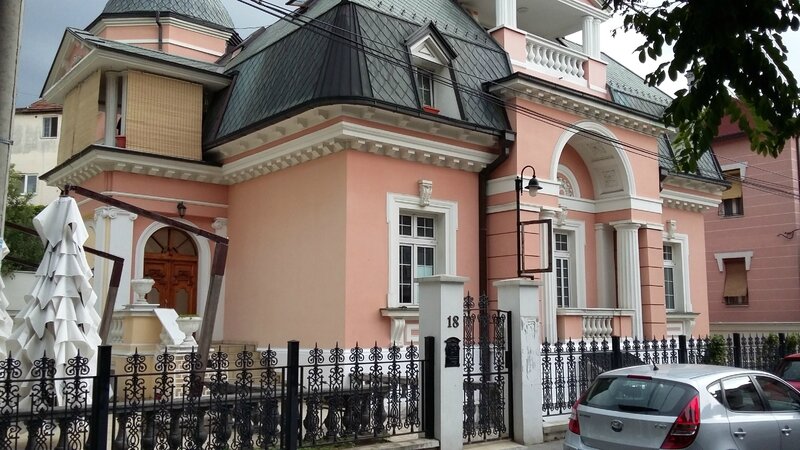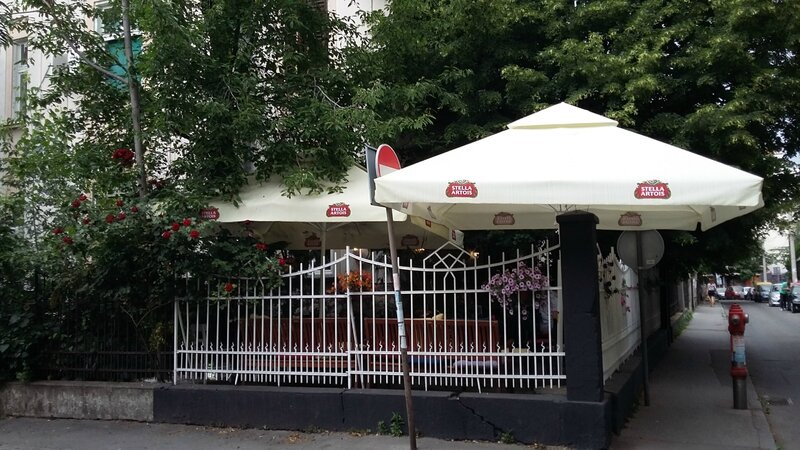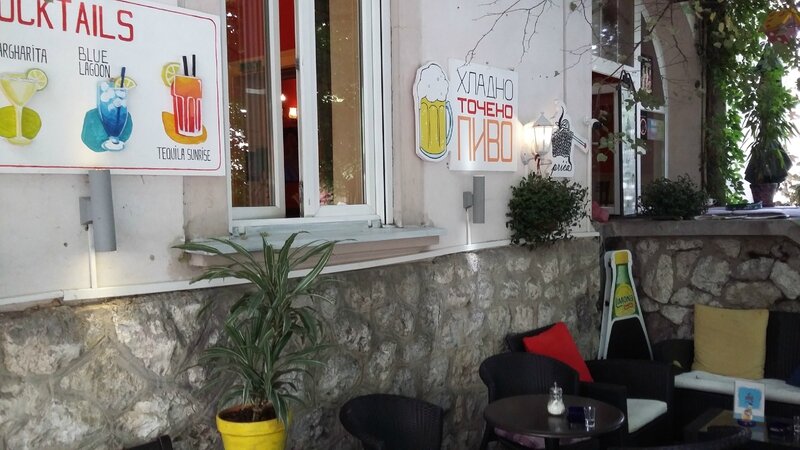 Citroën food trucks dans le quartier de Savamala, près de l'ancien pont de la Save / Citroën food trucks in Savamala area, near the old Sava bridge :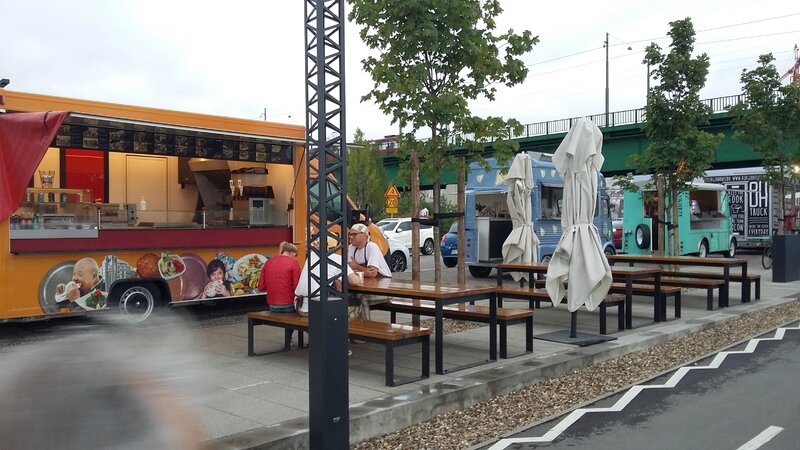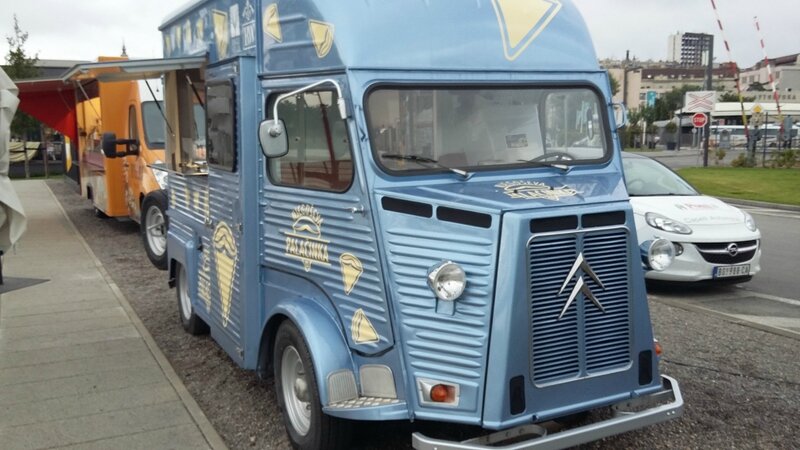 Cetinjska est devenu depuis 2015, un nouveau lieu branché aux yeux de la jeunesse de Belgrade. Le lieu, situé près du quartier Bohême de Skadarlija, se compose d'un vaste parking entouré de bars de toutes les couleurs, dans un style factory. Calme durant la journée, l'endroit devient bondé et très animé lorsque la nuit tombe.
Cetinjska became in 2015 a new hot spot for the youth of Belgrade. Located near the Bohemian quarter of Skadarlija, this parking place surrounded by factory-style bars of all colours is quite during the day but transforms itself in a packed and very animated area when the night comes.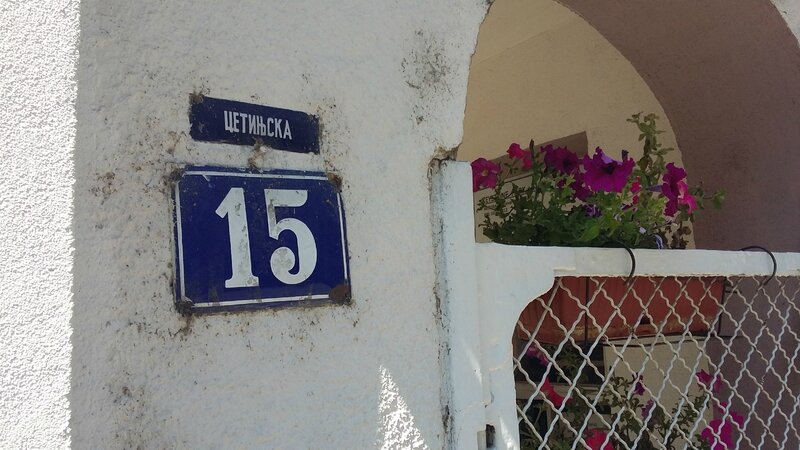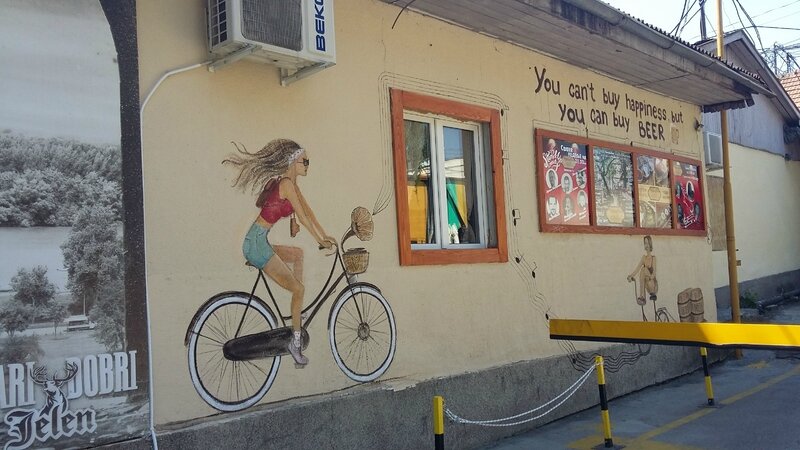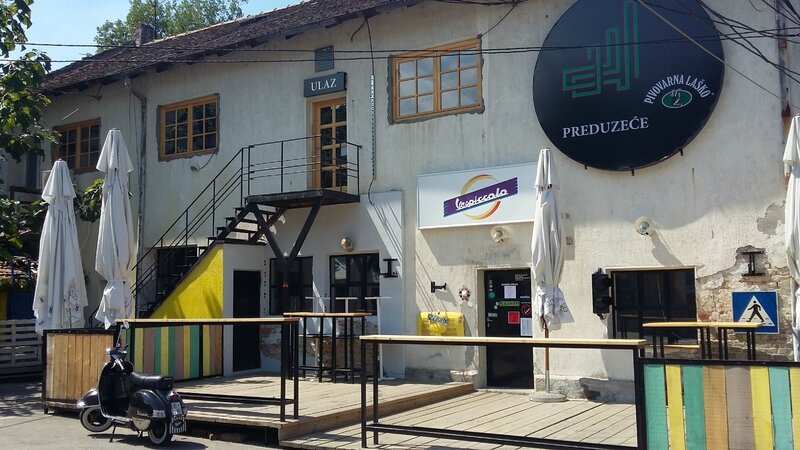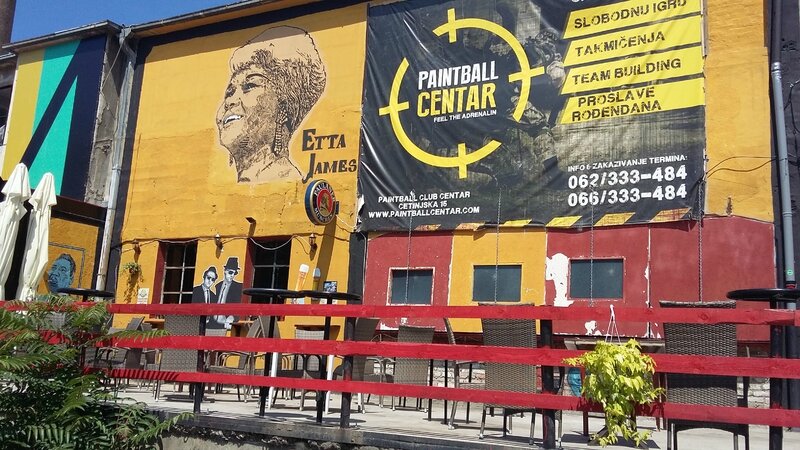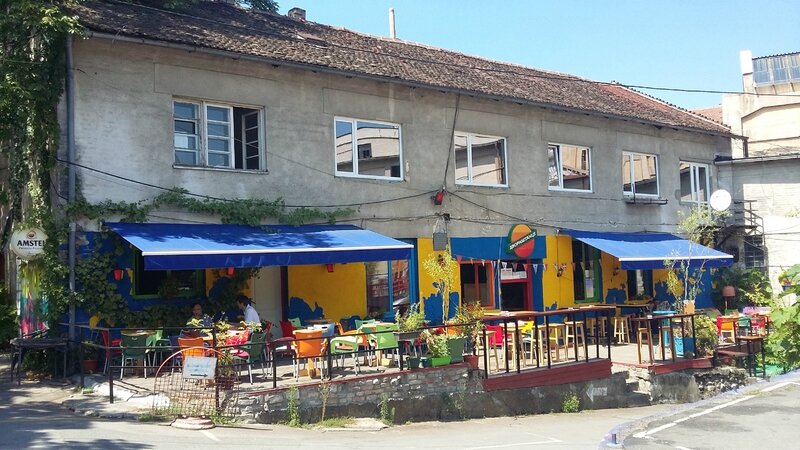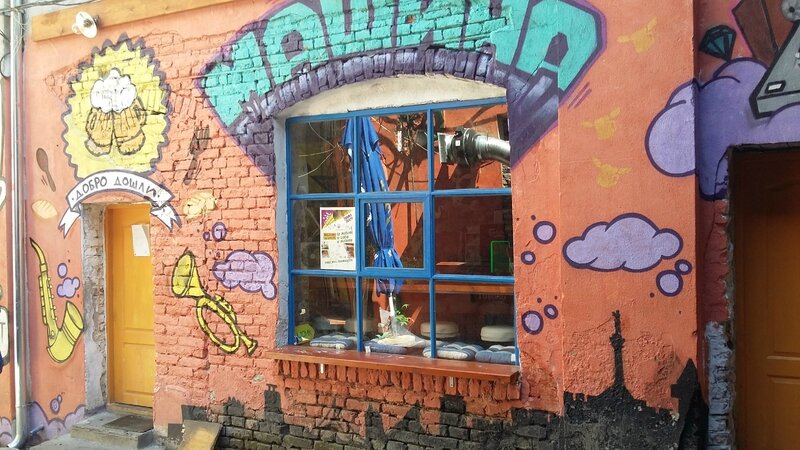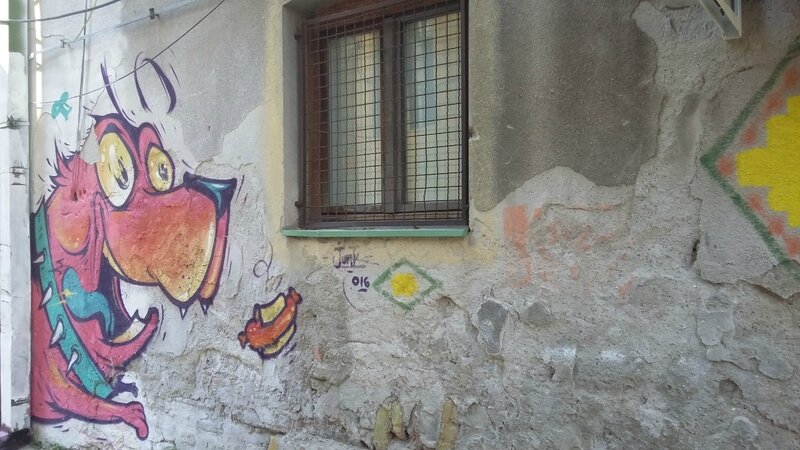 Le Complexe Royal se compose essentiellement de 2 édifices historiques, le Palais Royal (construit en 1929) et le Palais Blanc (construit de 1934 à 1937). Cet ensemble se trouve sur les hauteurs de la colline Dedinje et occupe une très large surface de 134 hectares, les jardins et l'immense parc furent dessinés par le paysagiste français Edouard André. C'est la résidence officielle de la famille royale Karađorđević.
Les visites s'effectuent du 1er avril au 31 octobre, les samedi et dimanche.à 11.00 et 14.00. Pour des raisons de sécurité car la famille Royale habite les lieux, vous devez réservez vos billets au moins un jour à l'avance à l'Office du Tourisme de Belgrade (Knez Mihailova 5, 11000 Belgrade - Tel : +381 11 263 53 43). Un bus vous prendra une demi heure avant le début de la visite Trg Nikole Pašića (près du parlement).
The Royal Compound consists of two main historic buildings, the Royal Palace (built in 1929) and the White Palace (built 1934-1937). It is located on the top of the Dedinje Hill and occupies a hudge surface of 134 hectares, gardnes and park were designed by the french landscape architect Edouard André. It is the official residence of the Serbian royal dynasty Karađorđević.
Visits are organized from the 1st of april until the 31st of october, on saturdays and sundays at 11:00 am and 2:00 pm.For security reasons because the Royal family lives there, you must book your ticket at least one day before at the Tourist Organization of Belgrade (Knez Mihailova 5, 11000 Belgrade - Tel : +381 11 263 53 43). A bus will pick you up half an hour before the visit starts on Trg Nikole Pašića (near the Parliement).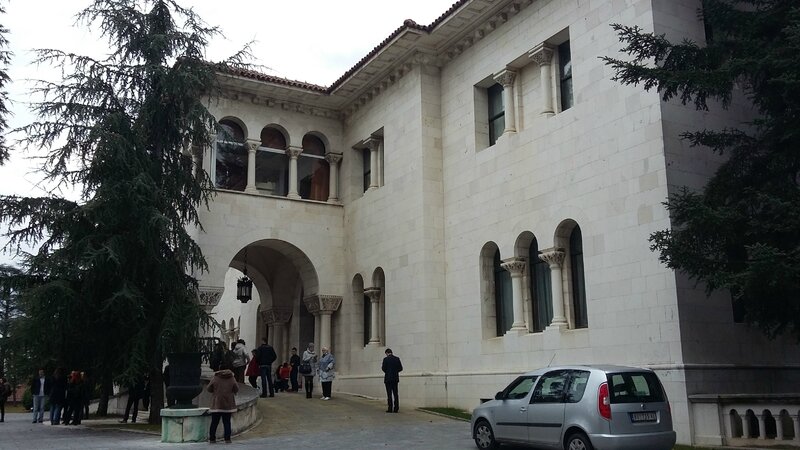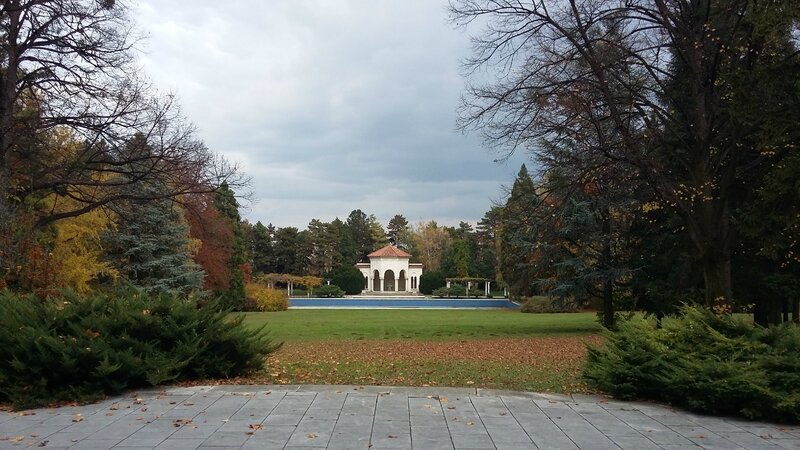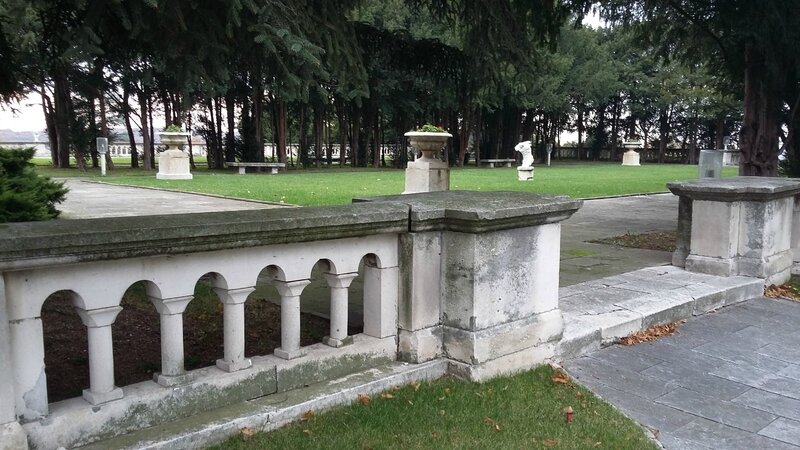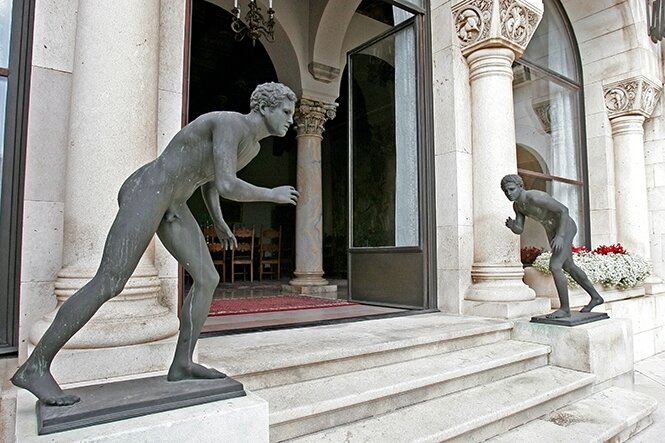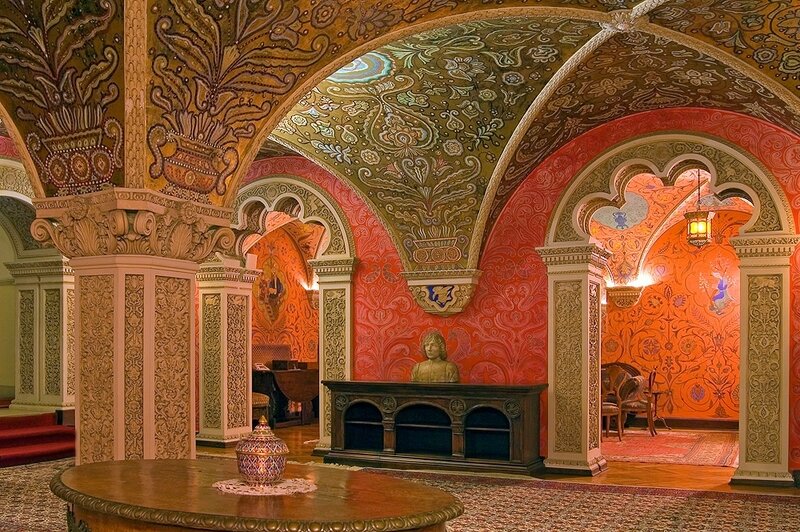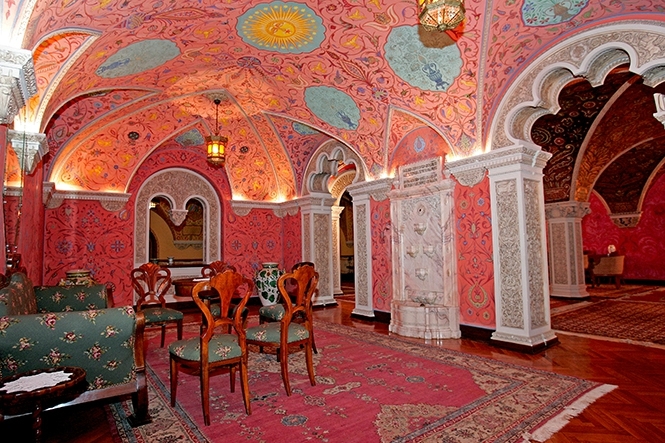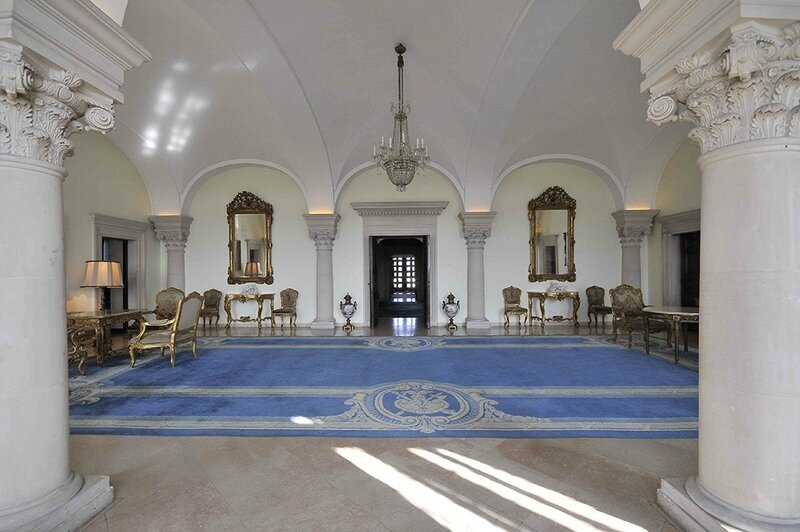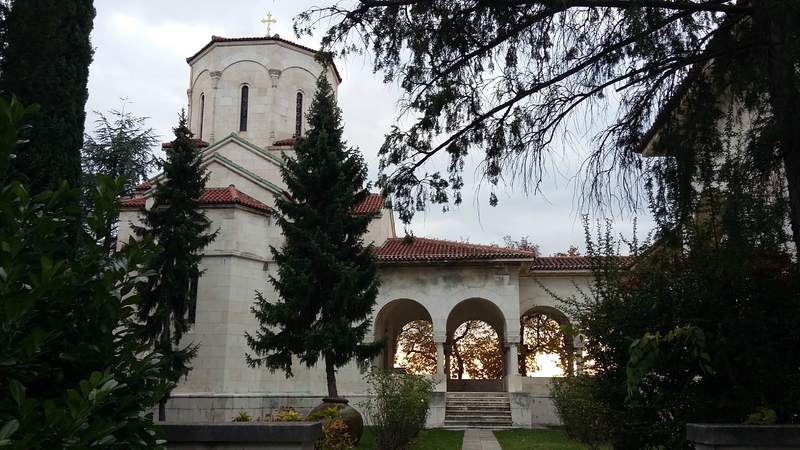 Chapelle Royale : on notera l'orifice dans le front du Christ laissé par une balle qu'aurait tiré un des partisans de Tito / Royal Chapel : please note the hole in the Christ's forehead that one of Tito's partisans would have done with a gun :
Le restaurant se situe au numéro 7 de la rue Francuska, dans un immeuble construit au milieu du 19ème siècle. Il comporte des salles intérieures et une agréable verrière, très lumineuse, dans laquelle il fait bon se restaurer en hiver. Initialement dédié aux membres du Club des Ecrivains qui se situe à l'étage à partir de 1946, le restaurant devint accessible au grand public dès 1954. L'établissement est l'un des plus connu de Belgrade, on y croise régulièrement des hommes politiques, des diplomates, des journalistes, Simone de Beauvoir et Jean-Paul Sartre s'y sont rendus à plusieurs reprises par la passé, comme de nombreuses autres célébrités.
The restaurant is located on 7 Francuska street, in a building that was built in the middle of the 19th century. It contains several rooms and a pleasant large atrium with a glass roof, providing an inviting atmosphere for eating and drinking. First dedicated to members of the Writers' Club established on the first floor since 1946, it was made available to the public in 1954. It is one of the most well-known institution in Belgrade where you can encounter politicians, diplomats, journalists. Simone de Beauvoir and Jean-Paul Sartre visited the place on several occasions as well as many other celebrities.
http://www.klubknjizevnika.rs/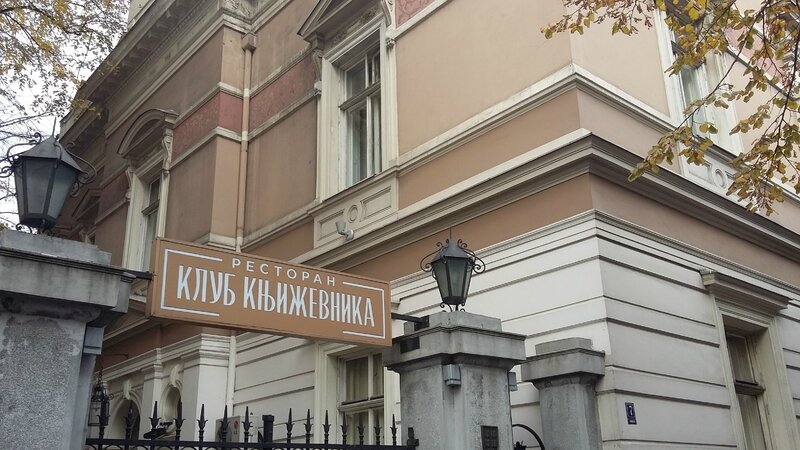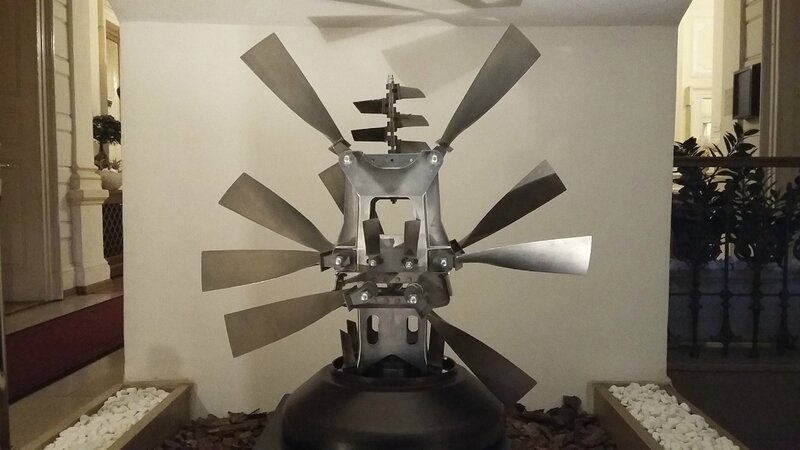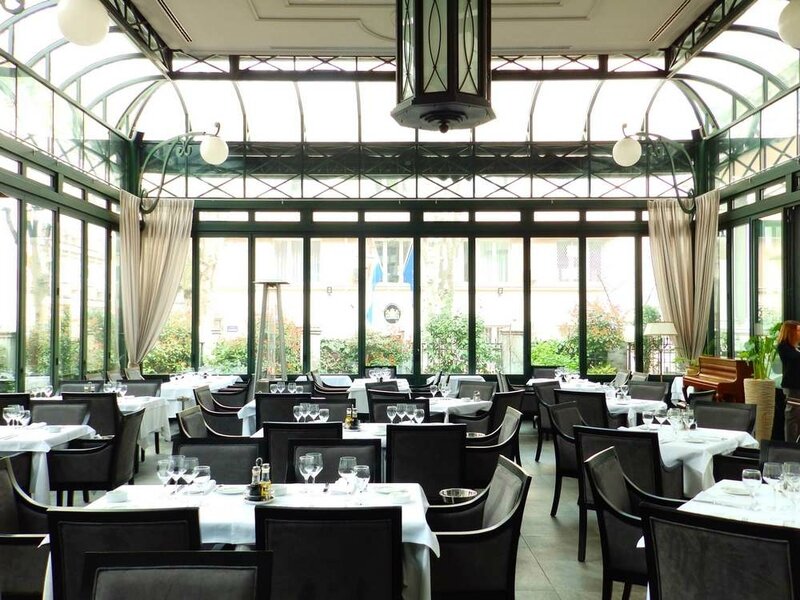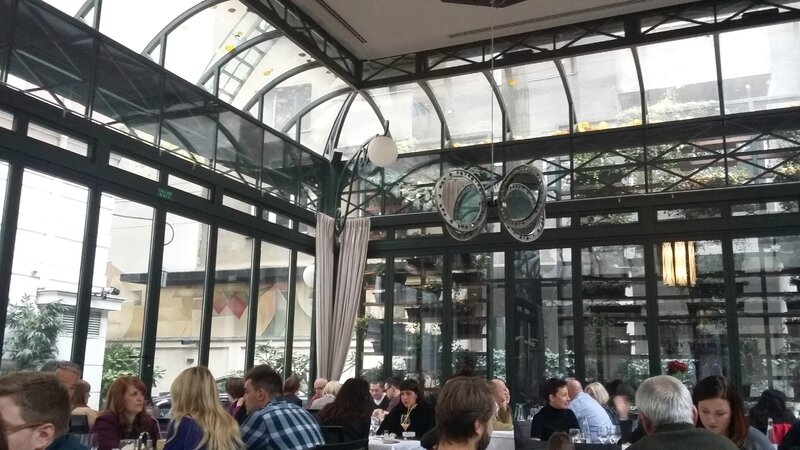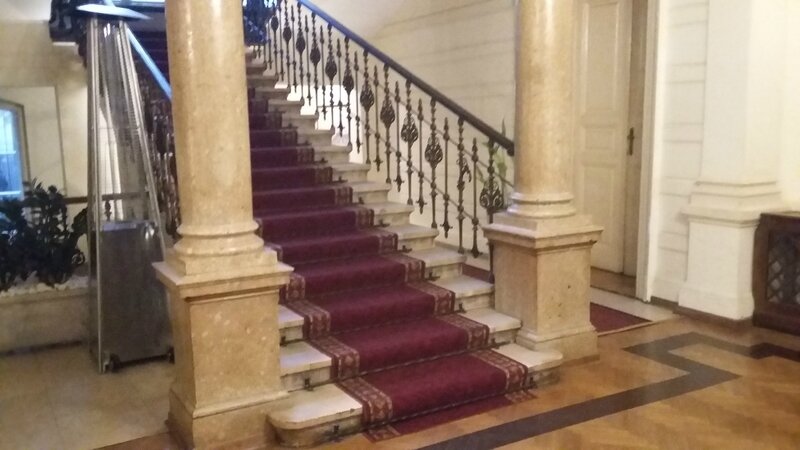 Le Marathon de Belgrade a lieu tous les ans au mois d'avril, c'est l'un des événements sportifs les plus importants en Serbie. En 2017, il a fêté sa trentième édition. D'autres courses sont également proposées lors de cette journée comme le 5 kms sur route ou le semi-marathon. Il est ouvert à tous les coureurs, quel que soit votre niveau. Les encouragements chaleureux, les groupes musicaux de tous horizons présents tout au long du parcours en font une journée tout à fait exceptionnelle.
The Belgrade Marathon takes place every year in april in Belgrade, it is one of the most important sport event in Serbia. In 2017, the Belgrade Marathon was celebrating its thirtieth anniversary. 5 km race and half-marathon are also organized on the same day. It is open to all runners, whatever your level. Friendly encouragements and music bands all allong the circuit lap just make the whole day exceptional.
Informations et inscriptions / Informations and registration : http://bgdmarathon.org/home.aspx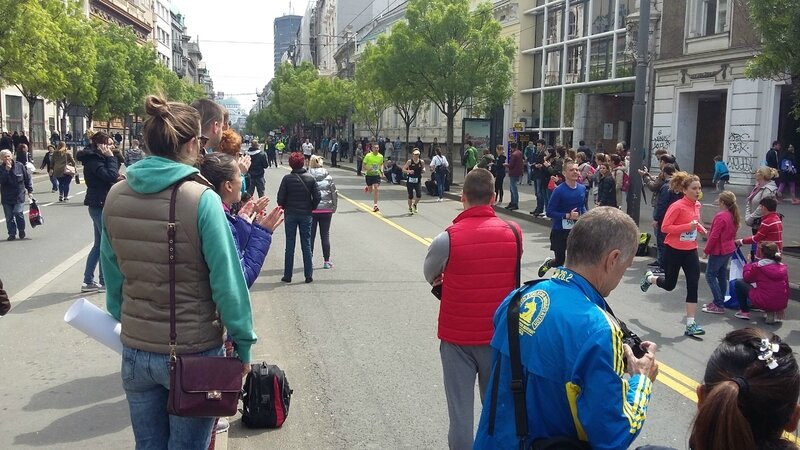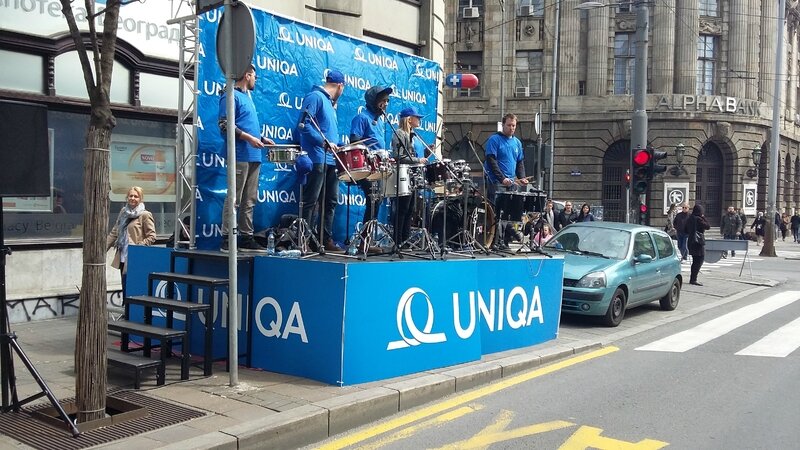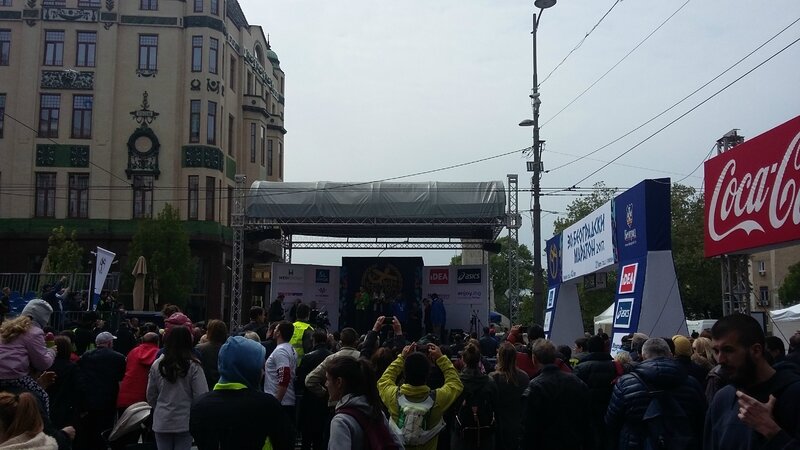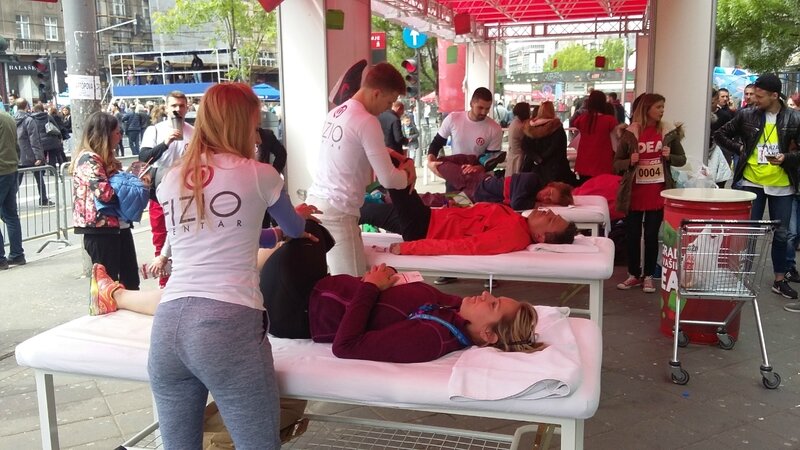 Musée d'Art Contemporain de Belgrade, Ušće 10, Blok 15
20 octobre 2017 : après 10 ans de travaux et de fermeture au public, le bâtiment rénové ouvre à nouveau.
Le Musée d'Art Contemporain fut construit entre 1960 à 1965 par les architectes Ivan Antić and Ivanka Raspopović, il demeure l'un des symboles de l'architecture moderniste de la Yougoslavie socialiste et propose des oeuvres de nombreux artistes depuis le début du XXème siècle jusqu'à nos jours.
Museum of Contemporary Art Belgrade, Ušće 10, Blok 15
20 October 2017 : after 10 years of being closed to the public, the restored building of the Museum opens again.
The Museum of Contemporary Art was built from 1960 to 1965 by the architects Ivan Antić and Ivanka Raspopović and remains one of the symbol of modernist architecture of socialist Yugoslavia, it shows original works from a variety of artists from the beginning of the 20th century to the present.

http://eng.msub.org.rs/rekonstrukcija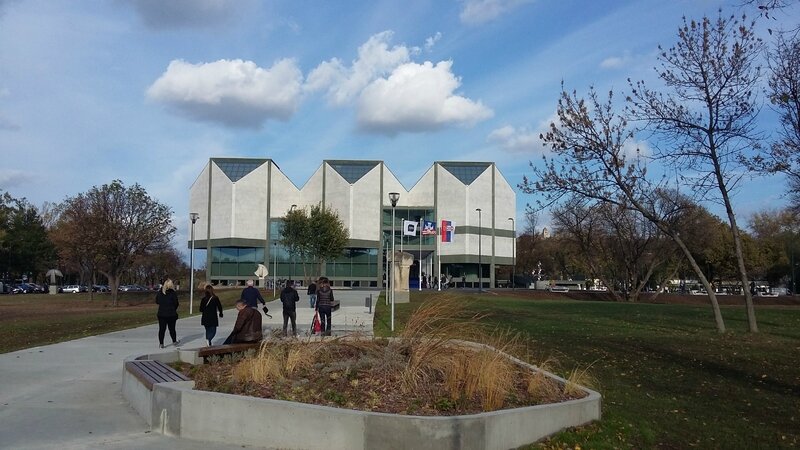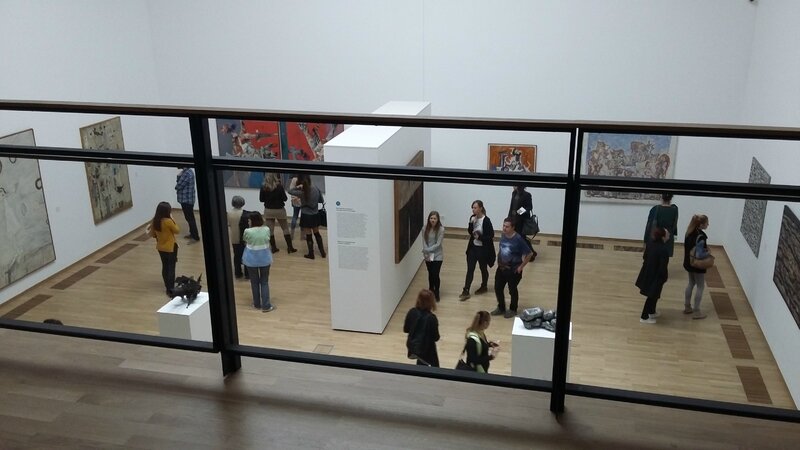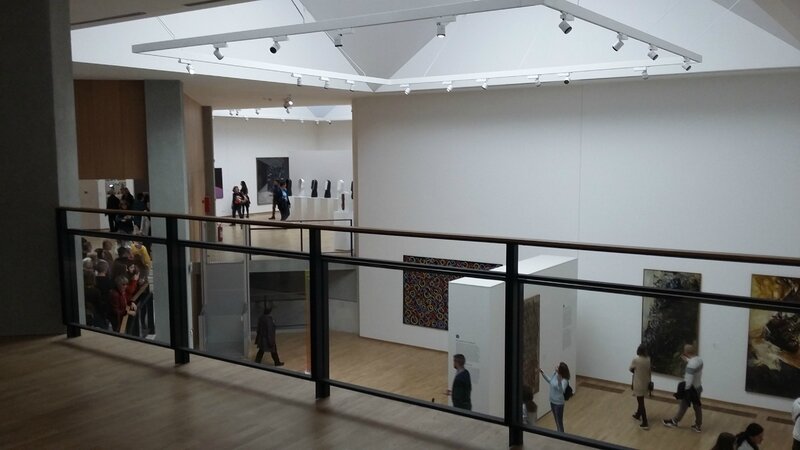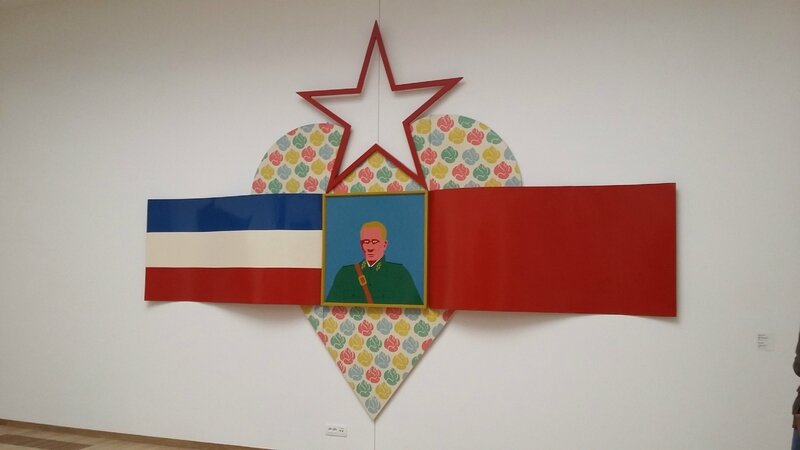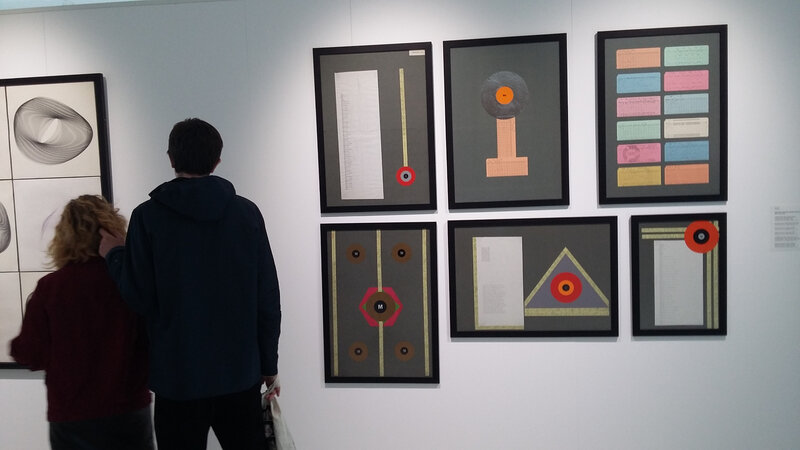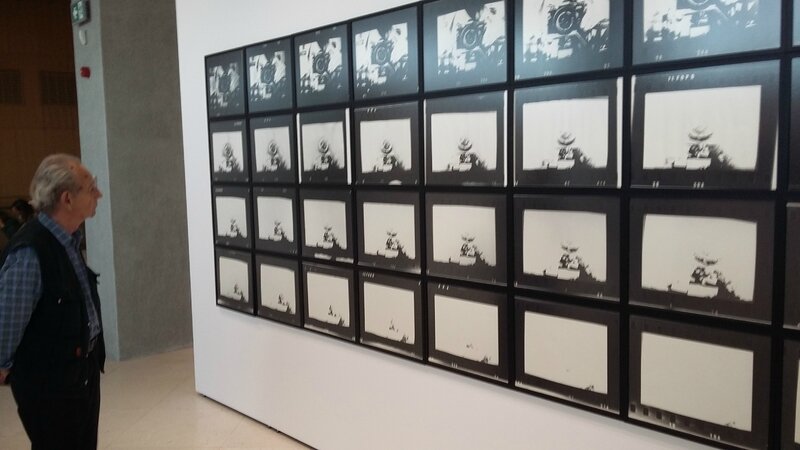 Milica Ružičić (Zrenjanin, Jugoremedija, 2004) :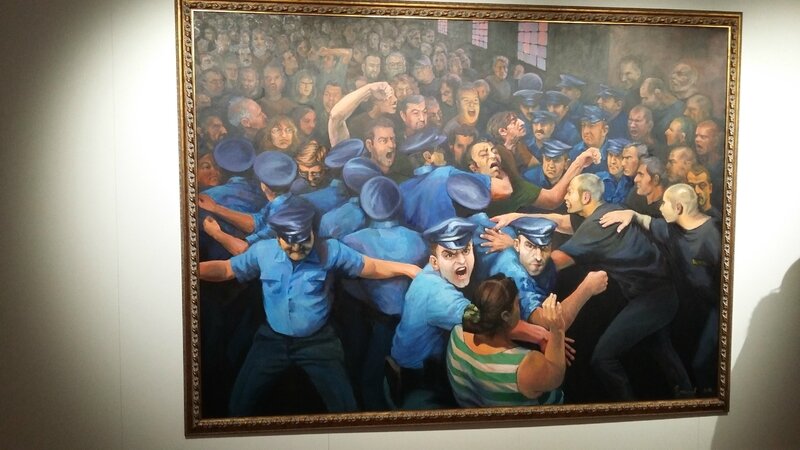 Đorđe Andrejević Kun (The cell - 1939) :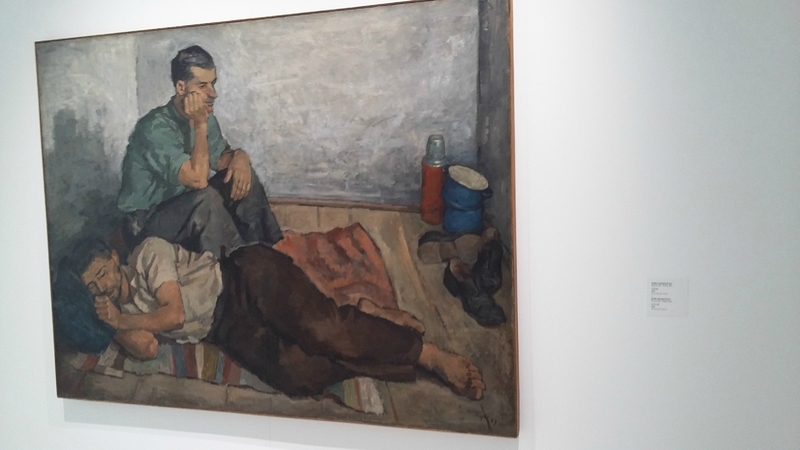 Vasa Pomorišac (card players - 1924) :
Photos de Tomislav Peternek / Pictures by Tomislav Peternek :