Shopping sur Knez Mihailova (rue du Prince Michel), la principale artère piétonne de Belgrade, avec ces immeubles de la fin du 19ème siècle, ainsi que ses rues adjacentes : Cika Ljubina et Obilicev Venac. Magasins de mode, cafés, librairies... la plupart sont ouverts de 9.00 à 22.00. Et aussi : Office du tourisme, Institut Français, Bibliothèque de belgrade, Académie des Sciences et des Arts...
Shopping on Knez Mihailova (Prince Michael street) : the most famous pedestrian street in Belgrade with buildings from the end of the 19th century, with also adjacent streets Cika Ljubina and Obilicev Venac. Fashion shops, cafes, book shops...most are opened from 9.00 am till 10.00 pm. Also there : Tourists Information Center, French Institute, Belgrade Library, Serbian Academy of Sciences and Arts...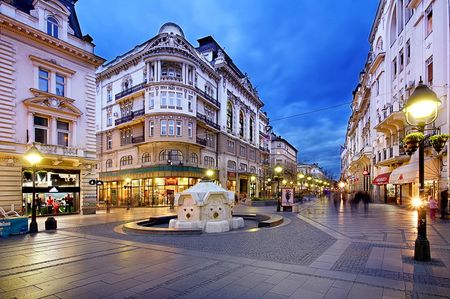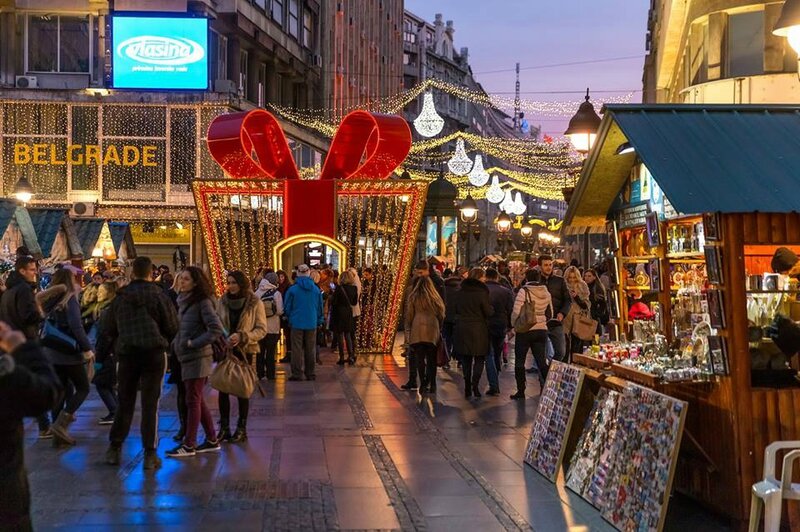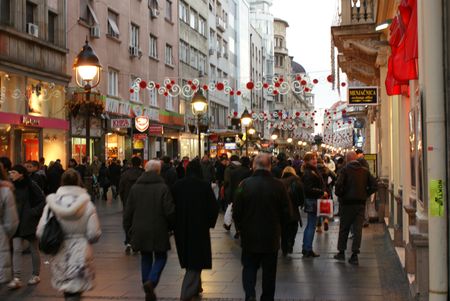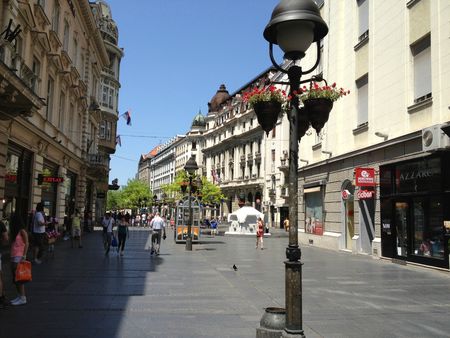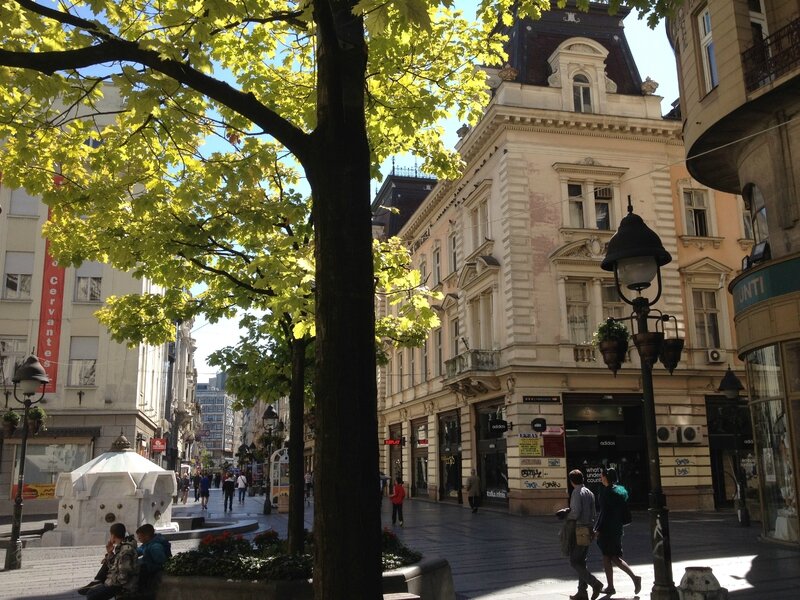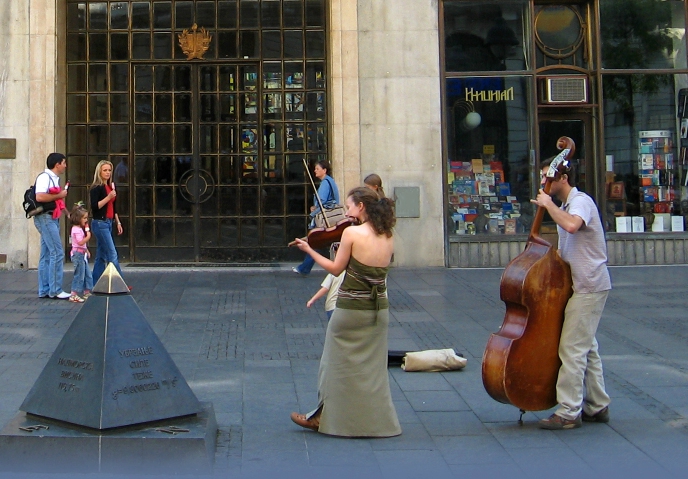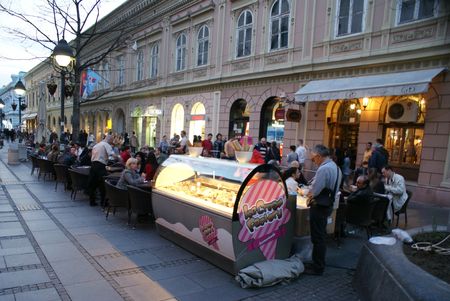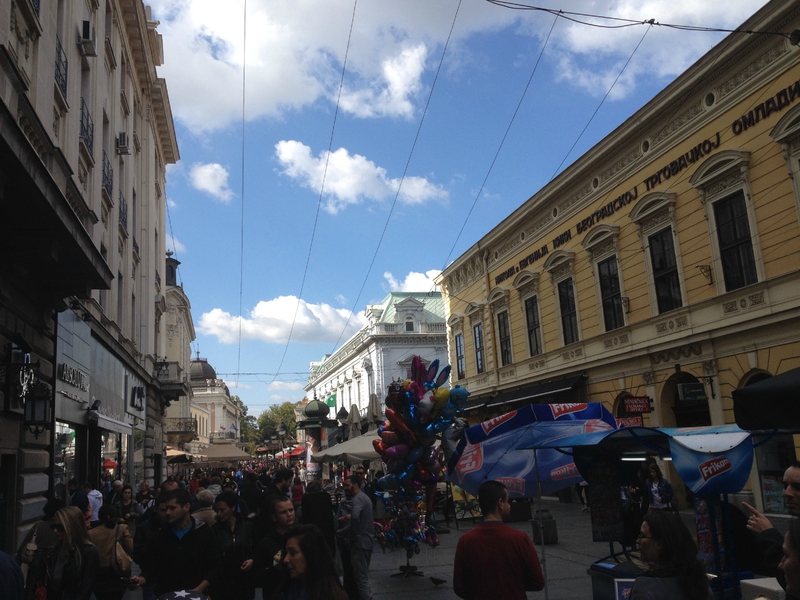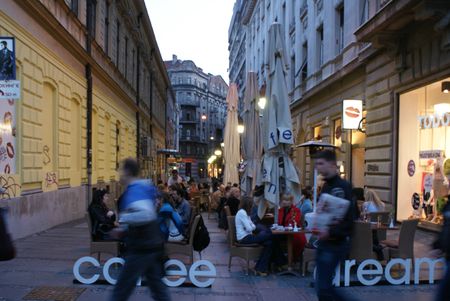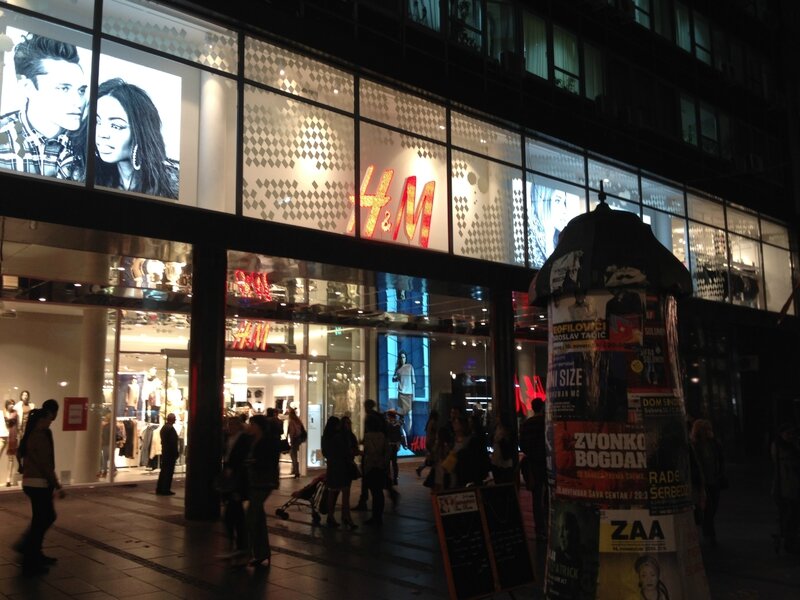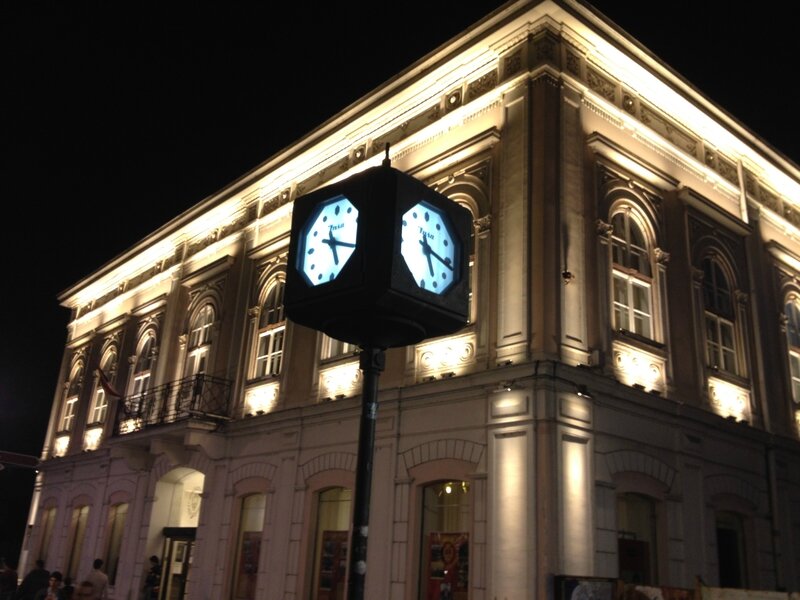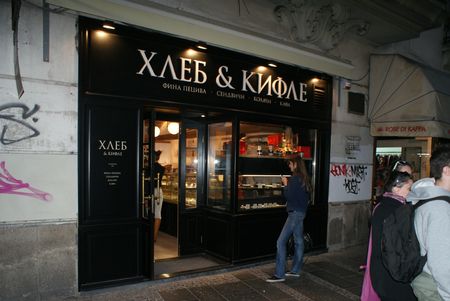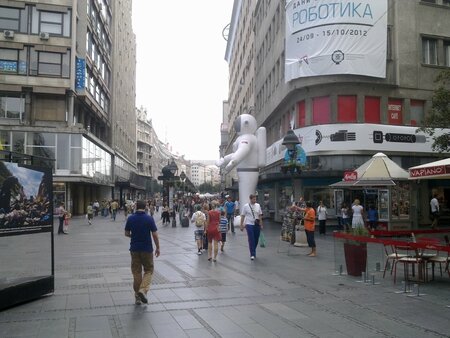 Ušće shopping center, de l'autre côté de la Save, juste après Brankov most (le pont Brankov). Ušće signifie en serbe "confluent", le centre commercial a été baptisé de la sorte du fait de sa position géographique, au confluent de la Save et du Danube.
Ušće shopping center, on the other side of Sava river, just after Brankov most (Brankov bridge). Ušće means "confluence" in serbian, the shopping center was entitled like that due to its geographical position at the confluence of Sava river and Danube river.
Principales marques représentées / main brands :
Accessorize, Adidas, Apple, Benetton, Bershka, C&A, Converse, Cortefiel, Guess, Lacoste, Levi's, Mango, Massimo Dutti, Nike, Parfois, Pull&Bear, Sephora, Springfield, Swarovski, Swatch, Timberland, Tomy Hilfiger, Tom Tailor, Yves Rocher, Zara, Women's Secret...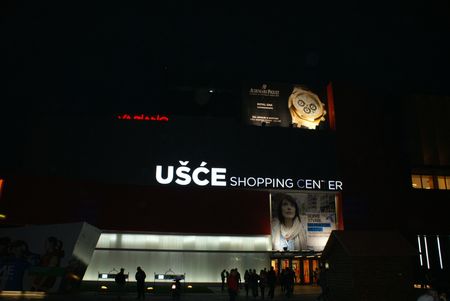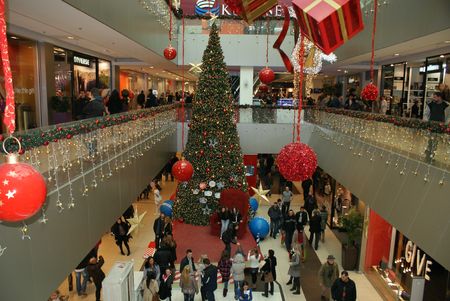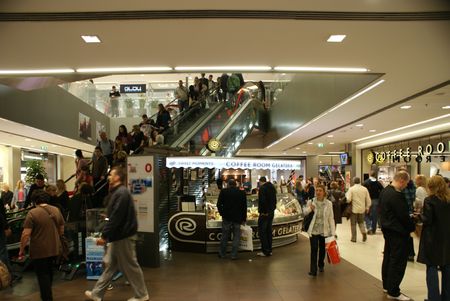 Kare : Dečanska 12 - 11000 Belgrade
Magasin de décoration pour la maison / Home decorating store
Supermarché Idea London, inauguré en 2016 / Idea London supermarket, opened in 2016.
Adresse ; Kralja Milana 28, Beograd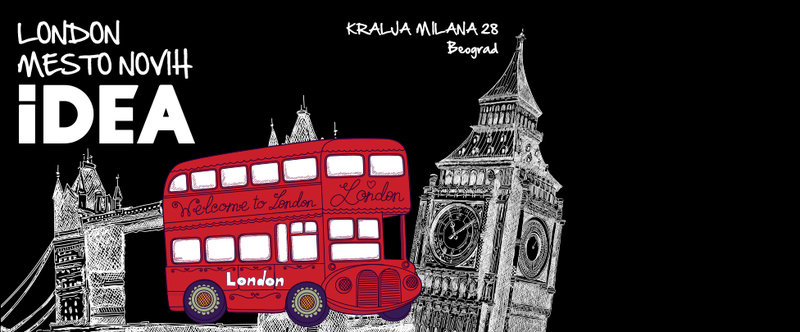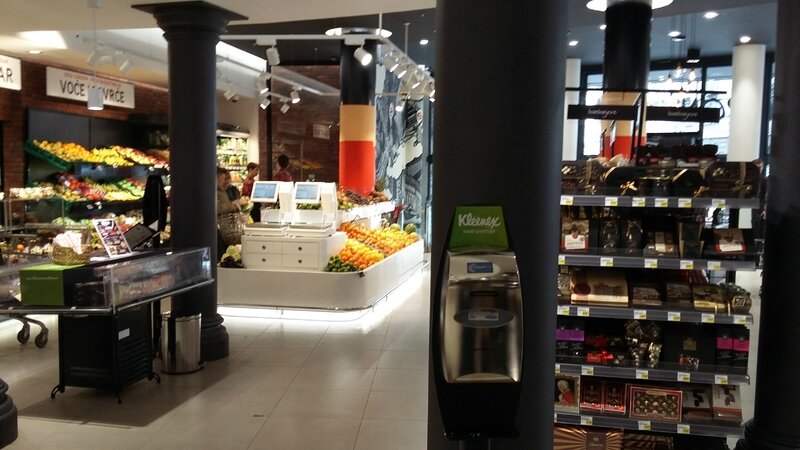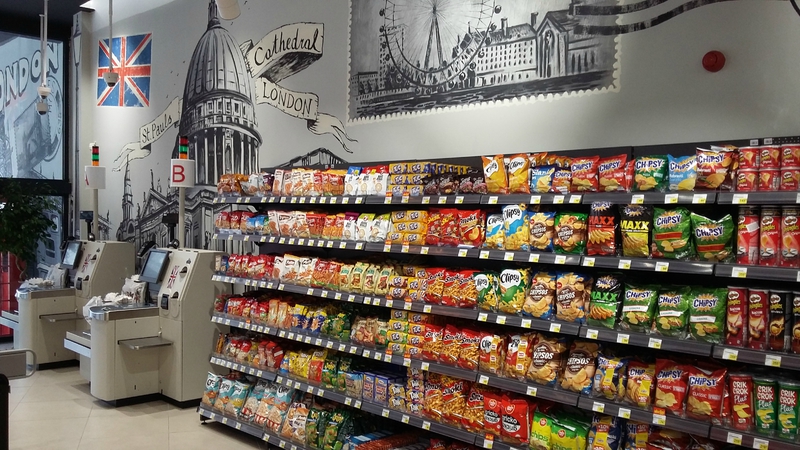 Rajićeva Shopping Center fût inauguré en 2017au coeur de Belgrade. Le projet, mené par le groupe Israélien Ashtrom, a représenté un investissement de 80 millions d'euros. Le centre commercial se situe à l'extrémité de l'artère la plus commerçante Knez Mihailova, comporte plus de 80 magasins pour une surface totale d'environ 15 000 mètres carrés. Le bâtiment, avec son architecture moderne faite de métal et de verre, s'intègre parfaitement aux bâtiments plus anciens qui l'entoure comme celui de la bibliothèque municipale.
Rajićeva Shopping Center opened in 2017 in the heart of Belgrade. The project leaded by the Israeli company Ashtrom Group required an investment of EUR 80 million. Rajićeva Shopping Center is located at the end of the main pedestrian zone, Knez Mihailova Street representing a total surface of around 15 000 square meters. The building, with its modern glass and metal architecture, fits in perfectly with the old buidings around like the one of the municipal library.
http://www.rajicevashoppingcenter.rs/en/