Kalemegdan provient des mots Turcs Kale (forteresse) et meydan (combat). il est fait mention de la forteresse au 3ème siècle dont les premières pierres auraient été posées par des tribus Celtes. Elle domine le confluent du Danube et de la Save. La forteresse de Kalemmegdan a ensuite traversé les siècles, à coups de constructions et de déconstructions, depuis l'empire Romain jusqu'à la fin de l'empire Ottoman. Conquise tour à tour par les Hongrois, les Bulgares, les Byzantins, les Turcs, les Autrichiens...C'est l'endroit le plus visité de Belgrade.
Kalemegdan comes from Turkish words Kale (fortress) and maydan (fight). Fortress is for the first time mentionned in the 3rd century and it seems celtic tribes started to buit it. Located at the junction of the Sava river and the Danube, the fotress was successively built and destroyed from Roman Empire till the end of Ottoman Empire after it was conquered by Hungarians, Bulgarians, Byzantins, Turks, Austrians...It is the most visited place in Belgrade.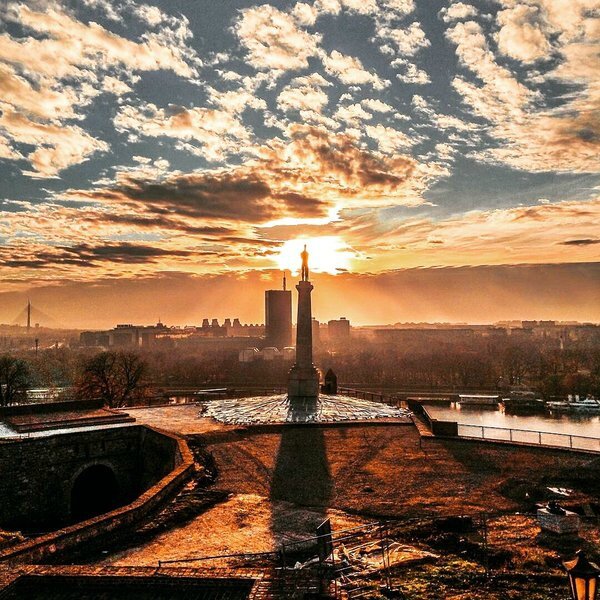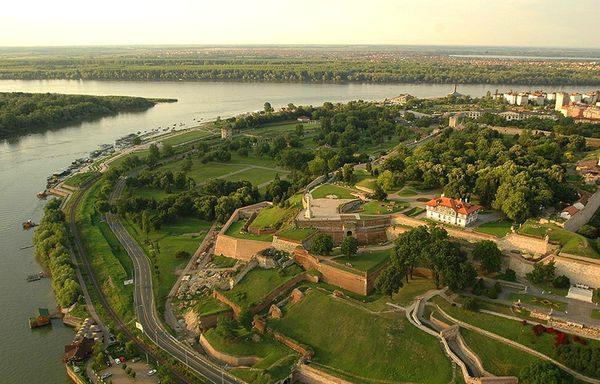 Eglise Sveta Petka à Kalemegdan. Vous pourrez emporter, pour un prix symbolique, jusqu'à 2 litres d'eau de la source qui coule en son sein et dont les propriétés sont supposées bonnes pour la santé, voire miraculeuse.
Sveta Petka church at Kalemegdan. You can buy there, for a very low price, up to 2 litres of water that come from a source inside it, its properties are supposed to be good for health and even miraculous.
Statue du Vainqueur (Pobednik en Serbe), aussi appelé Victor, érigée en 1928, elle commémore la Première Guerre mondiale et par la même occasion la victoire du Royaume de Serbie sur l'Empire Austro Hongrois et l'Empire Ottoman :
Victory statue (Pobednik in Serbian), also called Victor statue, was erected in 1928, it commemorates the First World War and at the same time the victory of Serbian Kingdom over Austro Hungarian Empire and Ottoman Empire :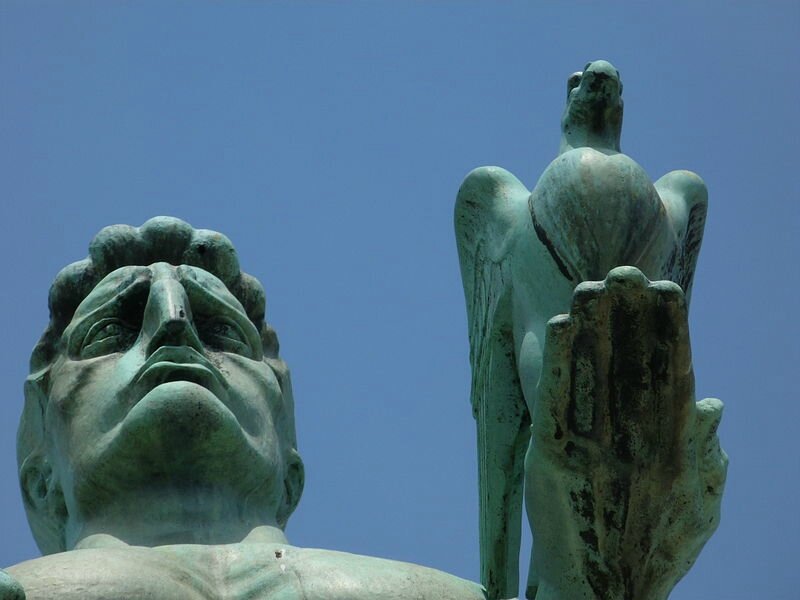 Construction de la statue du Victor / Erection of the Victor's statue :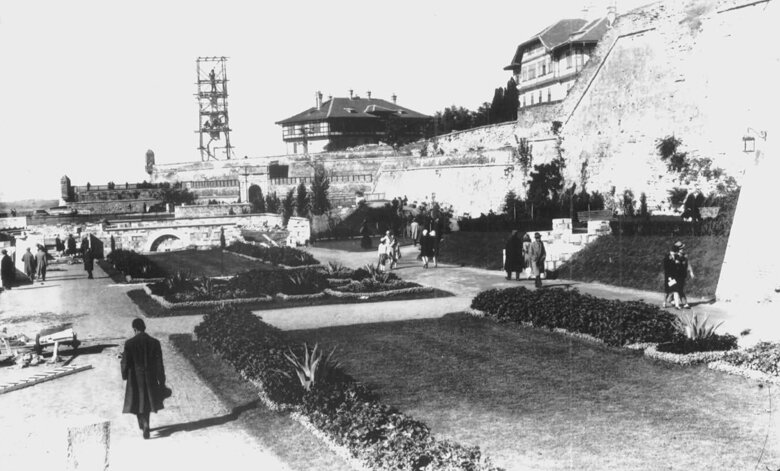 Quelques vues du parc / some views of the park :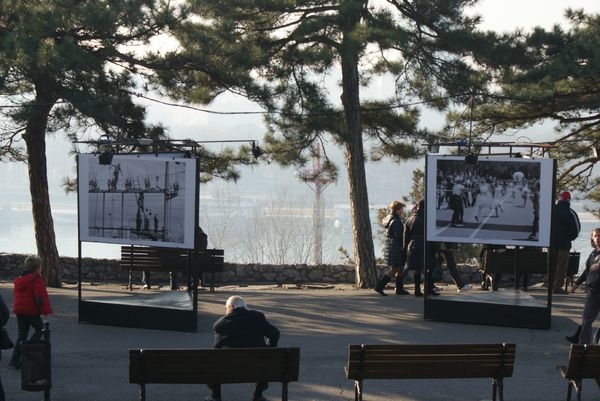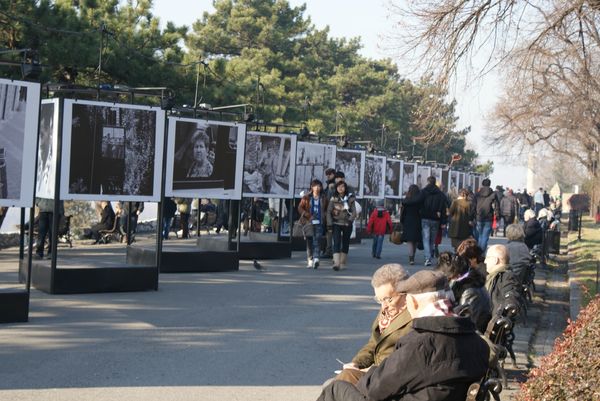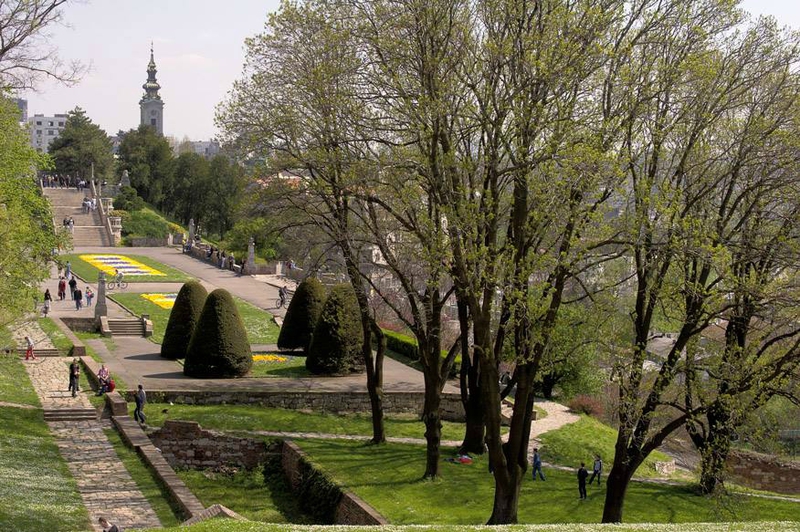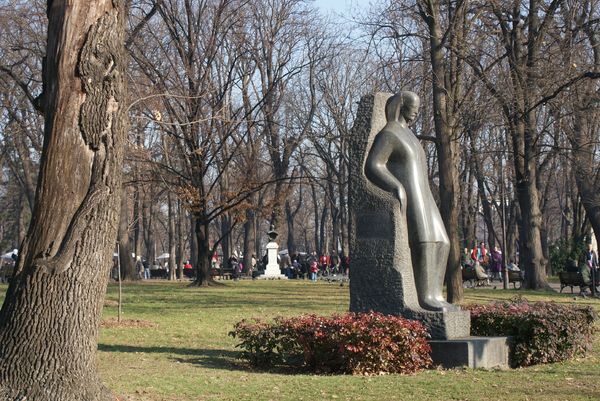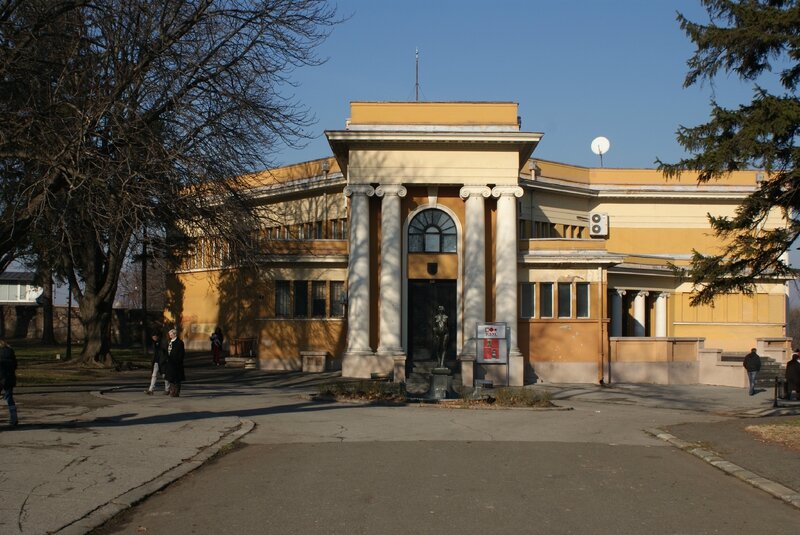 Couchés de soleil depuis Kalemegdan :
Sunset views from Kalemegdan :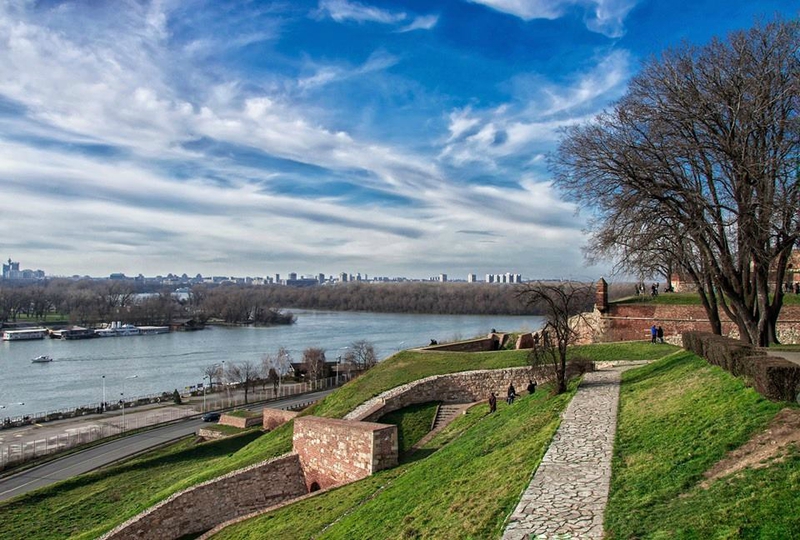 Kalemegdan vu d'en haut / Kalemegdan top view :
Belgrade se trouve au conluent du Danube et de La rivière Save, frontière entre Belgrade historique et Nouveau Belgrade (Novi Beograd). Vous trouverez sur Dundavski Kej (quai du Danube), des bars et restaurants sur l'eau, des pistes cyclables, des chemins de promenade.
Belgrade is at the confluence between Danube and Sava river, frontier between old Belgrade and new Belgrade (Novi Beograd). You will find on Dunavski Kej (Danube quay), bars and restaurants on the river, roads for cycling or for a walk.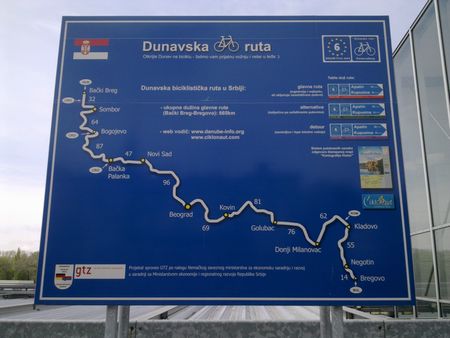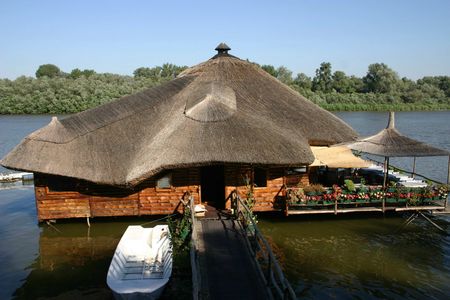 Couché de soleil sur le Danube /Sunset on Danube river :
Pecheurs sur la Save /Fishermen on Sava river :