Eglise Orthodoxe Saint-Marc de Belgrade, située dans le parc deTašmajdan et non loin du Parlement. Fût construite de 1931 à 1940. Vous pourrez y voir un tombeau contenant les reliques de l'empereur Stefan Dušan. Vous serez impressionnés par les dimensions de cette église, 62 mètres de long pour 45 mètres de large avec une coupole principale qui culmine à 60 mètres de haut.
St Mark's Orthodoxe church, located inTašmajdan park, near the parliement. Was built from 1931 till 1940. You will be able to see the tomb of emperor Stefan Dušan. You will be impressed by the dimensions of this church, 62 meters long and 45 meters wide, and the height of the main cupola is 60 meters.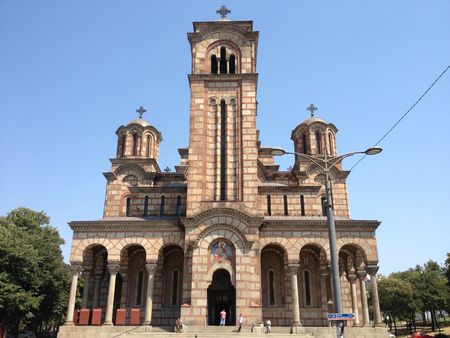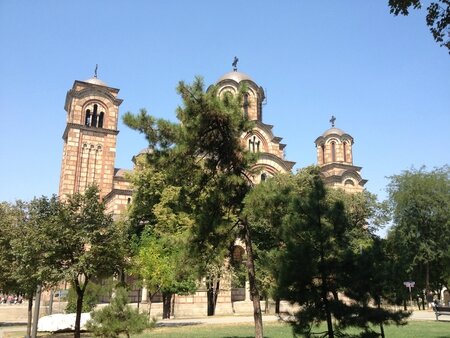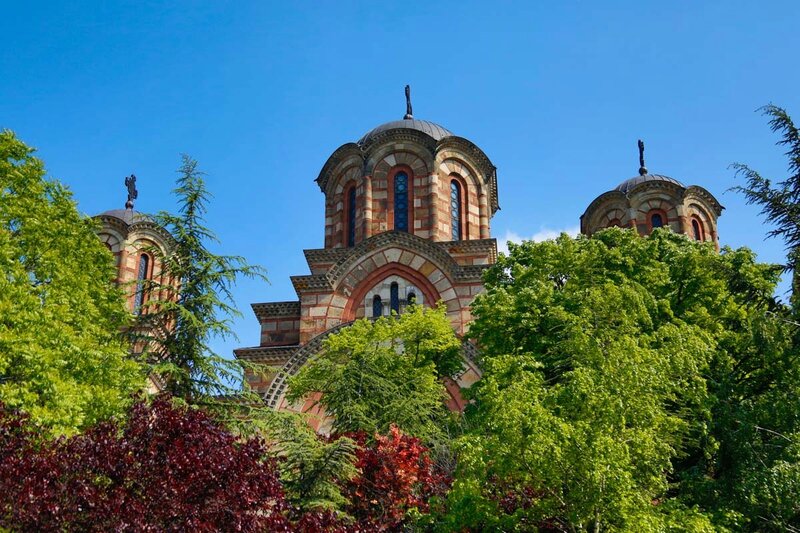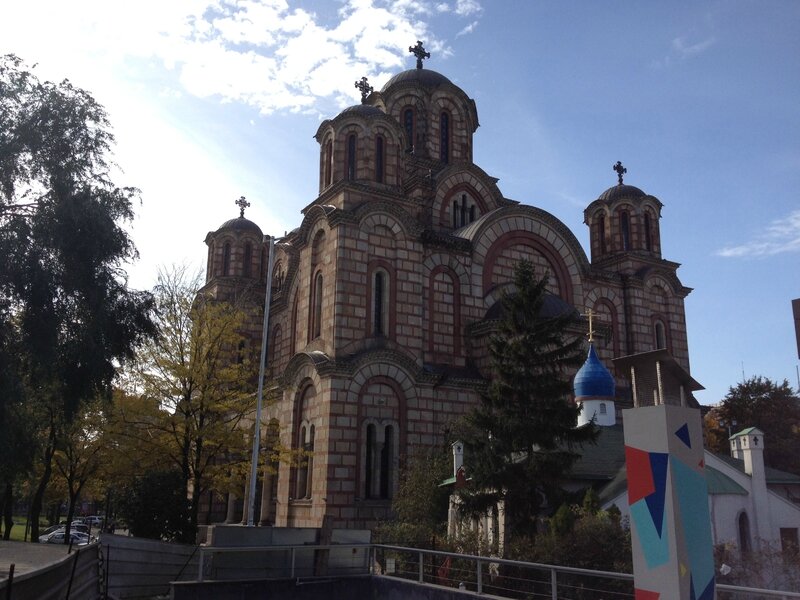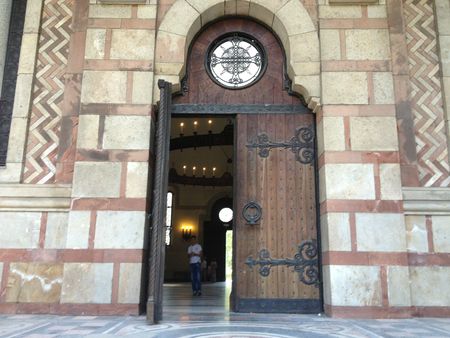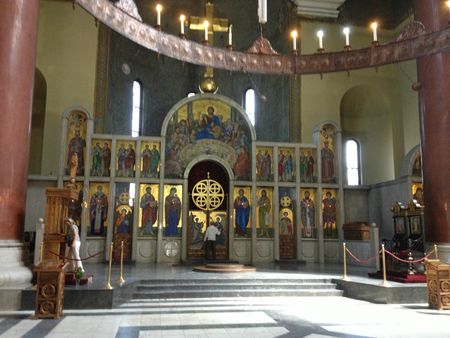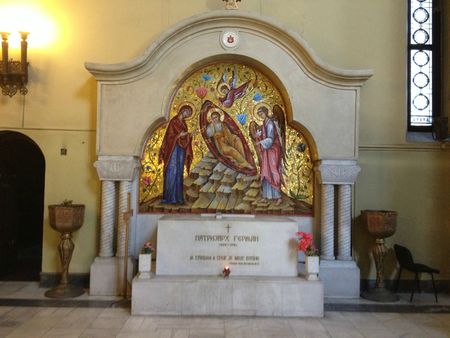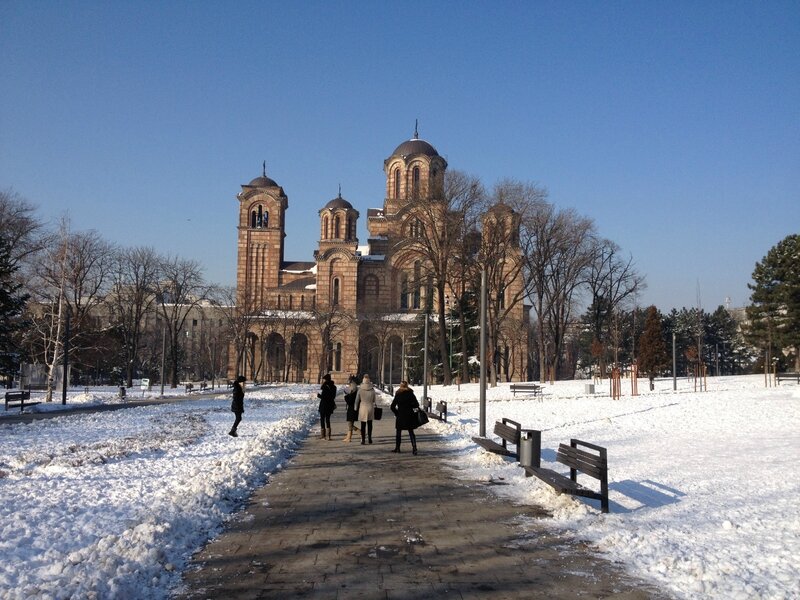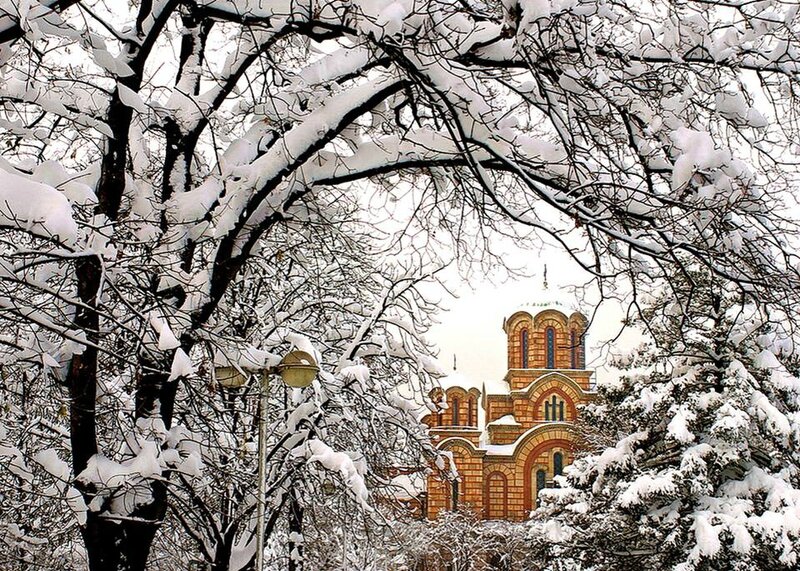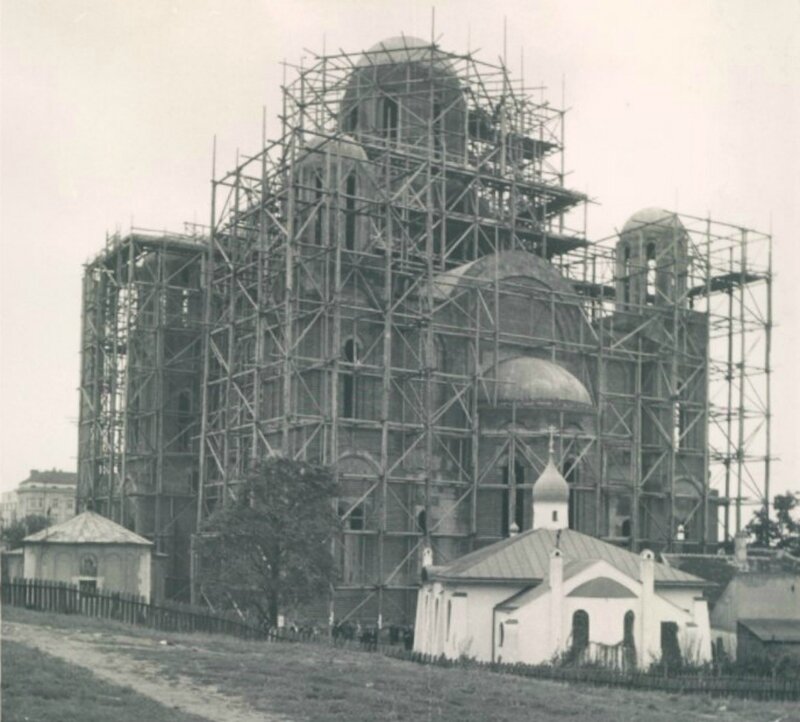 Le Parc Tašmajdan autour de l'église Saint-Marc. Statue de Don Quichotte par Jovan Soldatovic, Institut de sismologie, café Giardino etc... Le Parc Tašmajdan est le véritable "poumon vert" de Belgrade.
Tašmajdan Park around St Mark's Church. Don Quixote statue by Jovan Soldatovic, seismological institute, Giardino cafe etc...Tašmajdan Park is the real "green lung" of Belgrade.