Commencée en 1935, sa construction fût arrêtée sous l'ère Tito. Sa construction et sa décoration ont repris en 2000. Elle peut contenir 10 000 personnes. Très impressionnate de l'extérieur avec sa coupole haute de 70 mètres.
Started in 1935, its construction was stopped during Tito's time. The construction and decoration started again in 2000. 10 000 people can go inside. The cupola stands at the height of 70 meters and makes it very impressive from outside.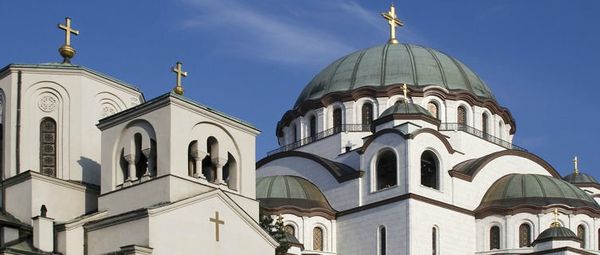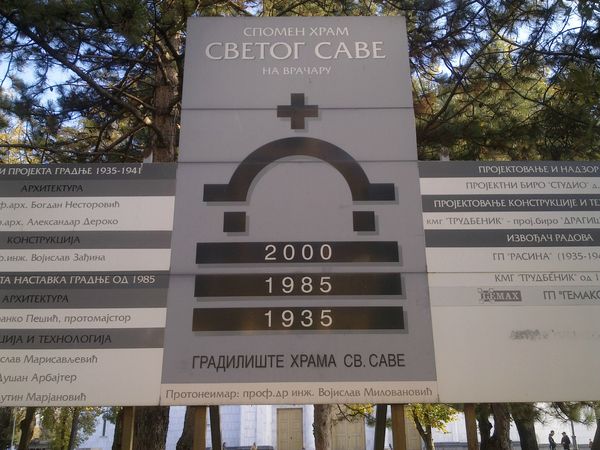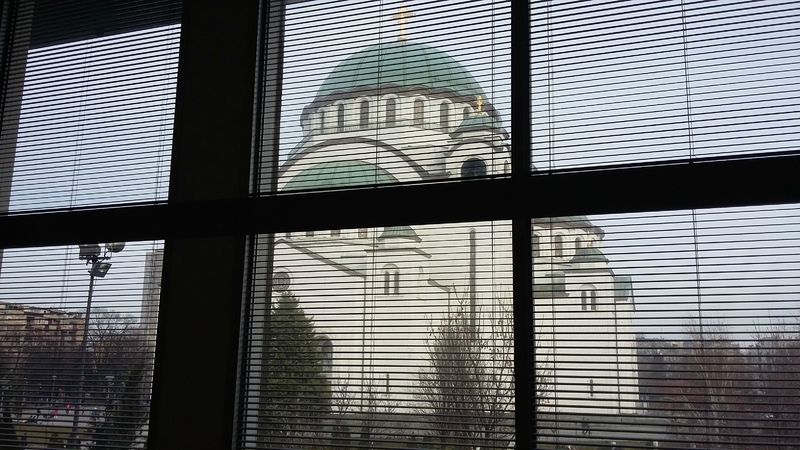 Devant la Cathedrale, la nuit / In front of the Cathedral at night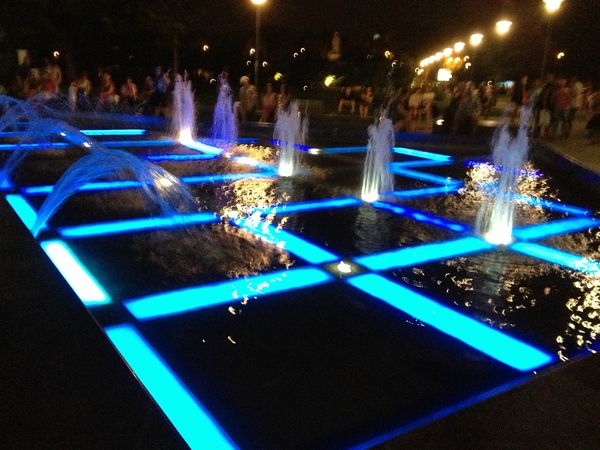 Crypte de la cathédrale Saint-Sava. Sa surface de 2000 m2, ses peintures de style byzantin, ses voûtes recouvertes de feuilles d'or, son immense lustre central, impressionnant ! / Saint-Sava crypt. 2000 m2 surface, paintings in the Byzantine style, vaults recovered with gold leaf and a large central chandelier, very impressive ! :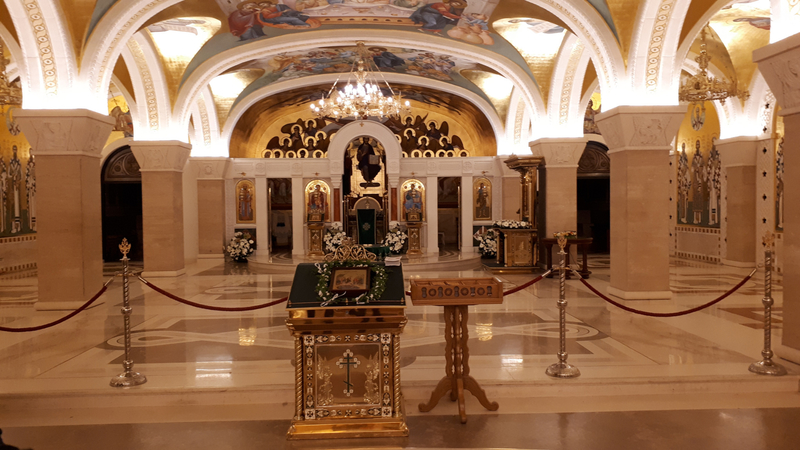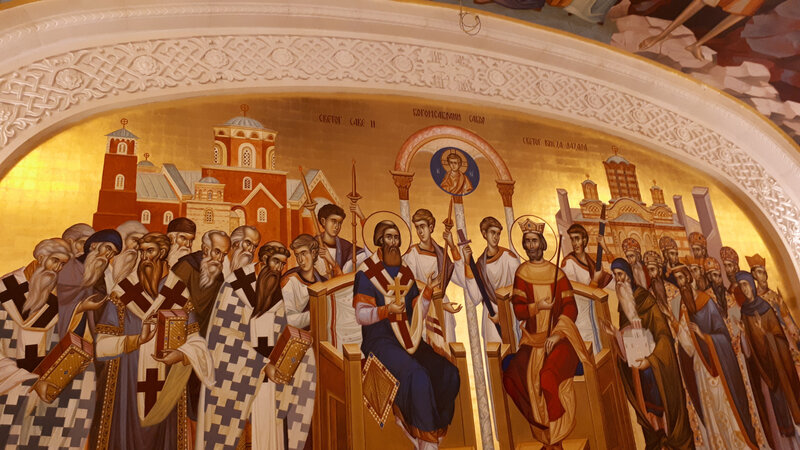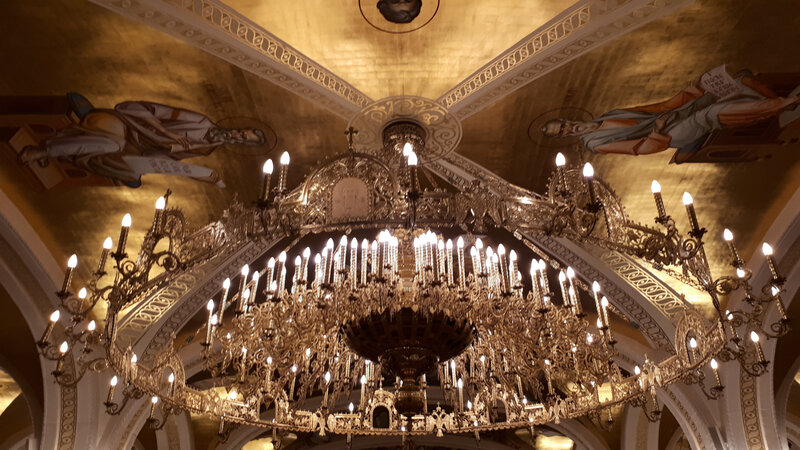 Vue aérienne / aerial view :
Nota :
Les Serbes sont en grande majorité chrétiens orthodoxes et fêtent Noël le 7 janvier suivant le calendrier Julien toujours en vigueur dans l'église Serbe.
A majority of Serbs is Orthodoxe and celebrate Xmas on the 7th of january according to Julian calendar.
Probablement le plus bel édifice religieux de Belgrade, cette église Orthodoxe fût construite de 1837 à 1840 sur ordre du Prince Obrenovic. Elle est située rue Knez Sime Markovica, a proximité de l'ambassade de France.
Probably the most beautiful Orthodoxe church in belgrade, was ordered by Prince Obrenovic and built from 1837 to 1840. This church is located on Knez Sime Markovica street, just near the French embassy.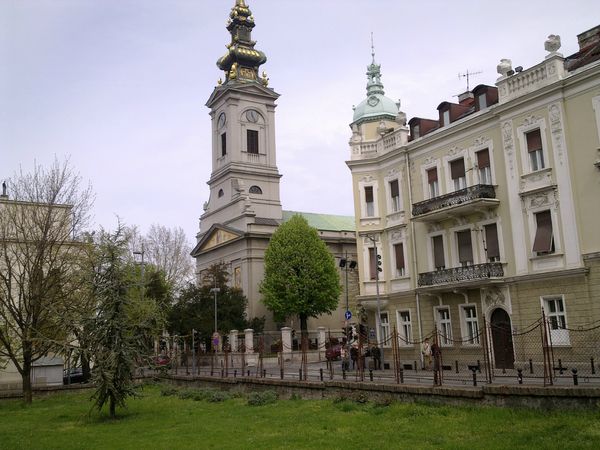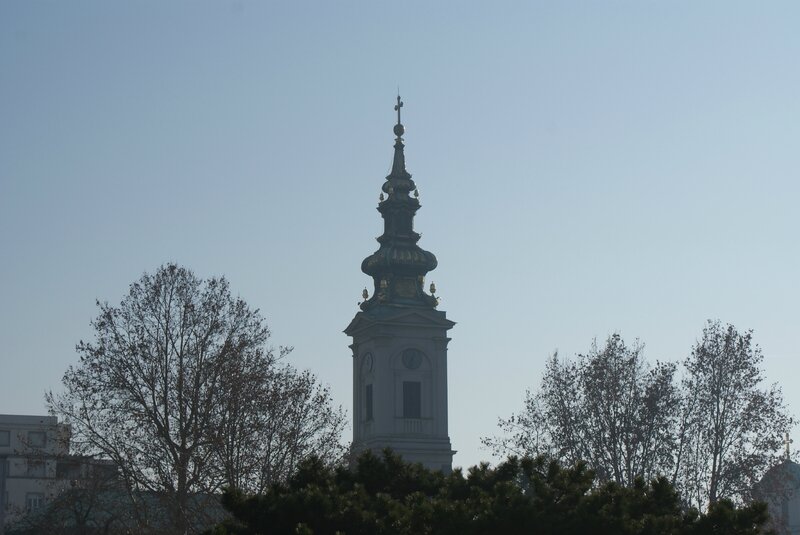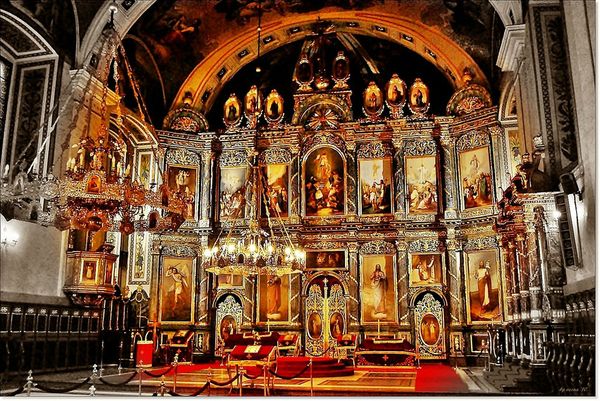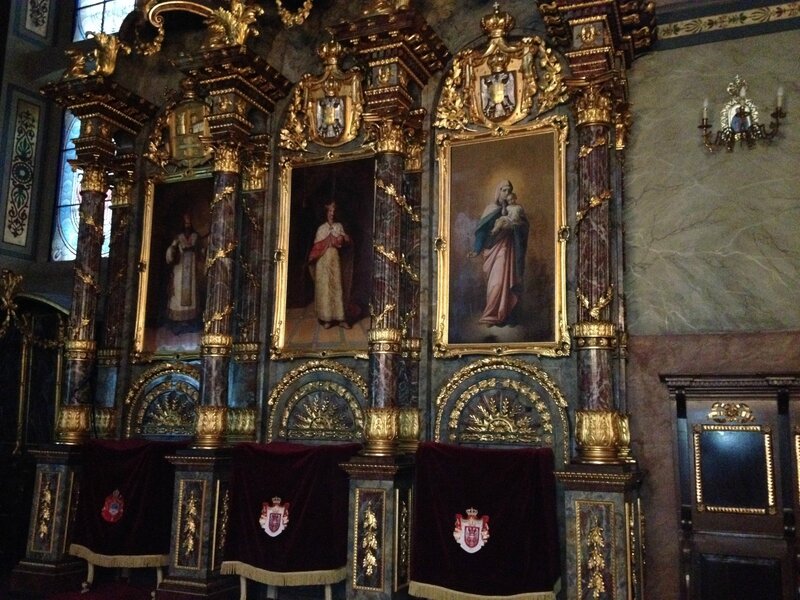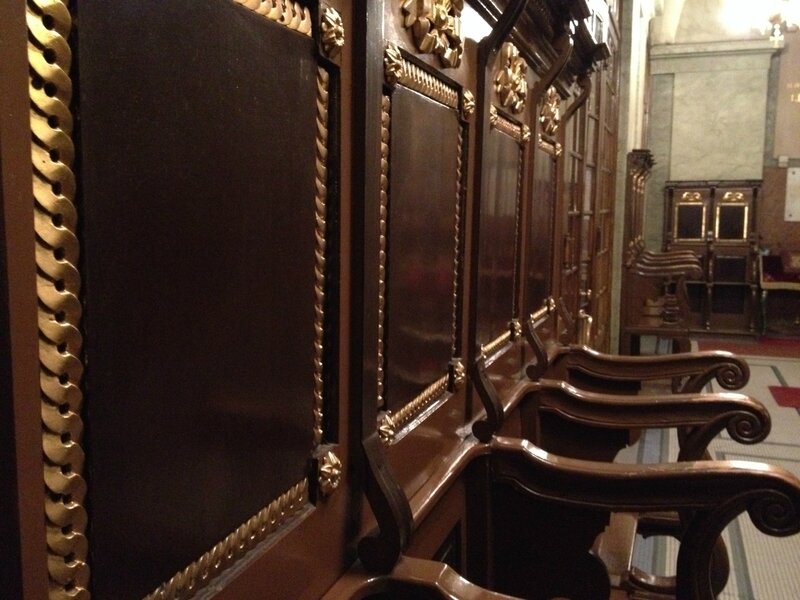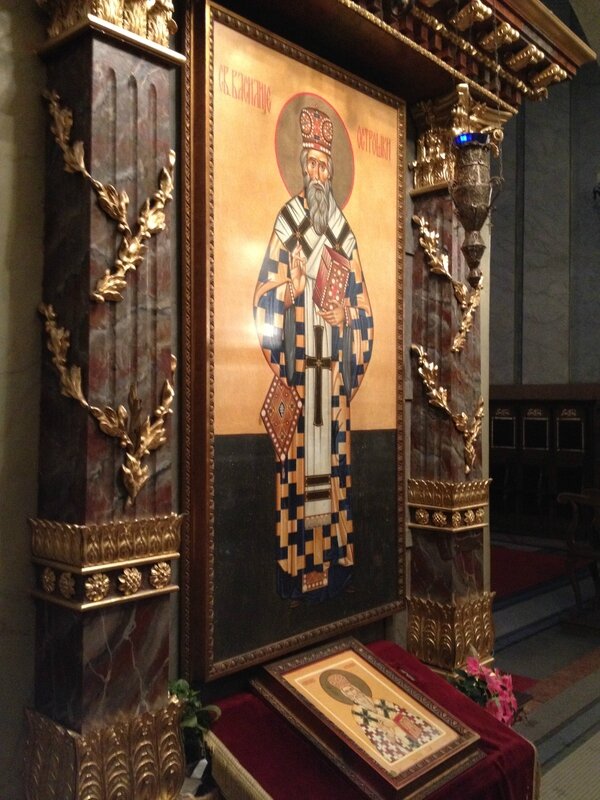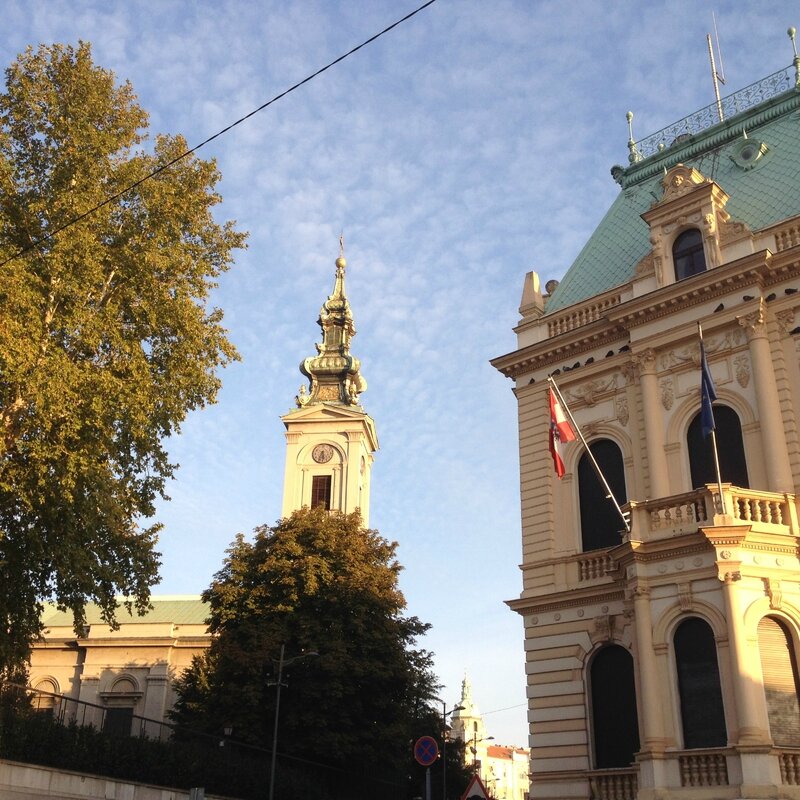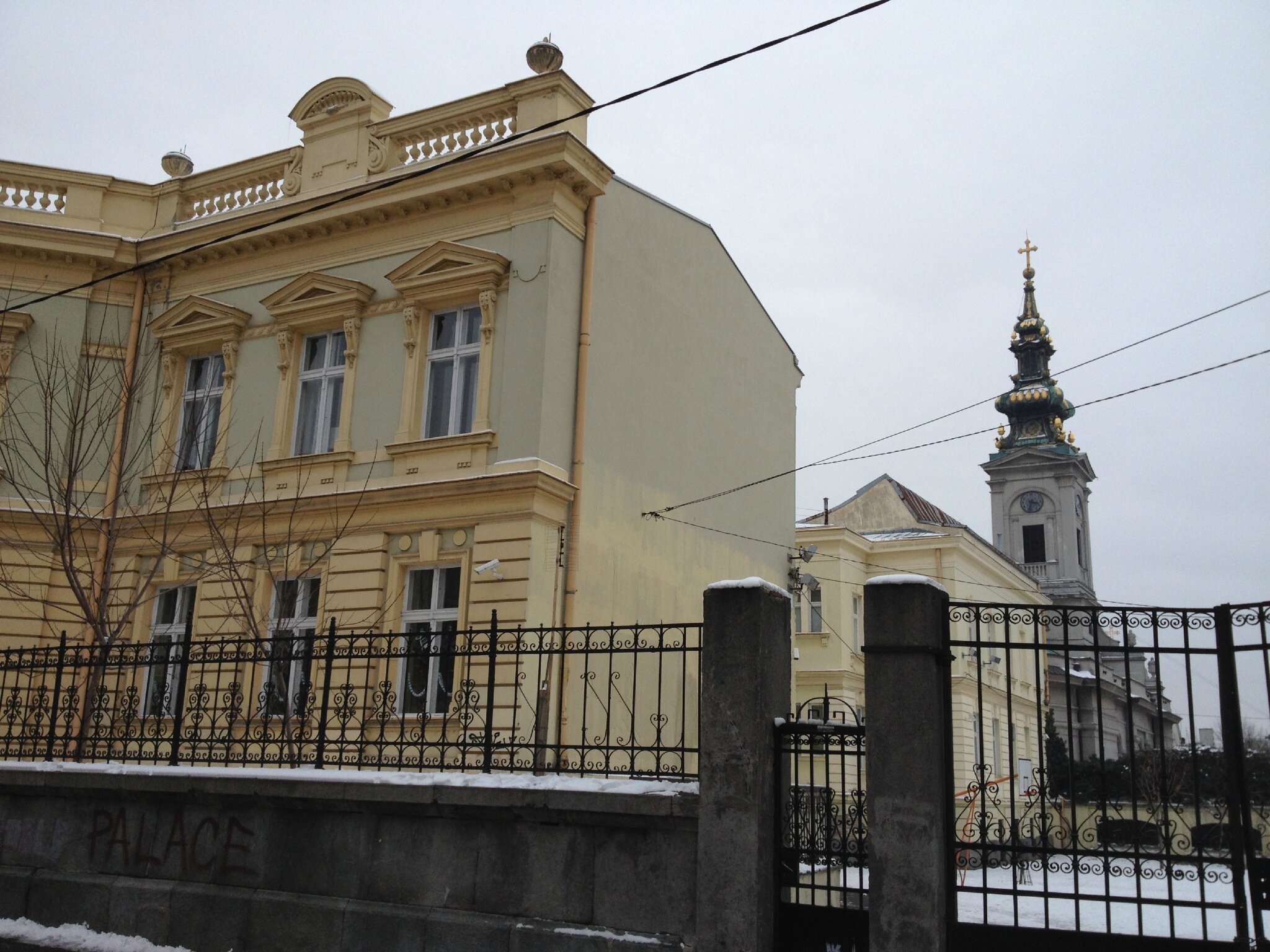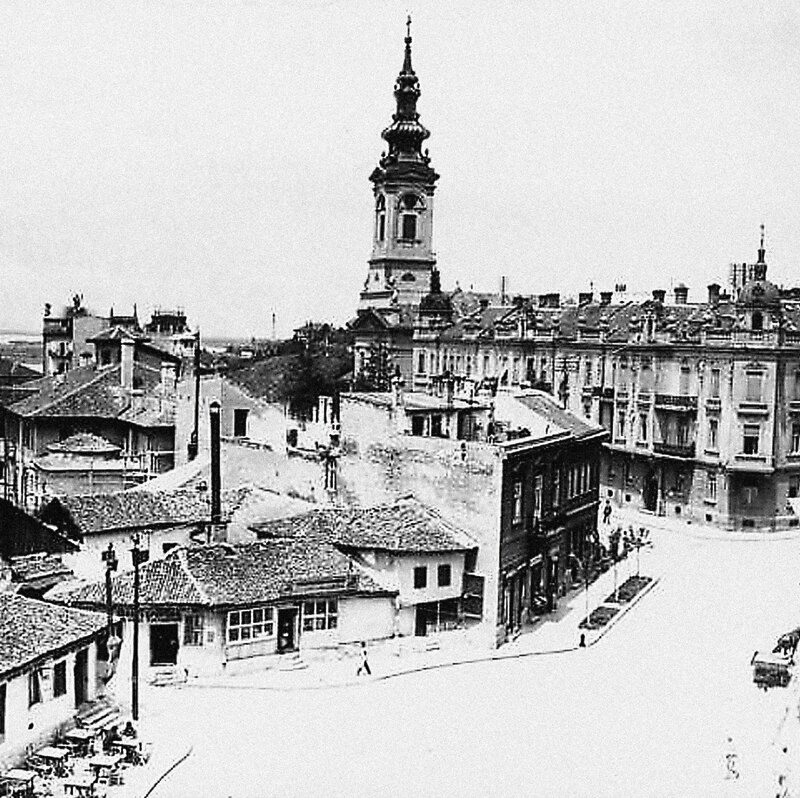 Situation : au carrefour de la rue Francuska et de la rue Cara Dusana.
Eglise orthodoxe de la fin du XIXème siècle. Réalisée en forme de croix grecque.
Vous pourrez noter qu'à l'intérieur il n'y a pas de chaises car les orthodoxes prient debout. A l'inverse des catholiques ils se signent selon un mouvement de droite à gauche : front, poitrine, épaule droite, épaule gauche. La raison en est simple. Comme chez les Latins, le prêtre byzantin bénit en traçant la croix de haut en bas puis de gauche à droite. Le fidèle quant à lui reçoit la bénédiction donnée par le prêtre et l'accompagne sur son corps comme un miroir, d'où le mouvement identique de haut en bas et inversé de droite à gauche. Ainsi, a été adopté l'usage d'inverser le « sens » du signe de la croix. Ces mêmes orthodoxes ont une autre coutume. Au moment de se signer, ils resserrent le pouce, l'index et le majeur, liés pour représenter la Trinité, et replient l'annulaire et l'auriculaire dans la paume pour signifier la double nature du Christ.
A noter également, l'édifice extérieur avec ses deux niveaux de bacs à bougies. L'étage supérieur pour les vivants et l'étage inférieur pour les morts.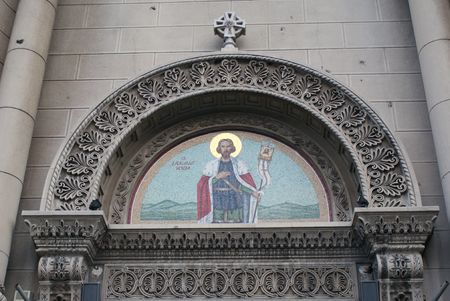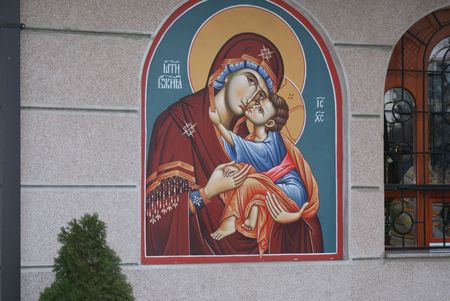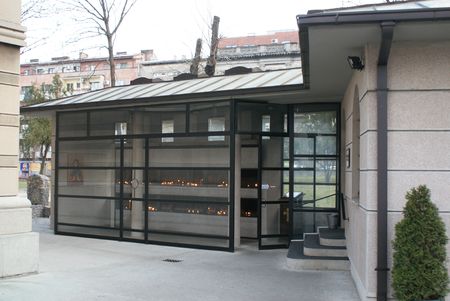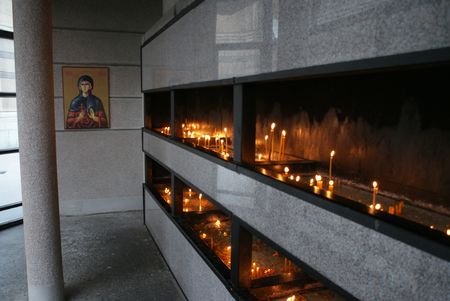 Les branches de chêne que vous pouvez aperçevoir sont mises à disposition pour Noël et servent au rituel du banjak censé apporter bonheur, santé et prospérité. En effet, le soir du Badnjak (veille du Noël serbe orthodoxe), la première personne (même anonyme) qui frappe par hasard à la porte d'une maison, est attendue avec ferveur et chaleureusement accueillie, avant d'être nourrie et de recevoir un cadeau. Cette personne est appelée polozajnik et symbolise l'ange arrivant pour annoncer la bonne nouvelle de la naissance de Jésus. Elle rappelle aussi à chacun que l'homme est de passage sur Terre.
Le polozajnik est très important dans le rituel du badnjak, car il apporte la branche de chêne qu'il va faire brûler, en faisant en sorte qu'elle forme des étincelles en se consumant pour que la maison soit bénie et que toutes les personnes présentes soient heureuses et s'enrichissent pendant l'année.
Eglise Orthodoxe Saint-Marc de Belgrade, située dans le parc deTašmajdan et non loin du Parlement. Fût construite de 1931 à 1940. Vous pourrez y voir un tombeau contenant les reliques de l'empereur Stefan Dušan. Vous serez impressionnés par les dimensions de cette église, 62 mètres de long pour 45 mètres de large avec une coupole principale qui culmine à 60 mètres de haut.
St Mark's Orthodoxe church, located inTašmajdan park, near the parliement. Was built from 1931 till 1940. You will be able to see the tomb of emperor Stefan Dušan. You will be impressed by the dimensions of this church, 62 meters long and 45 meters wide, and the height of the main cupola is 60 meters.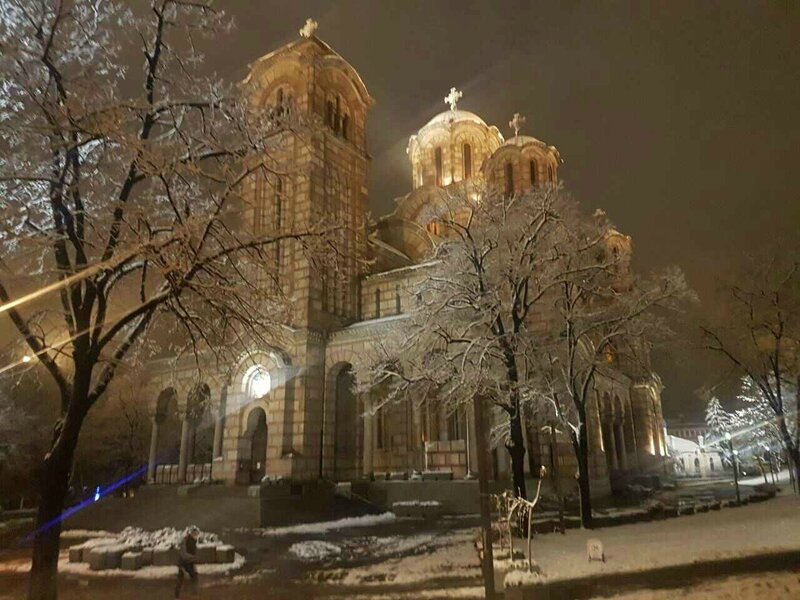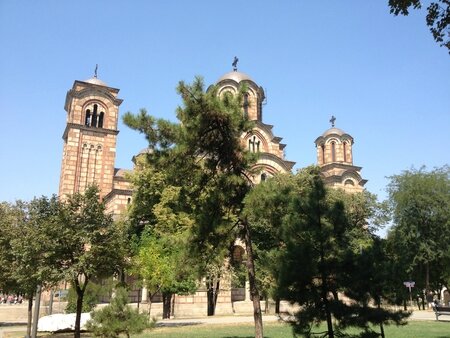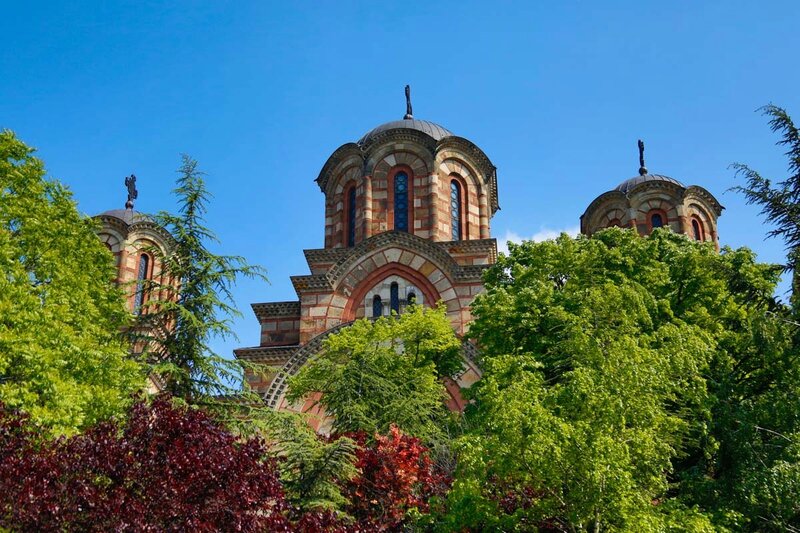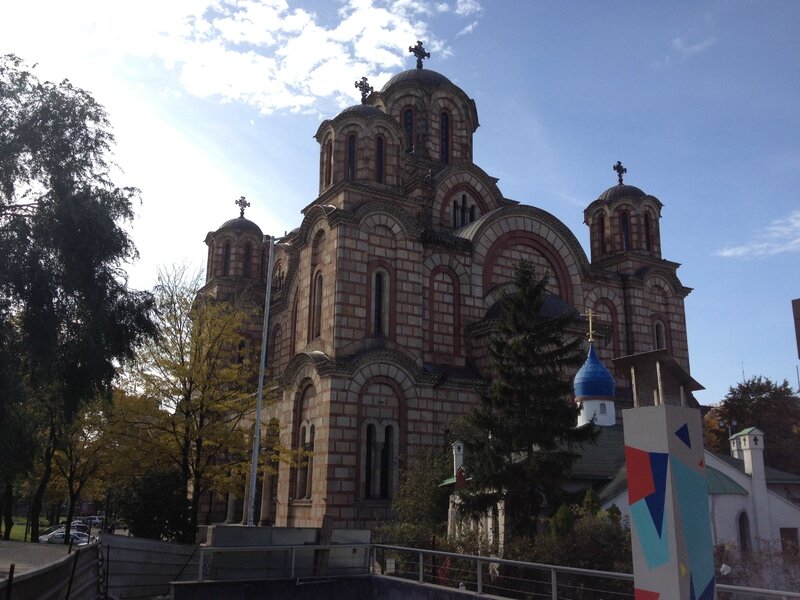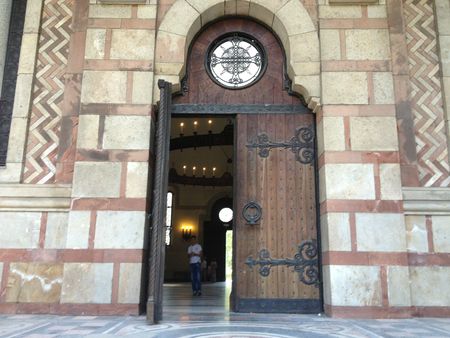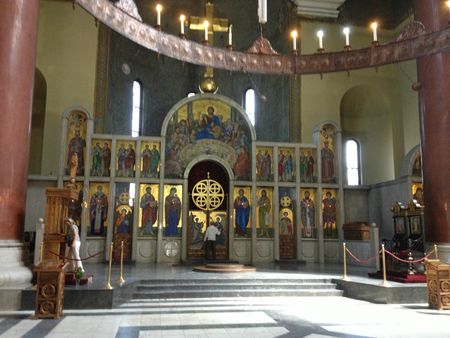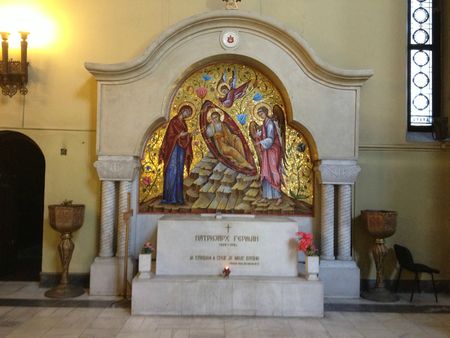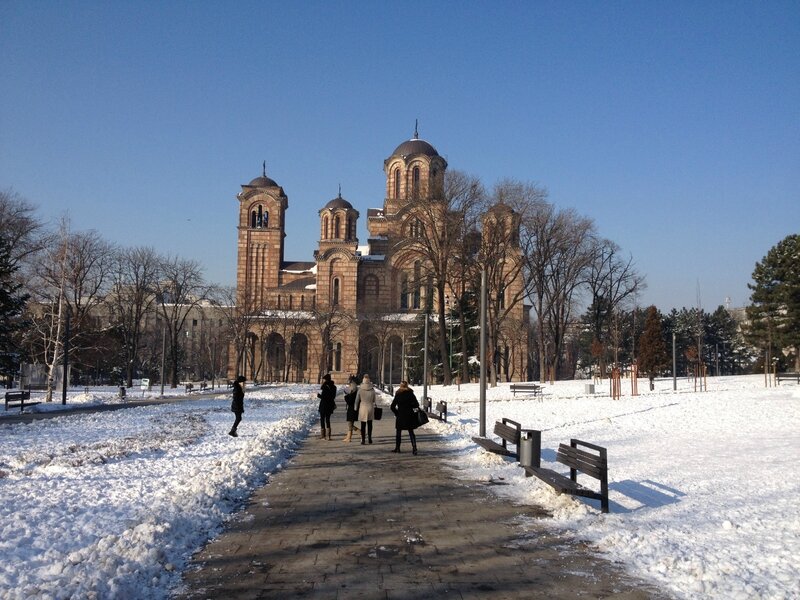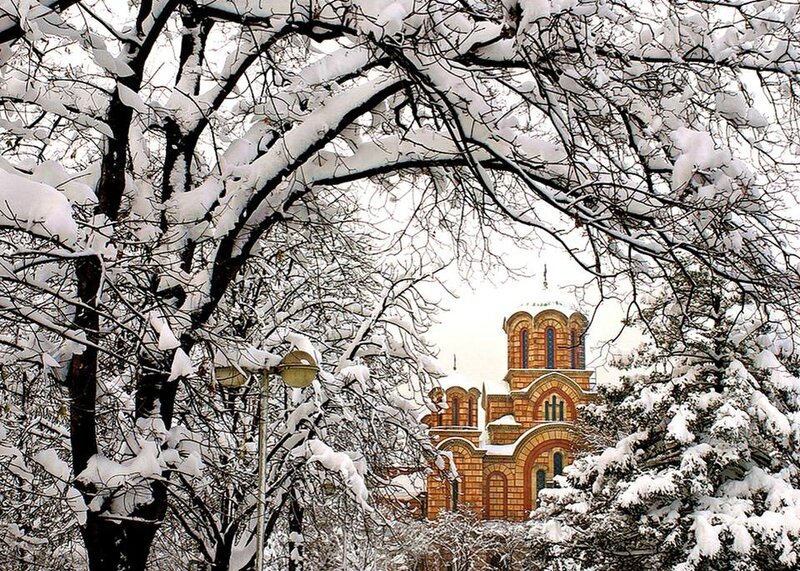 Ruska crkva
Situé juste derrière l'église Saint-Marc, dans le parcTašmajdan. Cette église orthodoxe fût construite pour les Russes qui avaient quitté leur pays à cause de la Révolution d'Octobre. Elle est facilement reconnaissable de part son clocher à bulbe bleu.
Located just behind St Mark's church, in Tašmajdan park. This orthodox church was built for the Russians who left their country because of the October Revolution. The church is easily recognizable with its blue bell-tower with bulb.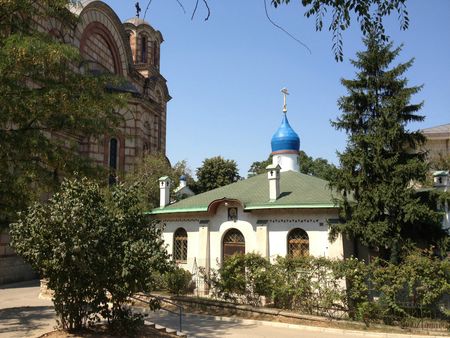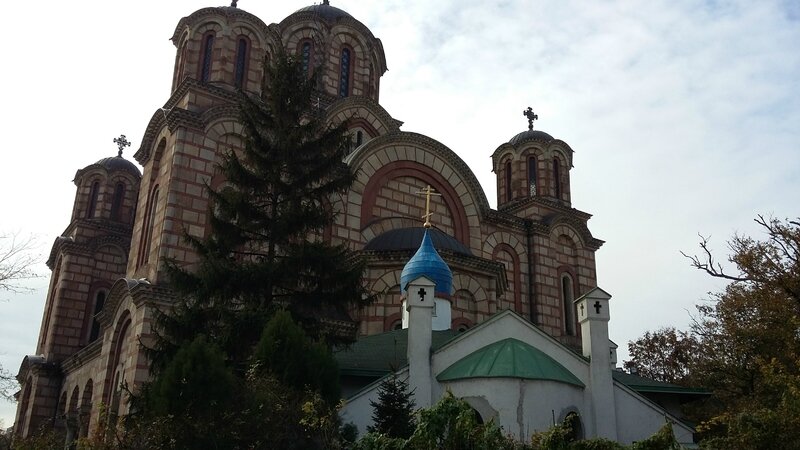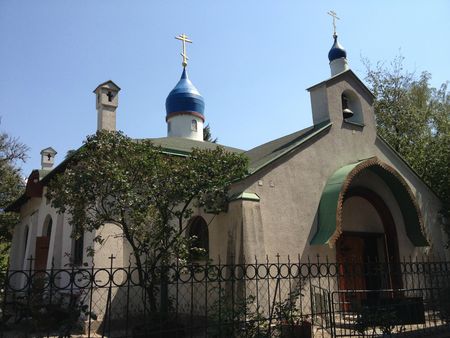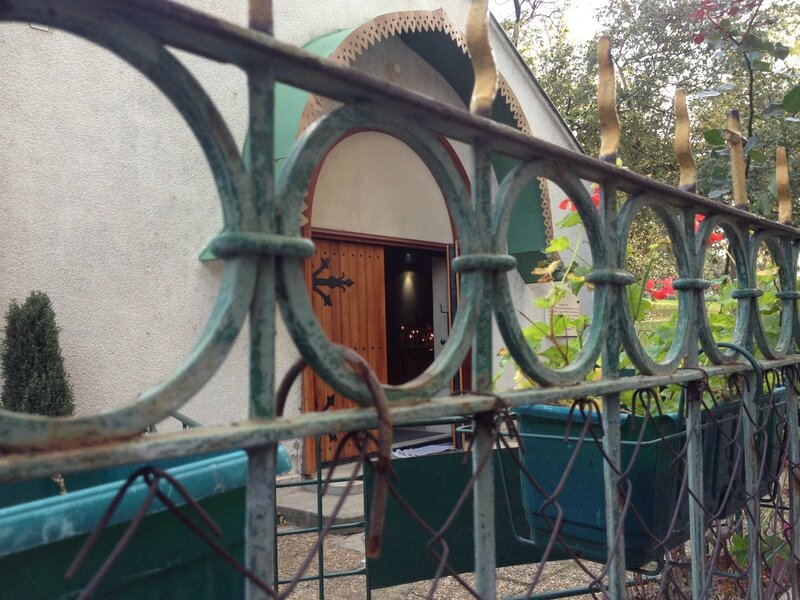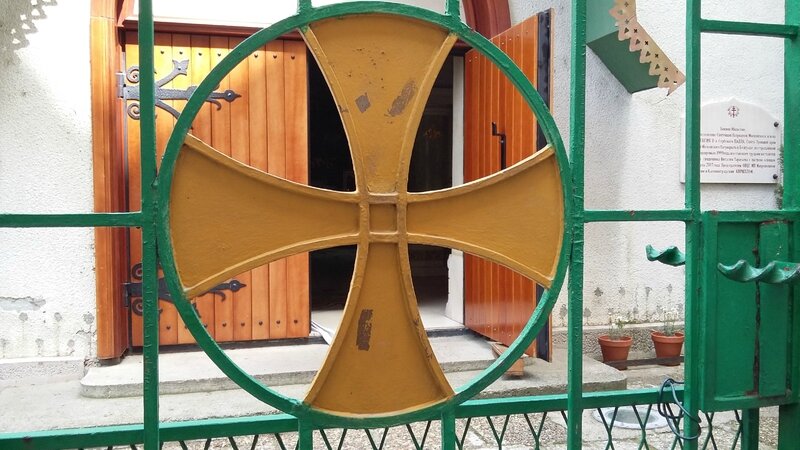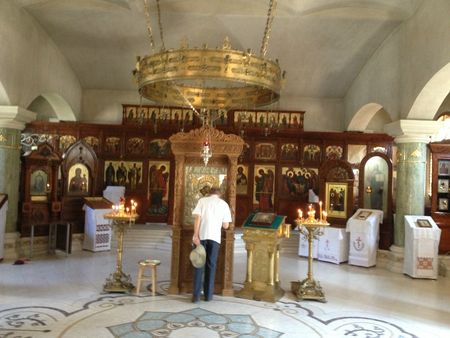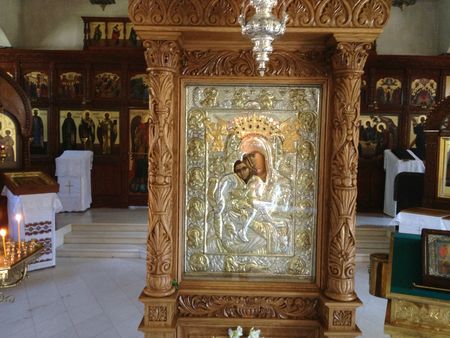 Situé sur l'avenue Roosevelt (Ruzvelta), le cimetière fût construit en 1886, il vaut le coup d'oeil. Il intègre pusieurs emplacements spécifiques, comme pour les tombes militaires, les tombes juives ou les citoyens méritants (poètes, écrivains, hommes politiques, compositeurs, sportifs célèbres...). Un cimetière militaire Français de combattants tombés sur le front d'Orient lors de la Premère Guerre Mondiale est également visibe à l'extremité ouest du cimetière, mais ouvert seulement pour les commémorations, 396 soldats y reposent.
Located in Roosevelt street (Ruzvelta), the cemetery was built in 1886, it is worth to visit. It includes several specific parts such as military graves, jewish graves and graves of distinguished citizens (famous politicians, writers, musicians, poets, sportsmen...). A french first world war military museum also takes place at the east end but is opened only for commemorations (396 French soldiers who died on the Salonica front are buried there).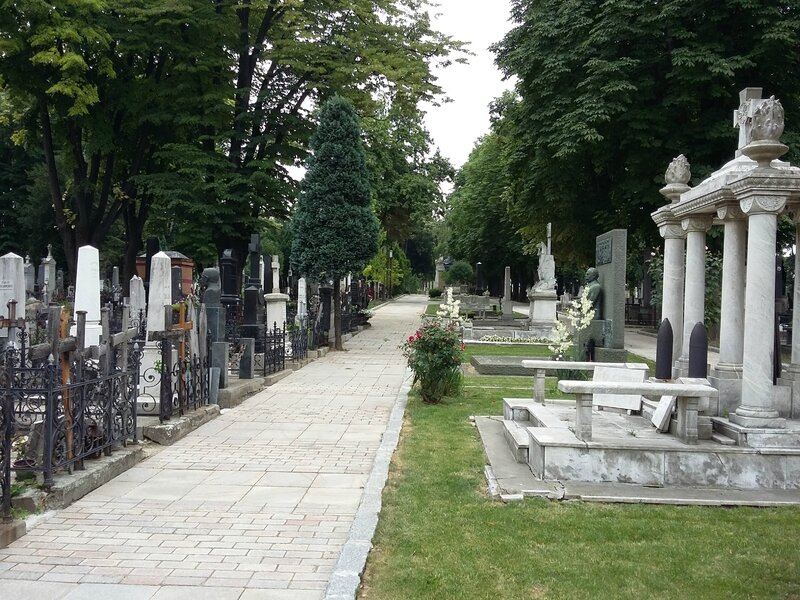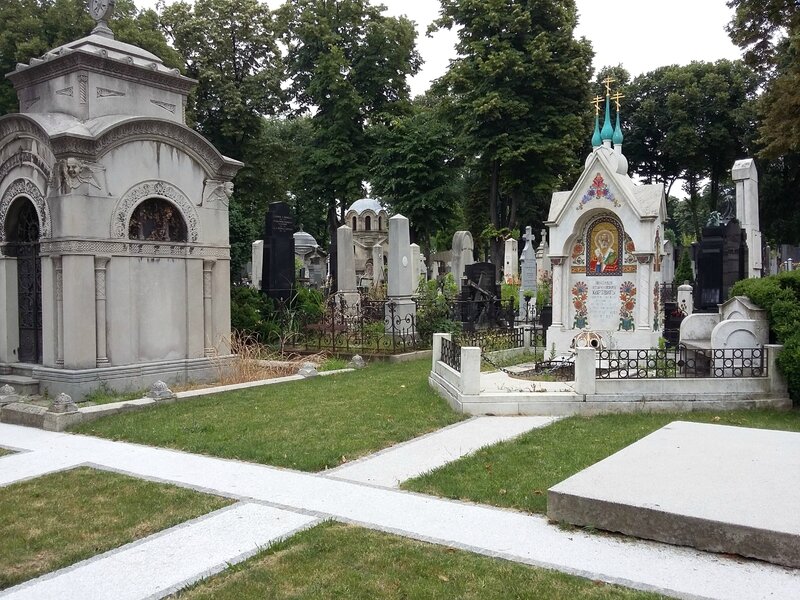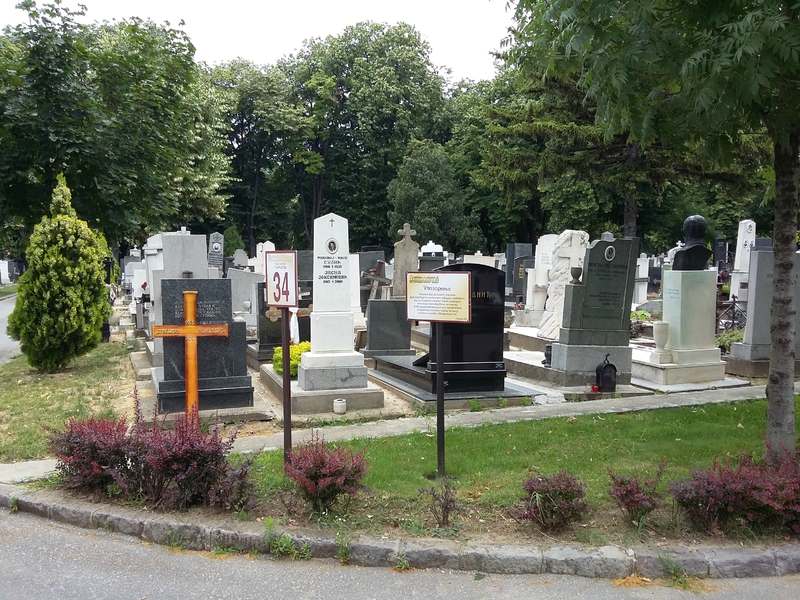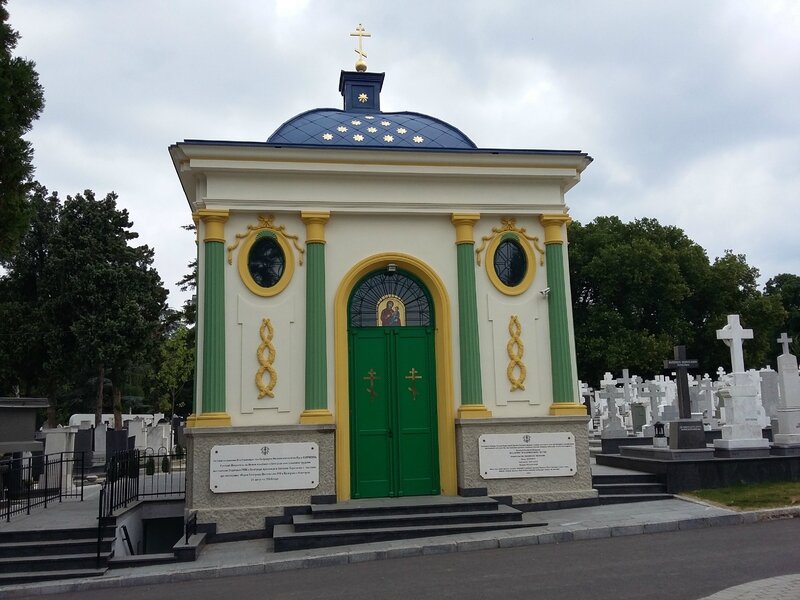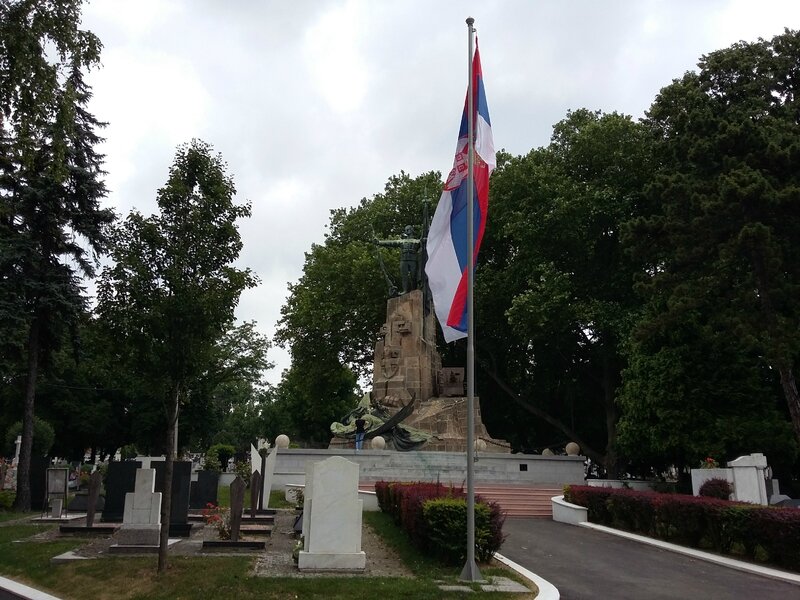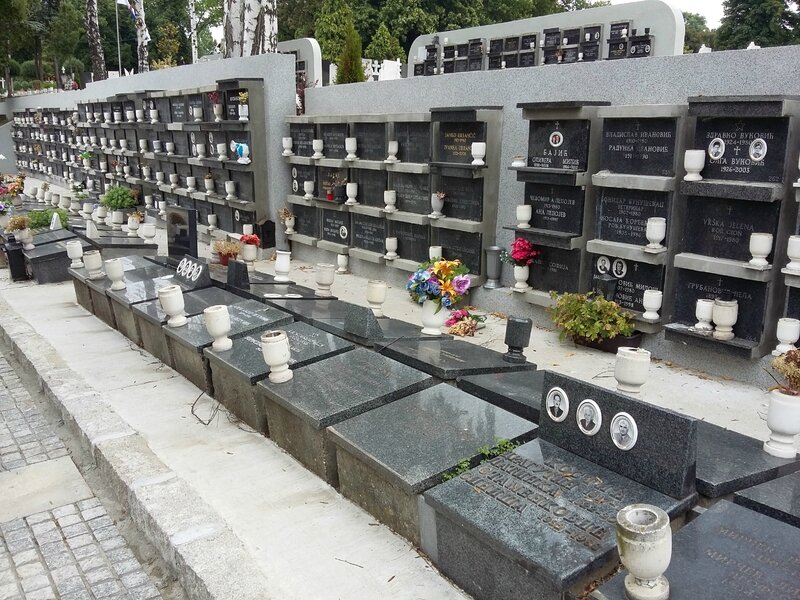 Eglise Saint Nicolas (1893) / Saint Nicholas church (1893) :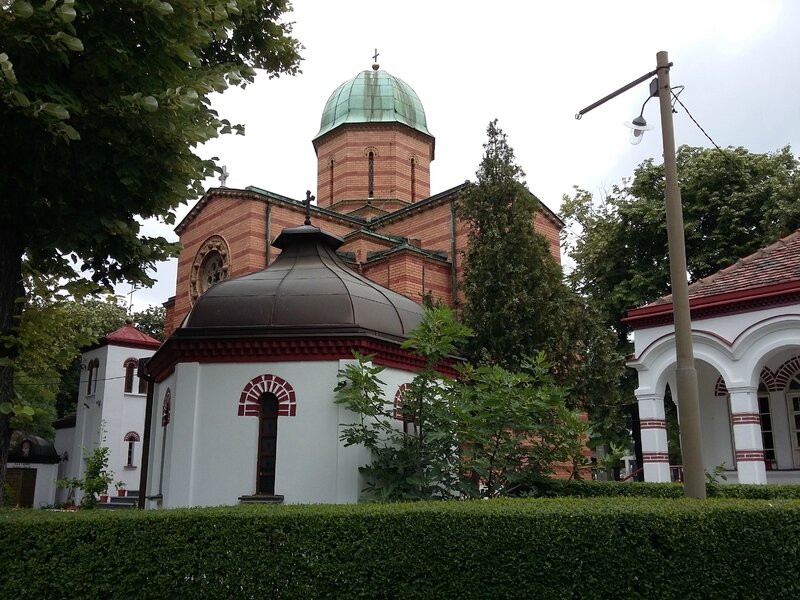 Tombes des citoyens méritants / Graves of distinguished citizens :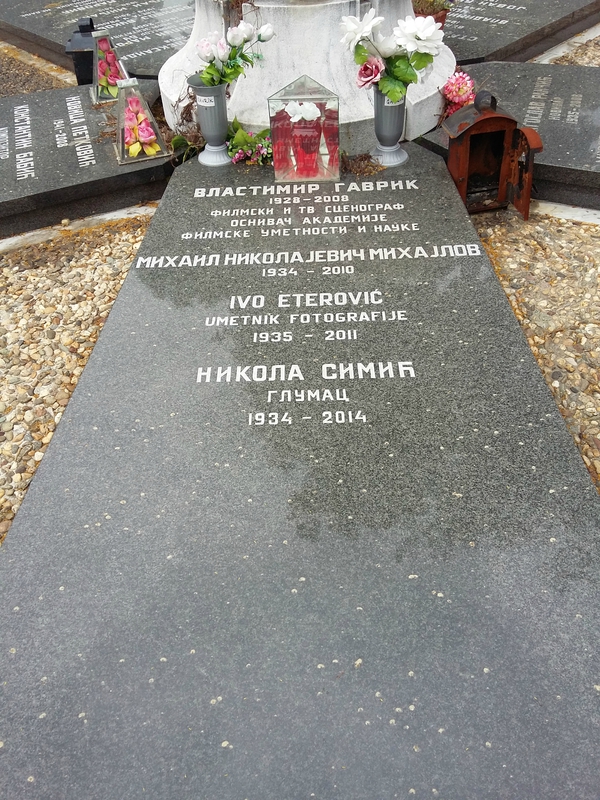 Cimetière Militaire Français / French military cemetery :