Adresse : Studenski Trg (place des étudiants). Web site : http://etnografskimuzej.rs/
Musée Ethnographique de Belgrade : très joli musée qui montre la grande diversité des costumes anciens des républiques de l'ex yougoslavie (Serbie, Croatie, Slovénie, Bosnie, Monténegro) du XIXème siècle et du début du XXème. Ces collections témoignent de l'héritage des cultures Ottomane et Byzantine. Sont présentés également différents types d'habitats anciens, vieux objets, broderies etc...
Ethnographic Museum of Belgrade. Nice museum showing the great diversity of traditional national costumes of ex-yugoslavia (Serbia, Croatia, Slovenia, Bosnia, Montenegro) from the 19th century and early 20th century. These collections testify about the inheritance and the influence of the Ottoman and Byzantin cultures. Also displayed : tools, ceramics, embroidery, domestic interiors etc...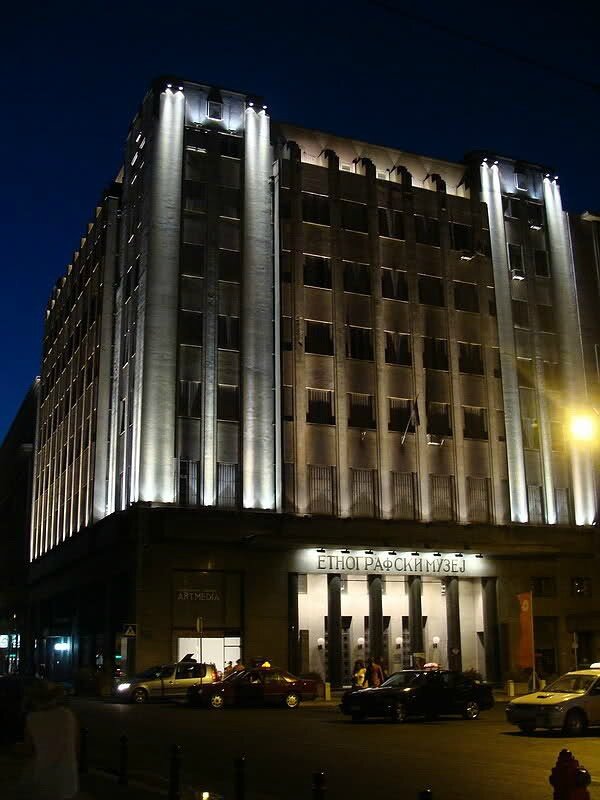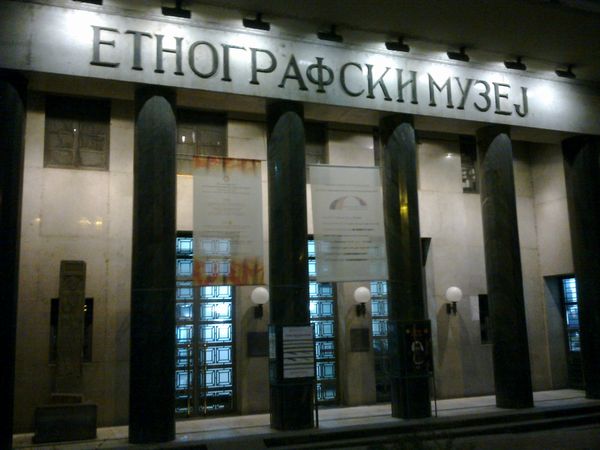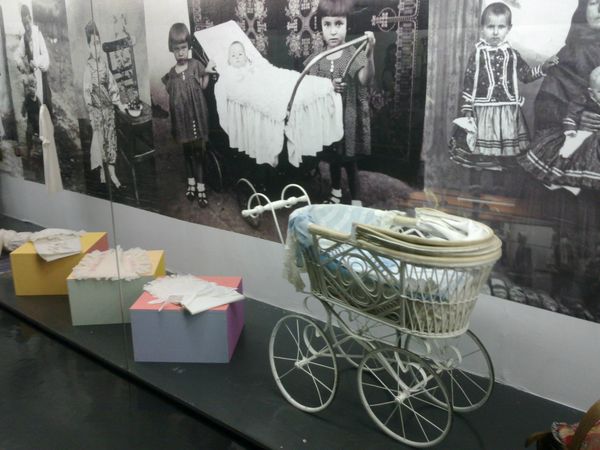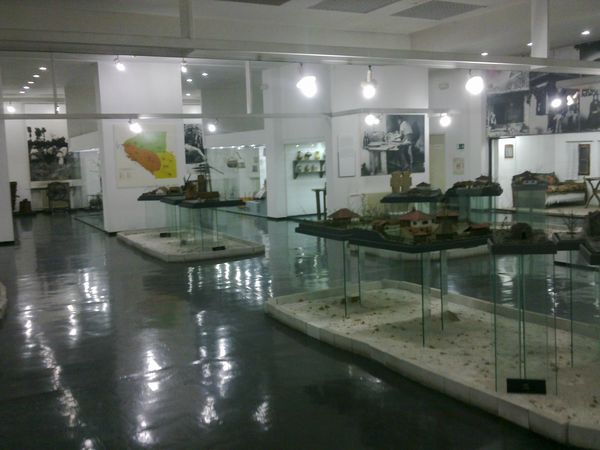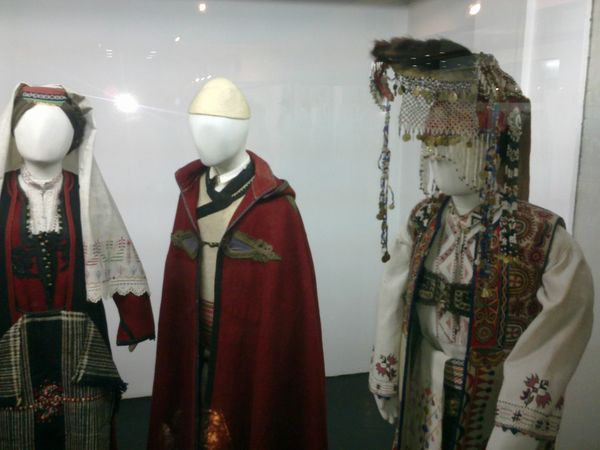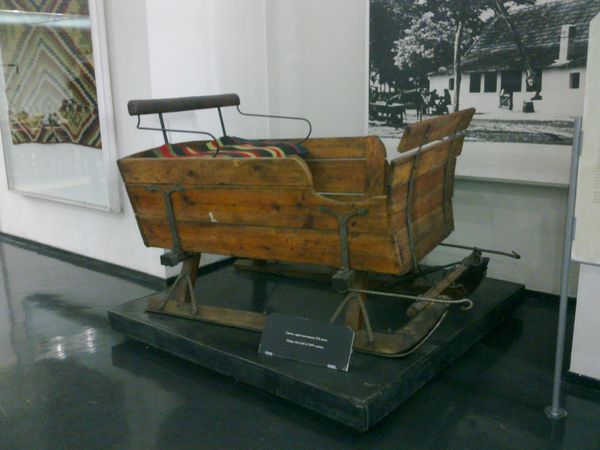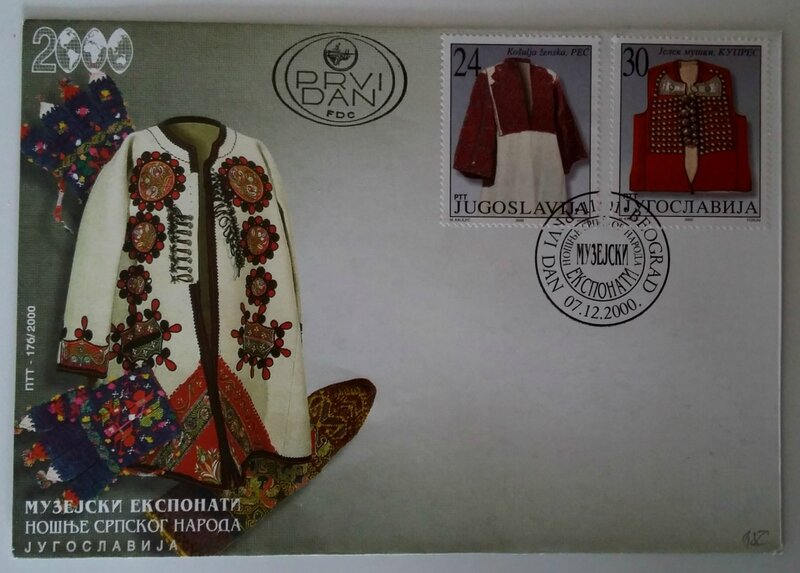 25 mai 1892 : date de naissance de Josip Broz, dit Tito.
Le musée présente des objets personnels ayant appartenu à Tito. Collections archéologiques, d'armes, de peintures et de nombreux cadeaux reçus par Tito tout au long de son règne.
Vous aurez également accès à la Kuća Cveća (la Maison des Fleurs), qui abrite la tombe de Tito, située à proximité immédiate du musée.
Collection de bâtons relais (Zbirka štafeta). Le 25 mai de chaque année, jusqu'en 1987, un passage de relais (relais de la jeunesse) était organisé à travers le pays, à partir de sa ville natale Kumrovec, traversant les villes principales de la République Socialiste de Yougoslavie, pour arriver jusqu'au stade Marakana de l'Etoile Rouge de Belgrade où le bâton, accompagné d'un message, était remis à Tito lors d'une grande cérémonie.
25th of may 1892 : Josip Broz (Tito) birth date.
The museum shows many objects that belonged to Tito. Archaeological collections, guns, paintings and many other gifts that were given to Tito throughout his reign.
You will also have access to the Kuća Cveća (the House of Flowers), where Tito's tomb can be seen.
Adresse / adress : Botićeva 6, Belgrade
Heures d'ouverture / Working hours :
Tous les jours, sauf le lundi, de 10.00 à 18.00 / from 10.00 a.m. to 6.00 p.m. every day except Mondays.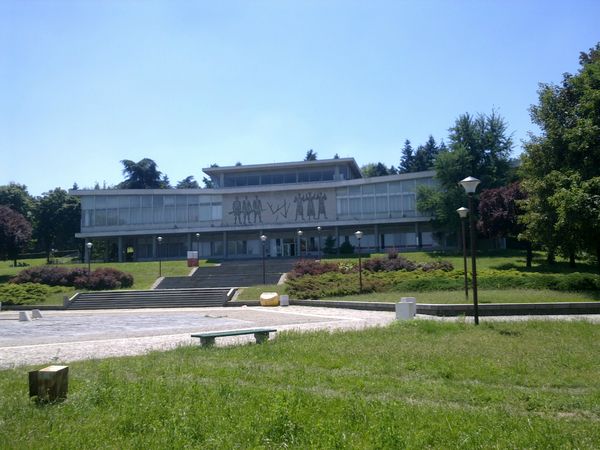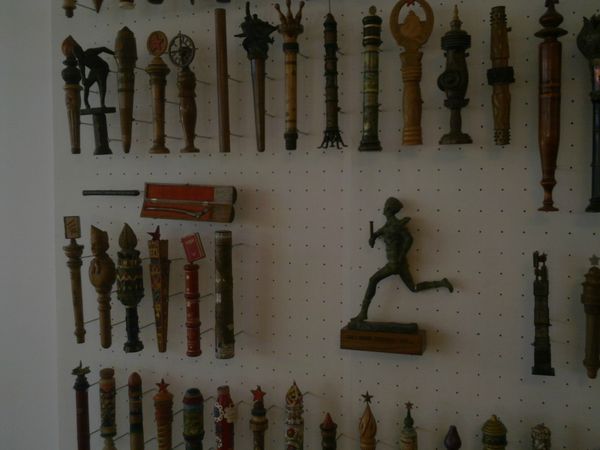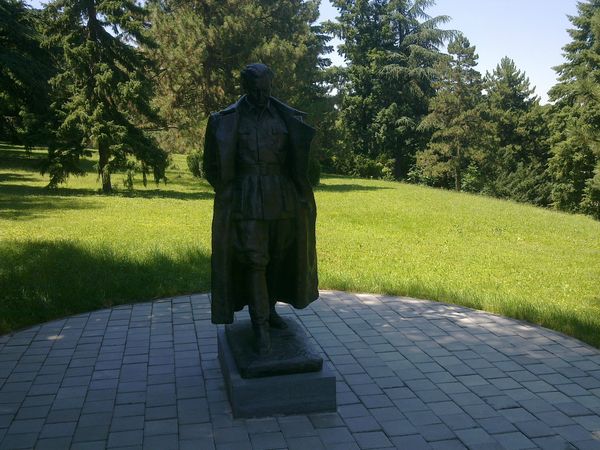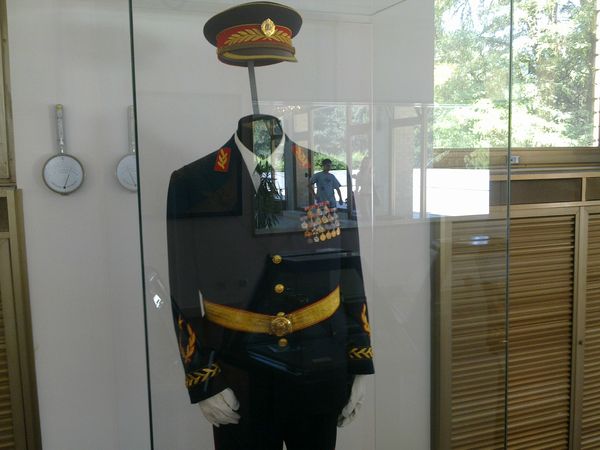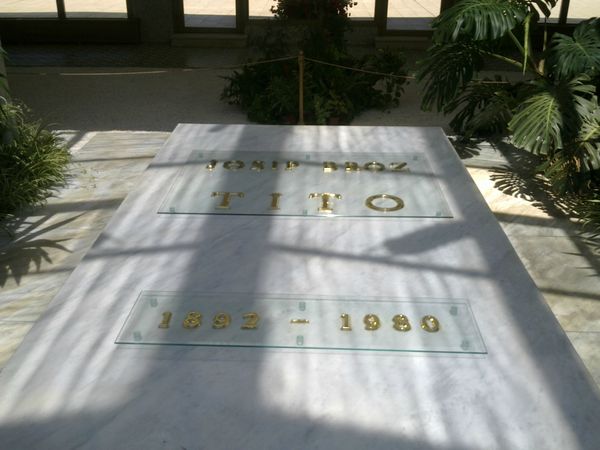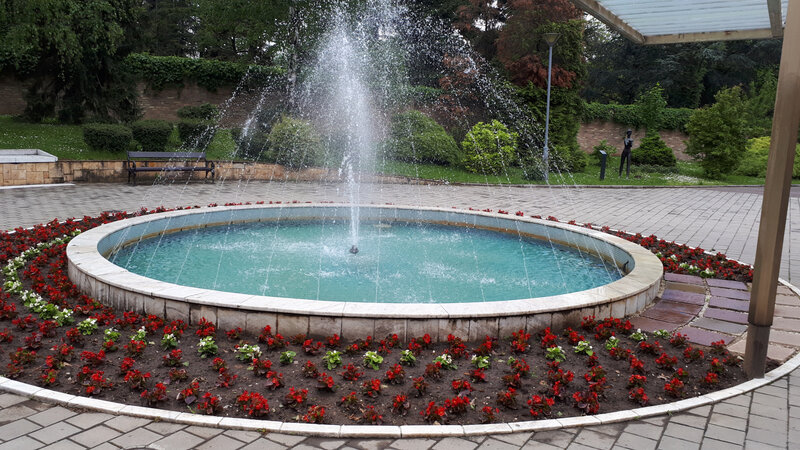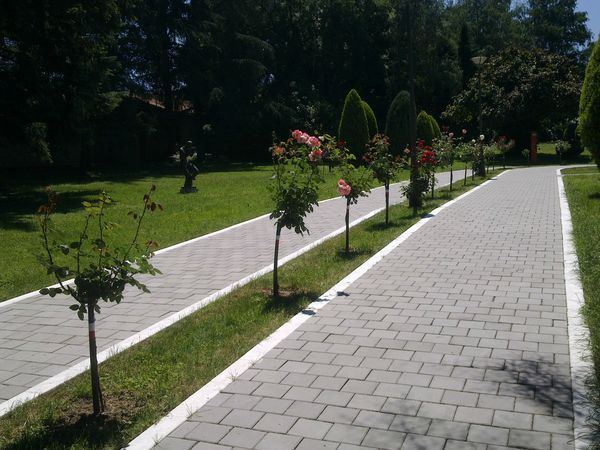 Le 26 octobre 2013, Jovanka, la veuve de Tito est inhumée à ses cotés :
On 26th of october 2013, Jovanka, Tito's widow, is now buried near him :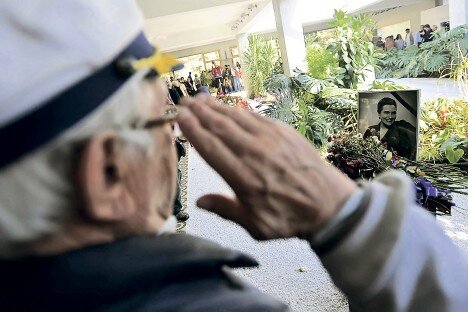 Musée / Expo Tehnika Narodu
Présentation de l'évolution des techniques et des produits manufacturés dans la Yougoslavie des années 50 à 70.
Museum / Exhib Tehnika Narodu
Exhibition about improvements in techniques and products manufactured in Yugoslavia in the 50's till the 70's.
Adresse : Botićeva 6, Belgrade
Heures d'ouverture / Working hours :
Tous les jours, sauf le lundi, de 10.00 à 18.00 / from 10.00 a.m. to 6.00 p.m. every day except Mondays.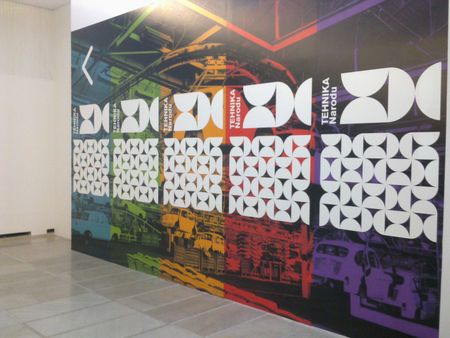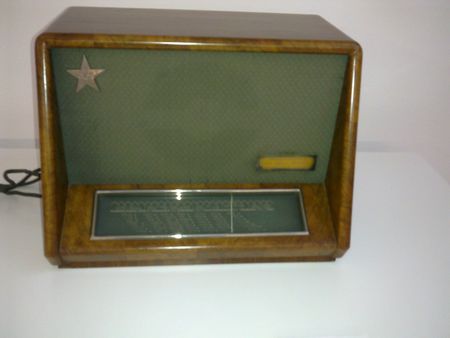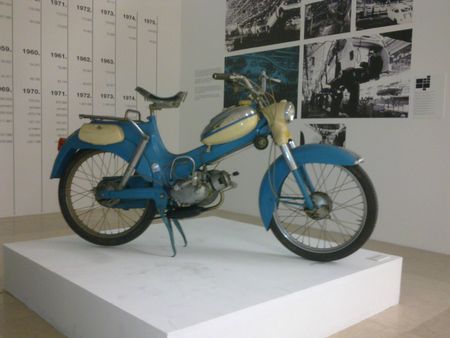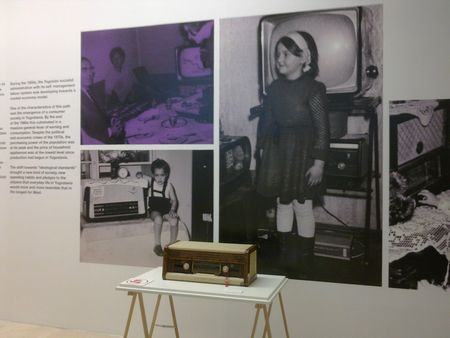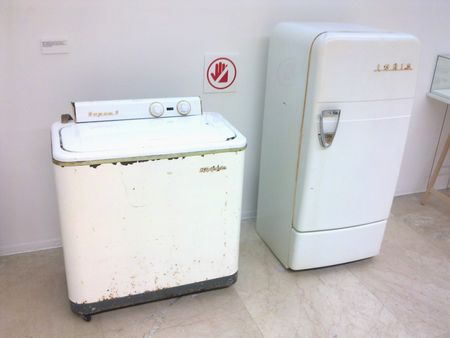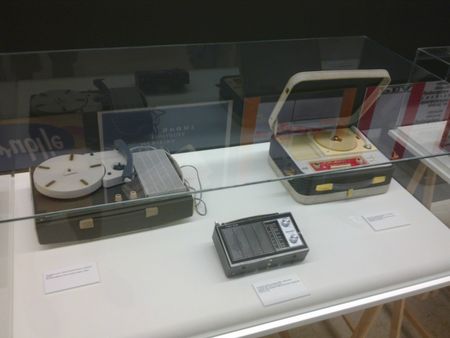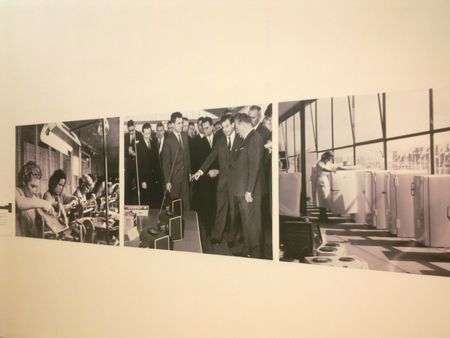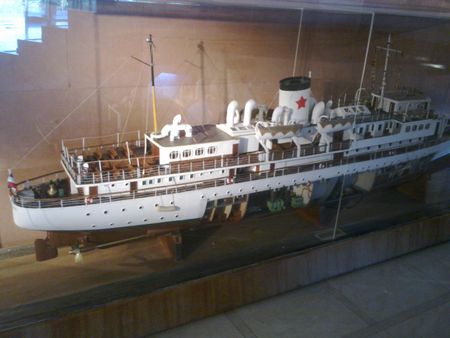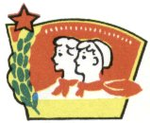 Exposition sur la vie en ex-yougoslavie des années 50 à 90 / Exhibition about life in ex-yugoslavia from the 50's to the 90's.
Adress : Robne kuće "Beograd" - Knez Mihailova 5 - Beograd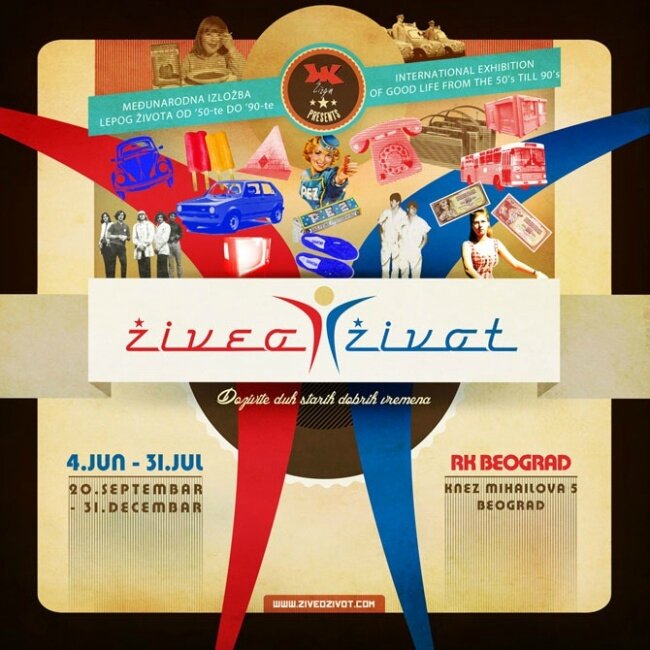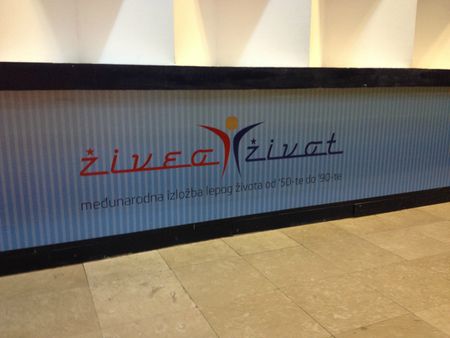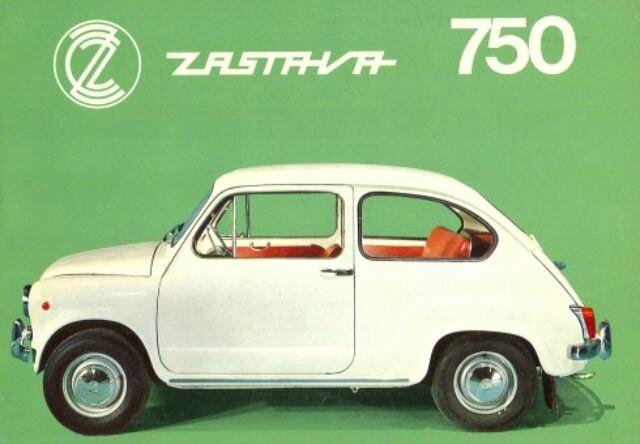 Zastava 1300 Luxe :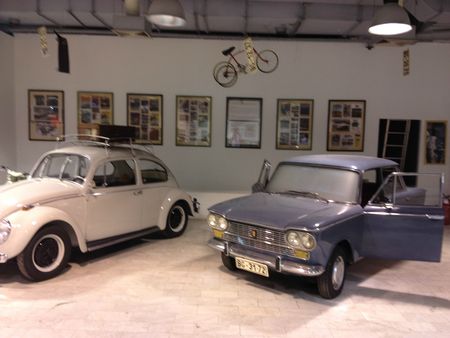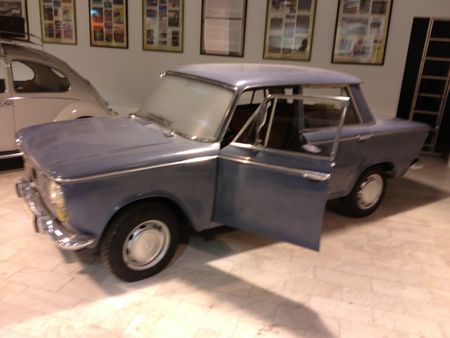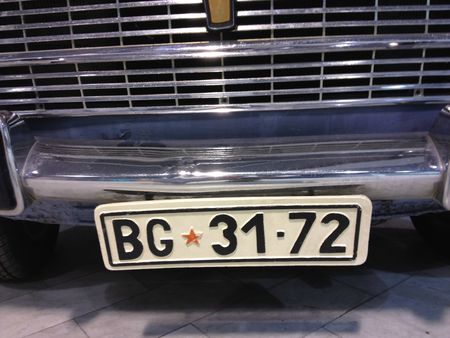 Une classe de cours sous l'ère Tito / a classroom at Tito's time :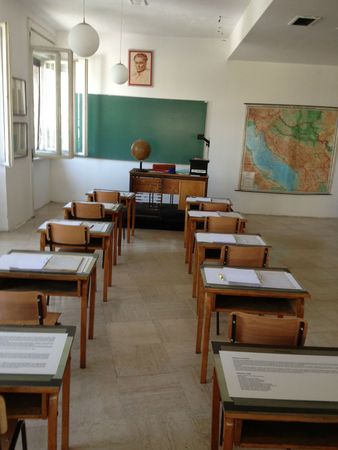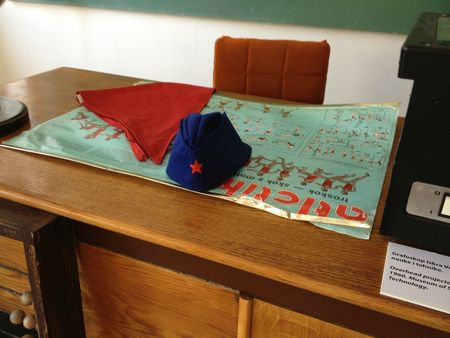 Cockta fût créé en 1953 par Emerik Zelinka avec le goût et l'apparence du Coca Cola, afin de remplacer celui-ci au sein de la Fédération des Républiques Socialistes. A l'heure actuelle, il est toujours fabriqué en Slovénie et connaît même ces dernières années un regain de consommation :
Cockta was created in 1953 by Emerik Zelinka with the similar taste of Coca Cola drink, in order to replace it in Yugoslavia. Nowadays, it is still manufactured in Slovenia and for some time, it even became more and more fancy to drink it :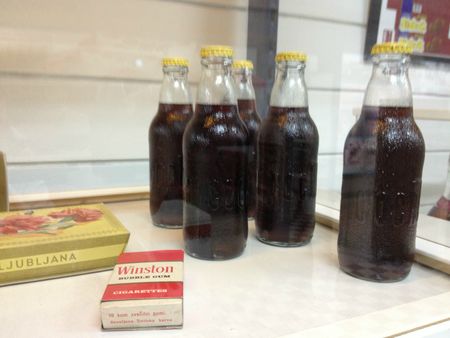 Kiosque à journaux et kiosque fast food: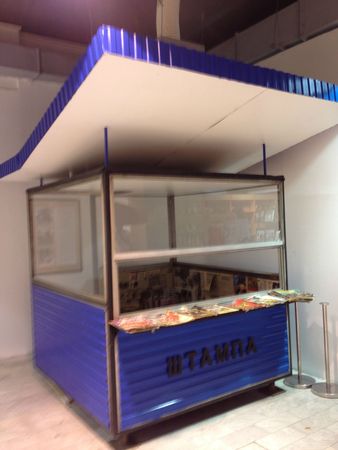 Maillots des quatres principaux clubs de football de l'Ex-Yu (Etoile Rouge de Belgrade, Dinamo Zagreb, Hajduk Split, Partizan Belgrade) et carte des clubs :
Four main football club jerseys of Ex-Yu (Belgrade Red Star, Dinamo Zagreb, Hajduk Split, Belgrade Partizan) and football clubs map :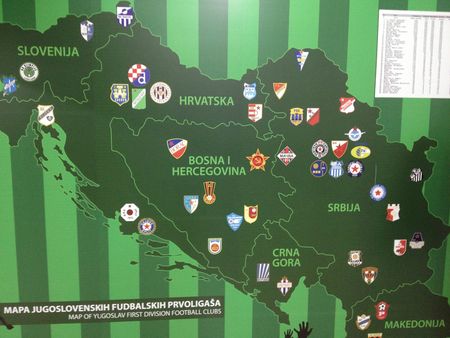 Chaussures de Goran Bregovic :
Goran Bregovic shoes :
En 1931, Bata créé une manufacture de chaussures à Borovo en Yougoslavie. En 1945, à la prise du pouvoir par les communistes, l'état en prend possession. En 1976, création de la marque Startas. Ses modéles de sport, initialement créés pour les joueurs de tennis de table, deviendront rapidement un "must" dans tout le pays :
In 1931, Bata started to manufacture shoes in Borovo, Yugoslavia. In 1945, when communists took control of the country, the state became the owner. In 1976, Startas brand was created. Sports models, created first for table tennis players, became a "must" at that time :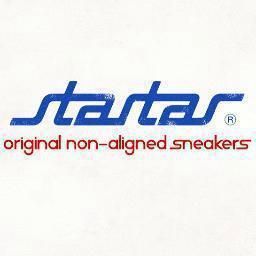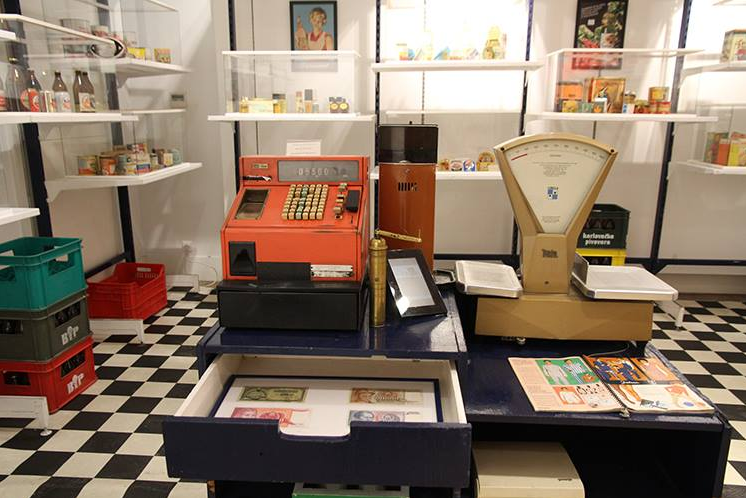 Musée d'Art Contemporain de Belgrade, Ušće 10, Blok 15
20 octobre 2017 : après 10 ans de travaux et de fermeture au public, le bâtiment rénové ouvre à nouveau.
Le Musée d'Art Contemporain fut construit entre 1960 à 1965 par les architectes Ivan Antić and Ivanka Raspopović, il demeure l'un des symboles de l'architecture moderniste de la Yougoslavie socialiste et propose des oeuvres de nombreux artistes depuis le début du XXème siècle jusqu'à nos jours.
Museum of Contemporary Art Belgrade, Ušće 10, Blok 15
20 October 2017 : after 10 years of being closed to the public, the restored building of the Museum opens again.
The Museum of Contemporary Art was built from 1960 to 1965 by the architects Ivan Antić and Ivanka Raspopović and remains one of the symbol of modernist architecture of socialist Yugoslavia, it shows original works from a variety of artists from the beginning of the 20th century to the present.

http://eng.msub.org.rs/rekonstrukcija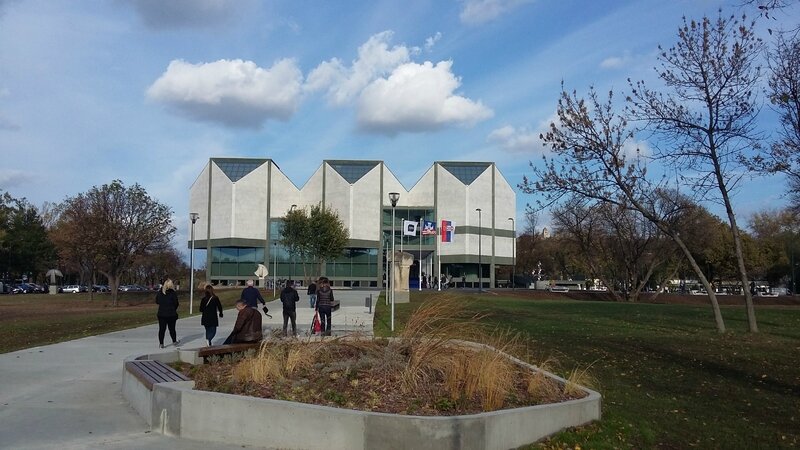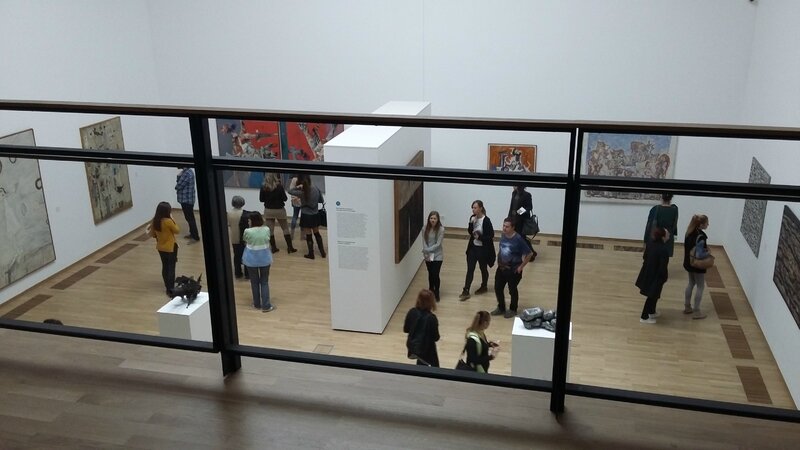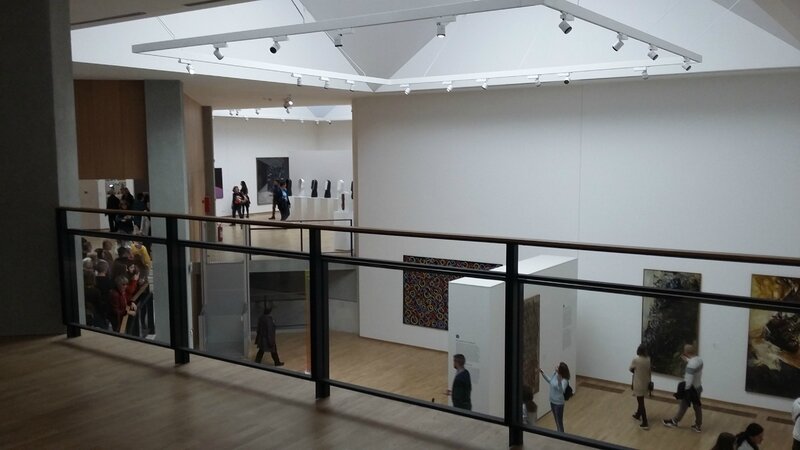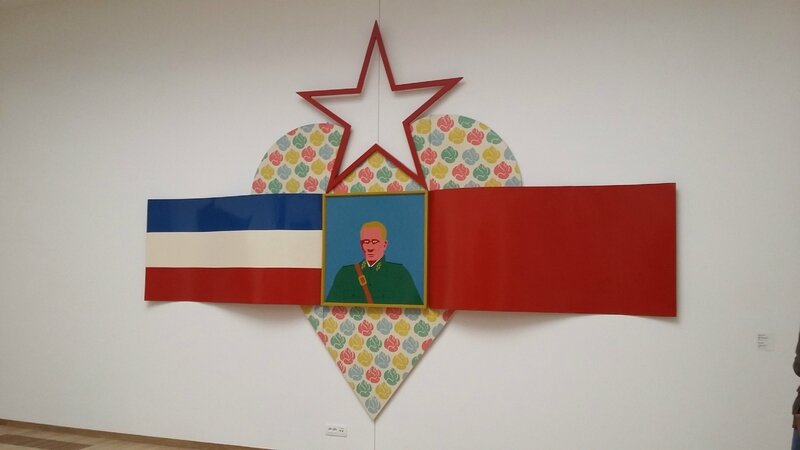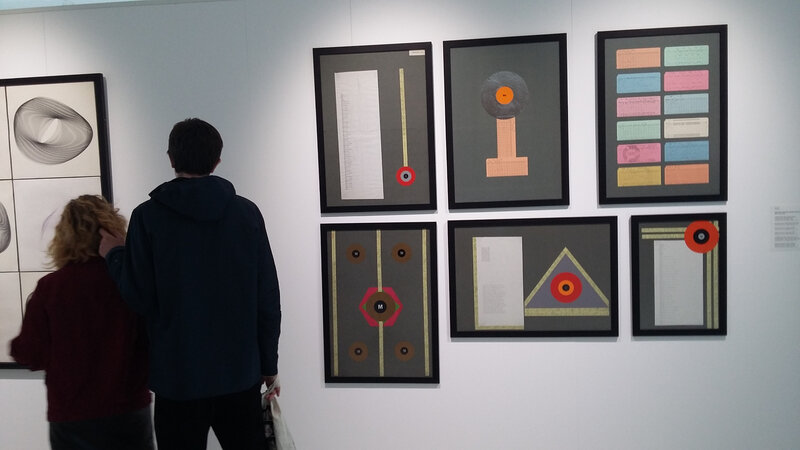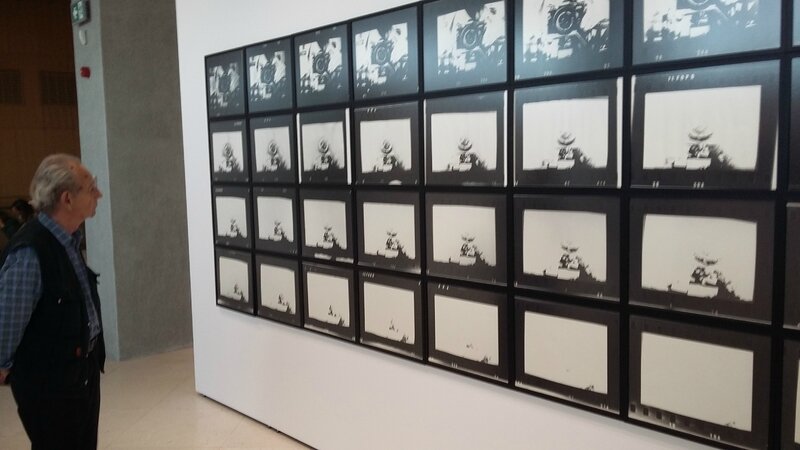 Milica Ružičić (Zrenjanin, Jugoremedija, 2004) :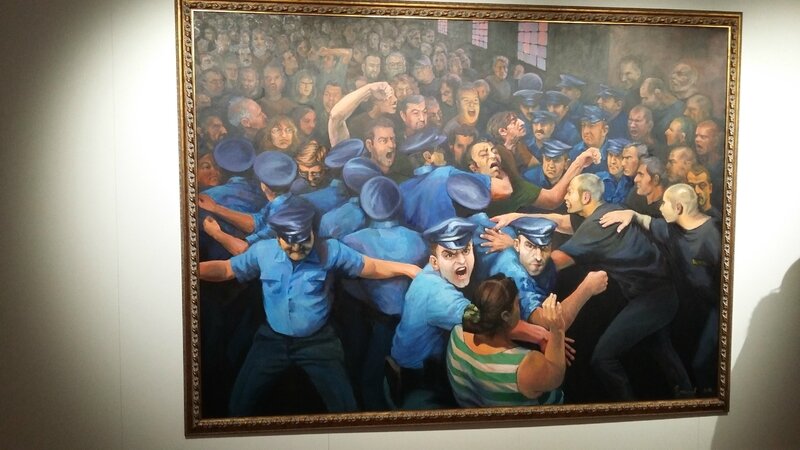 Đorđe Andrejević Kun (The cell - 1939) :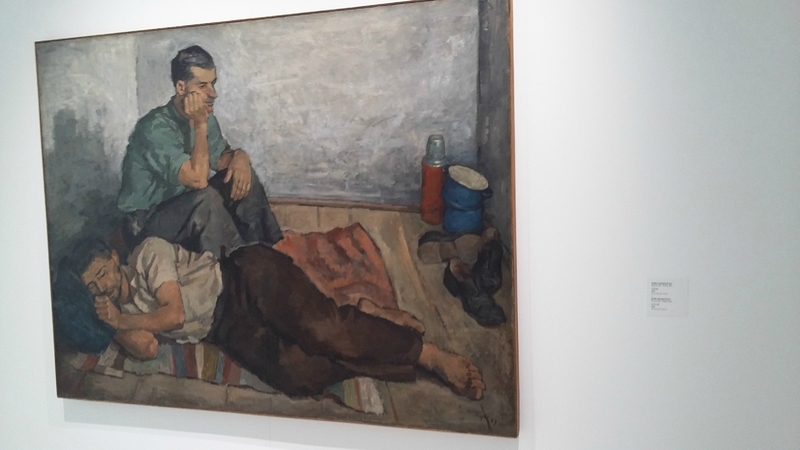 Vasa Pomorišac (card players - 1924) :
Photos de Tomislav Peternek / Pictures by Tomislav Peternek :