Commencée en 1935, sa construction fût arrêtée sous l'ère Tito. Sa construction et sa décoration ont repris en 2000. Elle peut contenir 10 000 personnes. Très impressionnate de l'extérieur avec sa coupole haute de 70 mètres.
Started in 1935, its construction was stopped during Tito's time. The construction and decoration started again in 2000. 10 000 people can go inside. The cupola stands at the height of 70 meters and makes it very impressive from outside.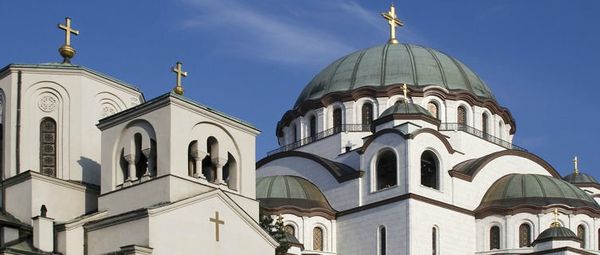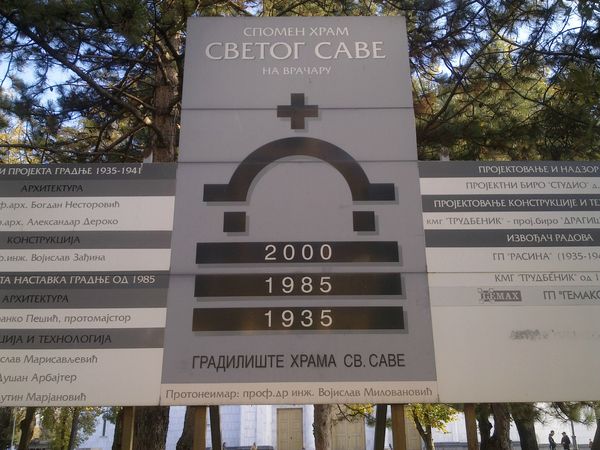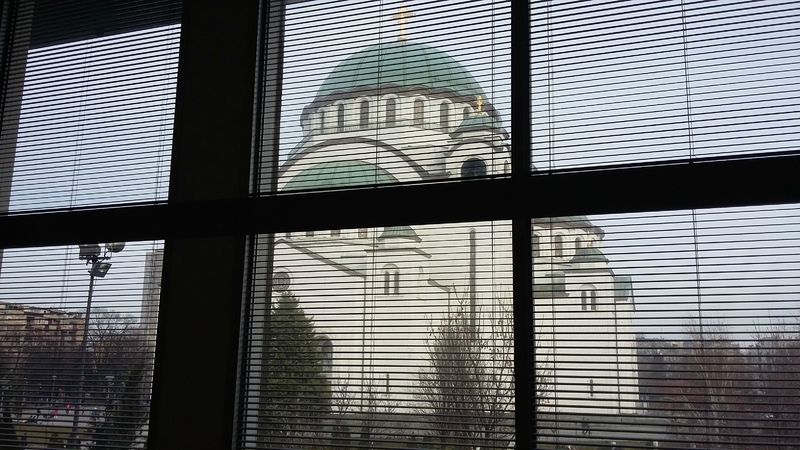 Devant la Cathedrale, la nuit / In front of the Cathedral at night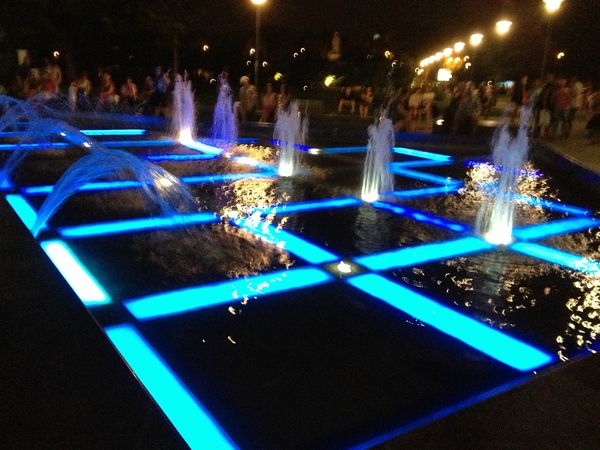 Crypte de la cathédrale Saint-Sava. Sa surface de 2000 m2, ses peintures de style byzantin, ses voûtes recouvertes de feuilles d'or, son immense lustre central, impressionnant ! / Saint-Sava crypt. 2000 m2 surface, paintings in the Byzantine style, vaults recovered with gold leaf and a large central chandelier, very impressive ! :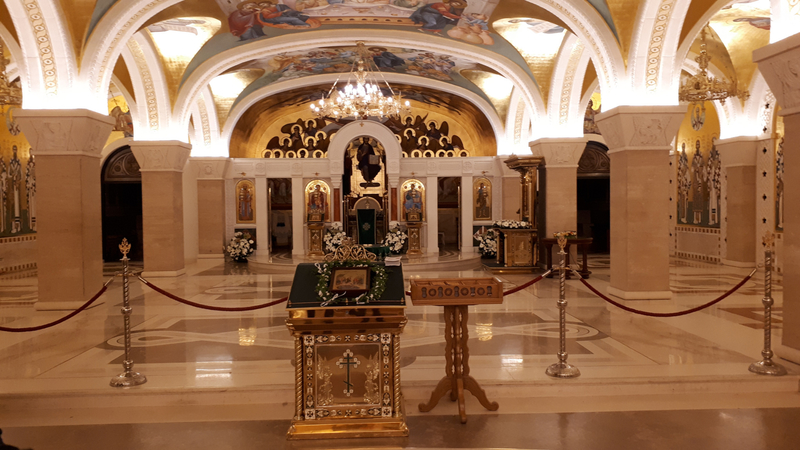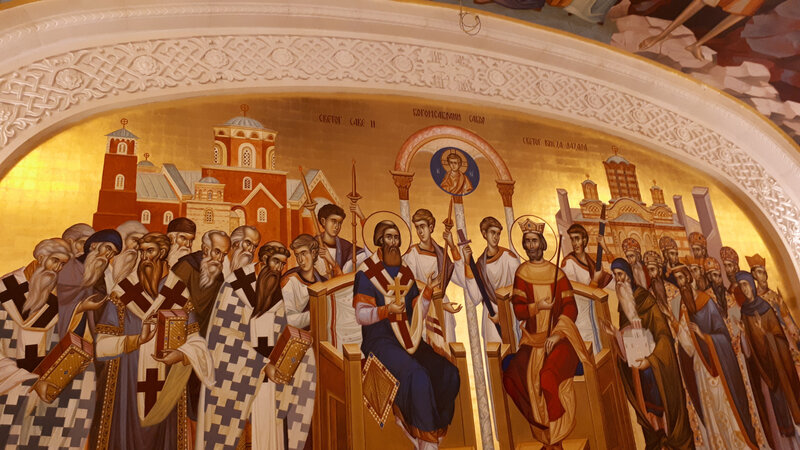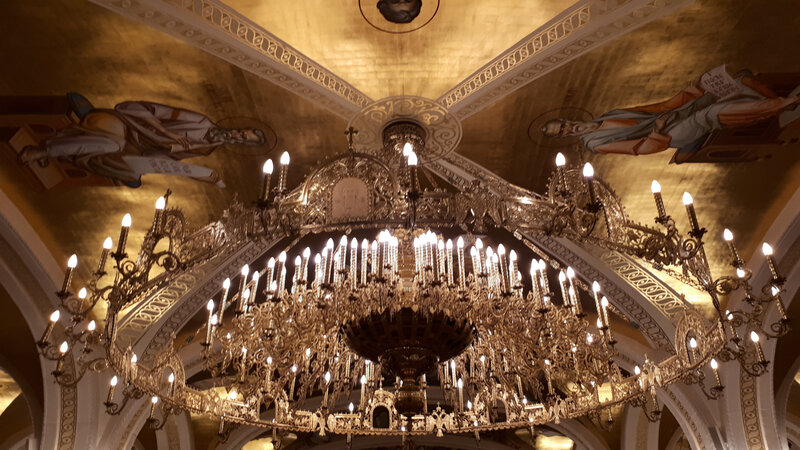 Vue aérienne / aerial view :
Nota :
Les Serbes sont en grande majorité chrétiens orthodoxes et fêtent Noël le 7 janvier suivant le calendrier Julien toujours en vigueur dans l'église Serbe.
A majority of Serbs is Orthodoxe and celebrate Xmas on the 7th of january according to Julian calendar.