Belgrade est l'une des dernières capitales Européenes encore epargnée par le tourisme de masse, néanmoins, depuis quelques années, celui-ci commence à se développer.
Je vais donc essayer de vous faire découvrir les attraits de cette ville que j'ai sillonné de long en large, intéressante à bien des égards et attachante s'il en est, à l'image de ses citoyens. Belgrade, ville d'1,7 millions d'habitants, est riche en contrastes et heritages historiques divers, elle à la chance de dominer le confluent de la Save et du Danube, ce qui lui procure une situation exceptionnelle. L'atmosphère y balance en permanence entre Est et Ouest, on peut y ressentir les influences slaves, austro-hongroises, ottomanes, et avoir l'impression, suivant l'endroit, d'être dans une grande métropole européenne, ou de faire un bond plusieurs dizaines d'années en arrière à l'ère révolue du communisme. Quoiqu'il en soit, il y a très peu de chance que cette ville vous laisse indifférent. Comme le dit si bien Jean-Christophe Buisson dans son livre Histoire de Belgrade : "Belgrade envoûte le visiteur sans qu'on en comprenne le code secret". Les photos présentées sont, pour la plupart, des clichés personnels. Bonne visite !
Belgrade is one one the last European capital which is still exempted from mass tourism, however since few years, it's started to take off.
I will help you to discover this town that I know very well. Belgrade, that has around 1.7 million inhabitants, is rich in contrasts and various historical heritages, the town has a chance to dominate the confluence of Sava and Danube rivers which gives it an exceptional location. The atmosphere is something between east and west, you will feel all kinds of influences that impacted Belgrade in the past, such as slavic, austro hungarian, ottoman. It will depend on the place you are, you will have the impression, sometimes to be in a big european town or to be back several decades ago at the time of communism era. There is little possibility that this town leaves you indifferent. As Jean-Christophe Buisson said in is book History of Belgrade : "Belgrade attracts the visitor with a secret code we have yet to understand".Pictures you will find in this blog are mostly mines. Have a nice visit !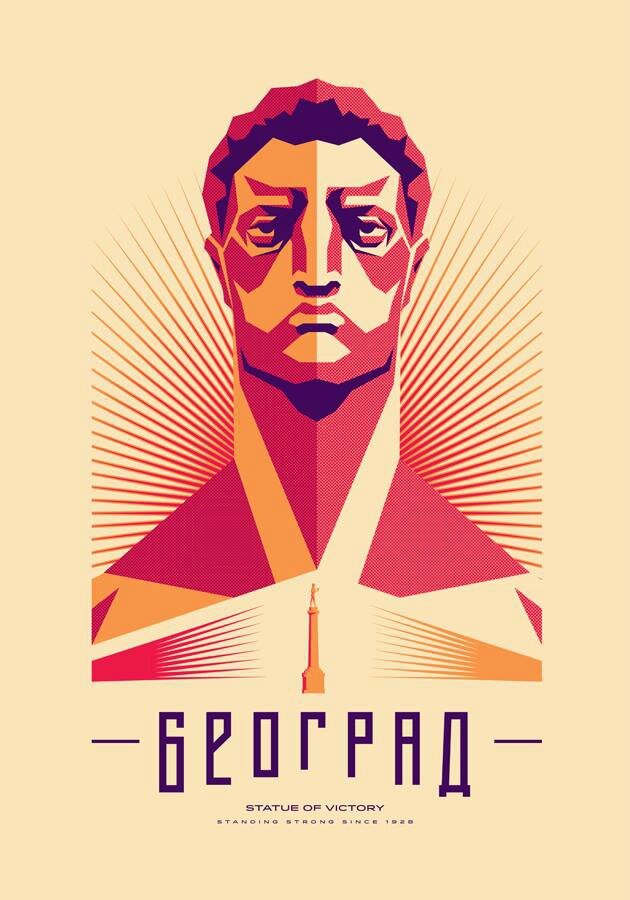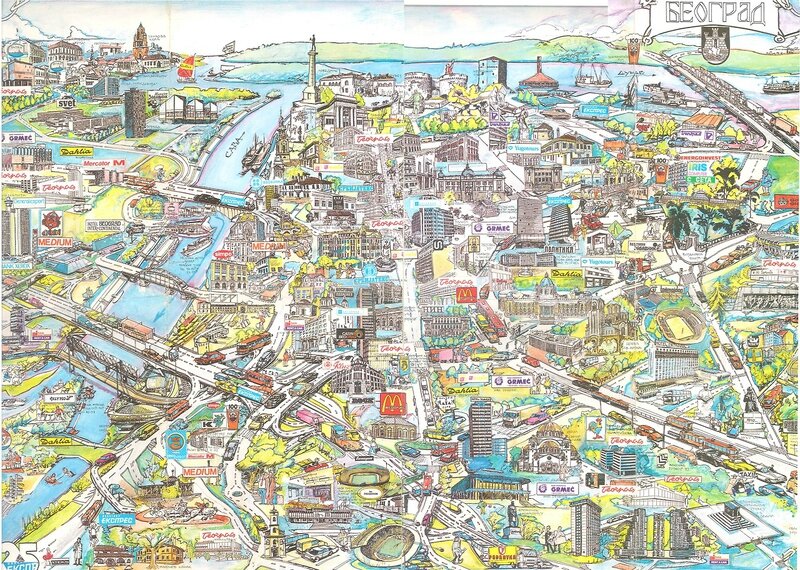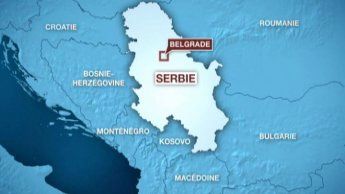 Pour vous rendre à Belgrade :
- Vols directs quotidiens depuis aéroport Charles de Gaulle : Air Serbia, compagnie aérienne nationale Serbe : https://www.airserbia.com/fr
- Vols directs quotidiens depuis aéroport Charles de Gaulle : Air France, https://www.airfrance.fr/
- Vols directs non quotidiens mais low cost Wizzair (compagnie Hongroise) au départ de Beauvais ou Mulhouse : https://wizzair.com/fr-FR/FlightSearch
Les ressortissants de l'Union européenne et de la Suisse n'ont pas besoin de présenter un passeport pour entrer en Serbie si leur séjour n'excède pas 90 jours. Une carte d'identité en cours de validité suffit.
Vous arriverez à l'aeroport Nikola Tesla (nord ouest de Belgrade), qui se situe à 10 km environ du centre ville.
To go to Belgrade, from france :
- Direct flights every day from Charles de Gaulle airport : Air Serbia, national airline of the Republic of Serbia : https://www.airserbia.com/en/welcome
- Direct flights every day from Charles de Gaulle airport : Air France, https://www.airfrance.fr/

- Direct flights, not every day but low cost : Wizzair (Hungarian airline company) from Beauvais or Mulhouse : https://wizzair.com/en-GB/FlightSearch
People from EU and Switzerland don't need passeport if their stay don't exceed 90 days. In that case identity card is enough. You will arrive at Nikola Tesla airport (north west of Belgrade) which is about 10 km from the center.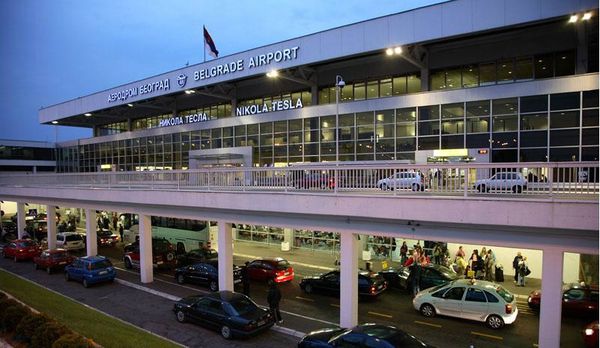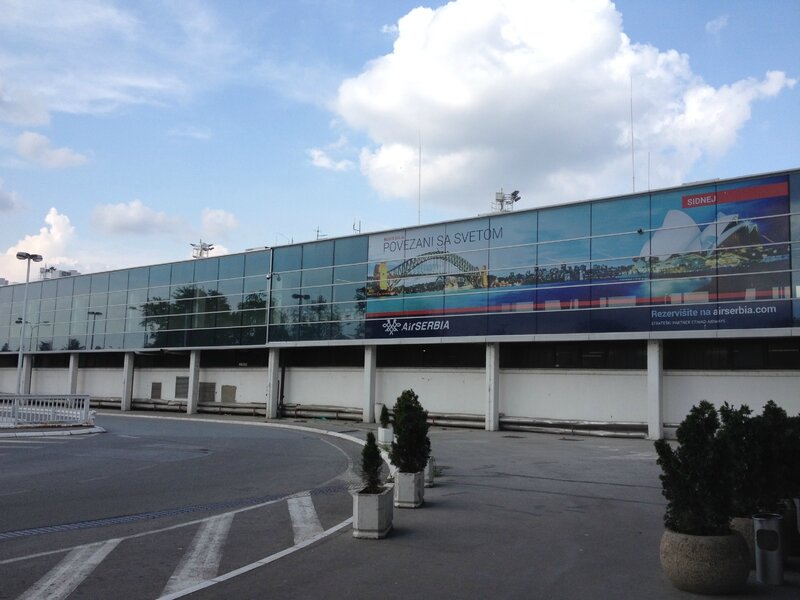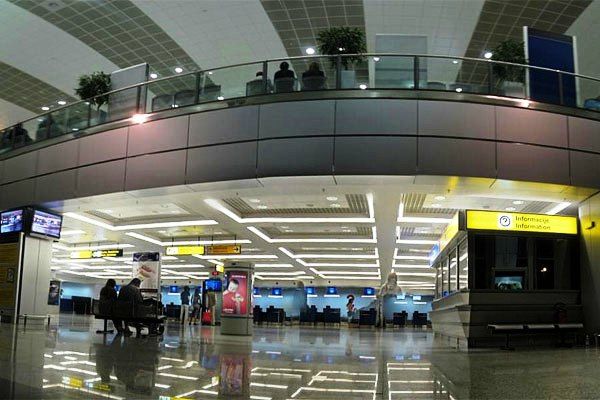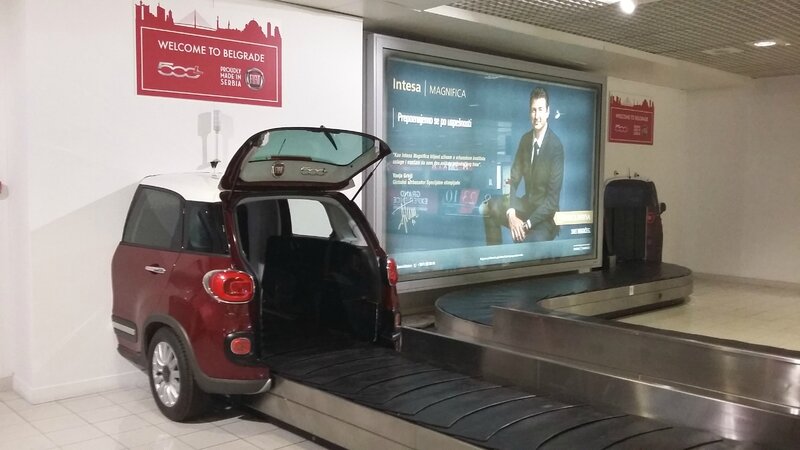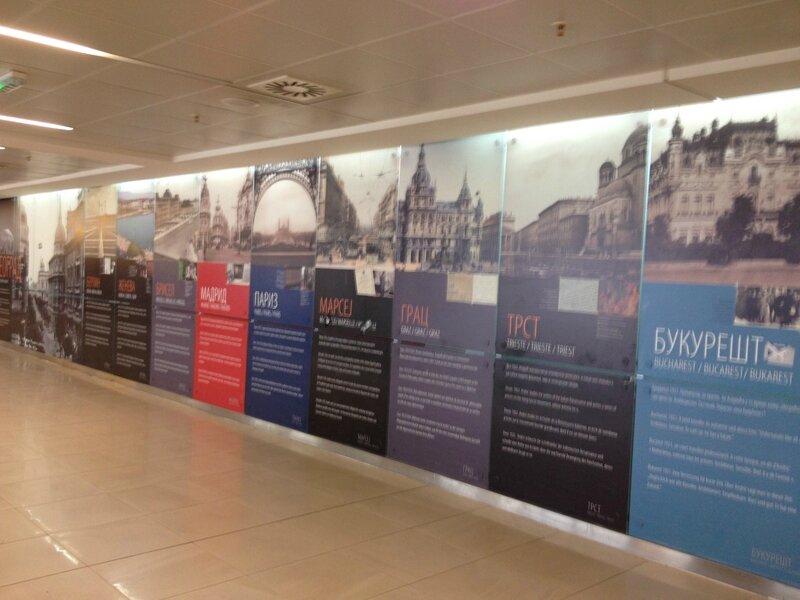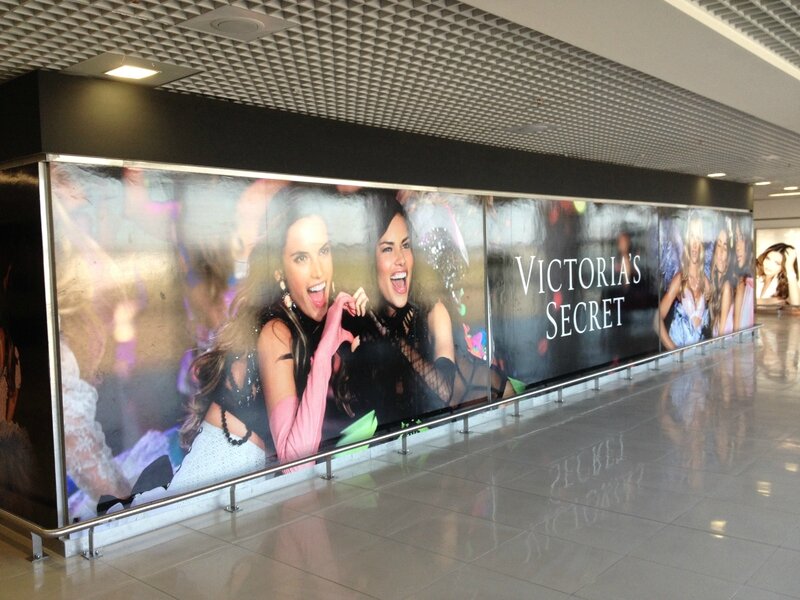 Taxi :
En arrivant, après avoir récupéré vos bagages et passé les contrôles, je vous conseille de vous rendre à une borne Taxi Info.
Une personne parlant anglais vous demandera l'adresse à laquelle vous souhaitez vous rendre et fixera le prix à l'avance sur un billet qu'elle vous remettra avant de vous accompagner à un taxi. (il y a cinq zones à Belgrade, comptez 15 euros environ pour vous rendre dans le centre, les taxis acceptent la monnaie unique européenne sans problème).
Attention aux "taxis sauvages". La plaque d'immatriculation d'un taxi doit se terminer par "TX".
Once you arrived and after you took all your luggage, the best is to go to a Taxi Info spot in the airport.
One person who speaks english will ask you where you want to go, will determine the price in advance, will write it on a ticket and will take you to a taxi in front of the airport. (there are five zones in Belgrade, will be around 15 euros to go to the center of the town, taxis accept payment with euros without any problem in case you don't have Dinars with you). Be careful to "wild taxis", a taxi car registration plate must end by "TX".
Belgrade est divisé en 6 zones tarifaires pour les taxis, se renseigner aupès du comptoir Taxi Info en arrivant à l'aéroport / Belgrade is devided into 6 zones regarding taxi prices, ask at Taxi Info desk when you arrive

Bus :
Vous pouvez également prendre le minibus A1. Départ toutes les 30 mn, au même niveau que les taxis. Le prix du billet est d'environ 300 dinars (soit moins de 3 euros), à se procurer directement auprès du chauffeur. Vous pourrez ensuite descendre à l'arrêt gare ferroviaire ou à l'arrêt Slavija, situés dans le centre de Belgrade. Temps de trajet : 30 à 40 minutes environ.
You can also take the A1 minibus. Departures every 30 mn, same level as taxis. The price of the ticket is around 300 dinars (less than 3 euros), to purchase in the bus. Then you will be able to stop at the Belgrade railway station or Slavija, located in the center of the town. Approximate travel time : 30 - 40 minutes.