Beograd iz vazduha (Belgrade aerial) :
BBICC: Welcome to Belgrade :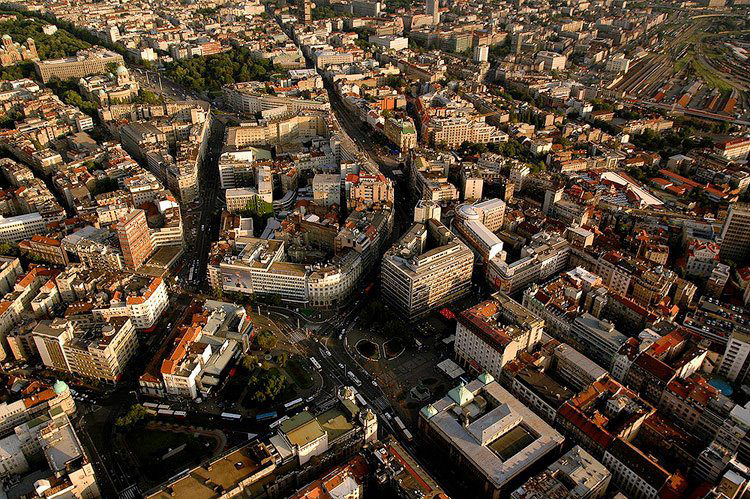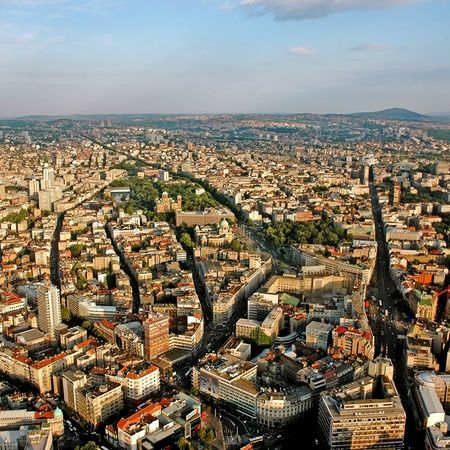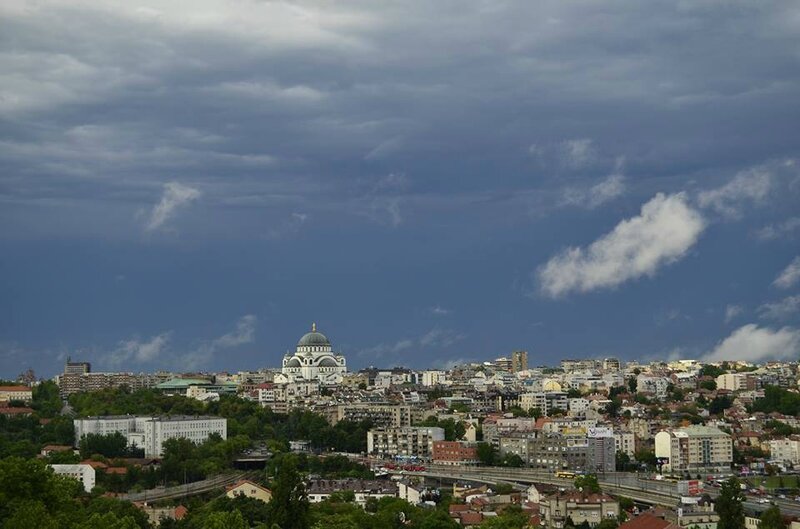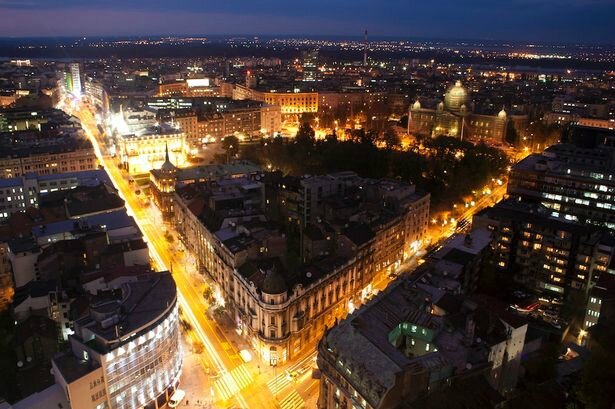 Le pont d'Ada est un pont à haubans. Son pylone central est situé sur l'ile d'Ada Cinganlija. Le pont fût ouvert au public le 1er janvier 2012. Posé comme une harpe sur la Save, c'est un des symboles forts de Belgrade. C'est, à ce jour, le plus grand pont du monde avec un seul pilier.
The Ada bridge is a cable-stayed bridge. Its single pylon is located on the river island of Ada Ciganlija. The bridge opened on the 1st of january 2012. Laid like a harp on the Sava river, it is a significant landmark of Belgrade. It is the longest single-pylon-cable bridge in the world.

Largeur/Width : 45 m Longueur/Length : 996 m Hauteur/Height : 200 m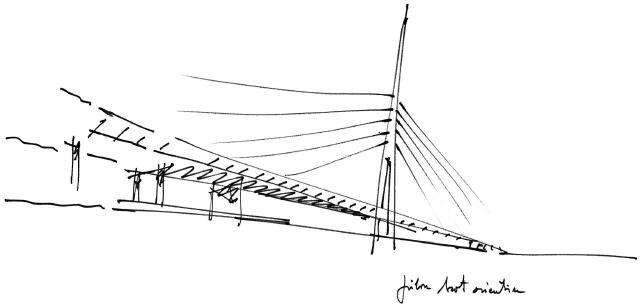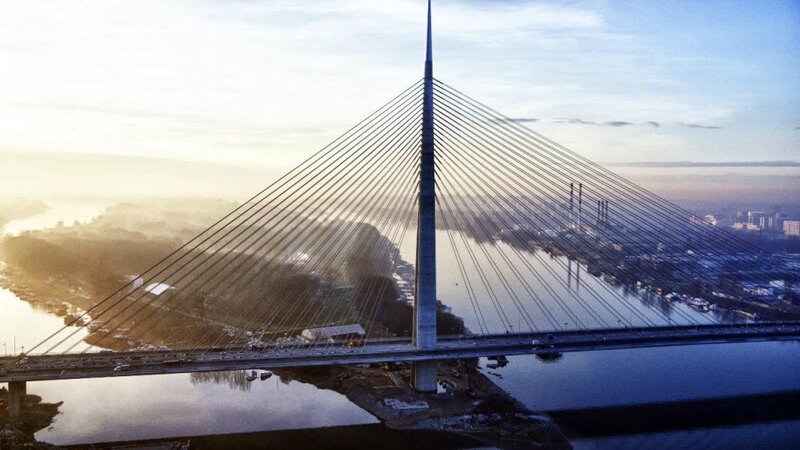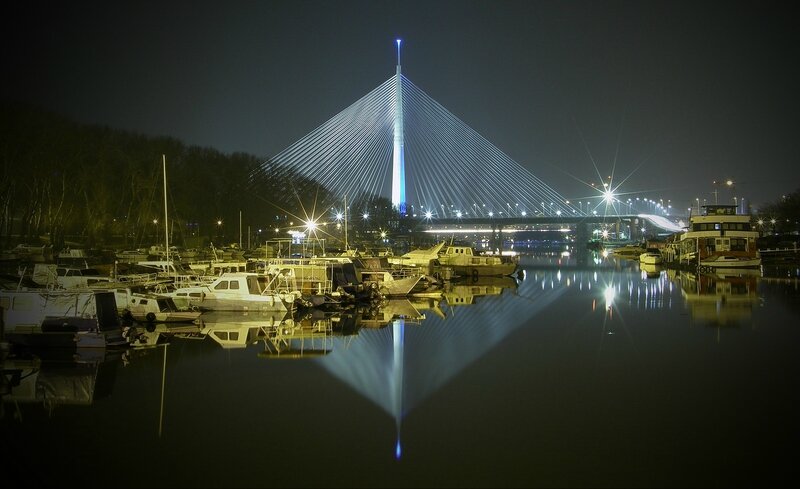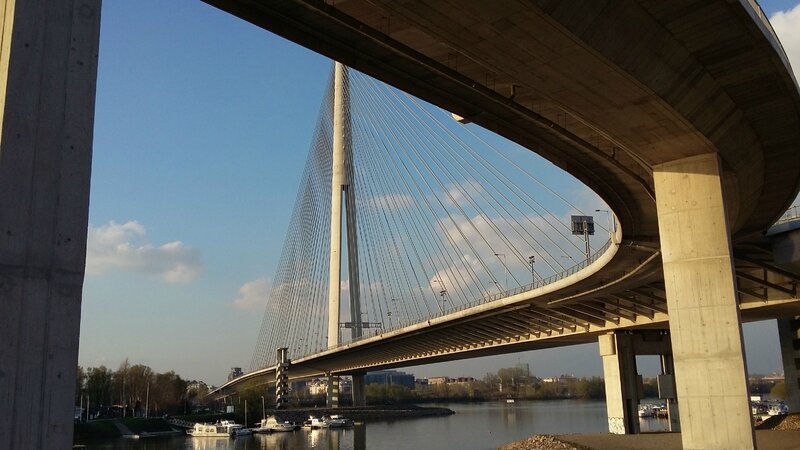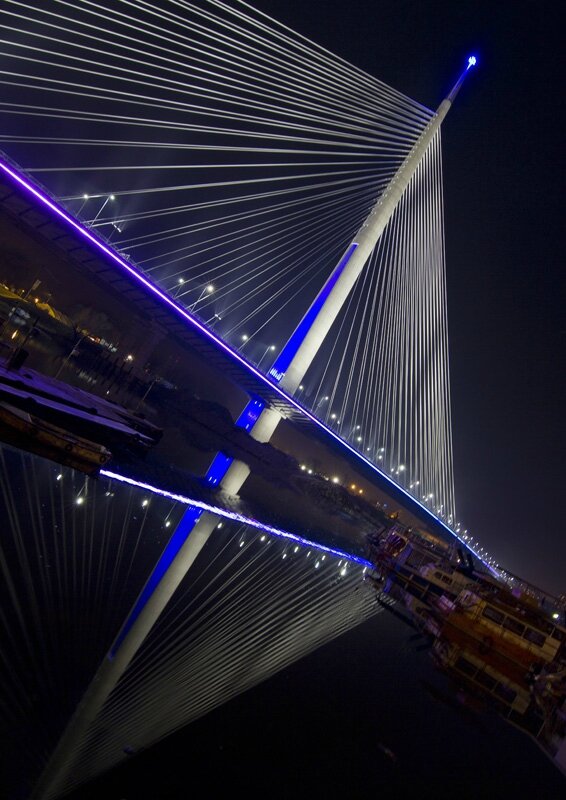 Pont en construction / bridge under construction :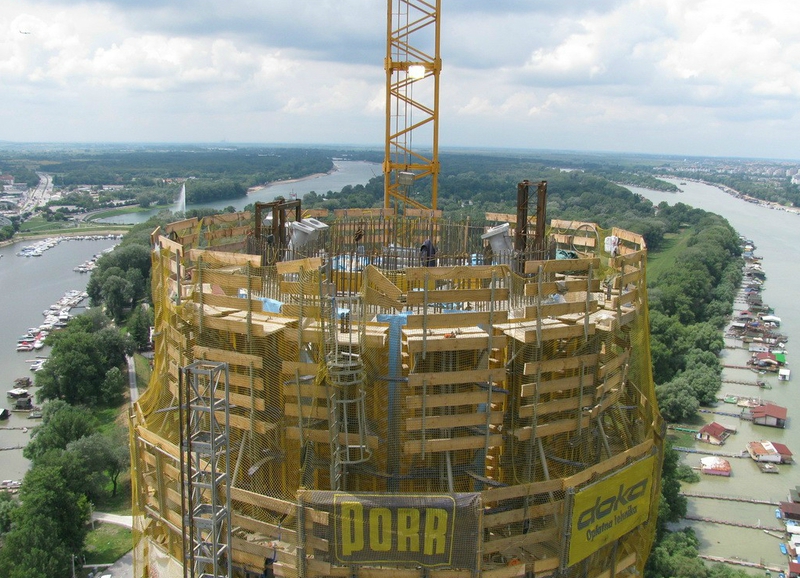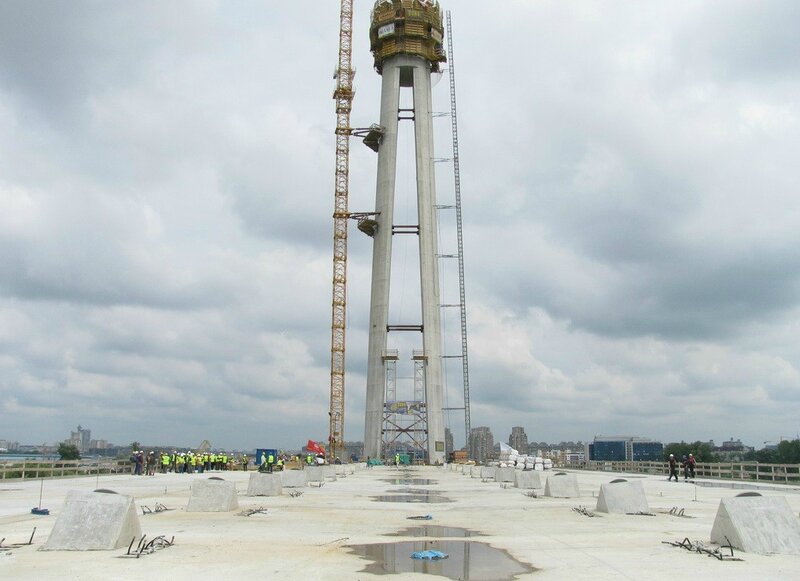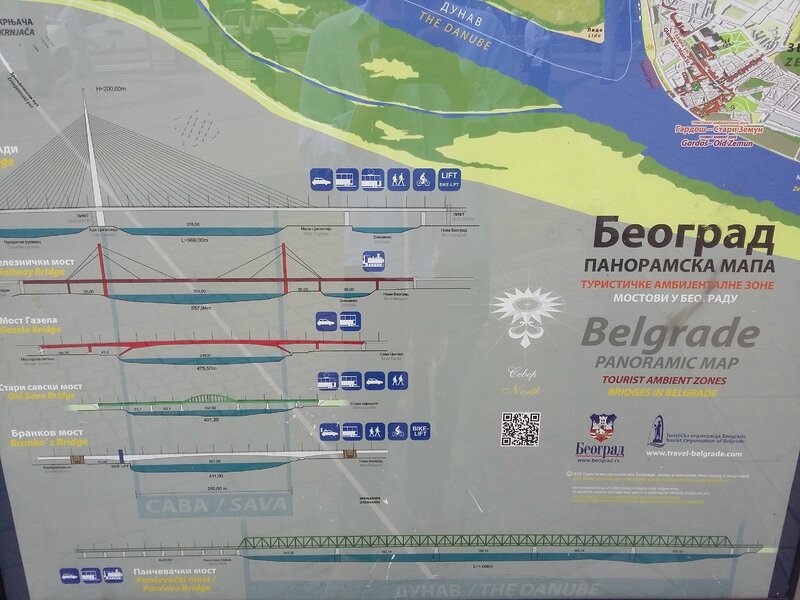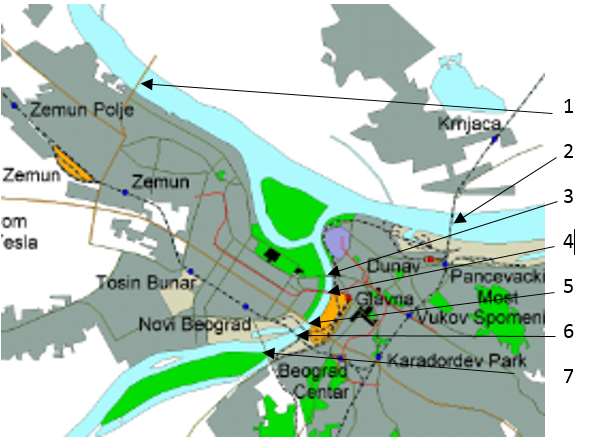 1. Pont Pupin (ou pont de l'amitié Sino-Serbe) / Pupin bridge / Pupinov most :
Lg : 1507 m Years of constr. : 2011-2014 River : Danube
2. Pont de Pančevo / Pančevo bridge / Pančevački most :
L : 1075 m Years of constr. : 1935, rebuilt 1946 River : Danube
3. Pont de Branko / Branko's bridge / Brankov most :
L : 450 m Years of constr. : 1957-1979 River : Sava
4. Ancien pont de la Save / Old Sava bridge / Stari Savski most :
L : 430 m Years of constr. : 1942 rebuilt 1984 & 2007 River : Sava
5. Pont de Gazela / Gazela bridge / Gazela :
L : 332 m Years of constr. : 1966-1970 River : Sava
6. Nouveau pont ferroviaire / New railway bridge / Novi železnički most :
L : 1928 m Years of constr. : 1976-1979 River : Sava
7. Pont d'Ada / Ada bridge / Ada most :
L : 996 m Years of constr. : 2008-2011 River : Sava