Kalemegdan provient des mots Turcs Kale (forteresse) et meydan (combat). il est fait mention de la forteresse au 3ème siècle dont les premières pierres auraient été posées par des tribus Celtes. Elle domine le confluent du Danube et de la Save. La forteresse de Kalemmegdan a ensuite traversé les siècles, à coups de constructions et de déconstructions, depuis l'empire Romain jusqu'à la fin de l'empire Ottoman. Conquise tour à tour par les Hongrois, les Bulgares, les Byzantins, les Turcs, les Autrichiens...C'est l'endroit le plus visité de Belgrade.
Kalemegdan comes from Turkish words Kale (fortress) and maydan (fight). Fortress is for the first time mentionned in the 3rd century and it seems celtic tribes started to buit it. Located at the junction of the Sava river and the Danube, the fotress was successively built and destroyed from Roman Empire till the end of Ottoman Empire after it was conquered by Hungarians, Bulgarians, Byzantins, Turks, Austrians...It is the most visited place in Belgrade.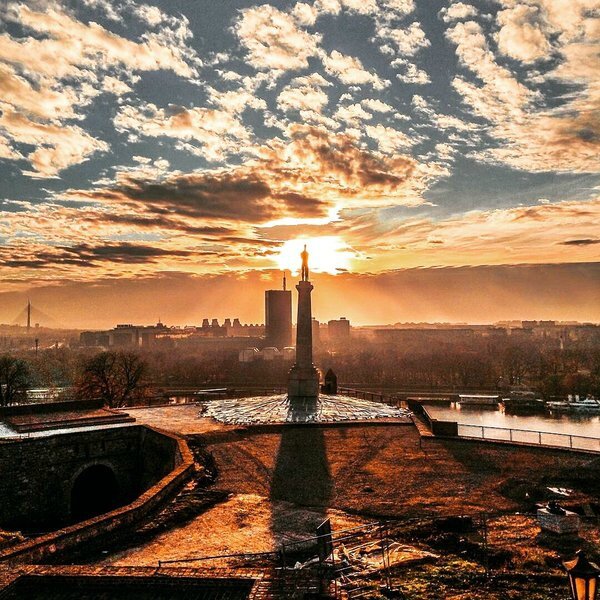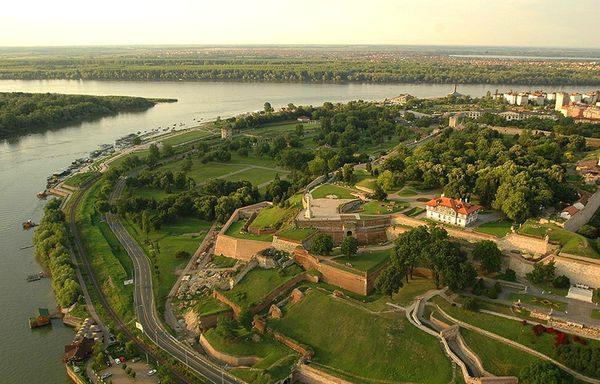 Eglise Sveta Petka à Kalemegdan. Vous pourrez emporter, pour un prix symbolique, jusqu'à 2 litres d'eau de la source qui coule en son sein et dont les propriétés sont supposées bonnes pour la santé, voire miraculeuse.
Sveta Petka church at Kalemegdan. You can buy there, for a very low price, up to 2 litres of water that come from a source inside it, its properties are supposed to be good for health and even miraculous.
Statue du Vainqueur (Pobednik en Serbe), aussi appelé Victor, érigée en 1928, elle commémore la Première Guerre mondiale et par la même occasion la victoire du Royaume de Serbie sur l'Empire Austro Hongrois et l'Empire Ottoman :
Victory statue (Pobednik in Serbian), also called Victor statue, was erected in 1928, it commemorates the First World War and at the same time the victory of Serbian Kingdom over Austro Hungarian Empire and Ottoman Empire :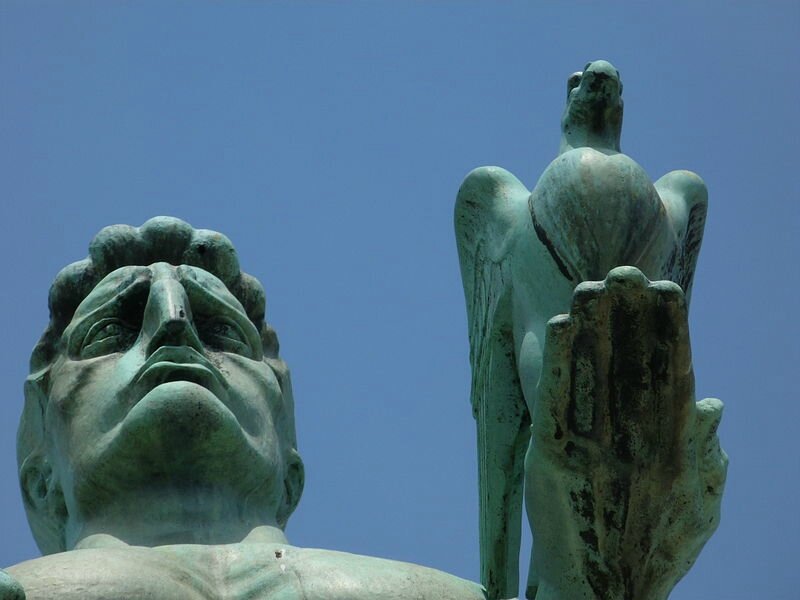 Construction de la statue du Victor / Erection of the Victor's statue :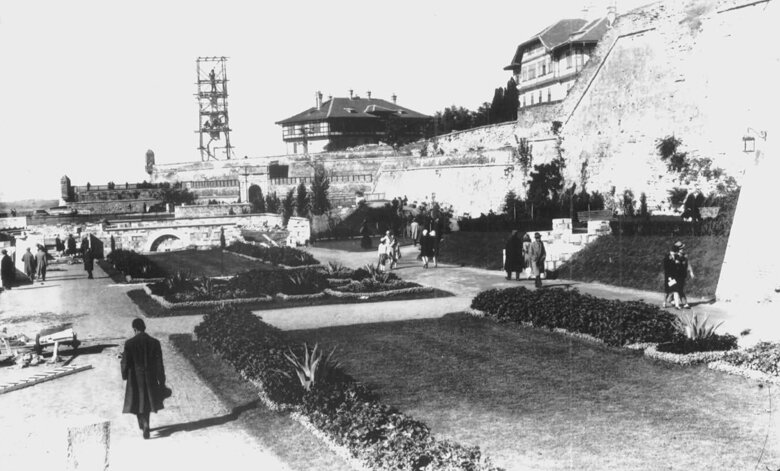 Quelques vues du parc / some views of the park :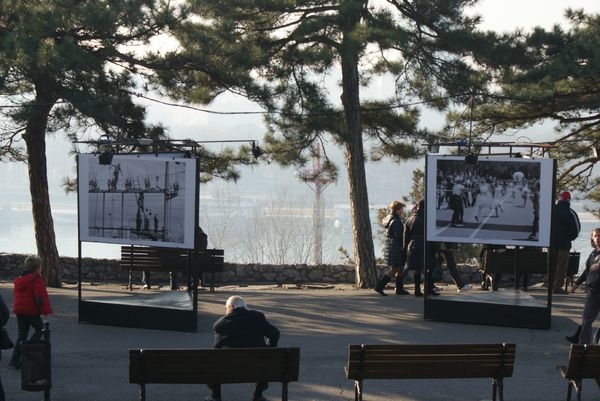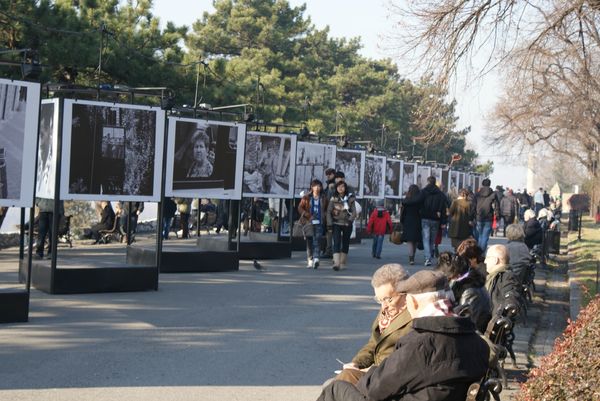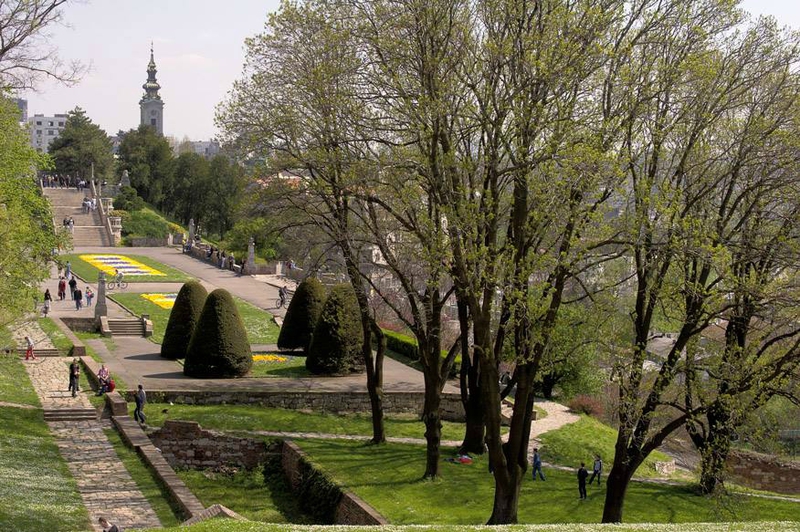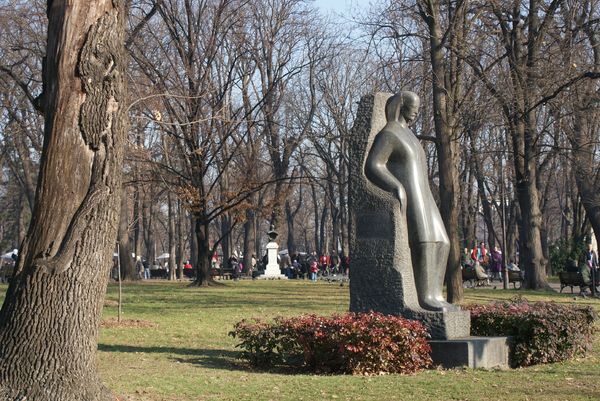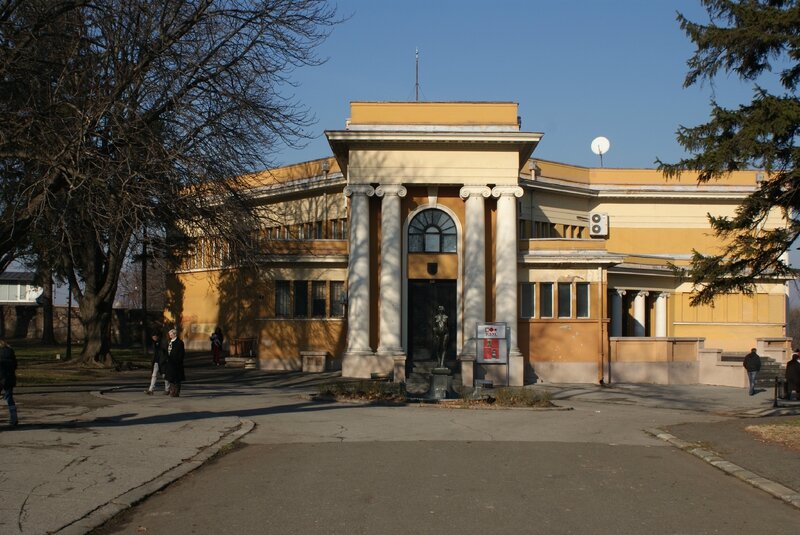 Couchés de soleil depuis Kalemegdan :
Sunset views from Kalemegdan :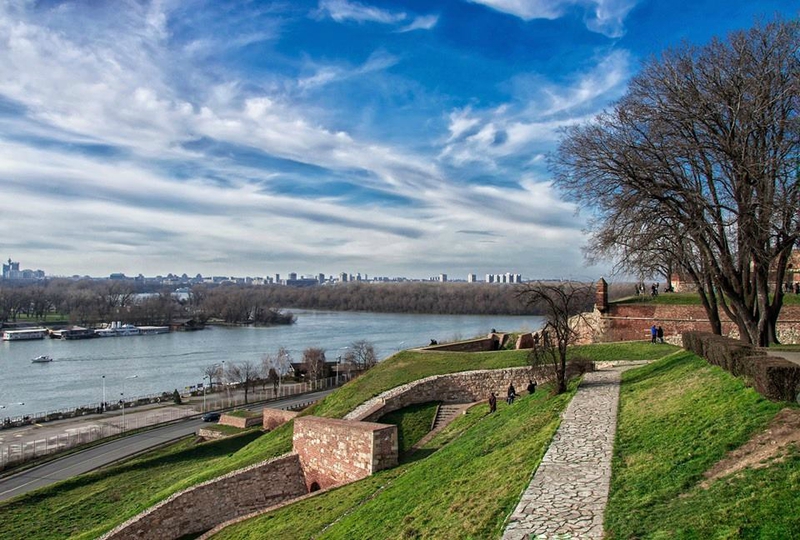 Kalemegdan vu d'en haut / Kalemegdan top view :
Adresse : Krunska 51, Belgrade. http://www.tesla-museum.org/
Horaires : du mardi au dimance de 10.00 à 18.00 / Opening hours : tuesday-sunday from 10.00 am till 6.00 pm. Closed on mondays.
Musée Nikola Tesla : consacré au génial inventeur et ingénieur serbe Nikola Tesla (1856-1943) qui a déposé tout au long de sa carrière plus de 700 brevets et qui est considéré comme un des ingénieurs les plus inventifs des XIXème et XXème siècles. Ses inventions dans les domaines de l'électricité et de l'électromagnétisme sont toujours bien présentes dans notre vie quotidienne. Le musée présente plusieurs maquettes et documents ainsi que des expériences électriques, réalisées devant vous. Son nom a été donné au Tesla (symbole : T), unité d'induction magnétique. Après avoir étudié à Graz (Autriche), il travailla à Paris pour Continental Edison, période pendant laquelle il mit au point le premier moteur à induction. A cette époque, ses inventions n'intéressaient personne en Europe. C'est ainsi qu'il émigra aux Etats-Unis où il fît la promotion du courant alternatif, capable de résoudre les problèmes de transport d'énergie sur les longues distances, face à Edison qui était un fervent défenseur du courant continu. Tesla fût également ingénieur chez Westinghouse.
Nikola Tesla Museum : dedicated to Serbian inventor and engineer Nikola Tesla (1856-1943) who filed throughout his career more than 700 patents. He is considered as one of the most inventive engineers of the 19th and 20th centuries, his inventions in the electrical and electromagnetism spheres are still very present in our everyday life. The museum shows several models and documents as well as electrical experiments, performed in front of you. His name was given to Tesla (symbol: T), magnetic induction unit. After he studied in Graz (Austria), he worked for Continental Edison in Paris where he developed the first induction motor. No one was interested at that time in Europe in his inventions so he emigrated to the United States where he made the promotion of alternating current, capable of solving the problems of energy transport. regarding ong distances. He had to face Edison who was a strong supporter of direct current. Tesla was as well an engineer at Westinghouse.
Ses principales découvertes et mises au point / Main breakthroughs :
- alternateurs, production de courant alternatif / alternators, AC current
- moteur électrique asynchrone / AC electric motor
- principe du radar / radar principle
- télécommande / remote control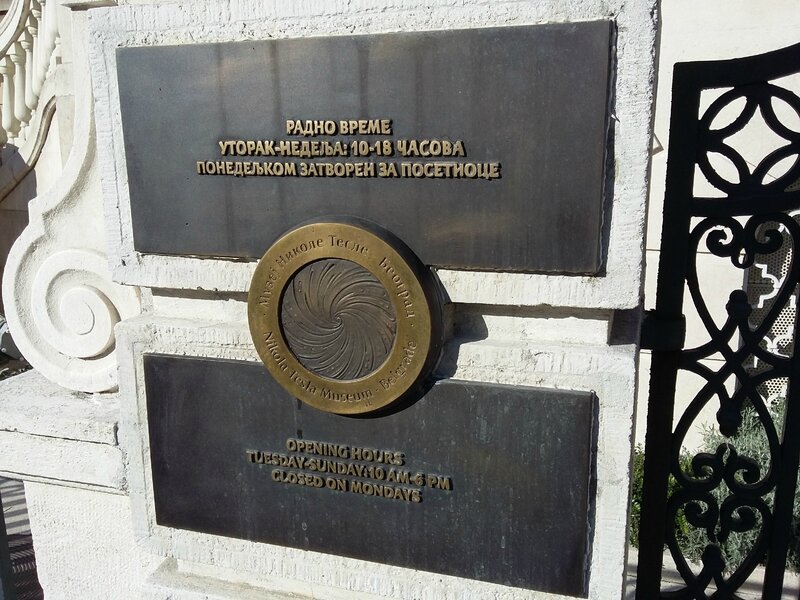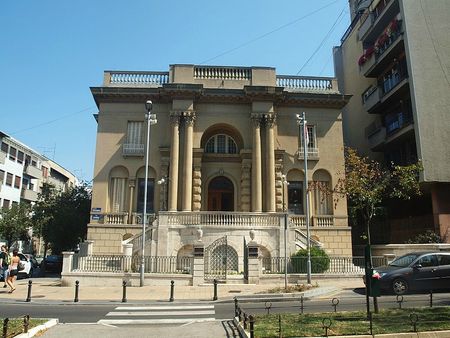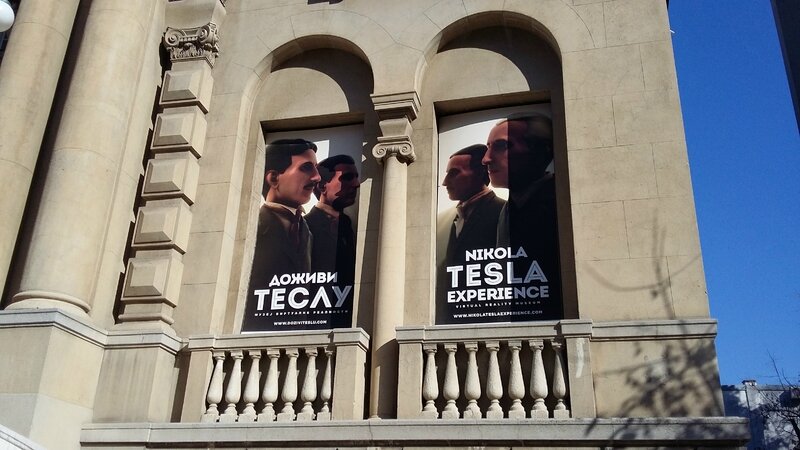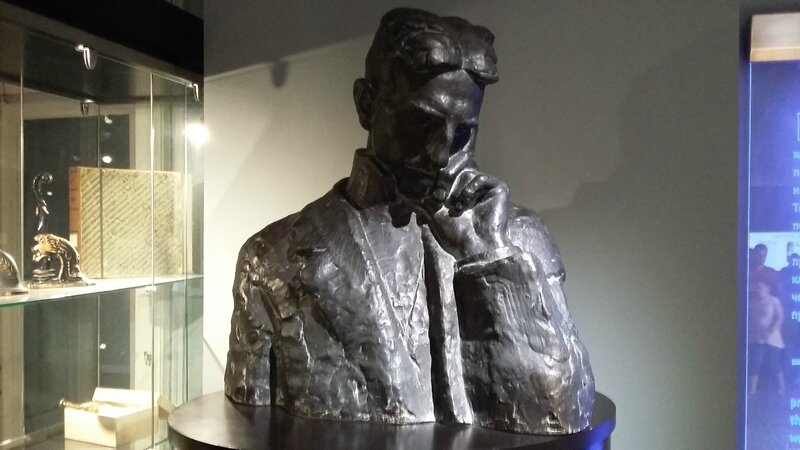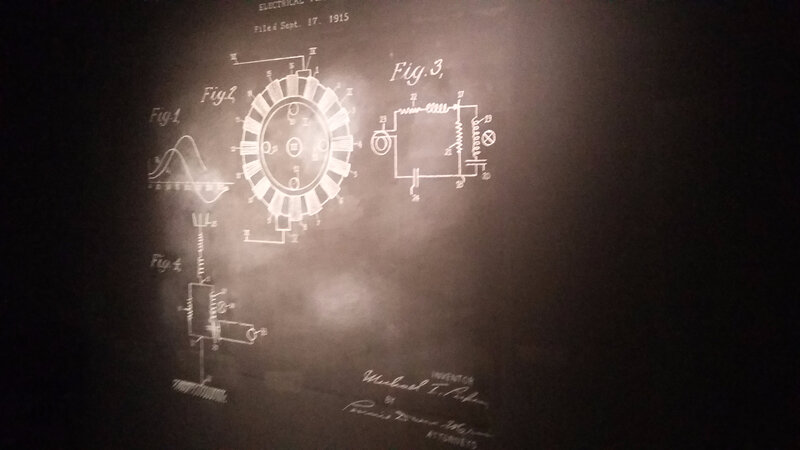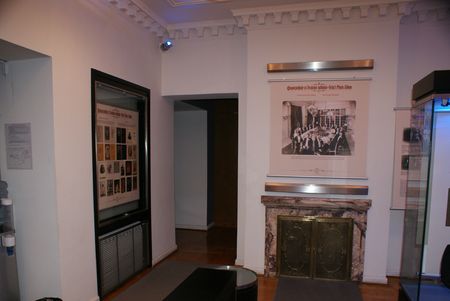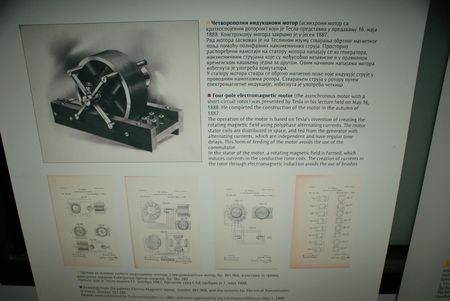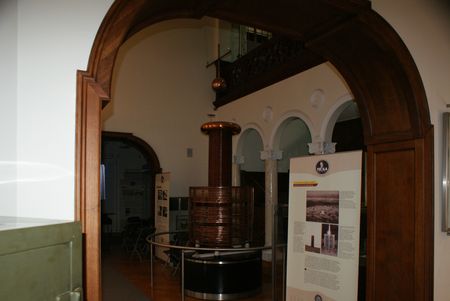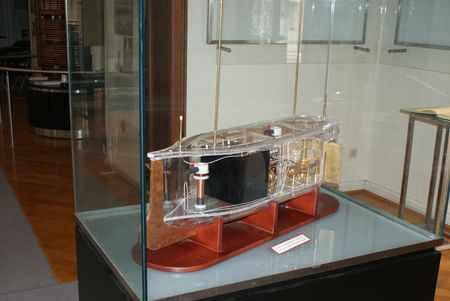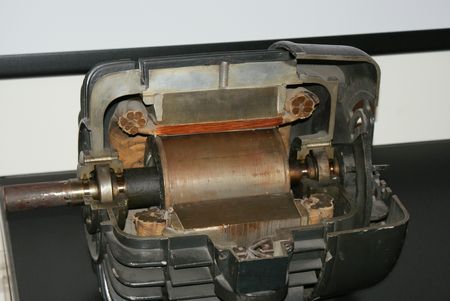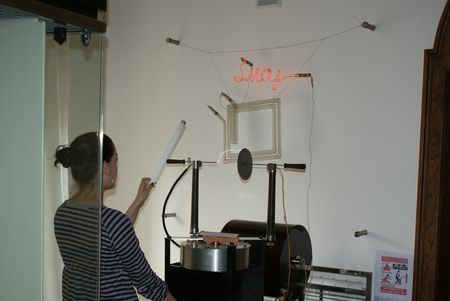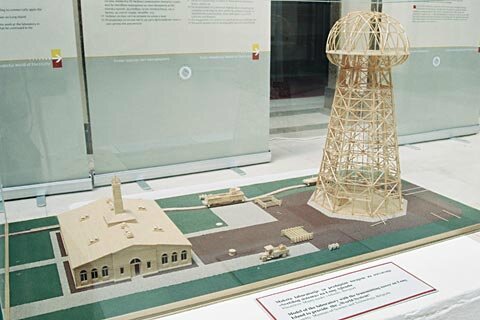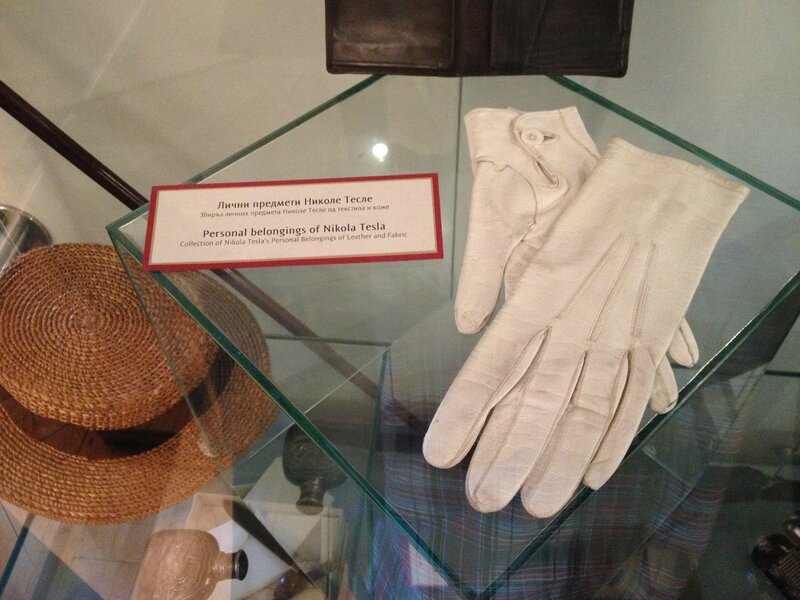 Nikola Tesla et Georges Westinghouse :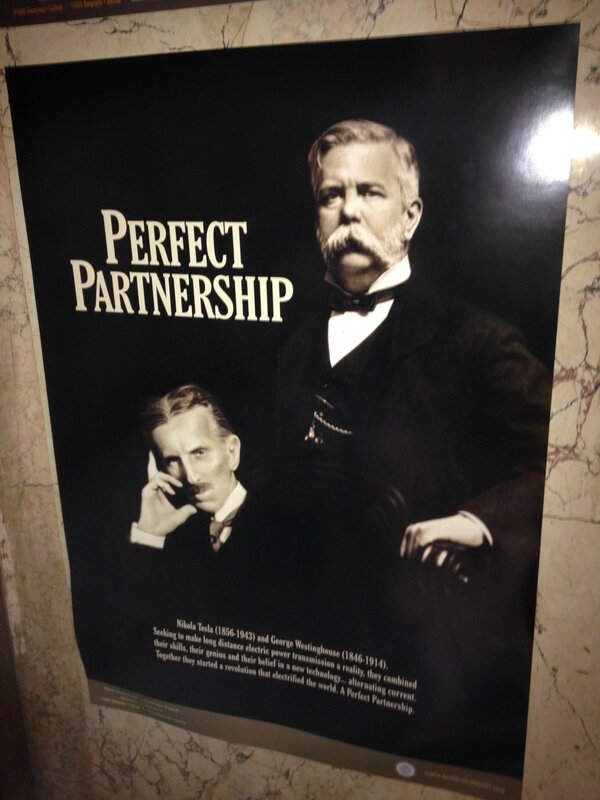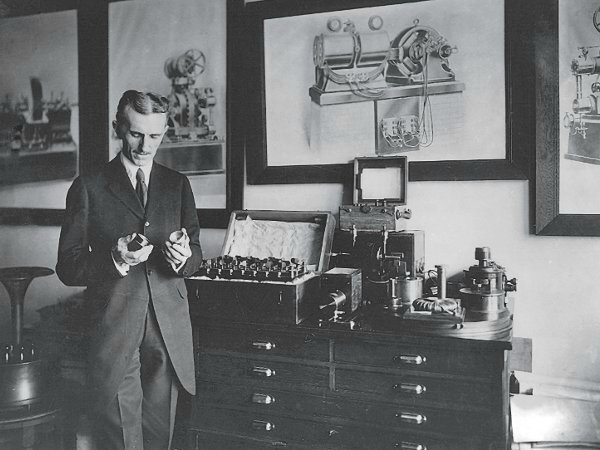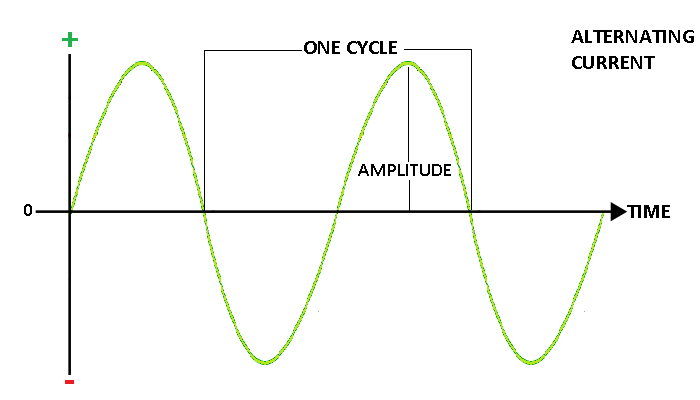 Boule dorée à l'or fin contenant les cendres de Nikola Tesla / Gold-plated sphere with Nikola Tesla's ashes :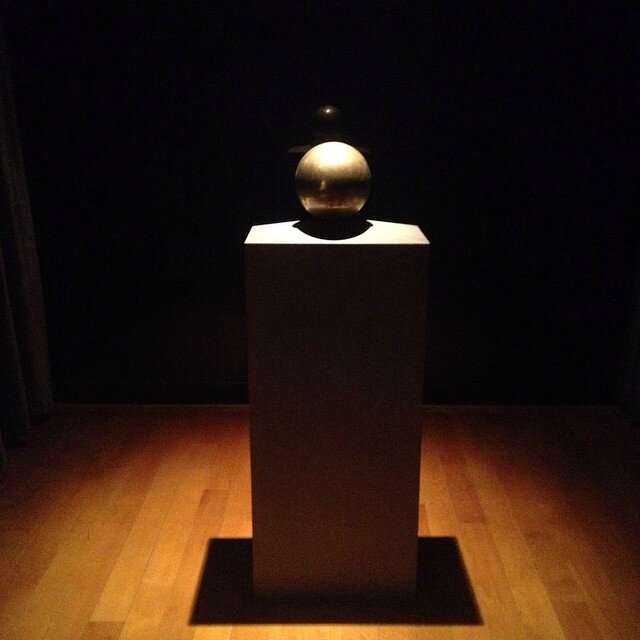 Le Parlement constitue le corps législatif le plus élevé de Serbie. La première pierre fût posée par le roi Pierre 1er Karadjordjevic en 1907 et la première session parlementaire se tint en octobre 1936. L'édifice est particulièrement joli de nuit, lorsqu'il est éclairé.
The Parliament is the highest legislative body in Serbia. A foundation stone was laid by King Petar I Kradjordjevic in 1907 and the first parliamentary assembly took place in October 1936. The building is especially nice at night, with lights.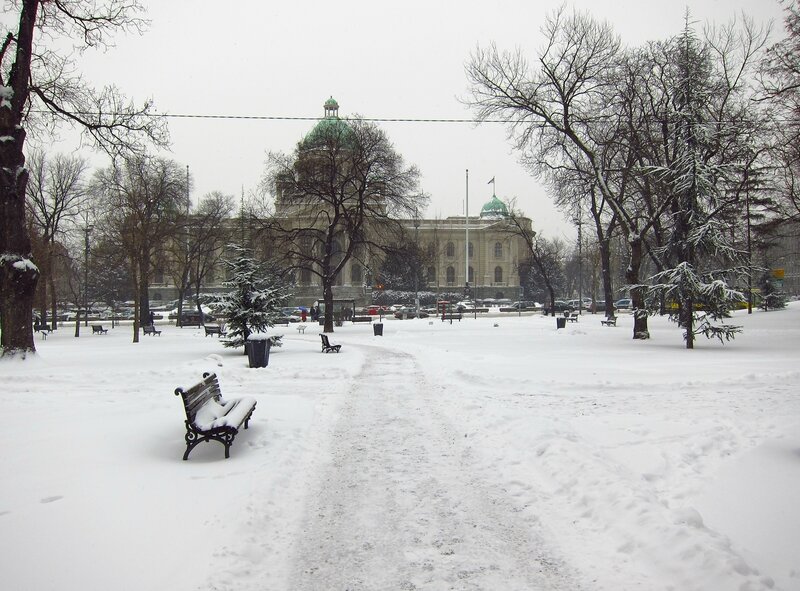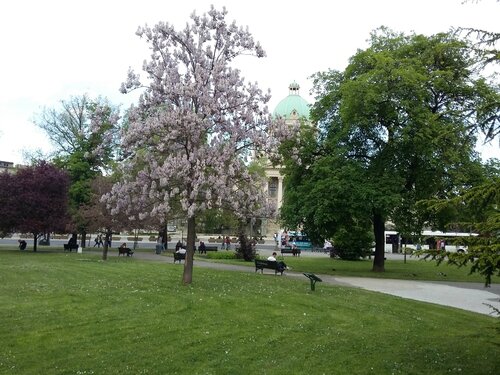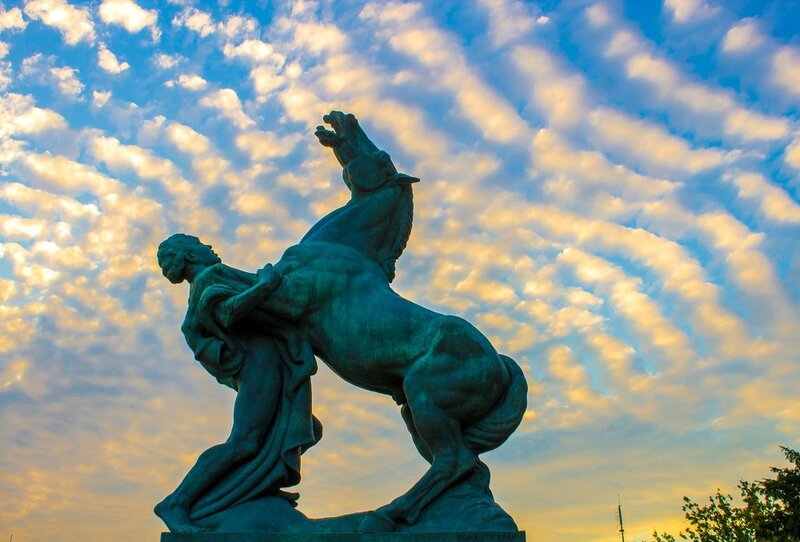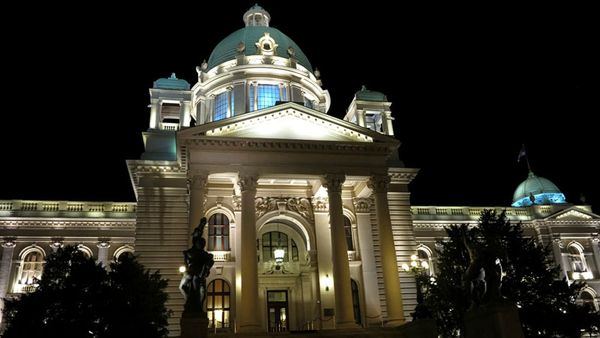 Adresse : 67 Bulevar kralja Aleksandra, Beograd
Années de construction : 1936 - 1940. Architecte : Petar Bajalović.
Construction years: 1936 - 1940. Architect : Petar Bajalović.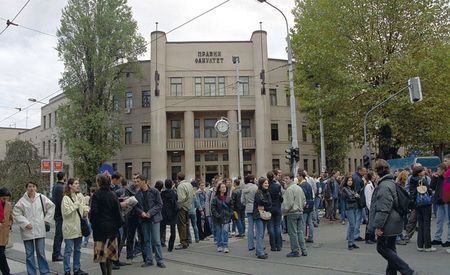 Adresse : Takovska 2, Beograd.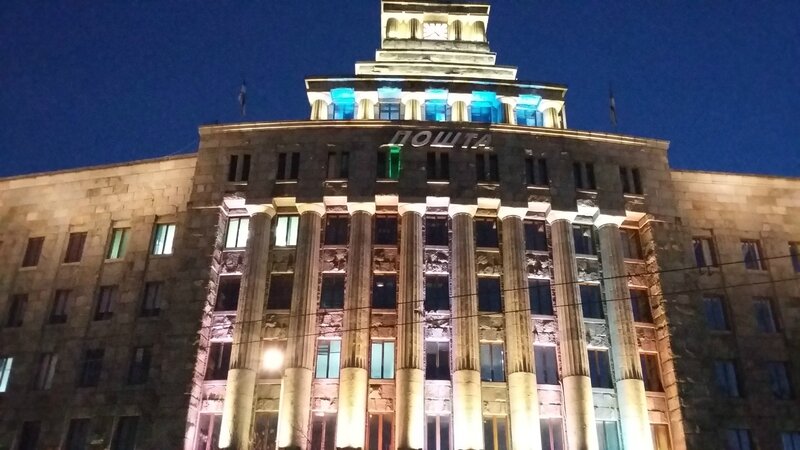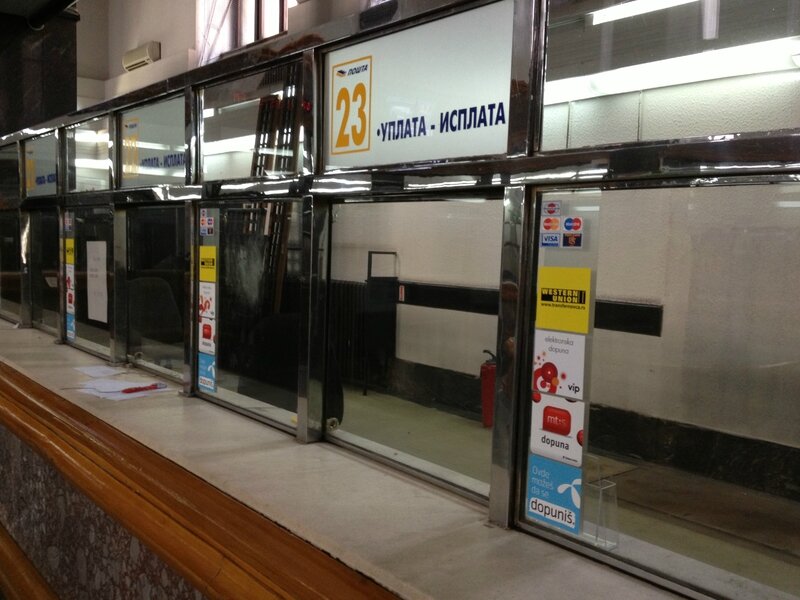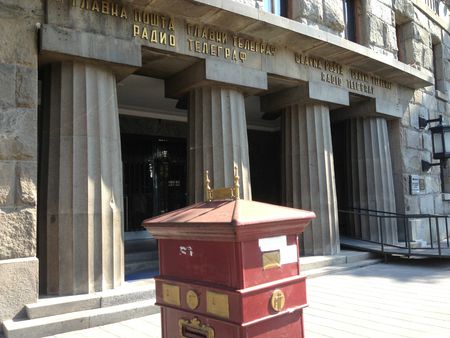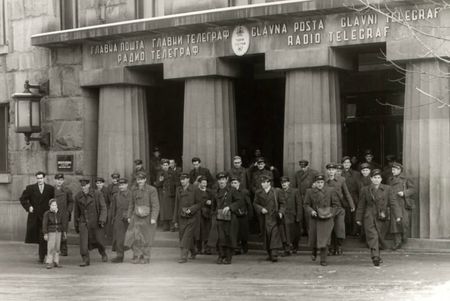 Stari Dvor, qui signifie "vieux palais", fût construit de 1882 à 1884 et fût la résidence royale des dynasties Obrenović et karađorđević, (Adresse ; Kraljna Milana).
Stari Dvor, which means "old palace", was built from 1882 to 1884 and was the royal residence of the Obrenović and karađorđević dynasties, (Adress : Kraljna Milana).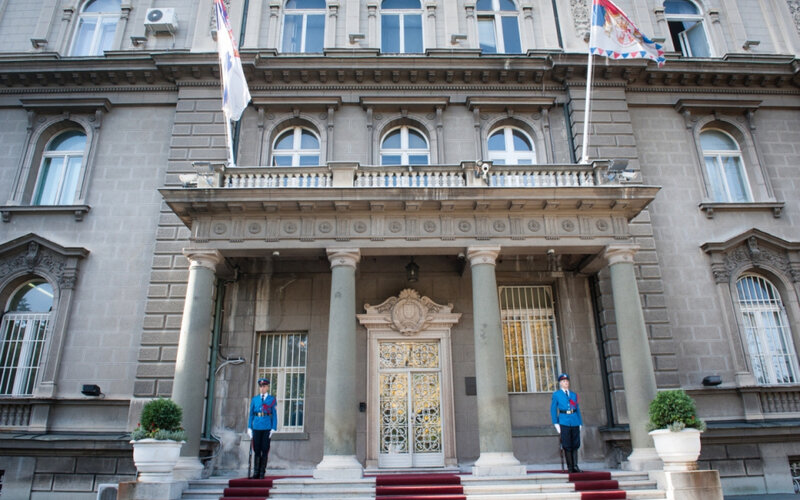 Dom Sindikata, construit en 1955 et de forme incurvé, fût réalisé dans le plus pur style soviétique, était le siège des puissants syndicats ouvriers d'après guerre. Il abrite désormais le cinéma Dvorana Doma Sindikata (http://www.dds.co.rs/), ambiance communiste année 60 garantie à l'intérieur, le hall d'entrée, le box office, les couloirs qui mènent aux salles sont restés intacts, comme si le temps s'était arrêté...Dom Sindikata possède également une salle de concert de 1600 places.
Dom Sindikata, achieved in 1955, is curved and was built in a pure sovietic style. It was the main place for powerful workers syndicates. There you can find now the Dvorana Dorna Sindikata cinema (http://www.dds.co.rs/), the communist style of the 60's is still present inside. The main hall, the box office and the corridors that leads to the auditoriums are still intacts, like time has stopped...Dom Sindikata also provides a concert hall with 1600 seats.
Adresse : Trg Nikole Pašića - Beograd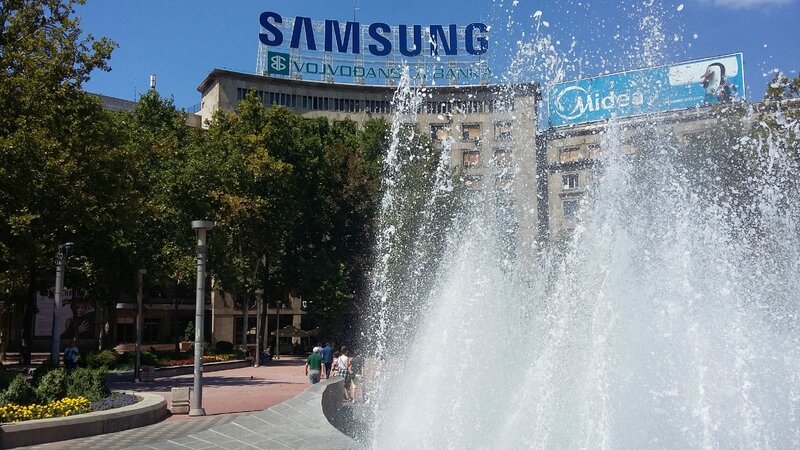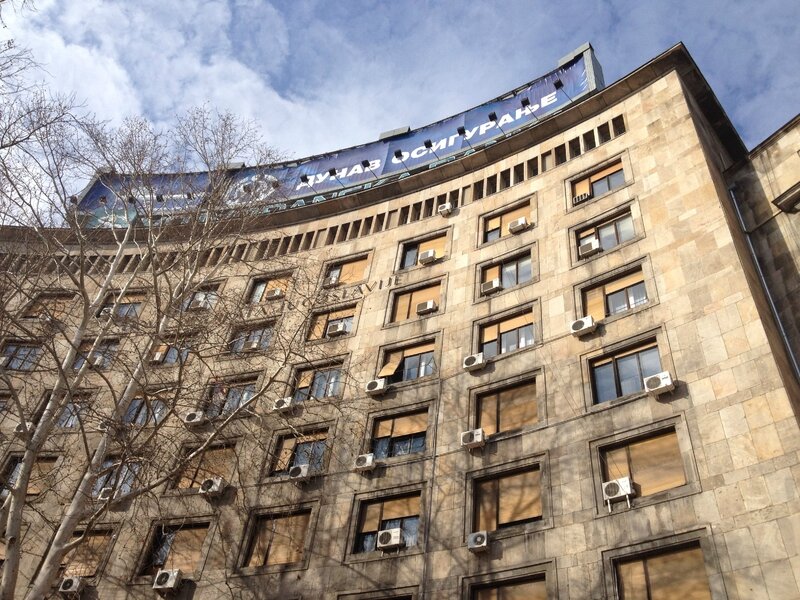 Montevideo : film Serbe sur l'épopée de l'équipe de football yougoslave ayant réussi à atteindre la demi-finale de la première coupe du monde organisée en Urugay en 1930 / Serbian film about the yugoslavian football team which reached the semi-final of the first world cup organized in Urugay in 1930.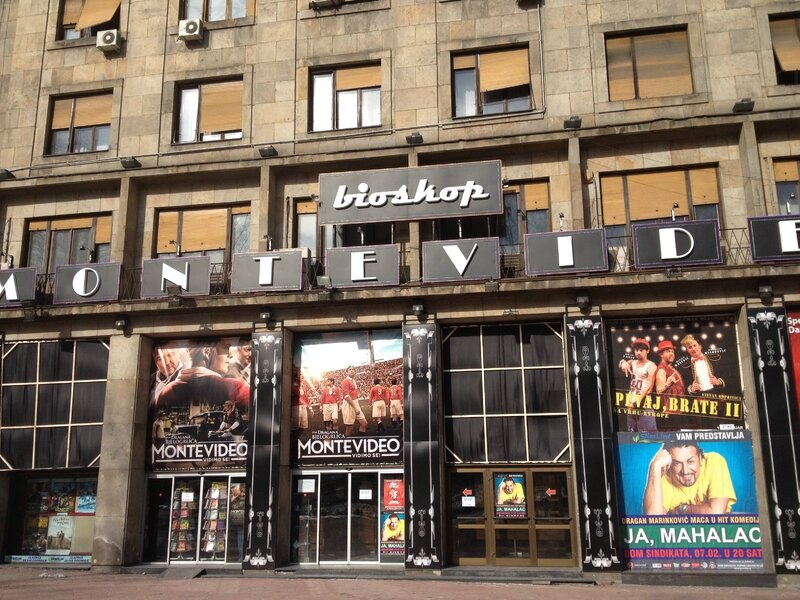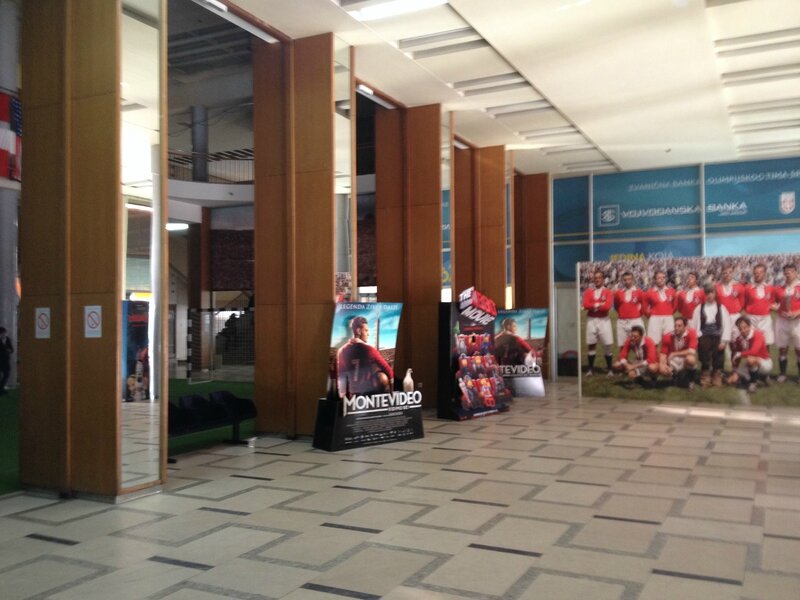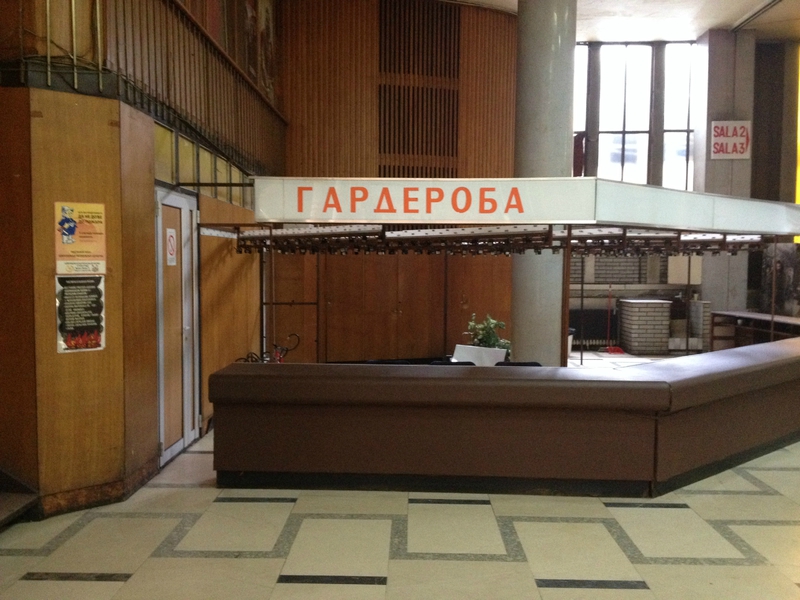 Concert du groupe Crvena Jabuka, avril 2014 / Concert of the band Crvena Jabuka, april 2014 :
https://www.youtube.com/watch?v=fpdLXymcWcw
https://www.youtube.com/watch?v=PqchTzLXKWU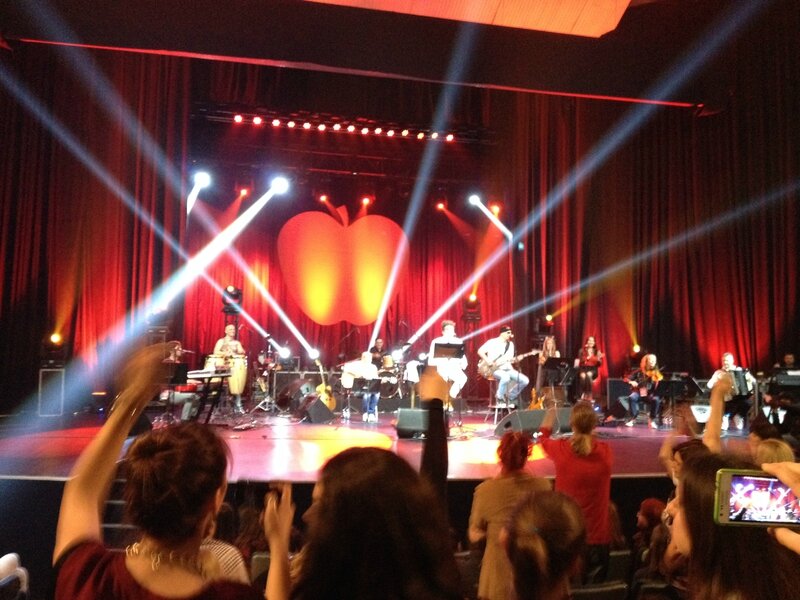 Charles Aznavour, premier concert à Belgrade le 17 janvier 1969 / 19.01.1969, first concert of Charles Aznavour in Belgrade :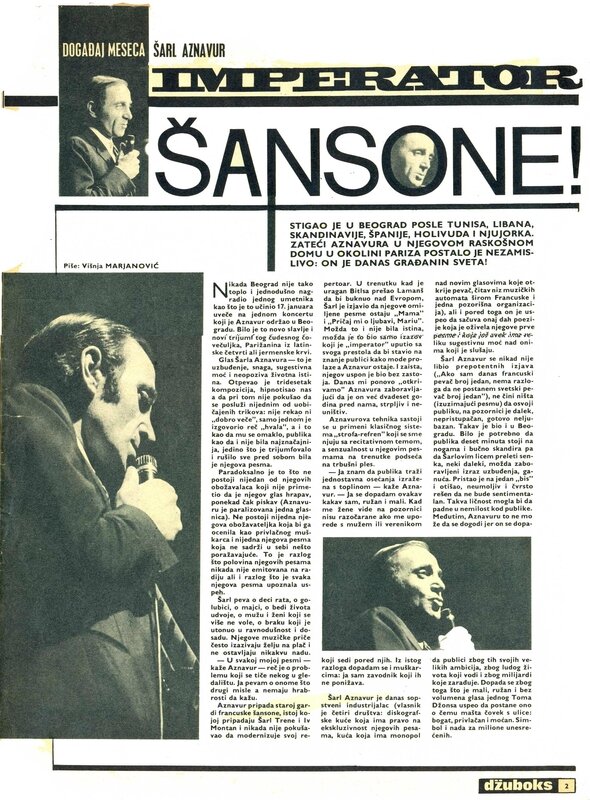 Statue de bronze, cadeau de la Russie, inaugurée le 11 novembre 2014 en présence du Président Serbe Tomislav Nikolic et du Patriarche Orthodoxe de Russie Kirill / Bronze monument and present from Russia, unveiled on 11 november 2014 in the presence of Serbian President Tomislav Nicolic and Patriarch Kirill of the Russian Orthodox Church.
Située dans le parc Devojački, sur la rue Kralja Milana / located in Devojački park; on Kralja Milana street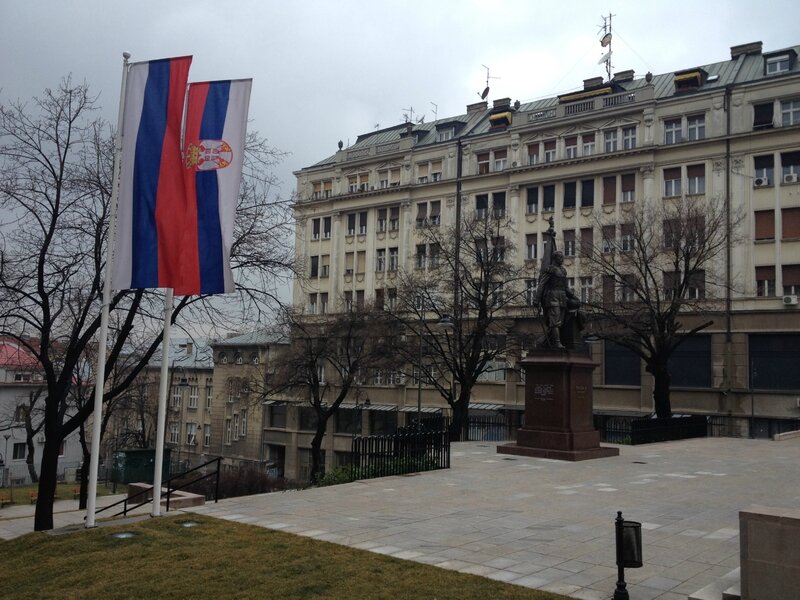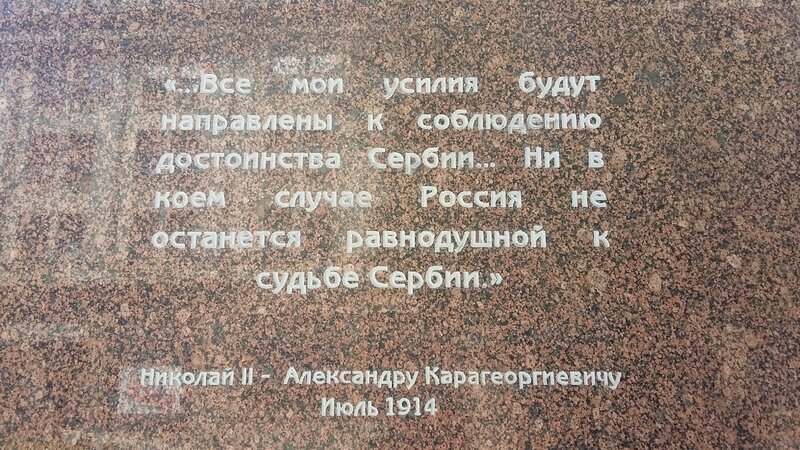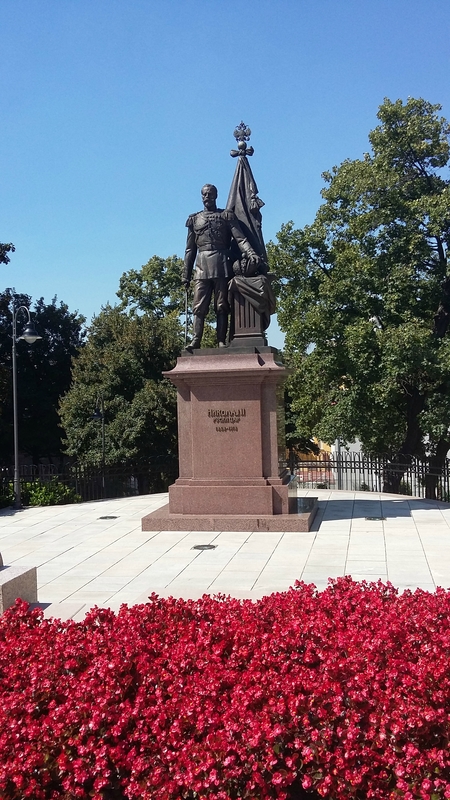 Address : 17, Svetogorska Street; 11000 Belgrade
La maison de Jevrem Grujić, homme politique Serbe célèbre du milieu du XIXème siècle, fût construite en 1896. C'est un mélange de styles néo-classique, baroque et néo-renaissance. La maison de Grujić comporte des oeuvres d'arts et autres objets précieux (sculptures, armes à feu...), rassemblés par les membres de la famille Grujić au cours des XVIIIème et XIXème siècles.
The House of Jevrem Grujić, famous Serbian politician from the middle of the 19th century, was built in 1896. It is a mix of neoclassical, baroque and neo-renaissance styles. The house includes a number of precious objects (paintings, sculptures, firearms...) that members of the Grujić family collected during the 18th and the 19th century.
Heures d'ouverture :
Les jeudi et vendredi de 15:00 à 20:00
Les samedi et dimanche de 11:00 à 16:00
Opening times:
Thursday and Friday from 3.00 pm until 8.00 pm

Saturday and Sunday from 11.00 am until 4.00 pm

http://en.domjevremagrujica.com/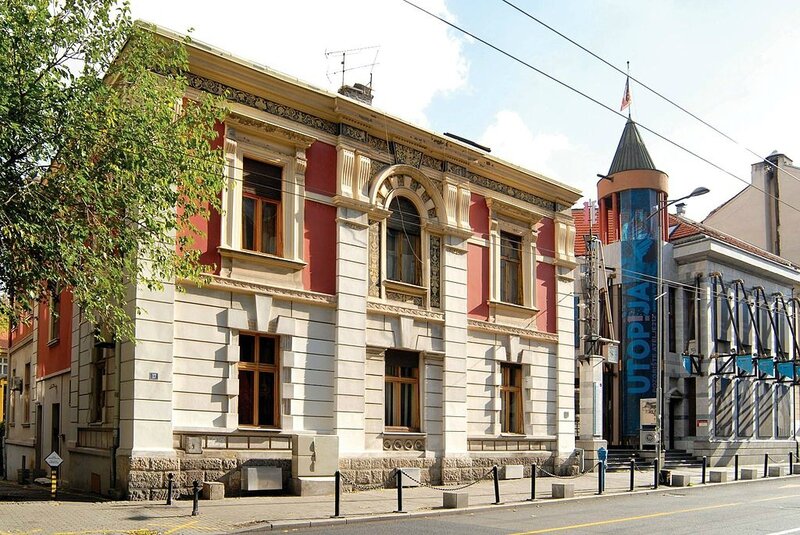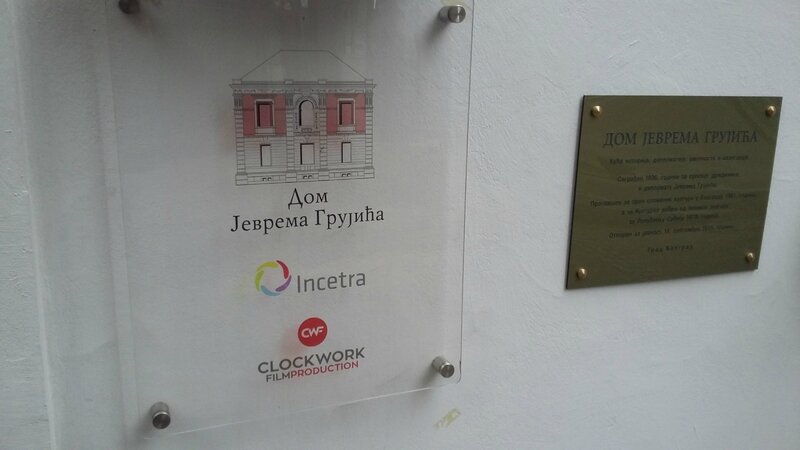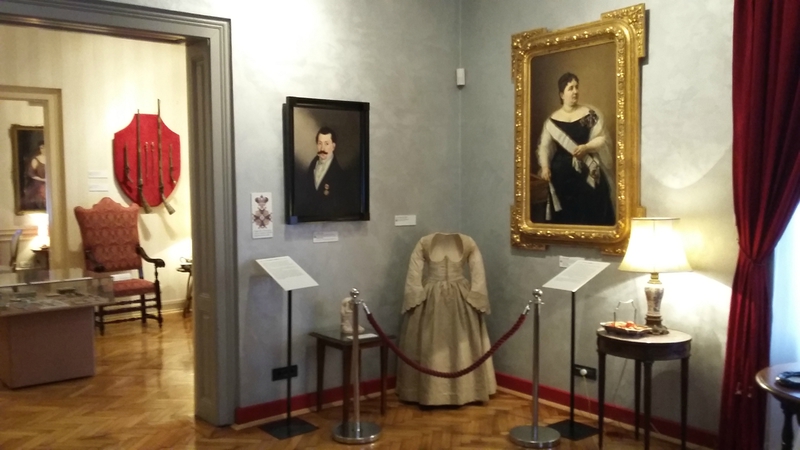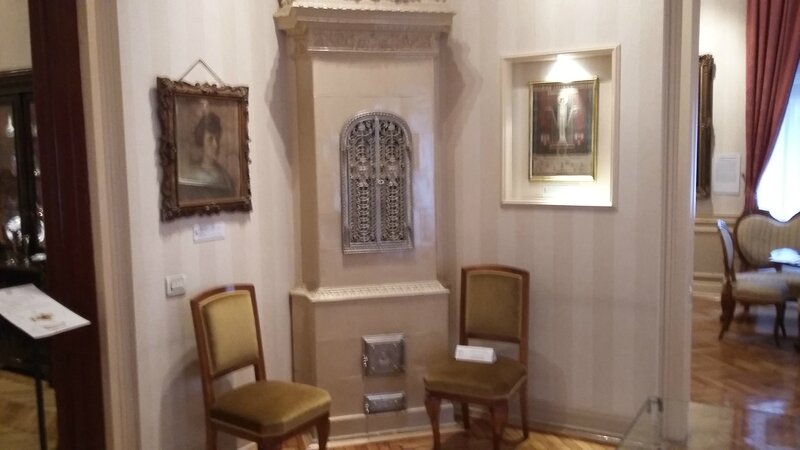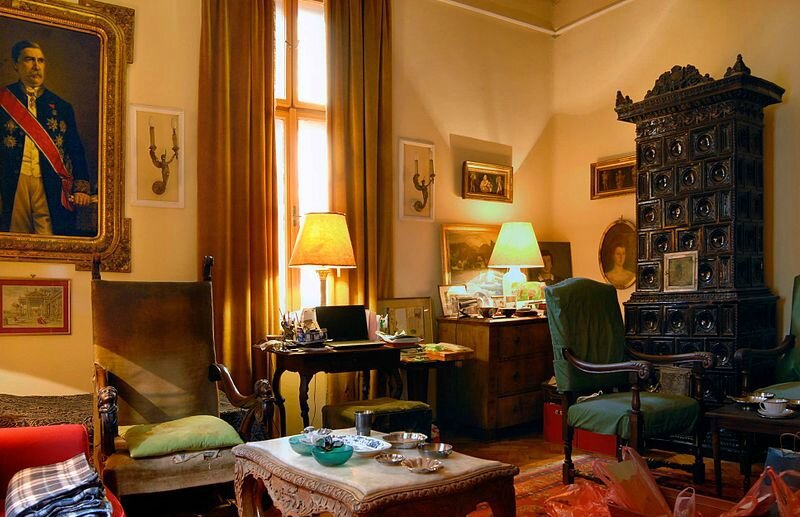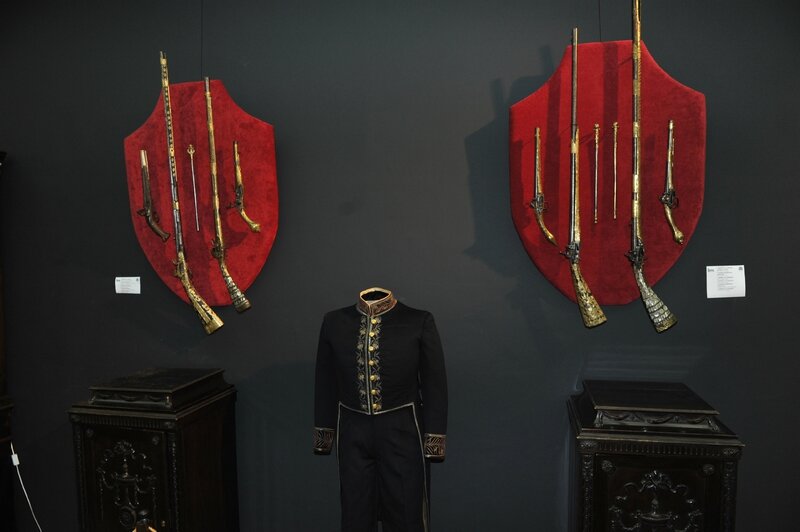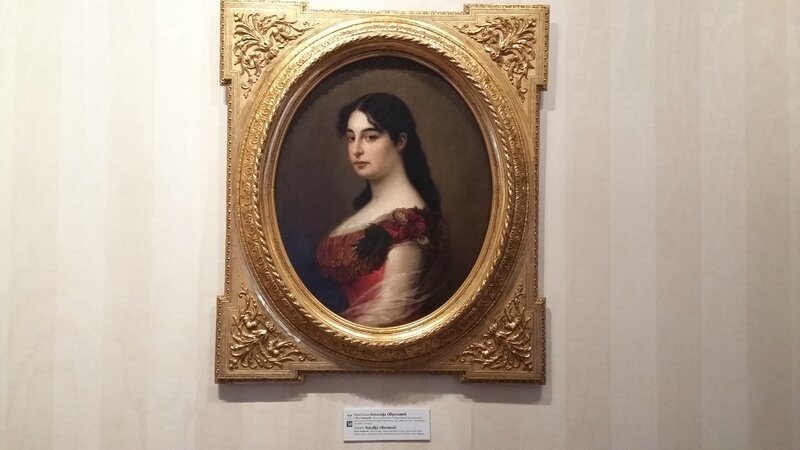 Service à liqueur en bronze et en cristal, cadeau de mariage de Natalija et Milan Obrenović à Stana et Stevan Grujić (1878) / Wedding gift from Natalija and Milan Obrenović to Stana and Stevan Grujić (1878) :