Trg fait partie des mots en serbe qui n'ont pas de consonne. Se prononce "Teurgue" (en roulant le "r").
Considérée comme étant le centre de Belgrade, la place de la République est bordée du Musée National et du Théatre National. Elle accueille également la fameuse stature du Prince Mihailo Obrenovic (1823-1868), C'est souvent le point de ralliement des manifestations et le lieu où les serbes se réunissent pour célébrer les victoires sportives.
Considered as the center of Belgrade, Republic square is surrounded by the National Museum and the National Theatre. The famous statue of Prince Mihailo Obrenovic (1823-1868) can also be seen in the middle of the place. It is often an assembly point for demonstrations and the place where serbs gather to celebrate national teams victories.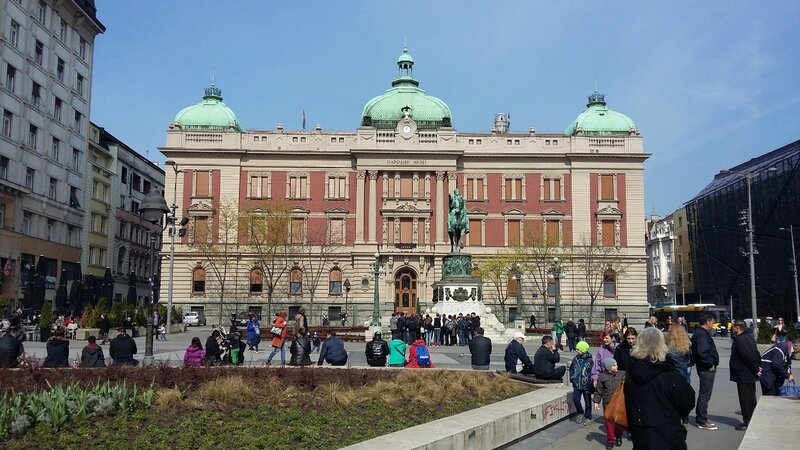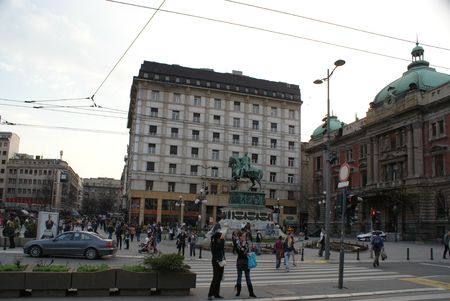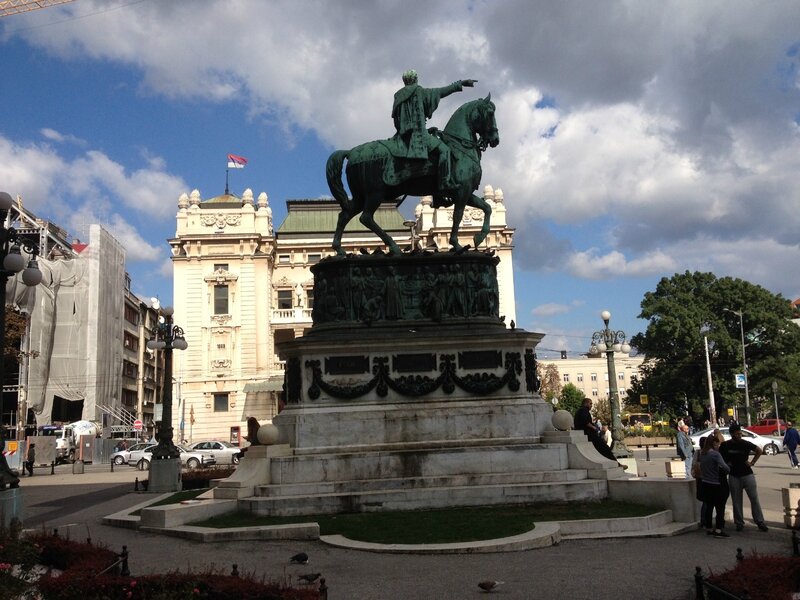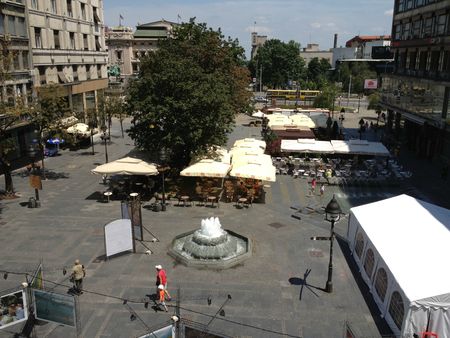 Politika : Journal de référence de la presse Serbe, fondé en 1904.
Politika : Main Serbian daily paper, founded in 1904.
Adresse : Makedonska 29, Beograd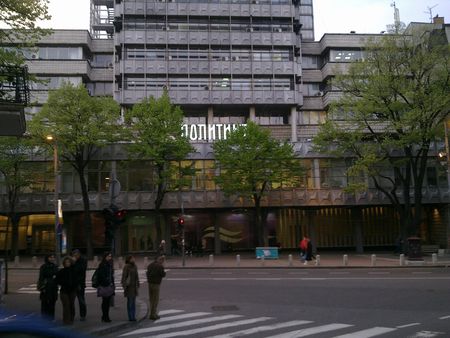 Vous trouverez de nombreux clubs ou bars avec live music à Belgrade.
You can find a lot of night clubs or bars with live music in Belgrade.
Kasina
Terazije 25
+381 63 1111211
Mr Stefan Braun
Nemanjina 4, Sprat 9
+381 64 0133300
Cantina de Frida
Karadjordjeva 2-4 / Beton hala
+381 11 2181107

Club Apartman
Karadjordjeva 43
+381 63 1981606

Magacin
Karadjordjeva 2-4
+381 62 715848

Plastic Klub
Djusina 7
+381 11 3245437

Teatro Bar
Sarajevska 26
+381 63 477772

Klub Republika
Pariska 1a
+381 66 222152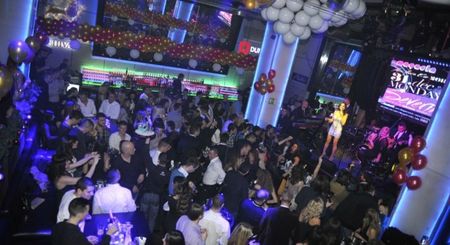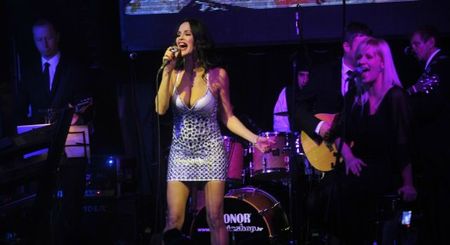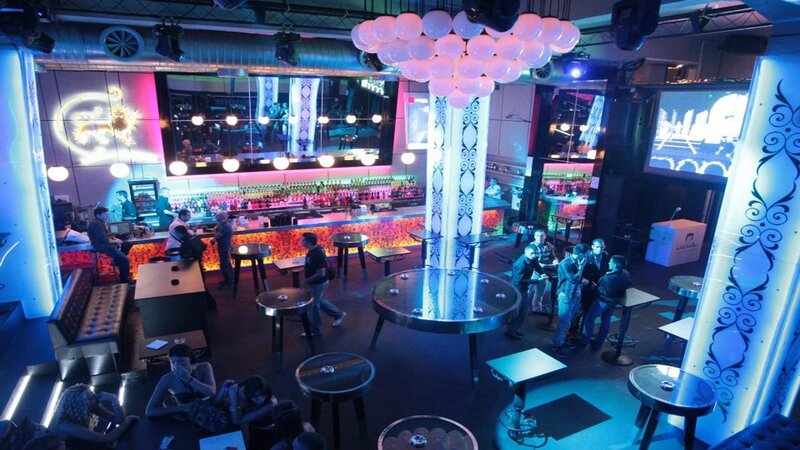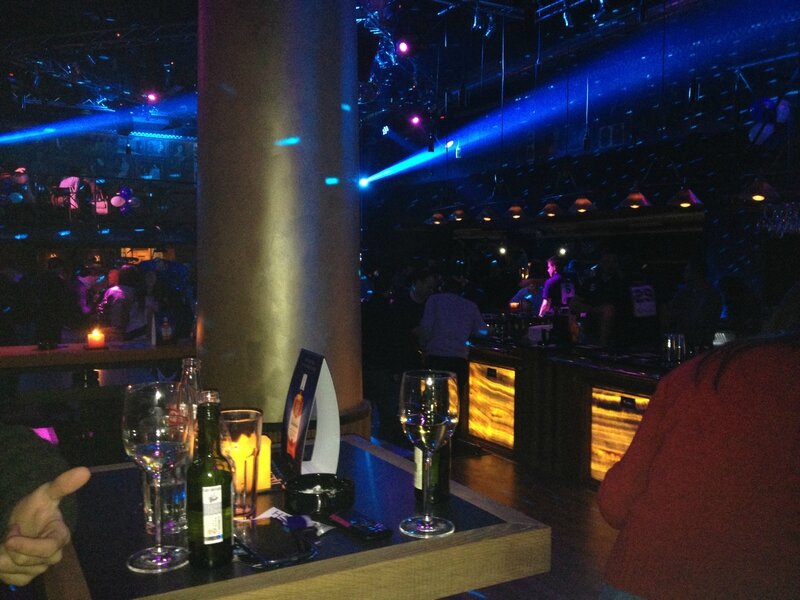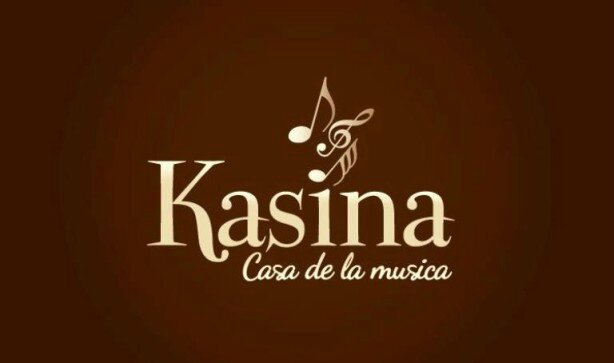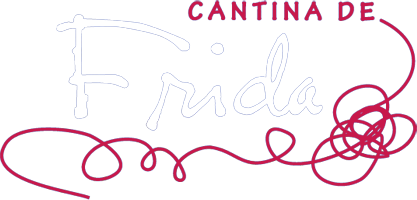 Fête de la bière à Belgrade : chaque année courant de la deuxième quinzaine d'août. De nombreux concerts sont organisés à cette occasion : Rock, electro-pop et musique des balkans.
Beer festival in Belgrade : every year about mid-august. Many concerts are organized on this special occasion : Rock, electro-pop and balkan music.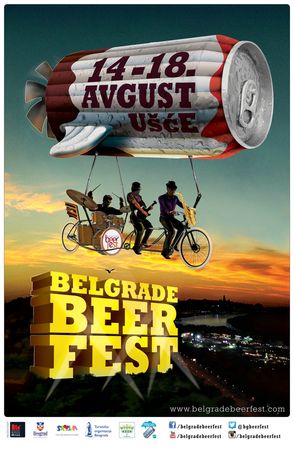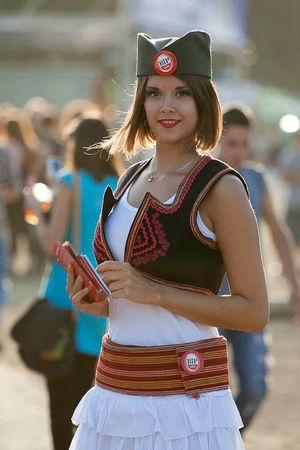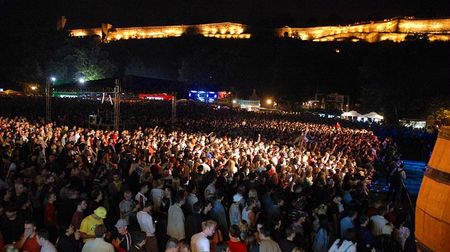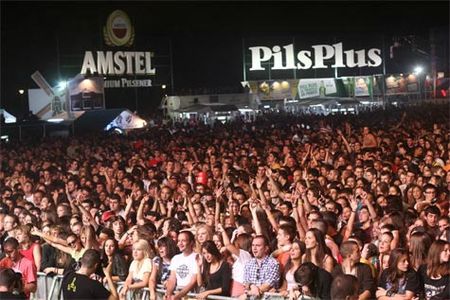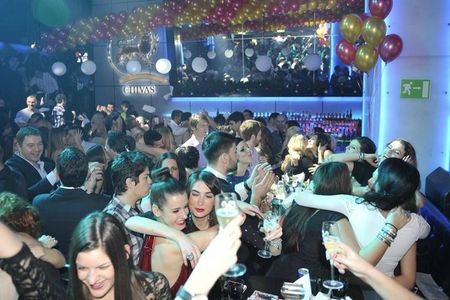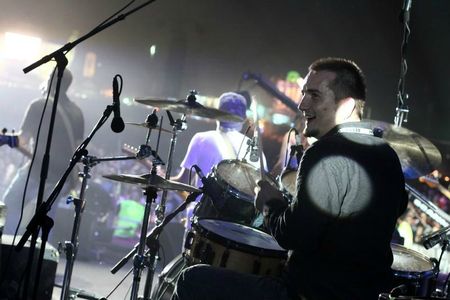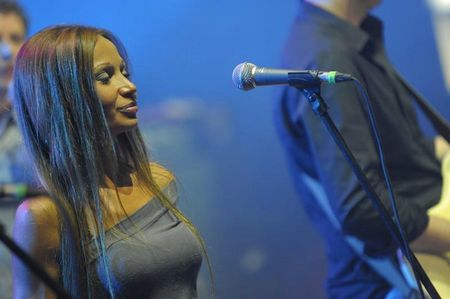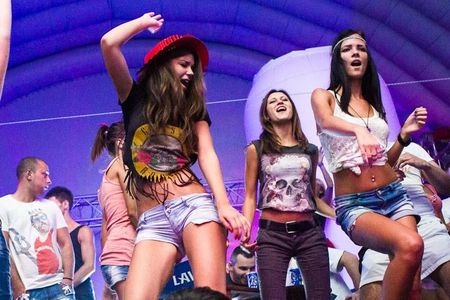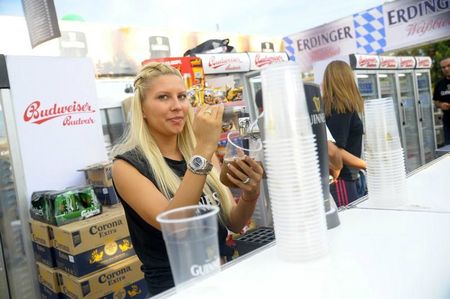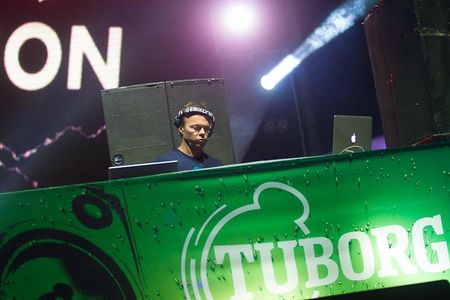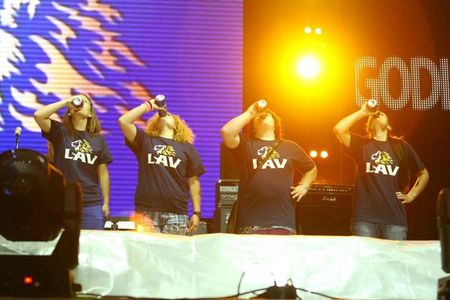 Théâtre Terazije (Pozorište na Terazijama)
Adresse : Trg Nikole Pašića 3, Belgrade
Magnifique théatre, bien que difficile à remarquer de l'extérieur, spécialisé dans le domaine des comédies musicales. Comme tout ce qui concerne la culture à Belgrade, les tarifs sont très bon marché, comptez entre dix et quinze euros la place. Prenez soin de réservez vos places au guichet la veille. Véritable proximité avec les comédiens car la salle n'est pas immense, très bonne sonorité avec orchestre en fosse.
Wonderful theatre, despite it is difficult to notice the place from outside, it is the best place for musicals. Like everything regarding culture in Belgrade, tickets are cheap, between ten and fivteen euros, but better to book in advance at the box office one day before. The place is not so big but you will have a great feeling to be near the artists and the sonority is excellent.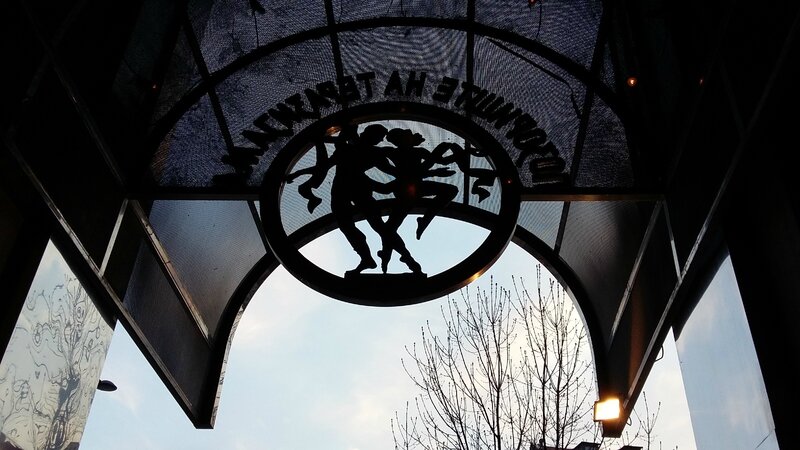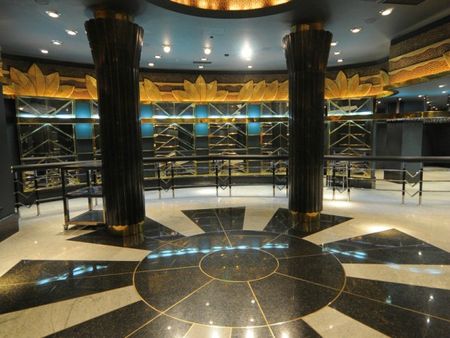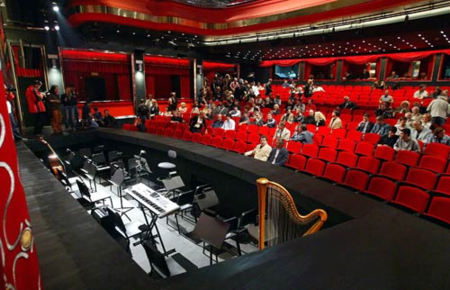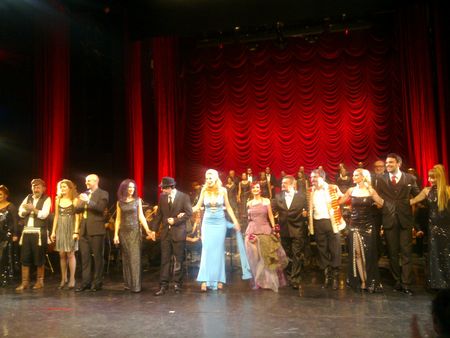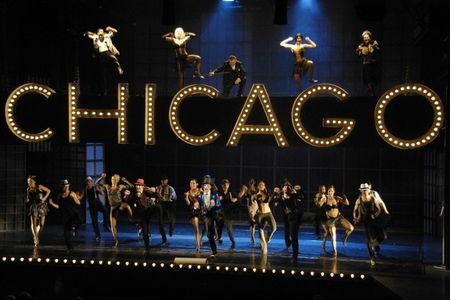 Théâtre National / National Theatre (Narodno Pozorište u Beogradu)
Adresse : Trg Republike, Belgrade
Construit en 1869 et rénové en 1986, situé au coeur de Belgrade sur la Place de la République, le bâtiment est dans le style des grands théâtres du XIX siècle. Productions : Théâtre, Opéra, Ballet.
Built in 1869 and renovated in 1986, located in the heart of Belgrade on the Republic Square, the style of the building is like other main theatres of the XIX century. Productions : Theatre, Opera, Ballet.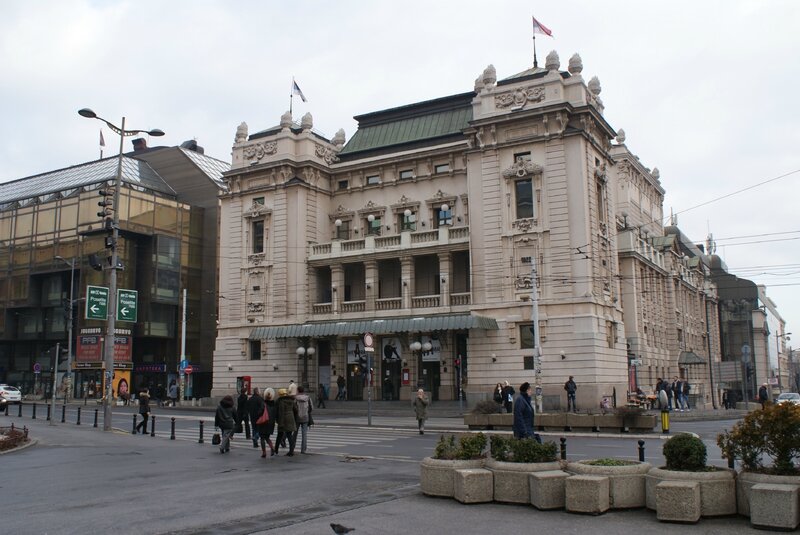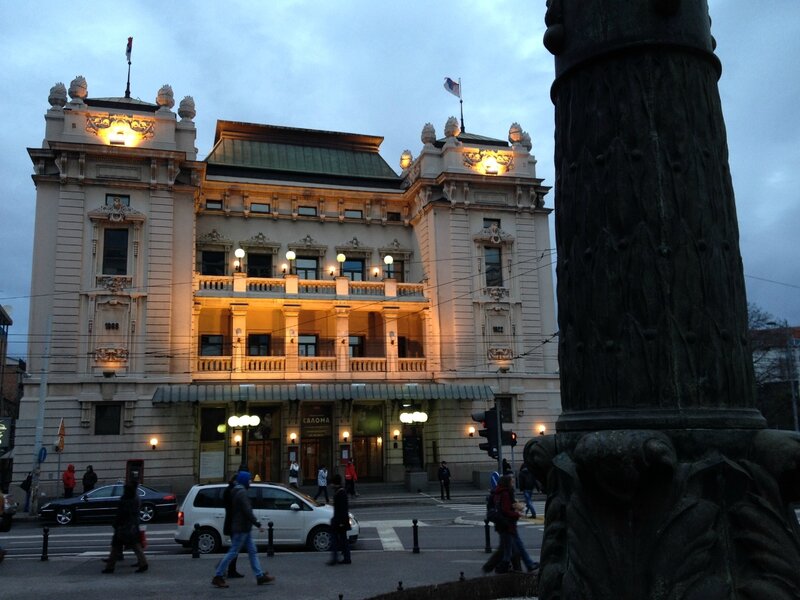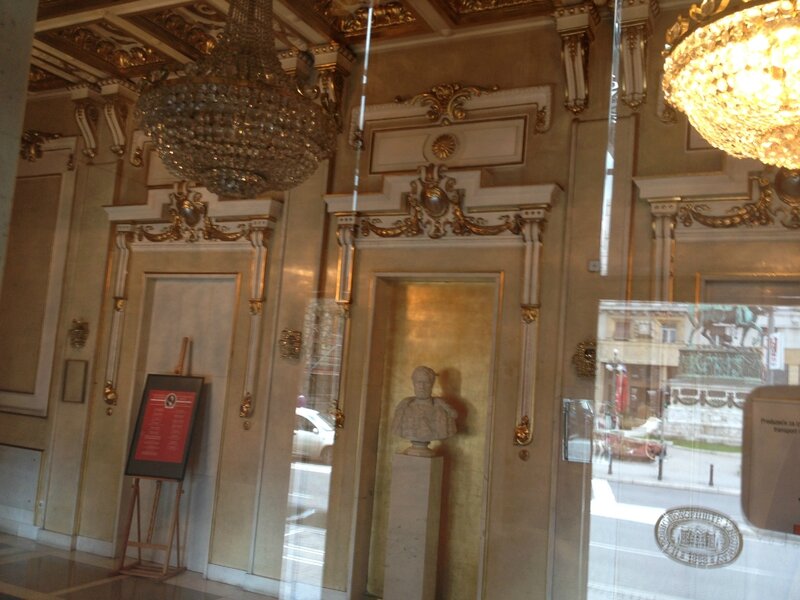 Places pour le ballet "La Reine Margot" / Tickets for the ballet "Queen Margot"
Musique : Goran Bregović, chorégraphie et mise en scène : Krunislav Simić, tiré du roman d'Alexandre Dumas / Music : Goran Bregović, Choreography and staging : Krunislav Simić, based on the novel by Alexandre Dumas :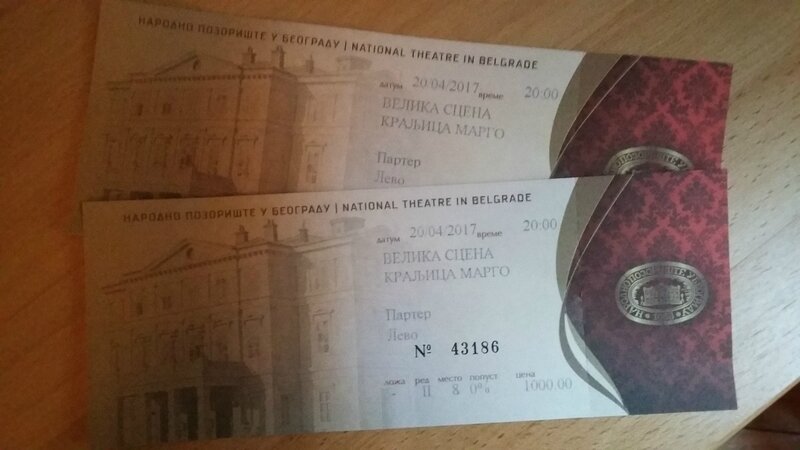 Théâtre Dramatique Yougoslave / Yugoslav Drama Theatre (Jugoslovensko Dramsko Pozorište )
Adresse : Kralja Milana 50, Belgrade
Le théâtre dramatique Yougoslave de Belgrade été fondé en 1947 par le metteur en scène et dramaturge Bojan Stupica. On y donne des pièces classiques et contemporaines.
The Yugoslav Drama Theatre of Belgrade was founded in 1947 by the art director Bojan Stupica. Performed : classical and contemporary theatre.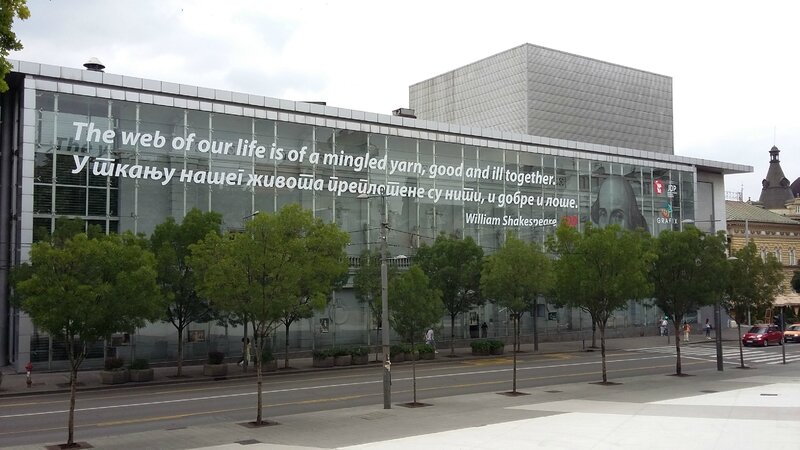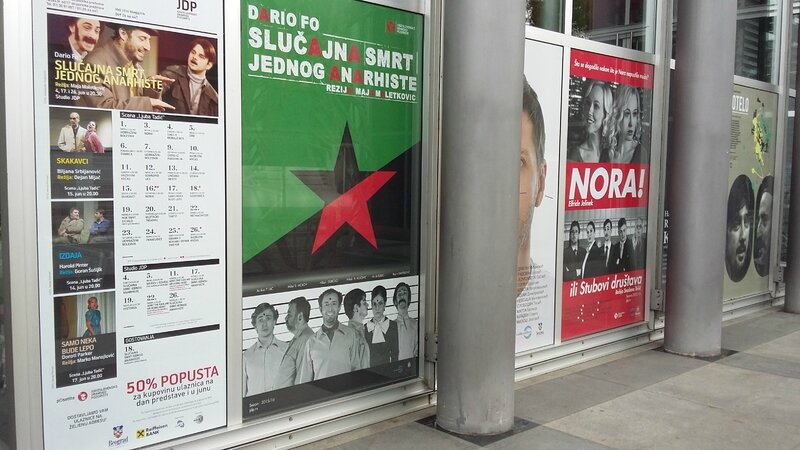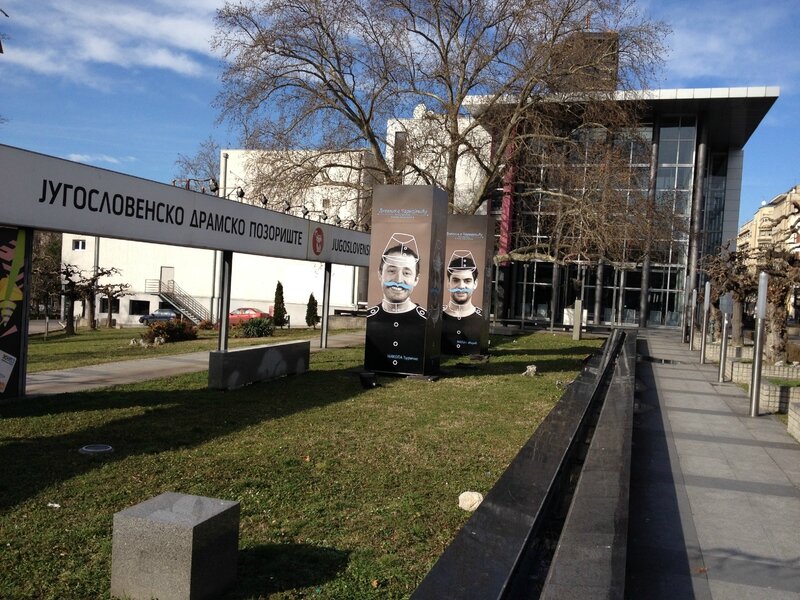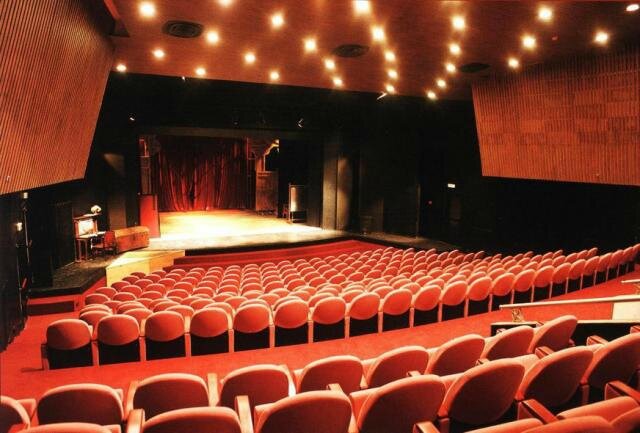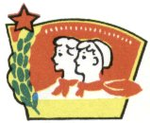 Exposition sur la vie en ex-yougoslavie des années 50 à 90 / Exhibition about life in ex-yugoslavia from the 50's to the 90's.
Adress : Robne kuće "Beograd" - Knez Mihailova 5 - Beograd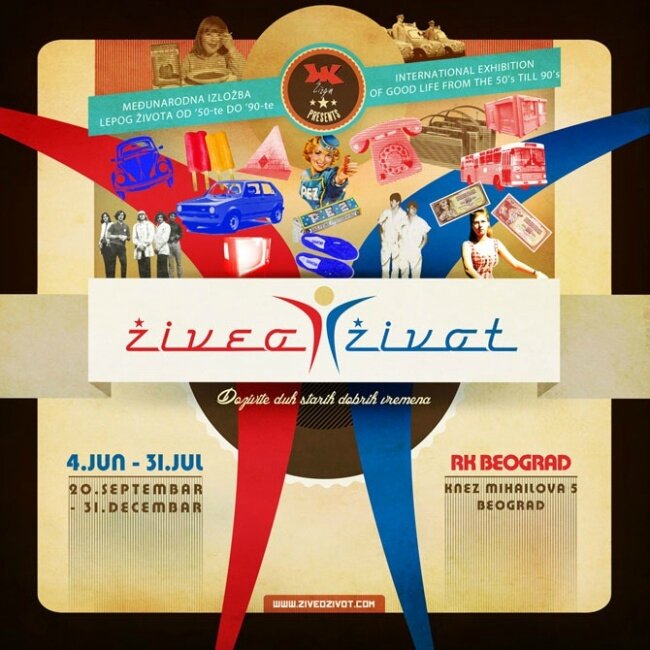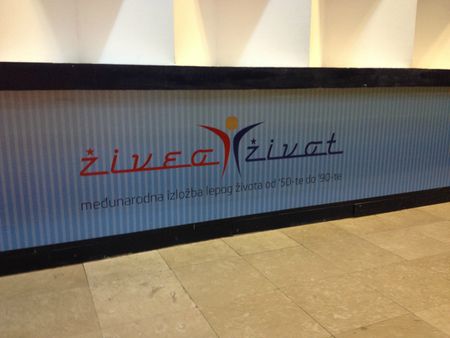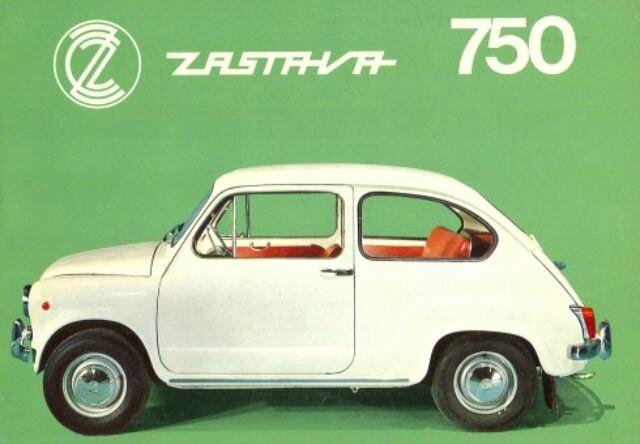 Zastava 1300 Luxe :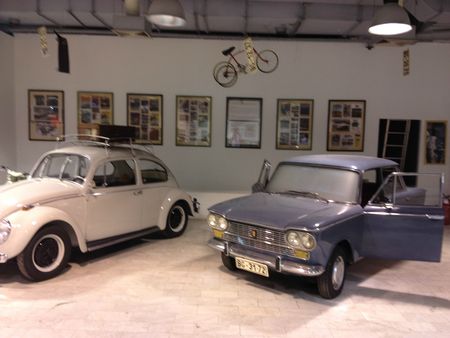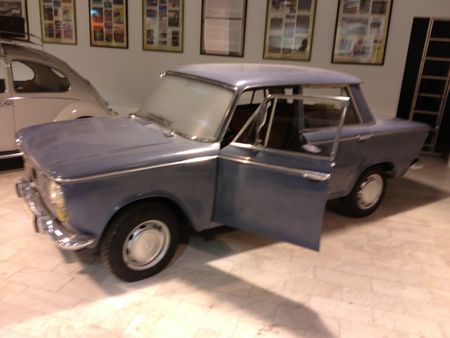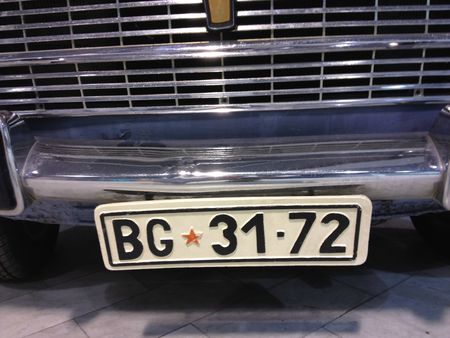 Une classe de cours sous l'ère Tito / a classroom at Tito's time :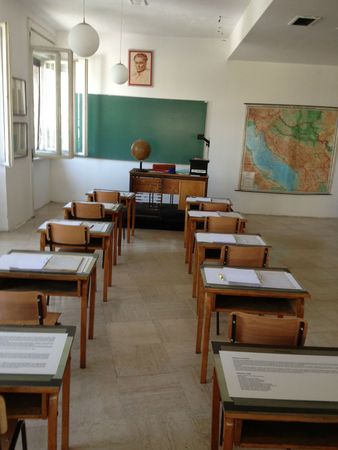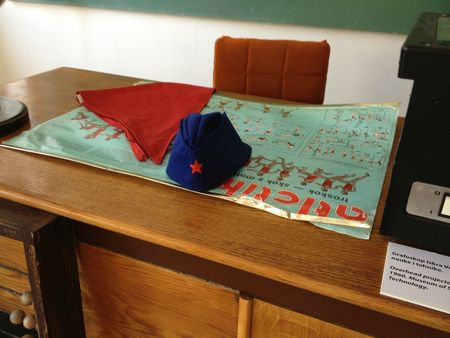 Cockta fût créé en 1953 par Emerik Zelinka avec le goût et l'apparence du Coca Cola, afin de remplacer celui-ci au sein de la Fédération des Républiques Socialistes. A l'heure actuelle, il est toujours fabriqué en Slovénie et connaît même ces dernières années un regain de consommation :
Cockta was created in 1953 by Emerik Zelinka with the similar taste of Coca Cola drink, in order to replace it in Yugoslavia. Nowadays, it is still manufactured in Slovenia and for some time, it even became more and more fancy to drink it :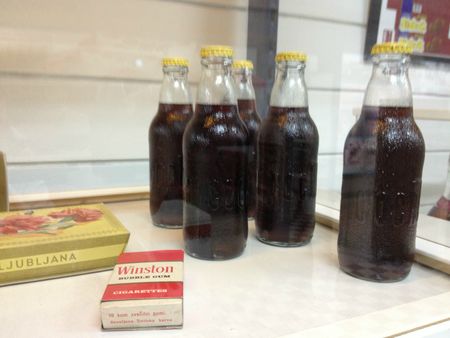 Kiosque à journaux et kiosque fast food: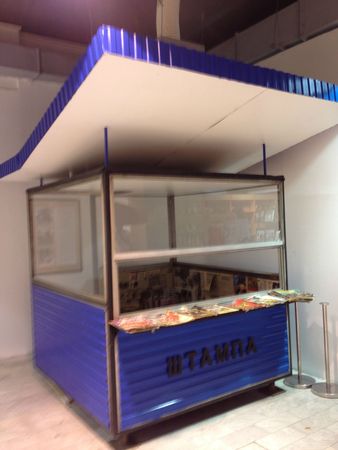 Maillots des quatres principaux clubs de football de l'Ex-Yu (Etoile Rouge de Belgrade, Dinamo Zagreb, Hajduk Split, Partizan Belgrade) et carte des clubs :
Four main football club jerseys of Ex-Yu (Belgrade Red Star, Dinamo Zagreb, Hajduk Split, Belgrade Partizan) and football clubs map :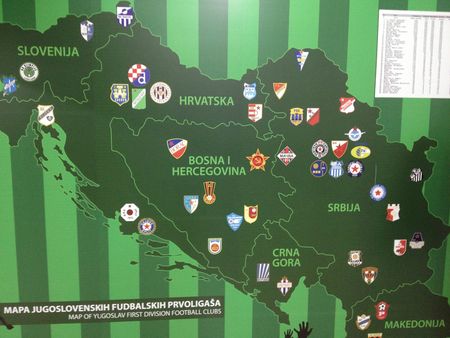 Chaussures de Goran Bregovic :
Goran Bregovic shoes :
En 1931, Bata créé une manufacture de chaussures à Borovo en Yougoslavie. En 1945, à la prise du pouvoir par les communistes, l'état en prend possession. En 1976, création de la marque Startas. Ses modéles de sport, initialement créés pour les joueurs de tennis de table, deviendront rapidement un "must" dans tout le pays :
In 1931, Bata started to manufacture shoes in Borovo, Yugoslavia. In 1945, when communists took control of the country, the state became the owner. In 1976, Startas brand was created. Sports models, created first for table tennis players, became a "must" at that time :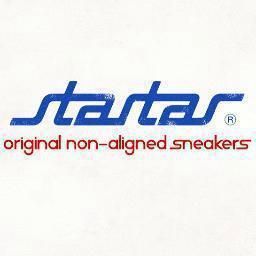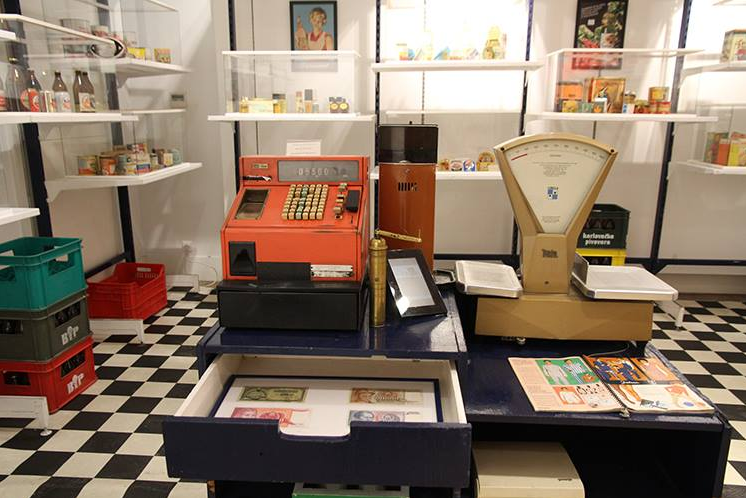 Eglise Orthodoxe Saint-Marc de Belgrade, située dans le parc deTašmajdan et non loin du Parlement. Fût construite de 1931 à 1940. Vous pourrez y voir un tombeau contenant les reliques de l'empereur Stefan Dušan. Vous serez impressionnés par les dimensions de cette église, 62 mètres de long pour 45 mètres de large avec une coupole principale qui culmine à 60 mètres de haut.
St Mark's Orthodoxe church, located inTašmajdan park, near the parliement. Was built from 1931 till 1940. You will be able to see the tomb of emperor Stefan Dušan. You will be impressed by the dimensions of this church, 62 meters long and 45 meters wide, and the height of the main cupola is 60 meters.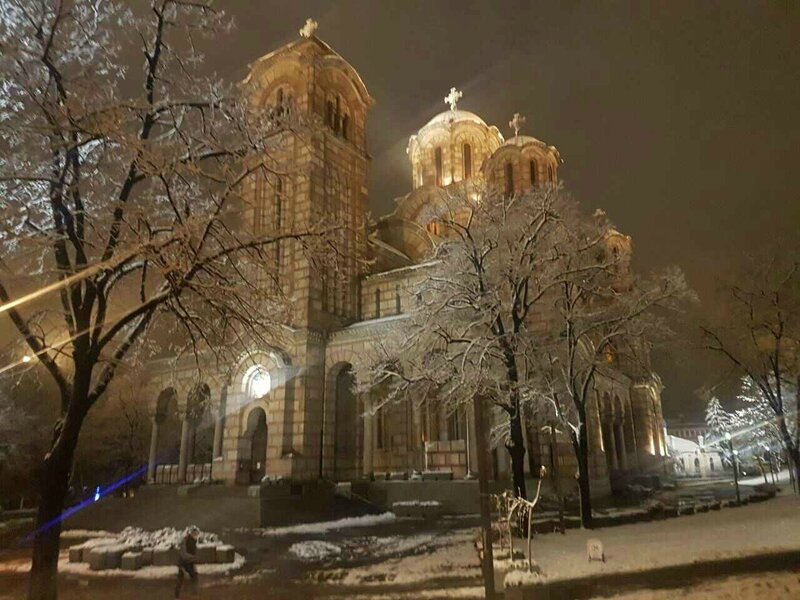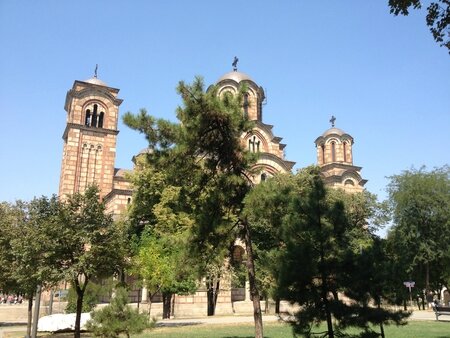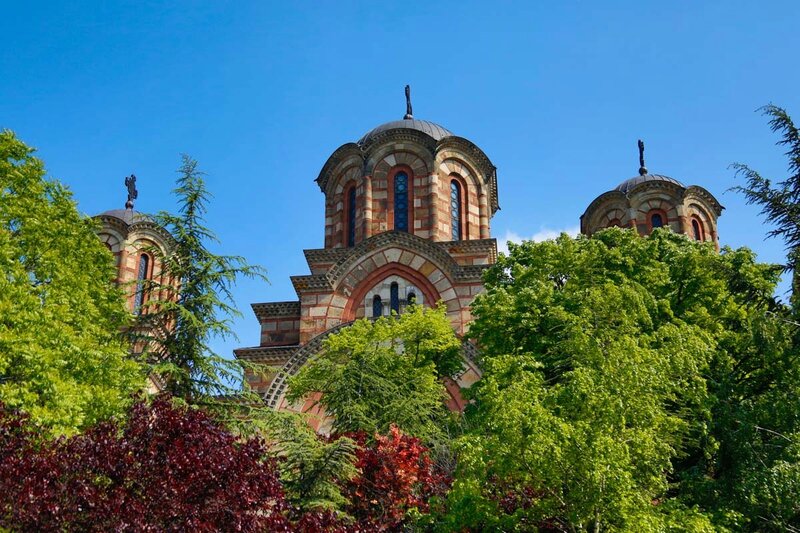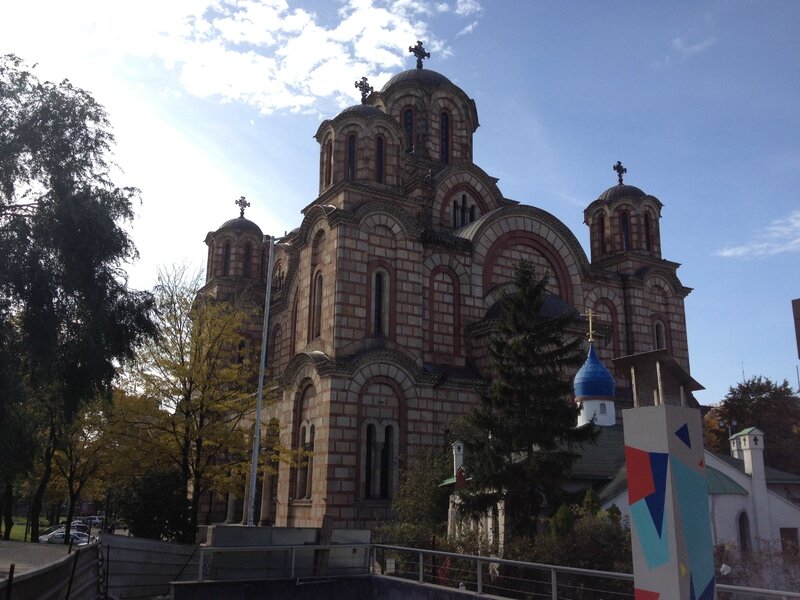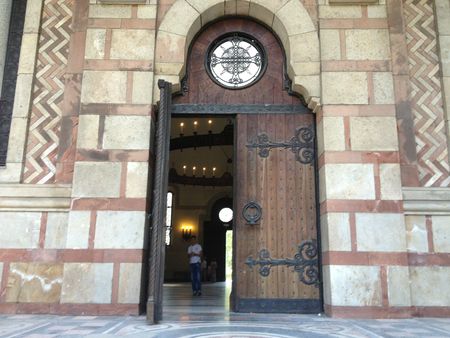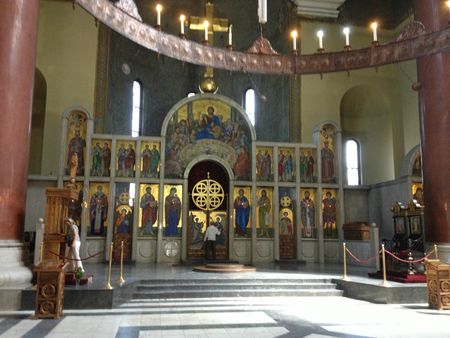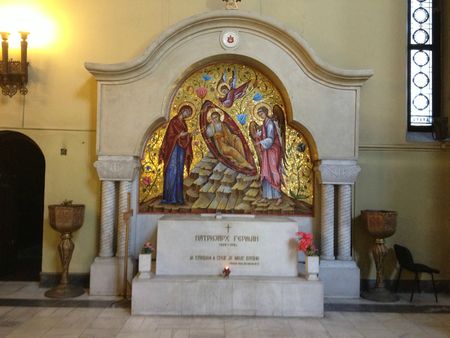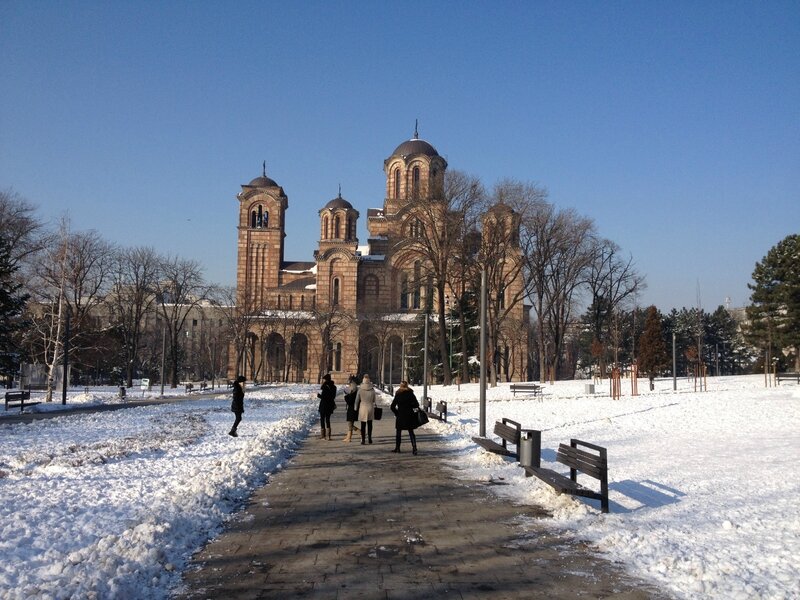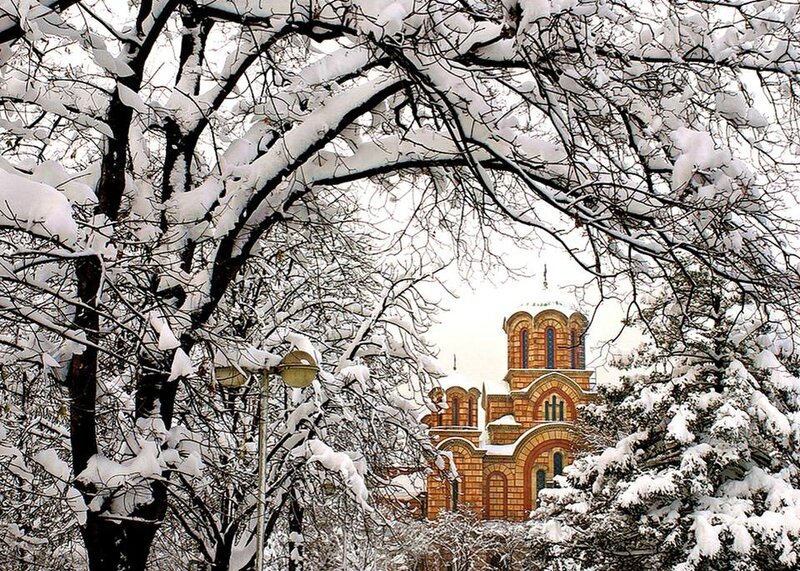 Le Parc Tašmajdan est le véritable "poumon vert" de Belgrade, il se situe sur une ancienne carrière de pierre calcaire qui fût jadis exploitée par les Romains qui s'y établirent au début de notre ère. L'endroit fût ensuite transformé en cimetière (1858), puis métamorphosé en parc dans les années 50.
Attraits du parc : église Saint-Marc, statue de Don Quichotte par Jovan Soldatovic, Institut de sismologie, café Giardino, jets d'eau, tables d'échecs etc...
Tašmajdan Park is the real "green lung" of Belgrade located on a former limestone quarry used by Romans when they built the premises of the ancient town.
Park's main attractions : St Mark's Church, Don Quixote statue by Jovan Soldatovic, seismological Institute, Giardino cafe, water streams, chess tables etc...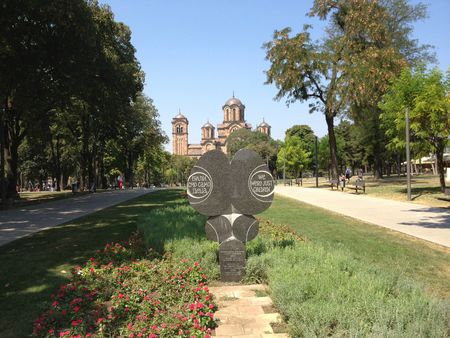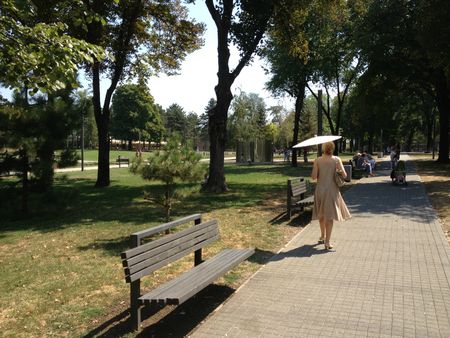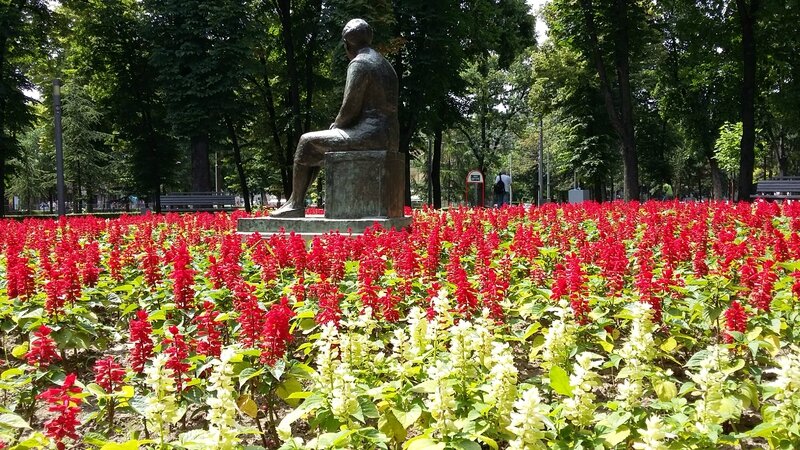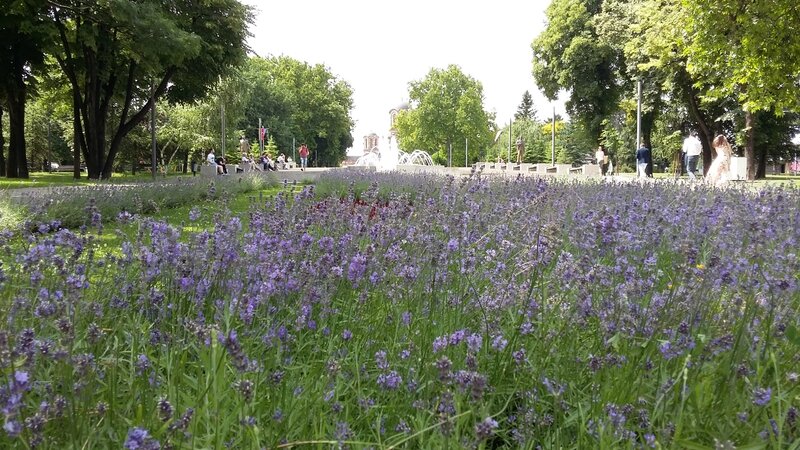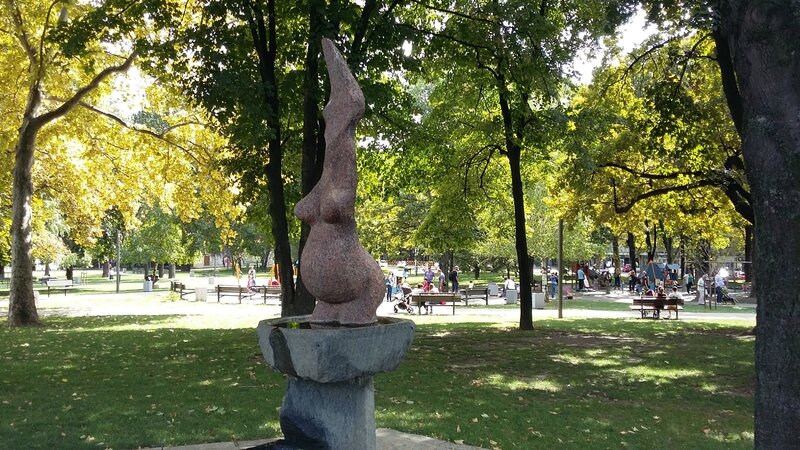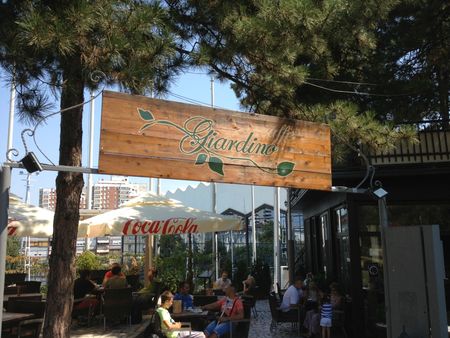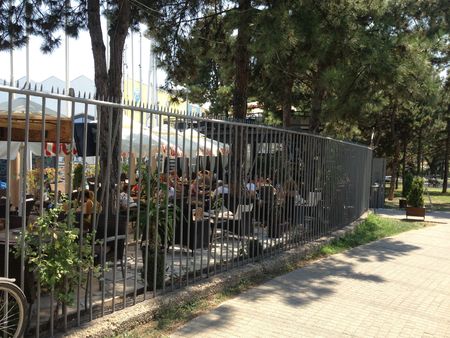 Ruska crkva
Situé juste derrière l'église Saint-Marc, dans le parcTašmajdan. Cette église orthodoxe fût construite pour les Russes qui avaient quitté leur pays à cause de la Révolution d'Octobre. Elle est facilement reconnaissable de part son clocher à bulbe bleu.
Located just behind St Mark's church, in Tašmajdan park. This orthodox church was built for the Russians who left their country because of the October Revolution. The church is easily recognizable with its blue bell-tower with bulb.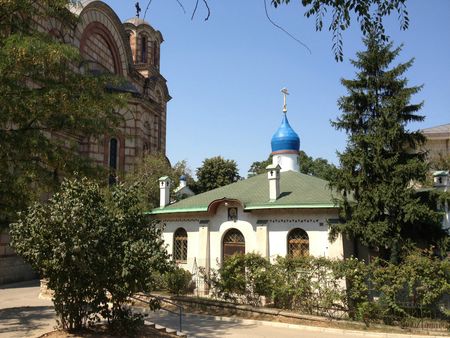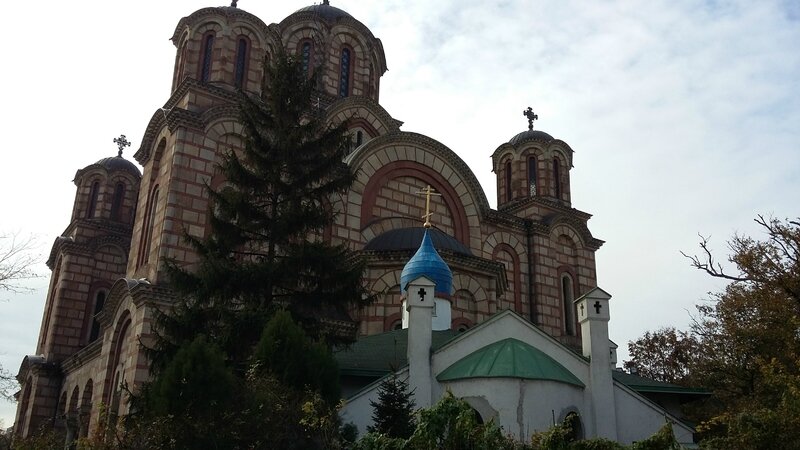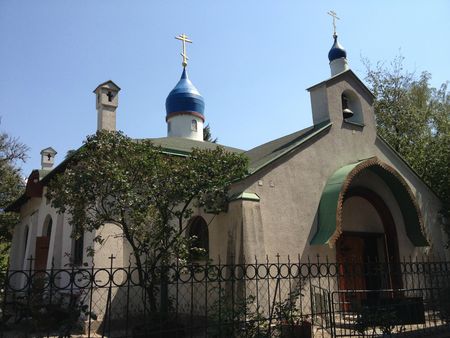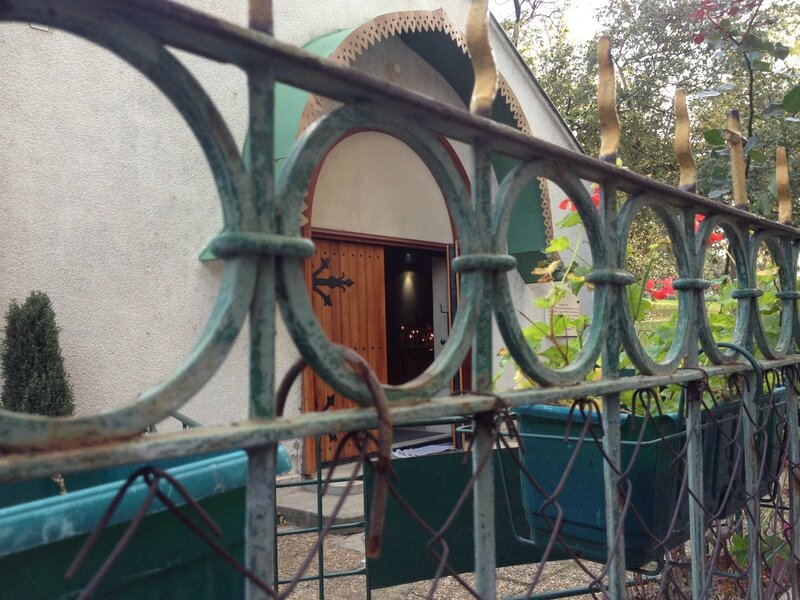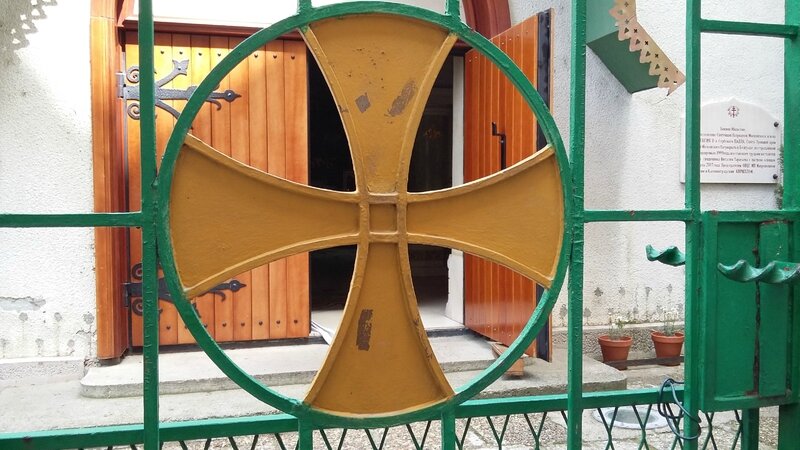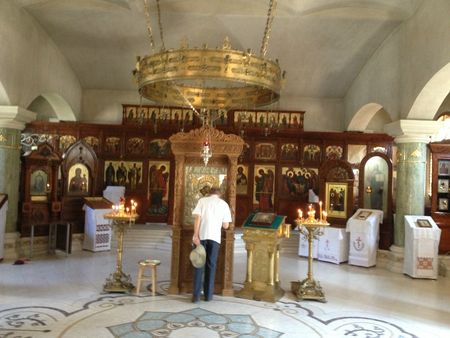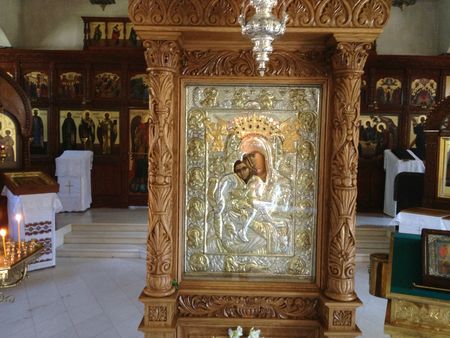 Beograđanka, haute de 101 mètres, construite entre 1969 et 1974 est située sur l'avenue Kralja Milana. On y trouve notamment les locaux de la chainde de radio et télévision Studio B ainsi qu'un supermarché haut de gamme en rez de chaussé (Mercator).
Beograđanka tower, 101 meters high, was built from 1969 to 1974, is located on Kralja Milana avenue. Studio B channel offices are there, you can also find a top range supermarket on the ground floor (Mercator).